Pavilion is a contemporary tableware series designed for Kosta Boda by the internationally recognized Swedish design duo Front. The new series will be launched in stores in September and is another key initiative in Kosta Boda's exciting range and brand movement.
Pavilion is Kosta Boda's first collaboration with Front, a successful and acclaimed design studio from Stockholm, run by Anna Lindgren and Sofia Lagerkvist. Front's signature is clearly evident in the characteristic pattern and unique shapes in the series of seven vases that fit perfectly into Kosta Boda's curious and progressive expression.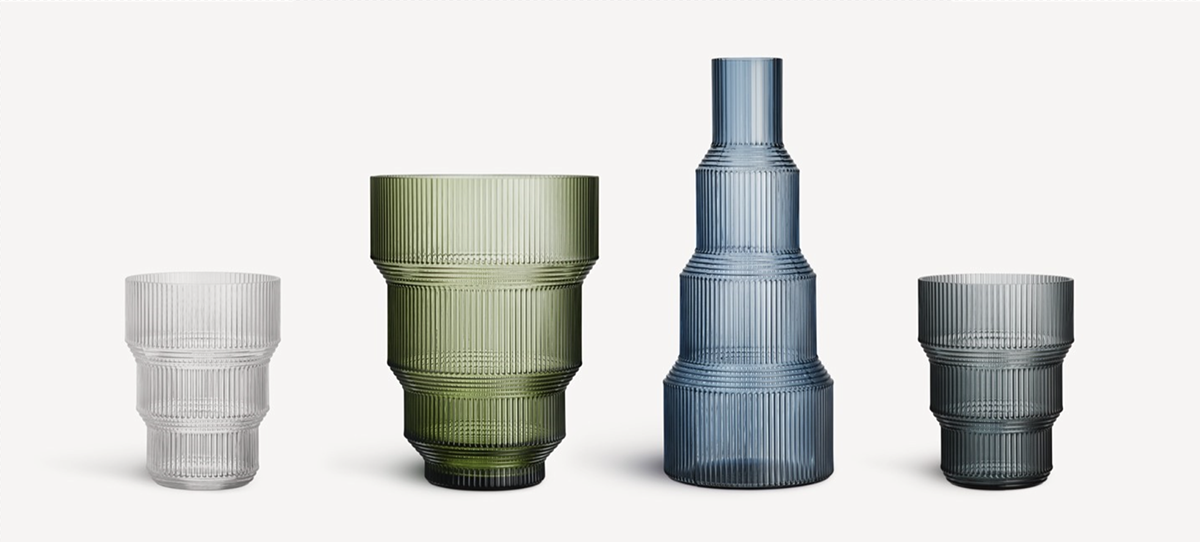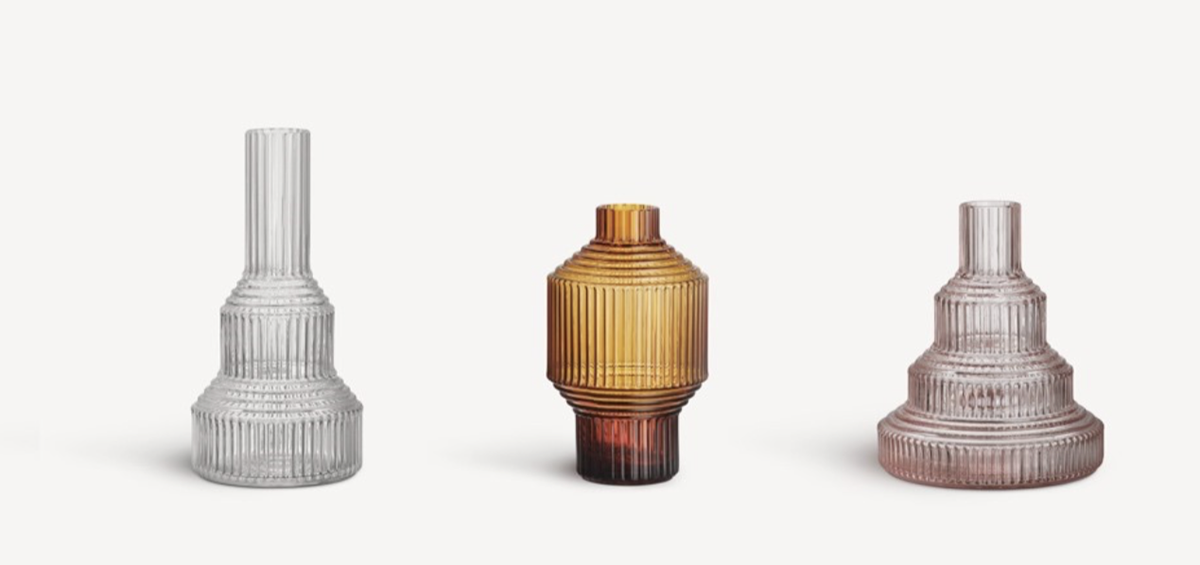 The Pavilion's distinct expression – with its distinct geometric interplay and architectural forms – is the result of a design process that combines mathematical precision with playful energy. Functional analysis and tests have been important parts of the process, with the intention of optimizing the sizes and shapes of the series and thus the experience of both form and function. The uneven yet prominent architectural silhouettes began as a graphic exploration where the characteristic vertical and horizontal lines were then fine-tuned to develop the sketches into form. Pavilion's playful and intuitive aesthetic makes for an eye-catching design, which strongly encourages combining and mixing the series' distinctly related yet distinct characters. The result is a versatile, inviting and contemporary product collection with the energy of a future classic.
"The pavilion should provide inspiration and encourage creativity – an invitation to everyone to be playful with their flower arrangements," says Anna Lindgren at Front. "It was particularly inspiring to carry out an in-depth study of the market to define the right sizes and shapes for different types of flower arrangements. Our intention was that the vases should work for everything and highlight the beauty of all types of bouquets, from tall magnificent flowers to tree branches, a wide bouquet, the solitary flower and the first small spring flower, to the perfect shape for tulips. The different shapes and colors are particularly strong together in a composition. Like a set of easy-going individuals united by a strong family bond."
"The collaboration with Front is another important step in the brand and range strategy to rejuvenate Kosta Boda," says David Carlson, Creative Director of Kosta Boda. "Pavilion is a fantastic collection and building block for the future aimed at creative individuals with an interest in inclusive design with personality and attitude. It has been a joy to work with Sofia and Anna from Front on this project."
Pavilion is mouth-blown in shape and the range comes in six sizes and designs. Everything from wide vases perfect for lush bouquets, to narrow versions for single flowers or a decorative sprig. Each size is available in a unique color scheme in a well-balanced palette.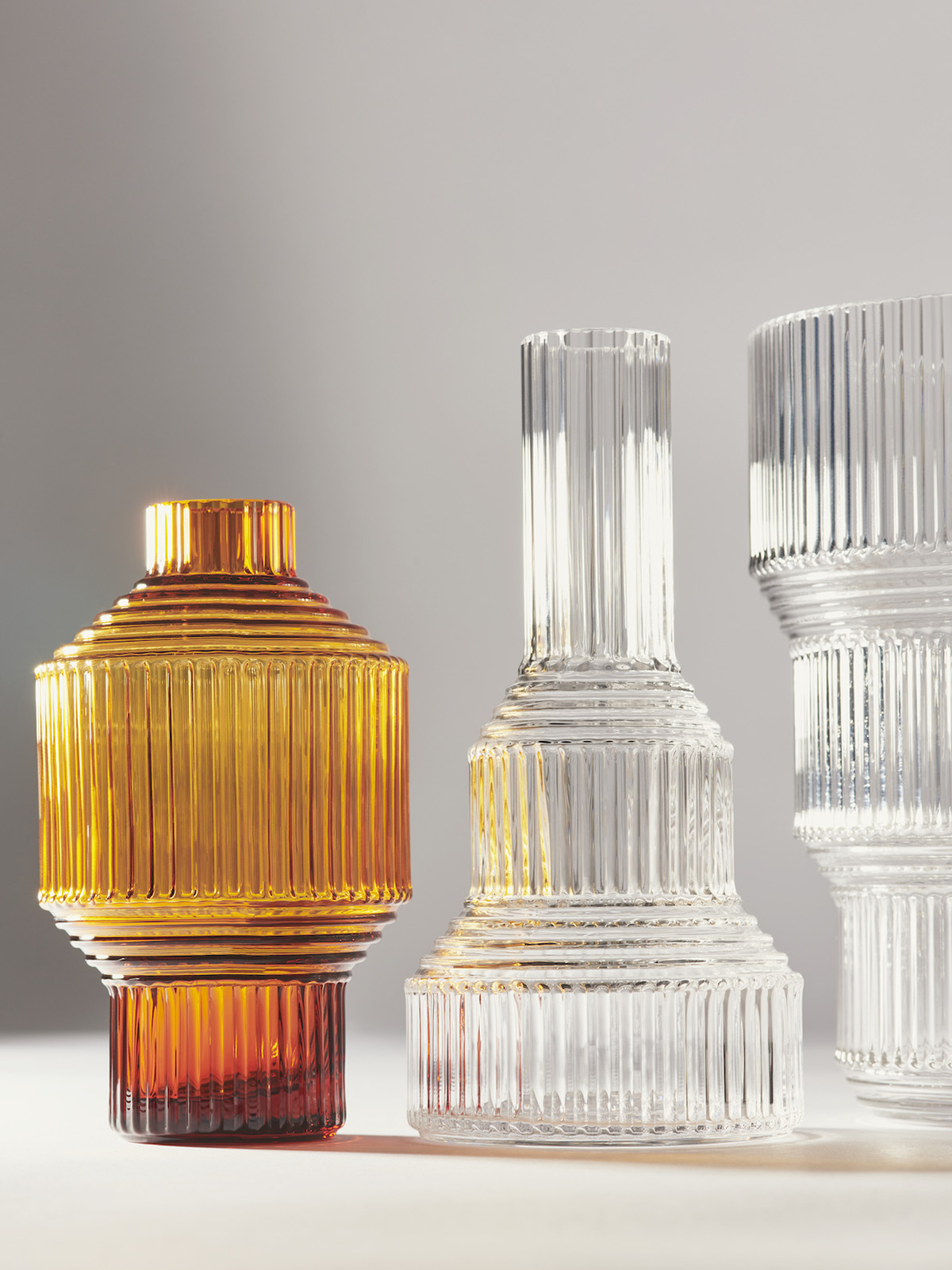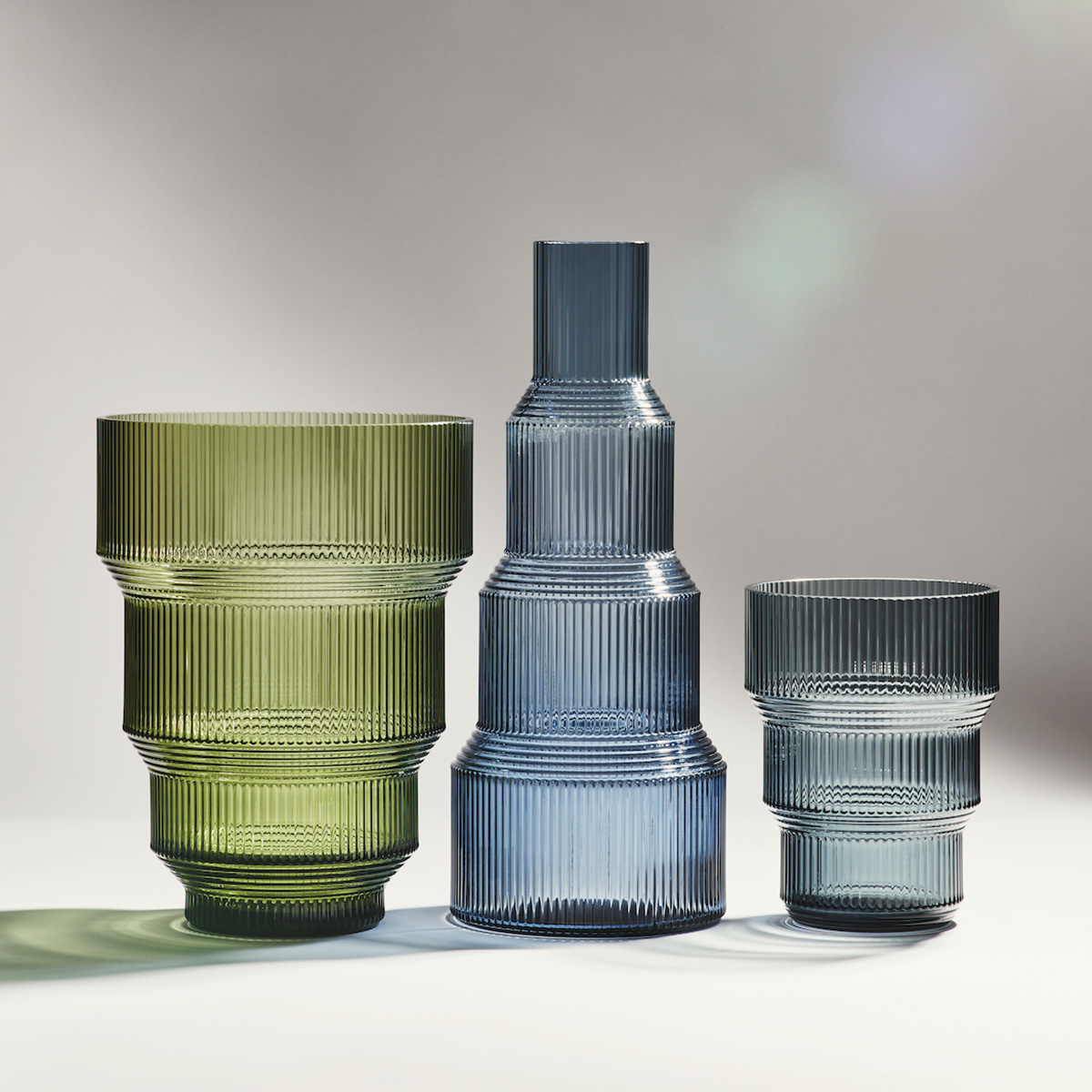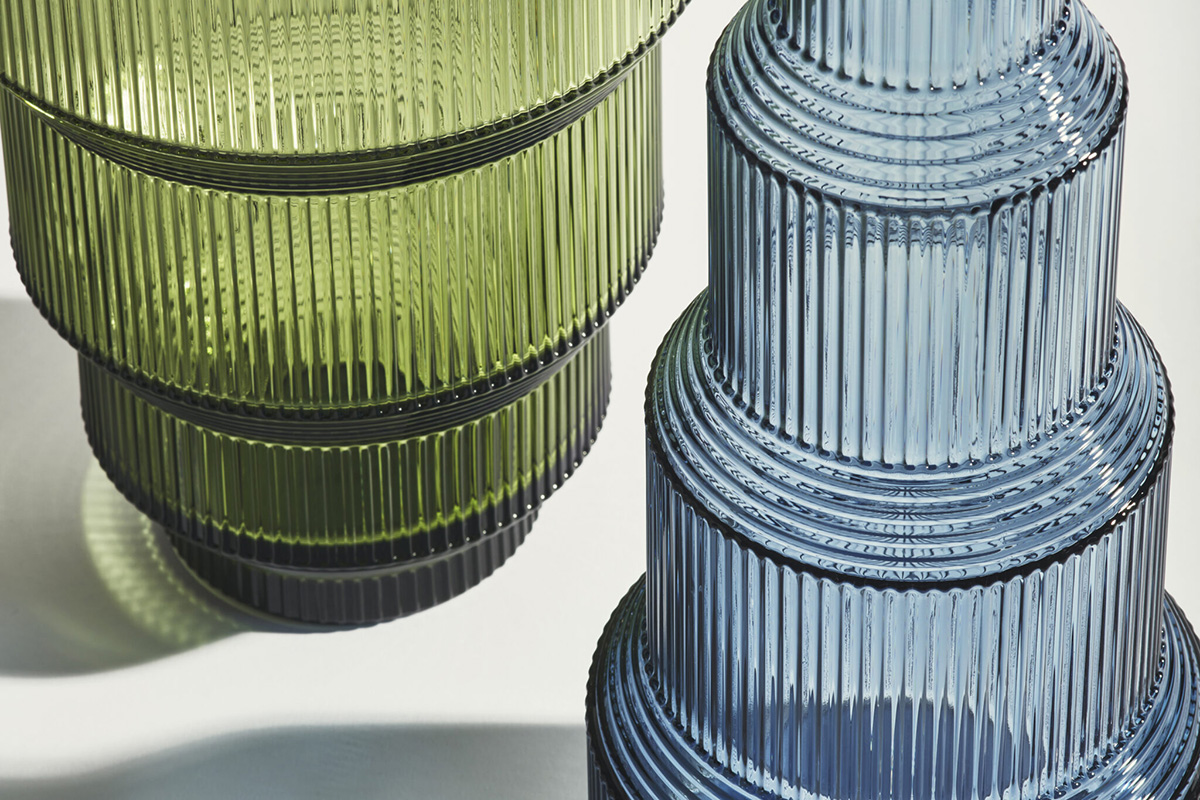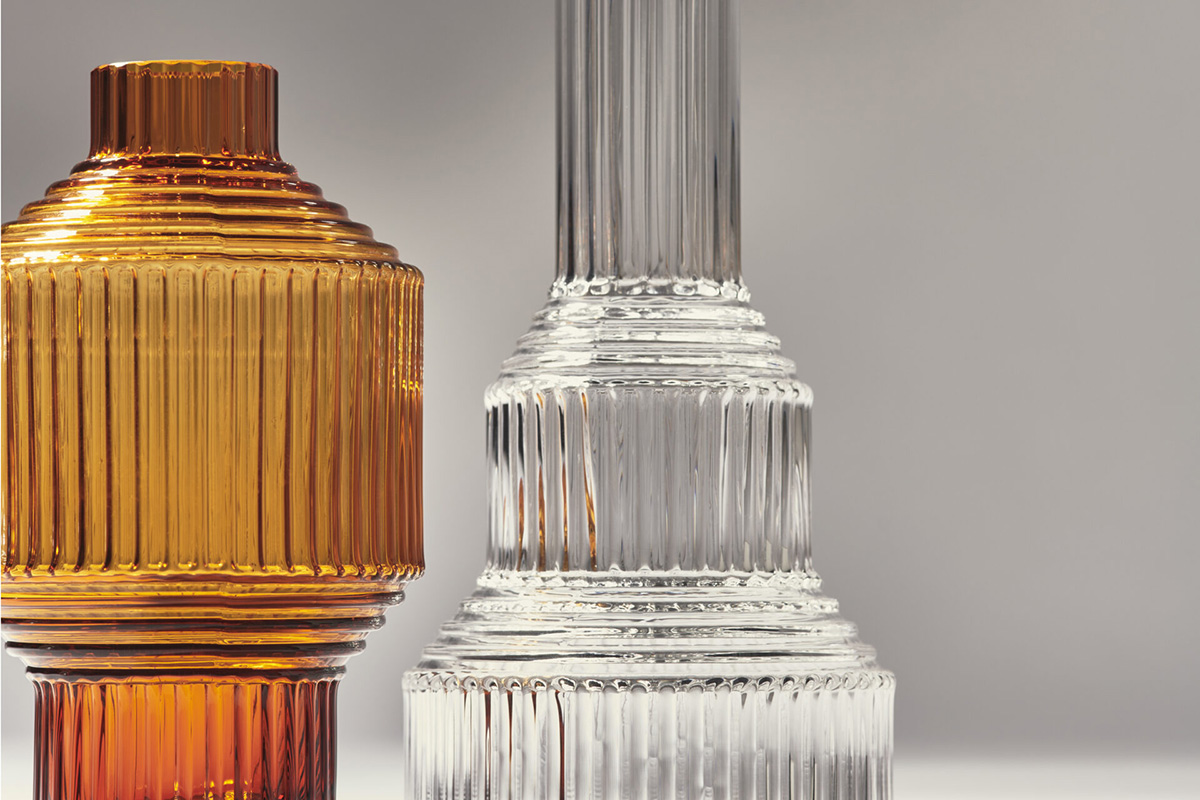 More design by Front:

Together with Front, EFG has created a decorative sofa system where both comfort and aesthetics …