Designed for the newly renovated Art Library at Nationalmuseum, Curve borrows its personality from the classical library lamp. In this transformed interpretation, the suite of pendants, floor and table lamps become calming, languid figures. In traditional green and white glass or with metal shades in pigeon-blue, ivory, white or green. With inbuilt LED module 8W. Shades in diameter 150, 200, 300 mm.
For more than 40 years, we at Zero have provided a broad range of lighting with innovative functions, long lifespans and attractive designs for indoor and outdoor use. This year's designs see new members joining well-established product families, while new designers also showcase their work. All personally unique and produced for a design- and quality-conscious audience who wish to evolve as much as we do.
If you need more information please contact:
Per Gill. Tel: +46 481 80053 E-mail: per@zero.se
Nybro: Zero Pukeberg Box 800 SE-382 28 Nybro
Tel. +46 (0)481 800 00 Fax. +46 (0)481 140 00 E-mail: info@zero.se
Showroom: Södermalmsallén 36, Stockholm, Sweden
•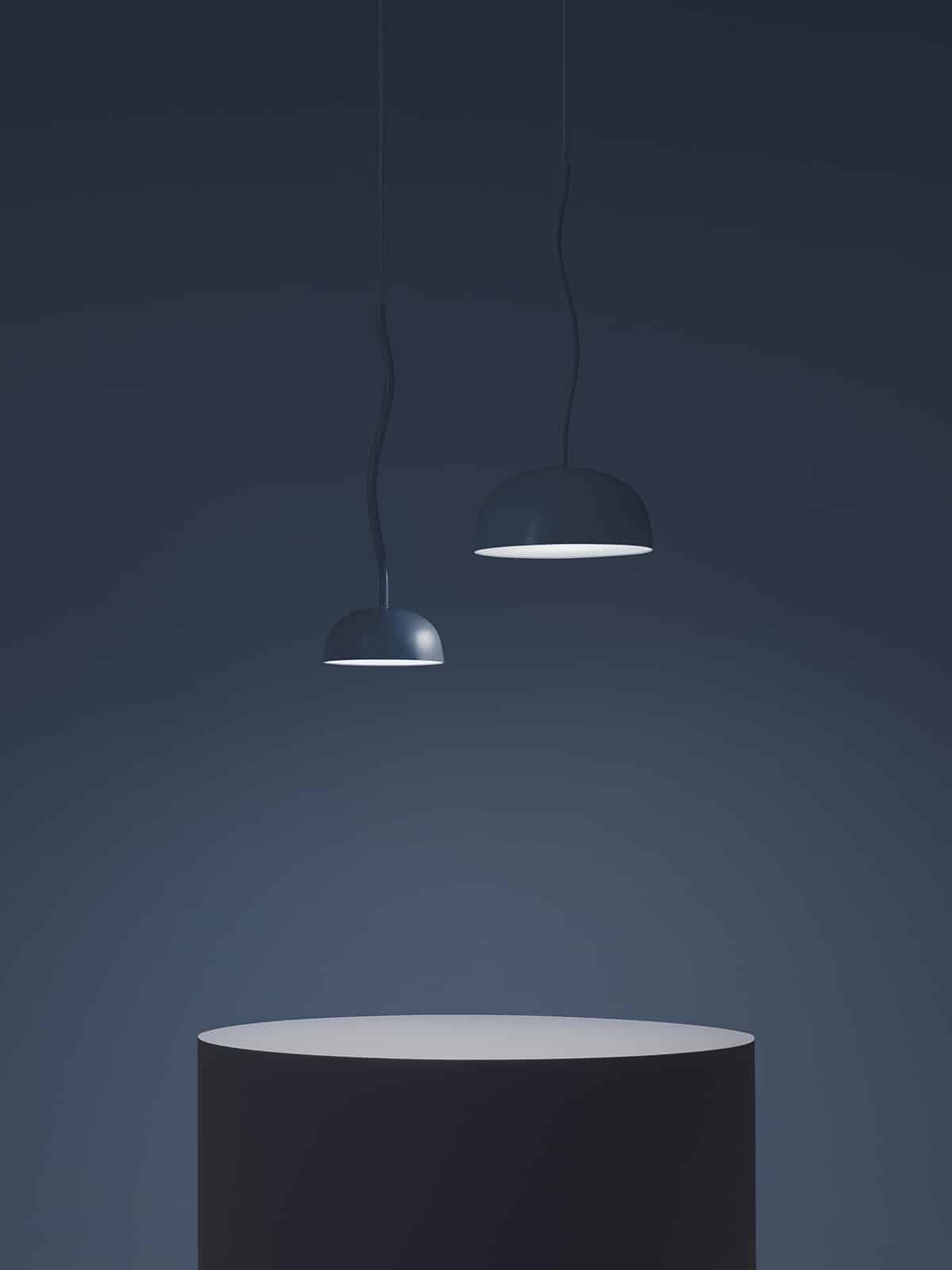 Till nyinvigda Nationalmuseums bibliotek gjordes Curve som lånat sin personlighet från den klassiska bibliotekslampan. I denna pånyttfödda tappning
ter sig pendlarna, golv- och bordsarmaturerna som en samling lugnande, loja gestalter. I traditionellt grönt och vitt glas eller med metallskärmar i
duvblått, elfenben, vitt eller grönt. Med inbyggd LED modul 8W. Skärmar i diameter 150, 200, 300 mm.