At its launch in 2020, Eilersen instilled its distinctive corporate DNA into the Funen armchair. Now Eilersen and Swedish designer Pierre Sindre are launching the Funen sofa, an elegant reinterpretation of the lounge chair.
"Eilersen and I have dreamt of creating a sofa based on the Funen armchair design for a while, as we both recognised the need for a slightly more elegant sofa. The sofa will be available in a two- and a three-seater version with high and low back," says Pierre Sindre and adds: "personally, I find that high-backed sofas often seem a bit bulky, so I'm particularly delighted that Funen has an elegant feel and is easy to place".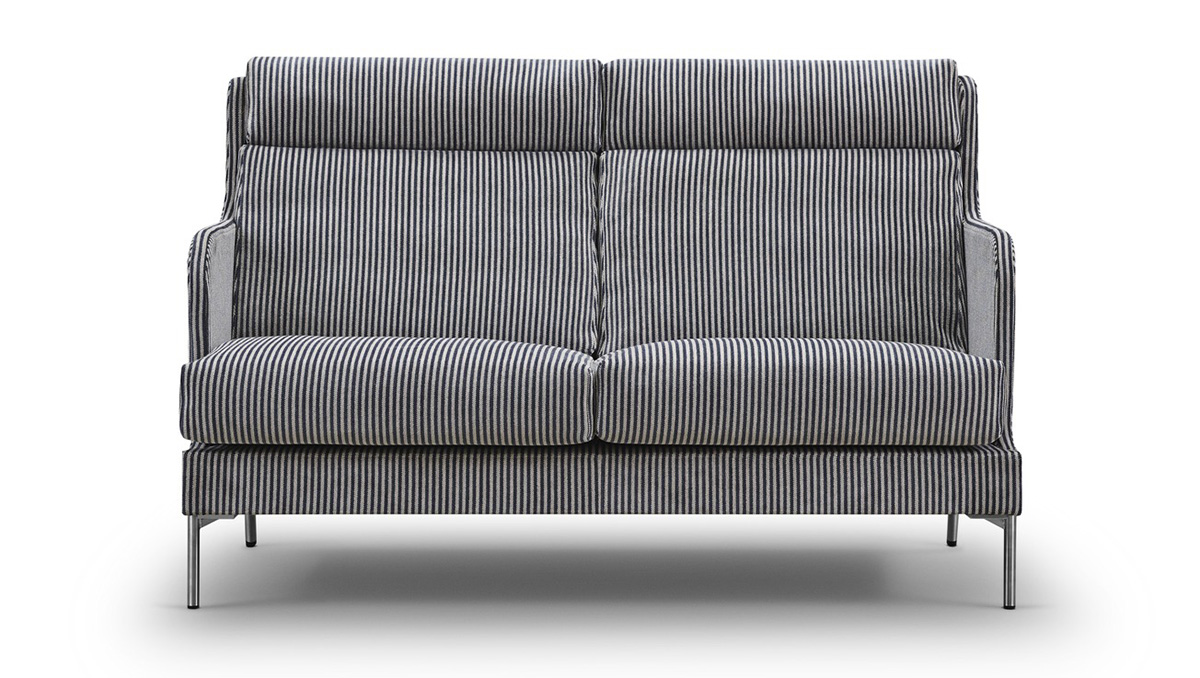 From horse-drawn carriage to chair – and ultimately to sofa
The cornerstone of Eilersen's company was laid when 23-year-old Niels Eilersen set out to create the ultimate hunting carriage. Thanks to his talent for developing innovative methods and his special understanding of craftsmanship, Eilersen succeeded in this endeavour. Eilersen continues to apply the same values today.
In Denmark and abroad, Eilersen is synonymous with exceptionally high-quality sofas. In 2020, the company poured 128 years of furniture-making experience into crafting a chair. The chair has now been joined by a sofa. Funen is named after the Danish island on which Eilersen is based. The Funen sofa comprises a moulded back, the design of which echoes the distinctive curvature of the horse-drawn carriage.
"The sofa and armchair, the latter launched in 2020, match perfectly with our existing sofas to form a cosy group. The soft, rounded lines of this furniture means that you can place Funen anywhere you like in a space," explains Sindre.
Funen exudes elegance because its outer contours are sleek.
Craftsmanship and design down to the smallest detail
Eilersen has a great love of detail – both the concealed details (everything from the choice of sewing thread to the use of slow-growing Scandinavian pine in their construction) that ensure durability – to the more obvious qualities. With Funen, one detail stands out in particular: the brushed stainless steel front legs that accentuate the join between the back shell and seat frame, and concomitantly highlight the contoured back. This detail is featured on both the chair and the sofa.
"We designed the Funen sofa with a moulded wooden back. The shape of the back shell is inspired by old-fashioned horse-drawn carriages, as a nod to Eilersen's history, which began with the production of carriages. The idea for this back shape actually originated from the Eilersen logo, which depicts a horse-drawn carriage in silhouette. To accentuate the back, I left the front legs visible at the join between the back shell and seat frame. We put a lot of work into the line of the seams on the back and armrests, not only to enhance the shape of the armchair but also to demonstrate excellent standards of craftsmanship. Eilersen has a long tradition of making upholstered furniture and knows what it takes to make a piece of furniture that is not only comfortable, but also lasts for many years," says Sindre.
A sofa and a chair for life
Funen draws you in with its sensuous, laid-back lines. You feel immediately at home in this furniture from the moment you sit down. Both sofa and chair are a beautiful addition to your home for life and are available in two variants: a low and a high back version, at heights of 73 cm and 89 cm, respectively. These back heights work well in multiple contexts.
The low sofa invites you to relax and enjoy long conversations in comfortable surroundings. You can put two or more together. The long backrest and comfortable neck cushion dominate the high back sofa, making it ideal for quiet contemplation, relaxing and reading alone – or for cosy tête-à-têtes.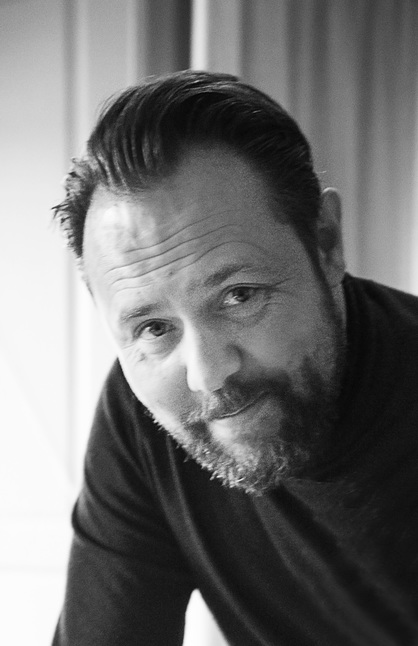 Pierre Sindre
Pierre Sindre is a Swedish furniture and interior designer who lives and works on Färingsö just outside Stockholm. Pierre has an education in interior design and furniture design from Konstfack in Stockholm. Prior to establishing his own design studio in 2014, he worked at several different architectural offices.
Among many other projects, Pierre has designed the interior for the Artipelag Art Gallery, Stockholm City Court, several restaurants, and many private homes.
Before collaborating with Eilersen, Pierre Sindre has worked as a furniture designer for many wellknown manufacturers, including Gärsnäs, Källemo, Gemla and Offecct.
Awards:
Furniture of the year Sköna hem 2015 (Chester for Källemo)
Furniture of the year Elle Decoration 2018 (Dandy for Gärsnäs)
Furniture of the year Elle Decoration 2018 (Piazza for SMD)
Residence award Lauritz Icon of the Year 2018 (Dandy for Gärsnäs
Nominations:
Furniture of the year Sköna hem 2017 (Dandy for Gärsnäs)
Furniture of the year Sköna hem 2020 (Humble for Gemla)
Bukowskis & Stockholm furniture fair Born Classic 2021 (Ono for Källemo)
Education:
Konstfack 2001-2006
Employment:
Creo Arkitektkontor 2006-2011
Sandell Sandberg Arkitektkontor 2011-2014
Design Pierre Sindre 2014-
More design from Pierre Sindre:

Design Pierre Sindre 2023 In HUMBLE contemporary design is combined with classic fabrication techniques and …