Finn Juhl's Reading Chair is now being introduced in a new version entirely in oak. The chair is upholstered with 'Watercolour' textile in the colour 'Himalaya' by House of Finn Juhl and Kjellerup Væveri.
More Options for Finn Juhl's Classic Reading Chair: Now Introducing a Version Entirely in Oak
In July, we introduced the Reading Chair in ash. Now, as we welcome the fall, we are excited to present another version, made entirely from oak. The oak used for the Finn Juhl collection is always FSC®-certified.
Many cherish the Reading Chair's classic combination of walnut and oak. However, our collection expands beyond this with multiple versions. This includes a sleek black version in painted oak, an option with a veneered seat and now also the lightest version in ash that we introduced in July.
Dive into this newsletter to explore the unique features of our latest version, entirely crafted in oak.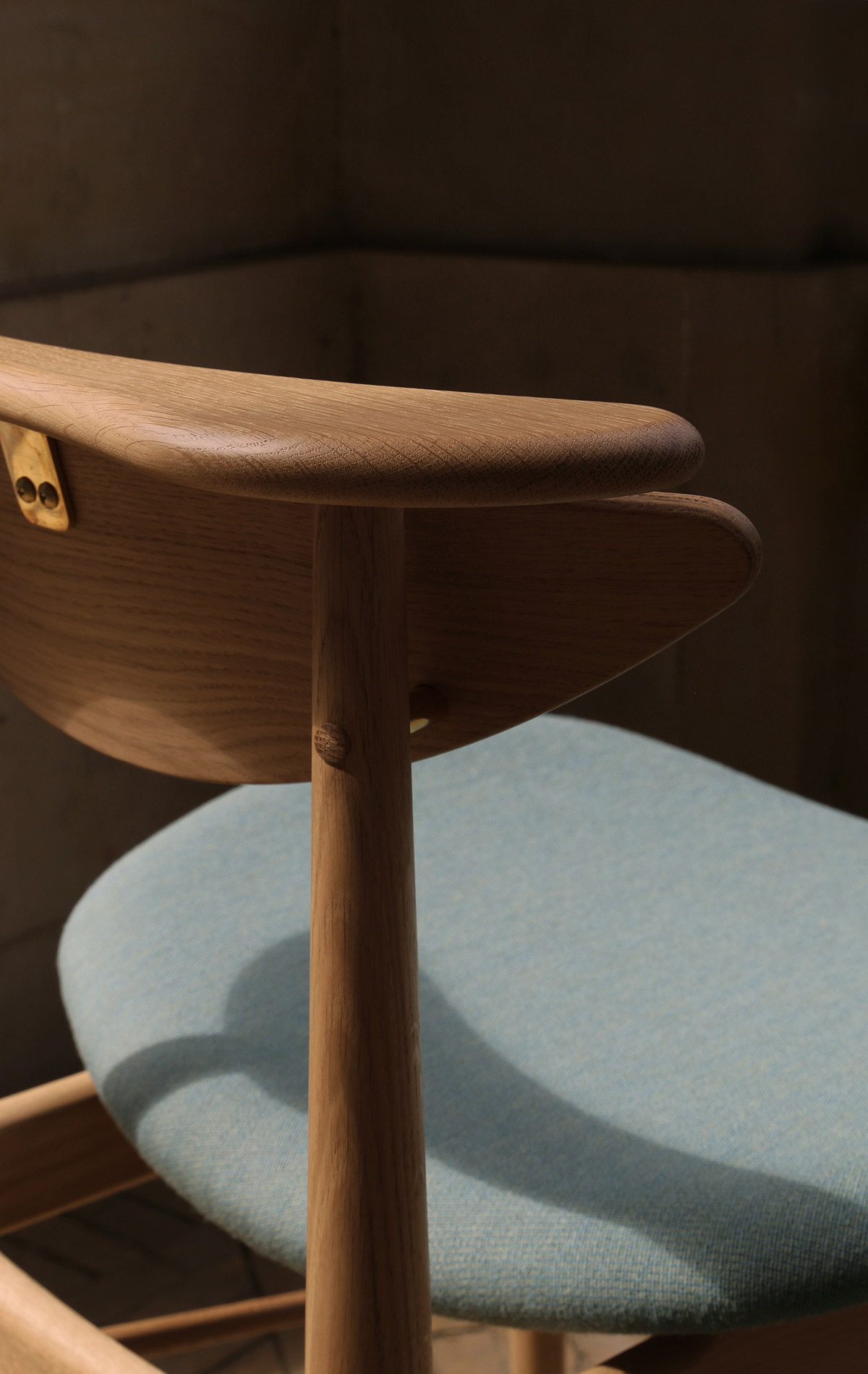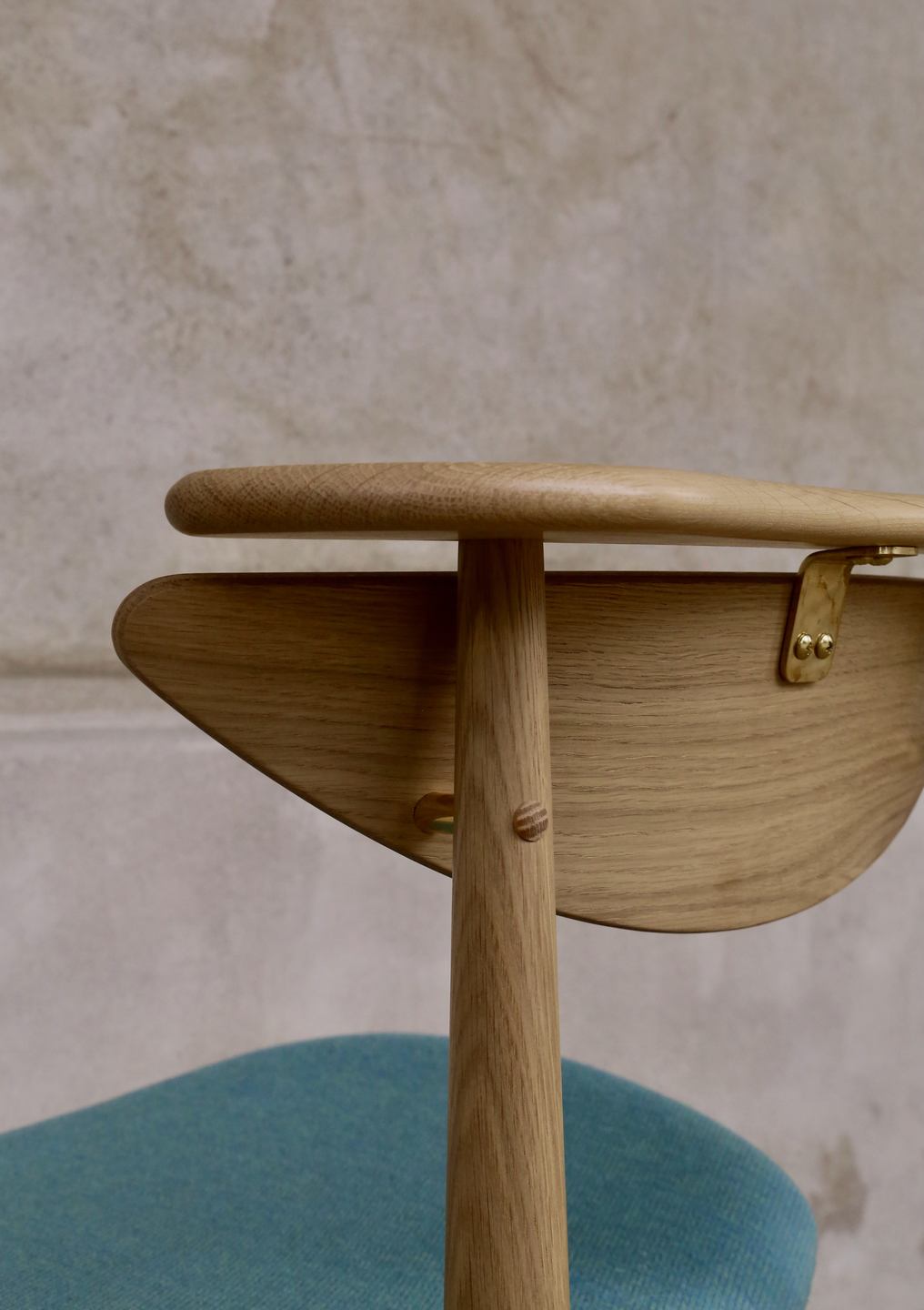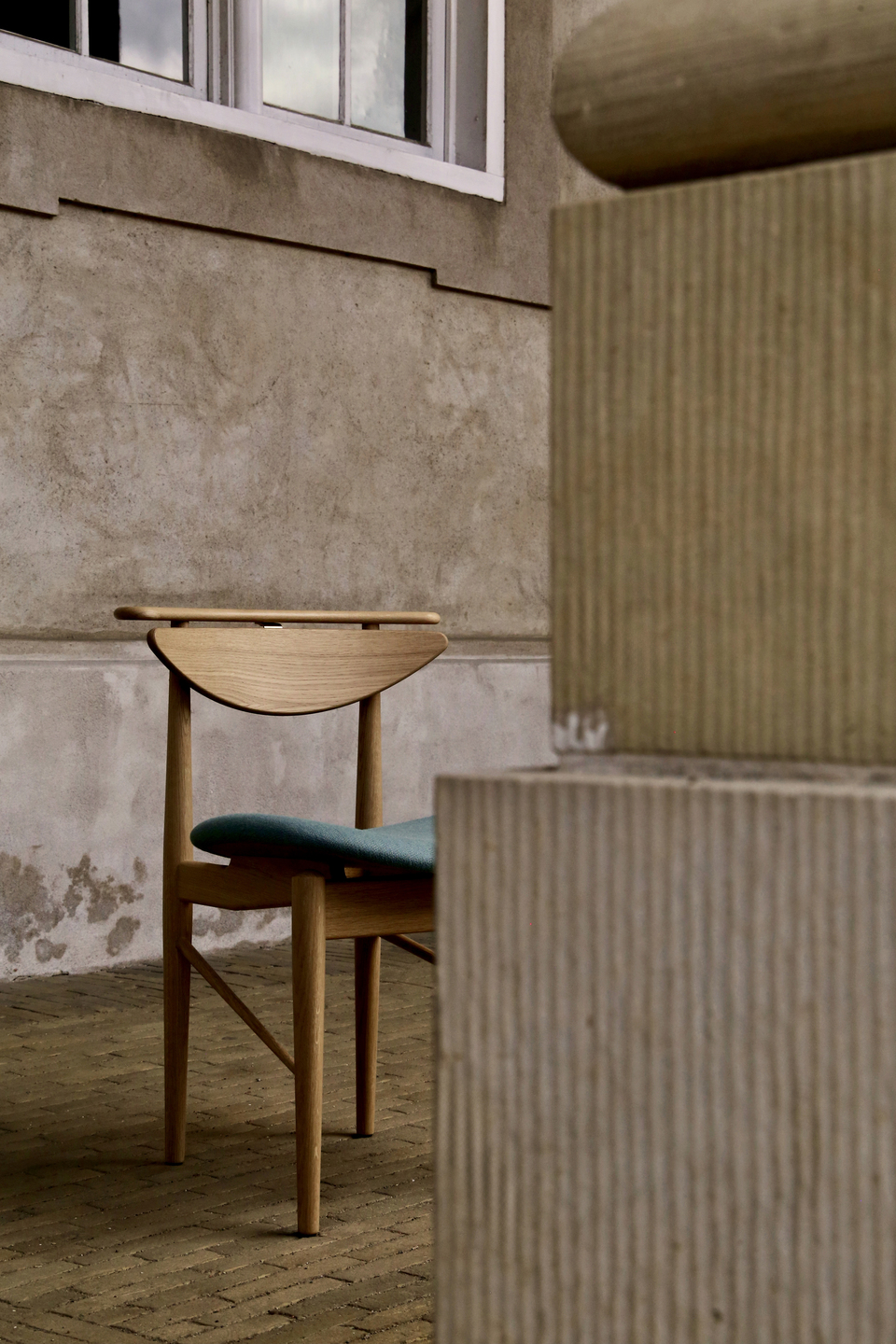 The Unique Character of Oak
Wood of the highest quality is crucial for producing Finn Juhl's furniture. When wood is carefully selected, it possesses unique qualities that ensure durability for generations. The distinctive and natural structure of the wood brings life and movement to the furniture, making it an ideal choice for crafting organic designs like Finn Juhl's. Oak is a strong and versatile type of wood with open pores and a clear, fine structure. Oak has been the dominant building material for humans for thousands of years. All the oak used in producing Finn Juhl's furniture is carefully selected European oak from FSC®-certified forests.
The oak Reading Chair comes with two different oil treatments, each offering its own unique expression: light and dark. You can opt for a clear oil to preserve the oak's light tone, maintaining the wood's original colour. On the other hand, choosing the dark oil treatment will provide a deeper, warmer, and darker tone that enhances the wood's structure.
Both types of oil protect the wood's surface and make it resistant to water and stains. The oil absorbs into the wood, creating a smooth and almost silky surface, where you can both see and feel the wood's natural texture.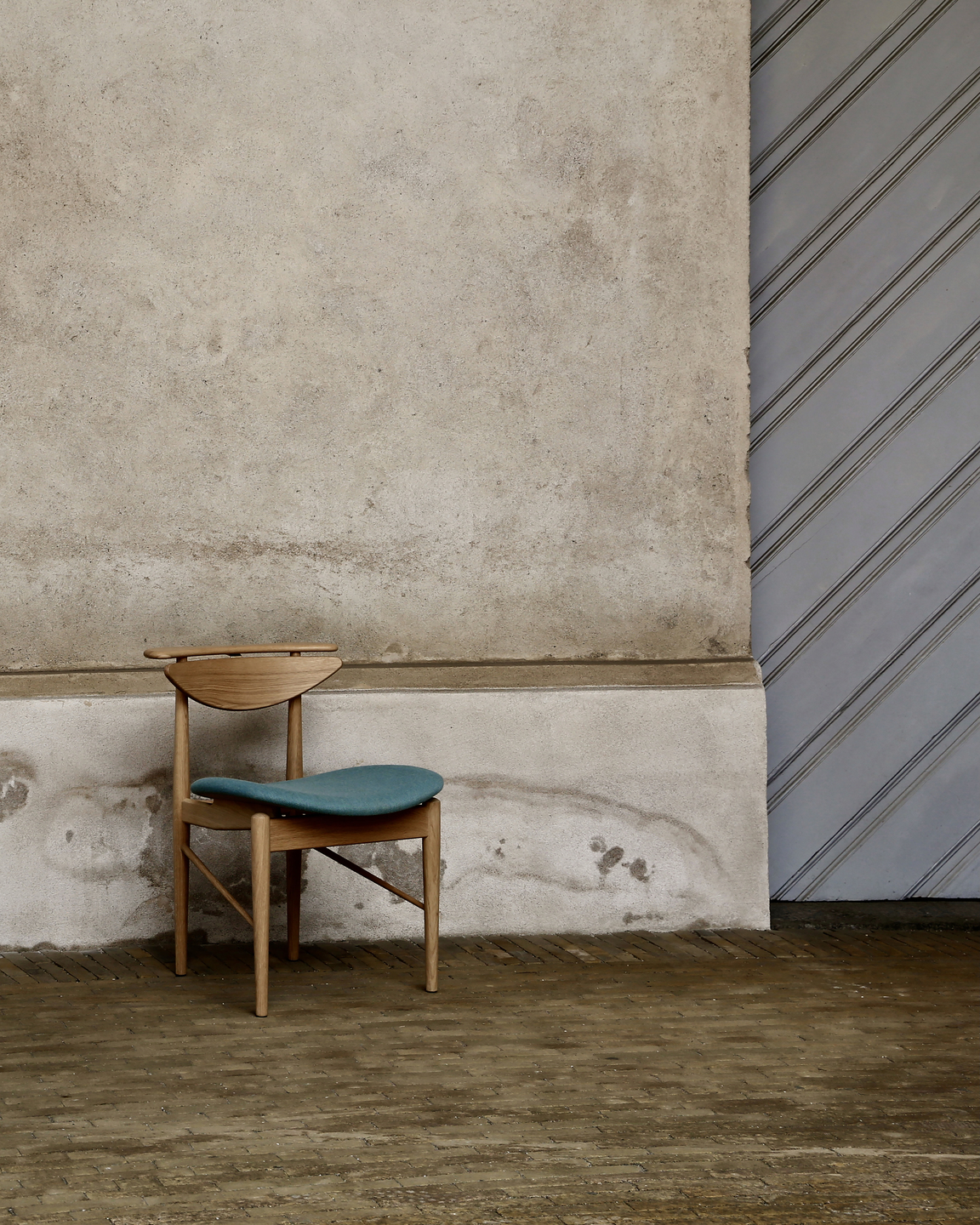 More design from Finn Juhl: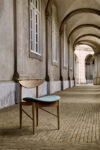 Finn Juhl's Reading Chair is now being introduced in a new version entirely in oak. The …