Finn Juhl's 44 Chair, also known as the Bone Chair, is being reintroduced by House of Finn Juhl as a semi-permanent part of the collection. The chair has achieved cult status within the design world and has solely been produced in limited series. This will also be the case in the future.
The 44 Chair imposes high demands on the dimensions and quality of the wood. Prior to use, the wood must undergo a three-year storage and drying practice. The production process is also incredibly time-consuming, and the chair is only made by the most skilled and experienced Japanese cabinetmakers. For this reason, House of Finn Juhl can only supply very few of this sought-after collector's item. In 2023, only 100 chairs will be manufactured in total, which will be distributed and sold through the official Finn Juhl retailers worldwide. After this, a minimum of three years will pass before a new series of chairs becomes available.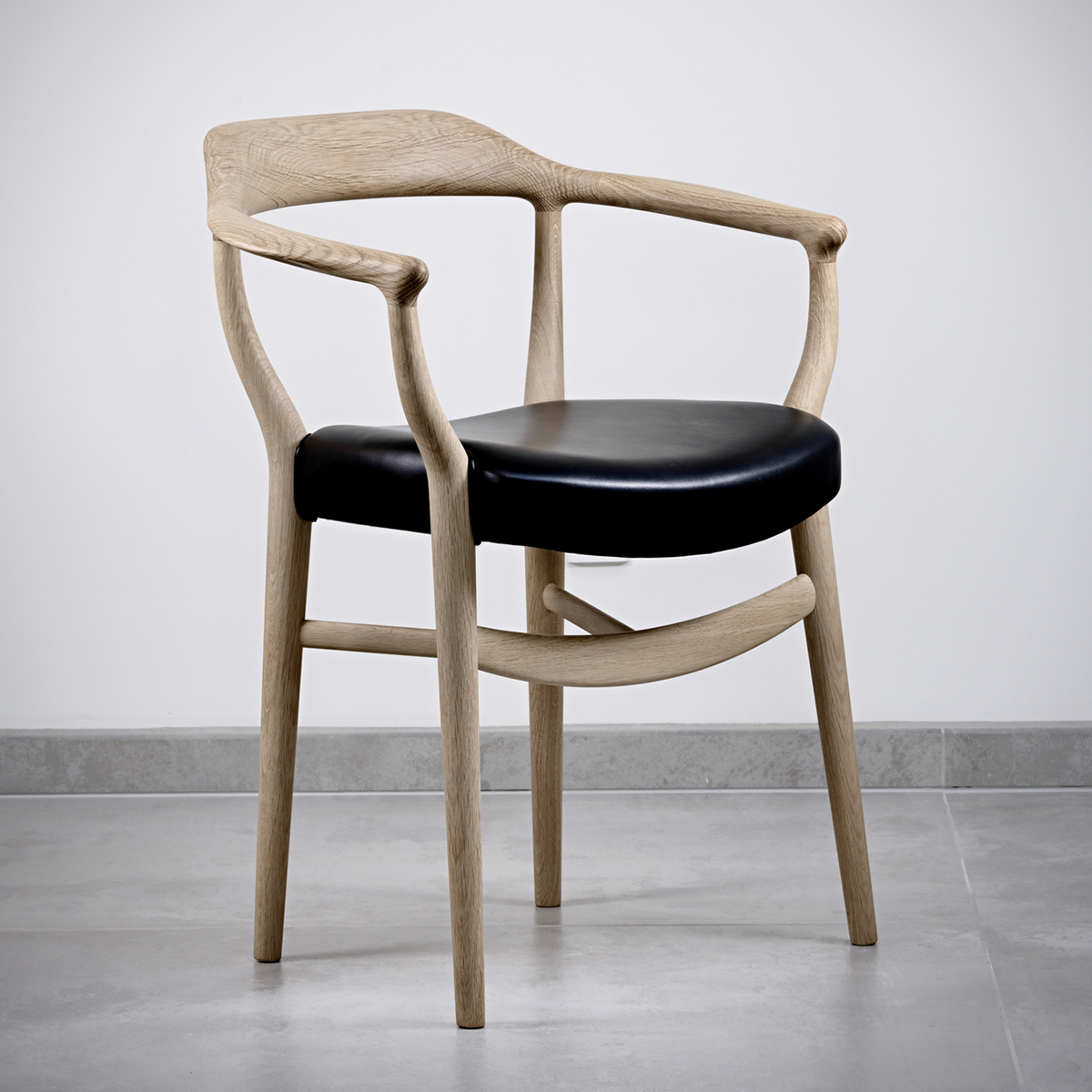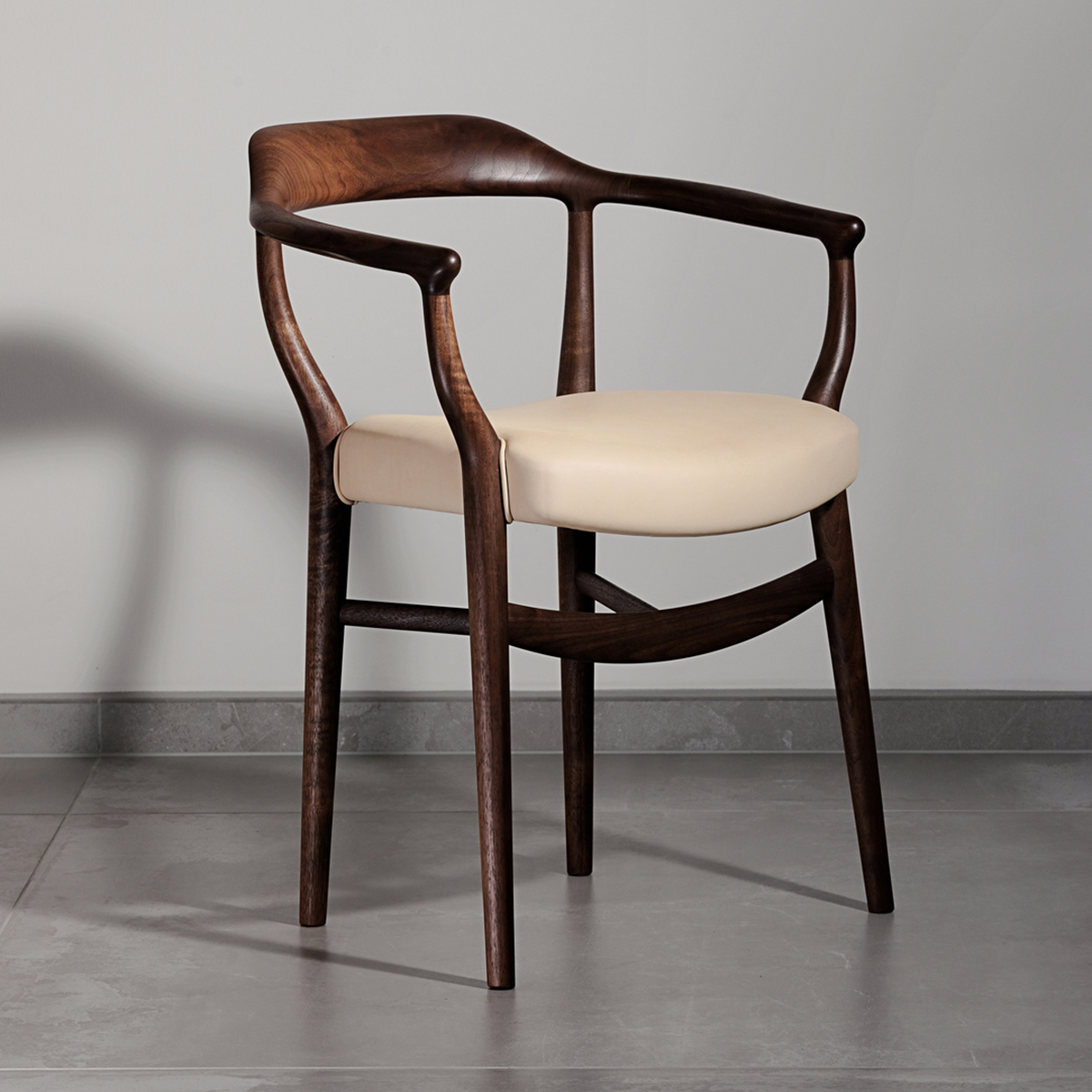 THE STORY BEHIND THE CHAIR
The Complicated Favourite
With the 44 Chair, Finn Juhl formed a piece of wood into an organic, bone-like shape, earning it the distinctive nickname the Bone Chair. Finn Juhl described the chair's appearance in 1944 as having "an animalistic pleasing character". Like nature's own constructions, the strength of the wood is utilized to the maximum, with the mass distributed where it is needed most. When studying the 44 Chair, this becomes strikingly apparent.

While the exclusive chair has never been in continuous production, House of Finn Juhl has previously produced limited series of the chair for special occasions. Today, these rare pieces are seen fetching high prices at auctions worldwide.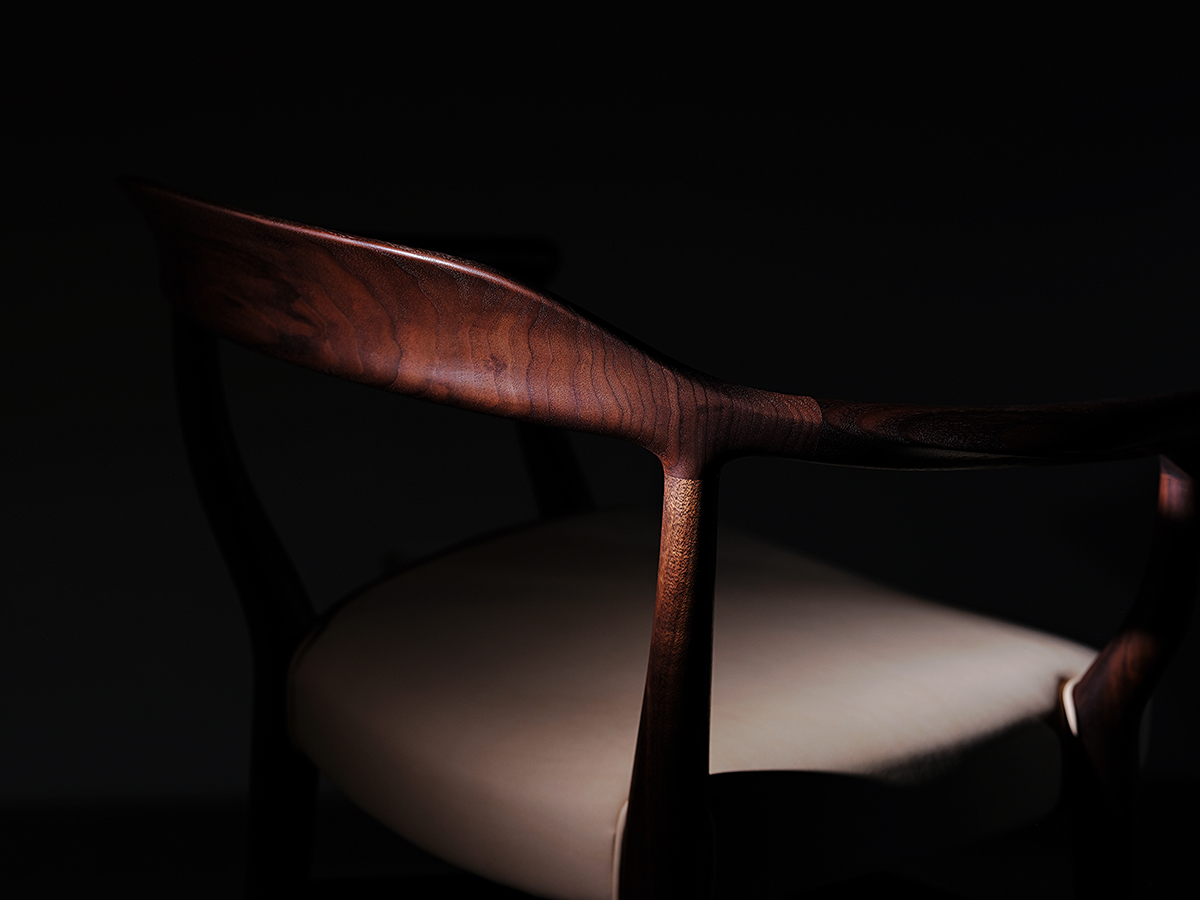 The Bone Chair
Design: Finn Juhl
Name: The 44 Chair
Year: 1944
Materials: Walnut or oak, upholstered in vegetal tanned leather
Dimensions: H: 74 cm x W: 61 cm x D: 52 cm x Sh: 47 cm