After Copenhagen Cabinetmaker's Guild Exhibition in 1945, joiner Niels Vodder, who produced Finn Juhl's furniture, gifted his daughter Kirsten the prototype of a small sofa in 1945. Kirsten Vodder was married to the poet Frank Jæger, whose favorite activity was to lie on the sofa and ponder the events of life. The close friend of the family and illustrator Jørgen Mogensen would spend a lot of time at their house, which eventually inspired the comic strip.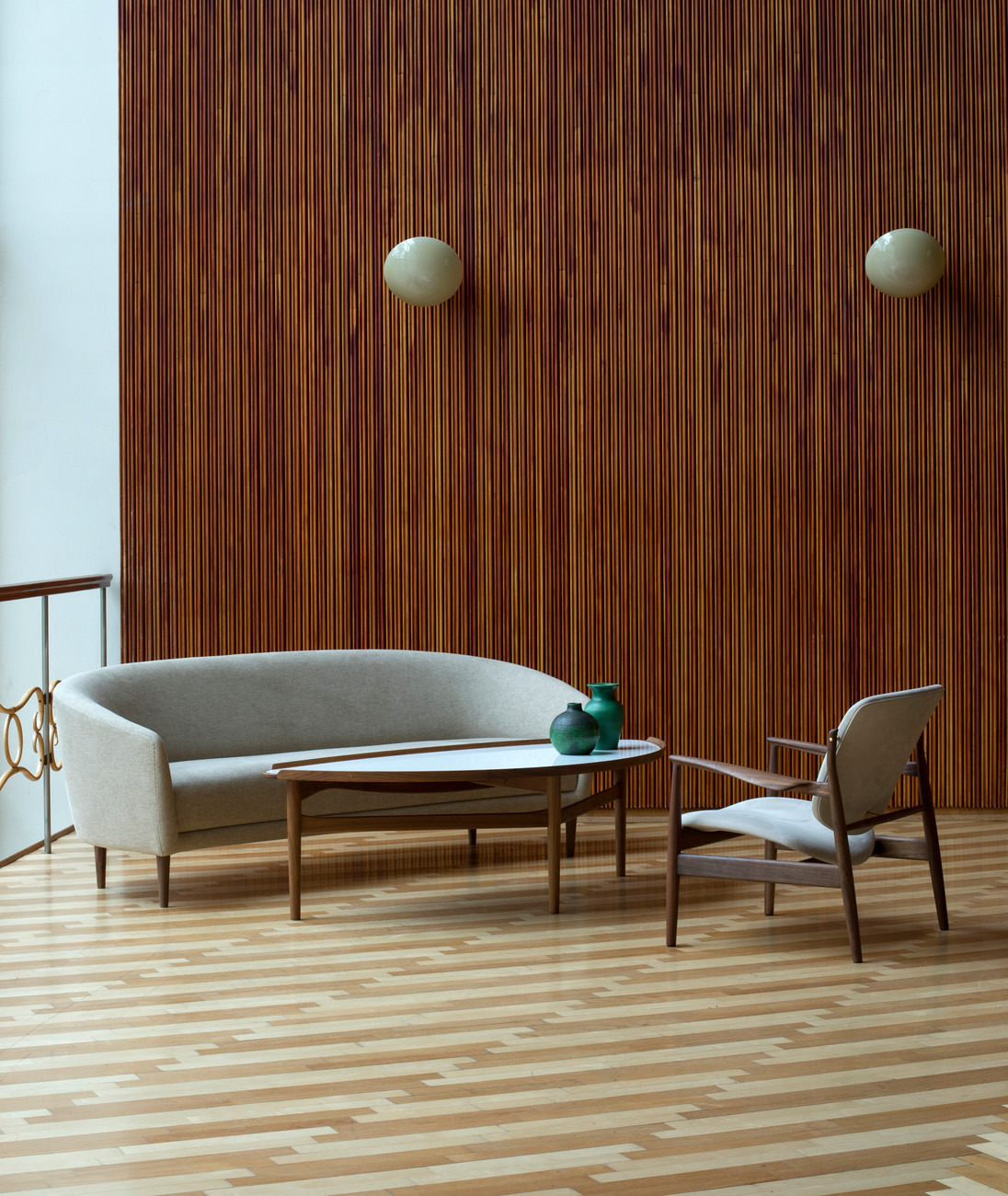 It is worth mentioning that the sofa depicted in the comic strip is a stylized version of the famous Poet sofa rather than the "Little Mother" sofa, although some people have appointed this original "Poet". It has even been postulated that the "Little Mother" is a unique piece. However, the truth is more likely that there are only very few pieces. No one knows exactly how few were originally produced and no one has ever named the specific model before. Since we already have a Poet, this obviously has to be the "Little Mother".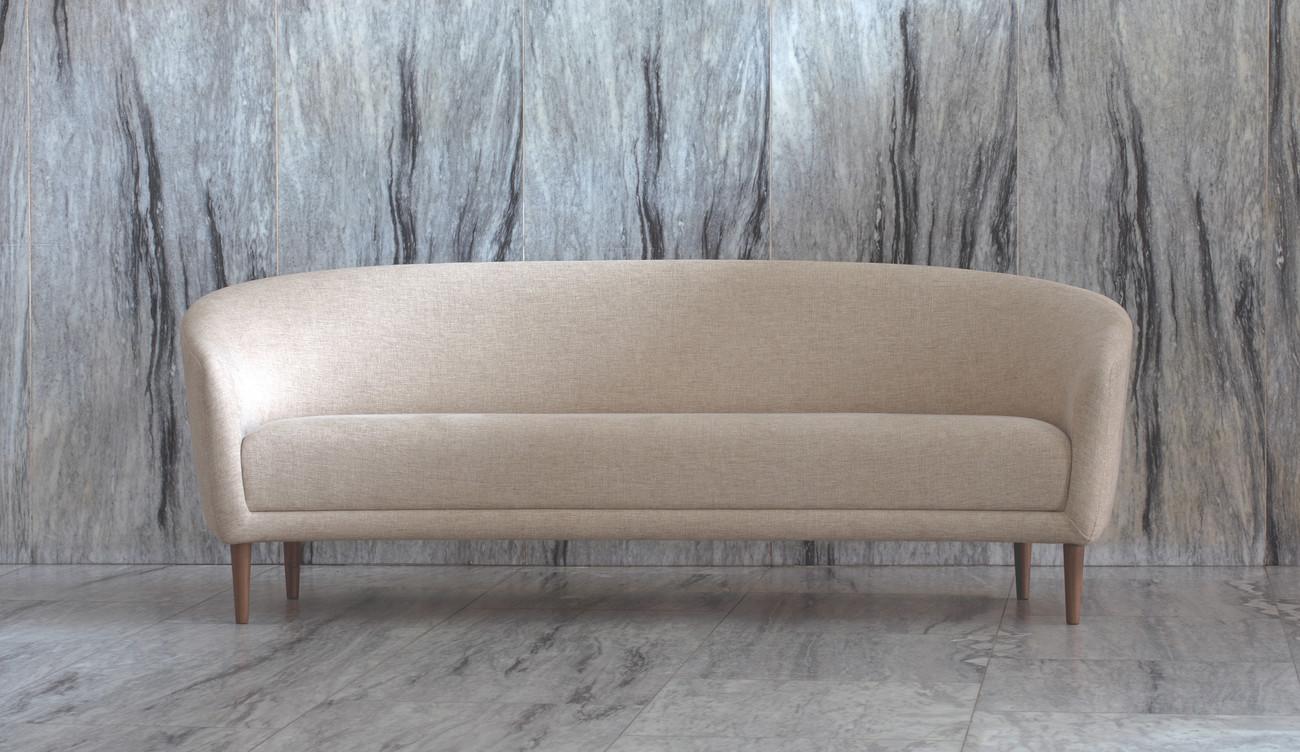 Little Mother in walnut and fabric.
It
is
all
about
getting
under
the
skin of the design

Through 20 years of studying historical content and engaging in talks with countless Finn Juhl-savvy interviewees, we have come to the conclusion that we will never quite become experts. Finn Juhl's archive is simply too vast. What further complicates the matter, is the fact that each sketch can vary with respect to the pieces produced by Juhl's contemporary master joiners. Often times, even pieces of the same design will vary in terms of measurement. We research sketches and old pieces, to recreate the furniture as closely as possible. However, to us it is also about getting under the skin of the design – as if we are almost diving into its soul.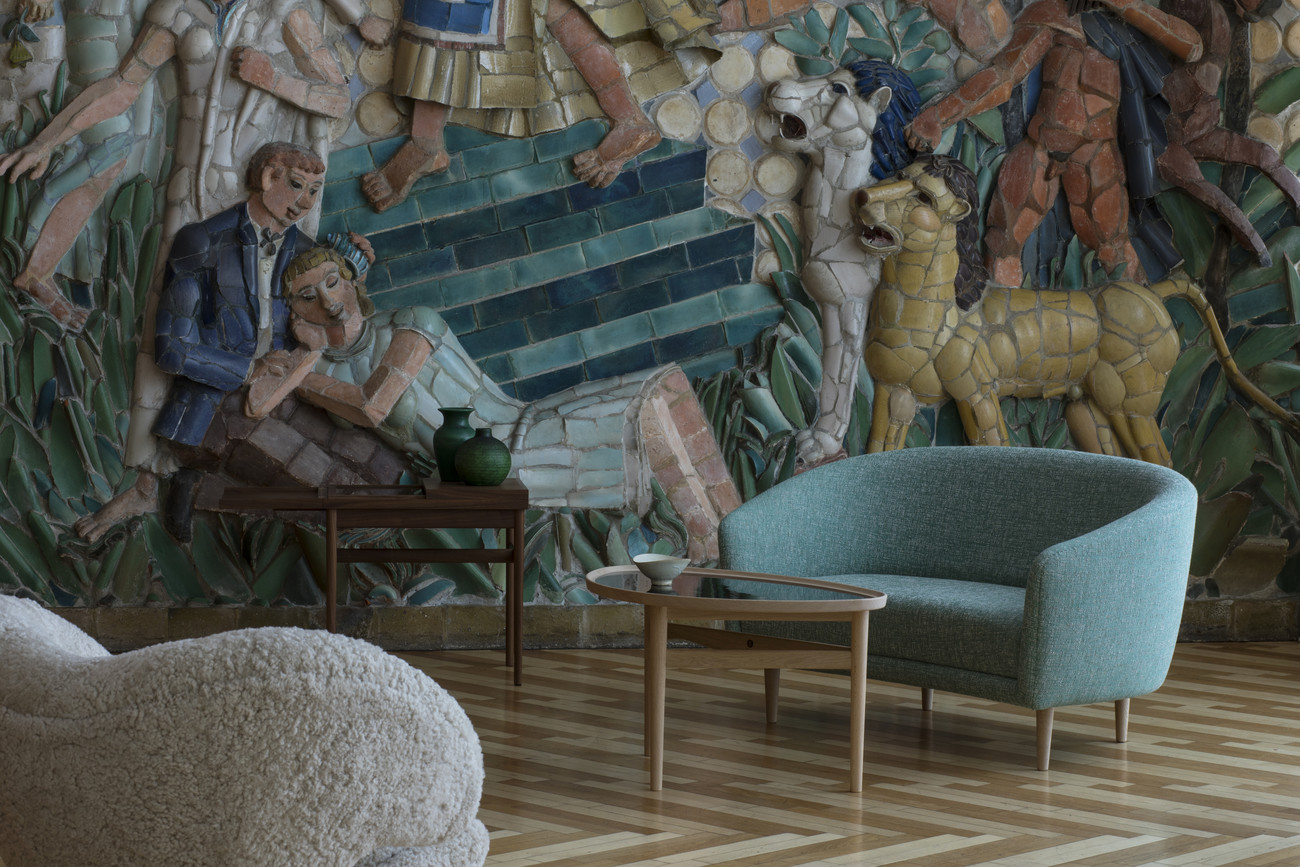 Little Mother, Eye Table, Art Collector's Table and Pelican Chair
Furniture
for
a modern reality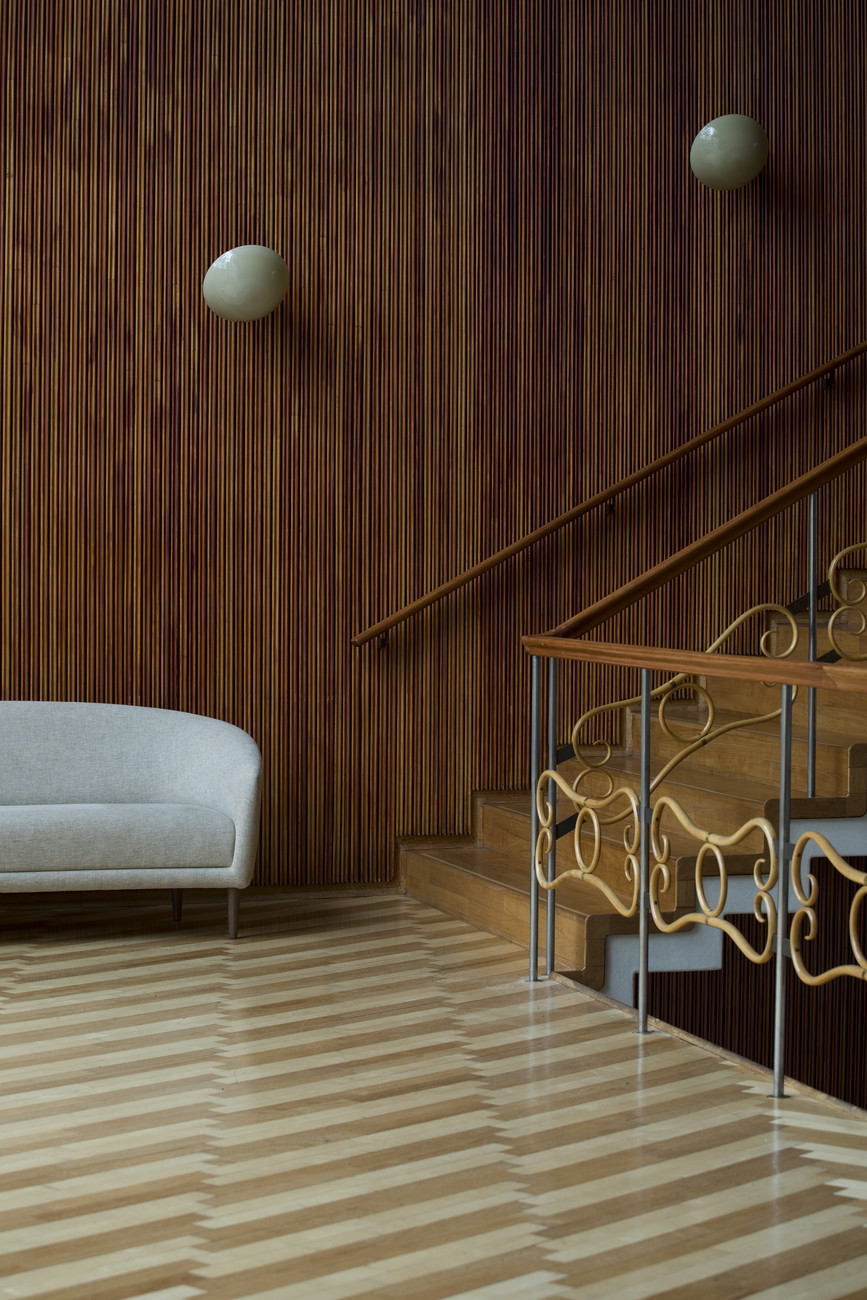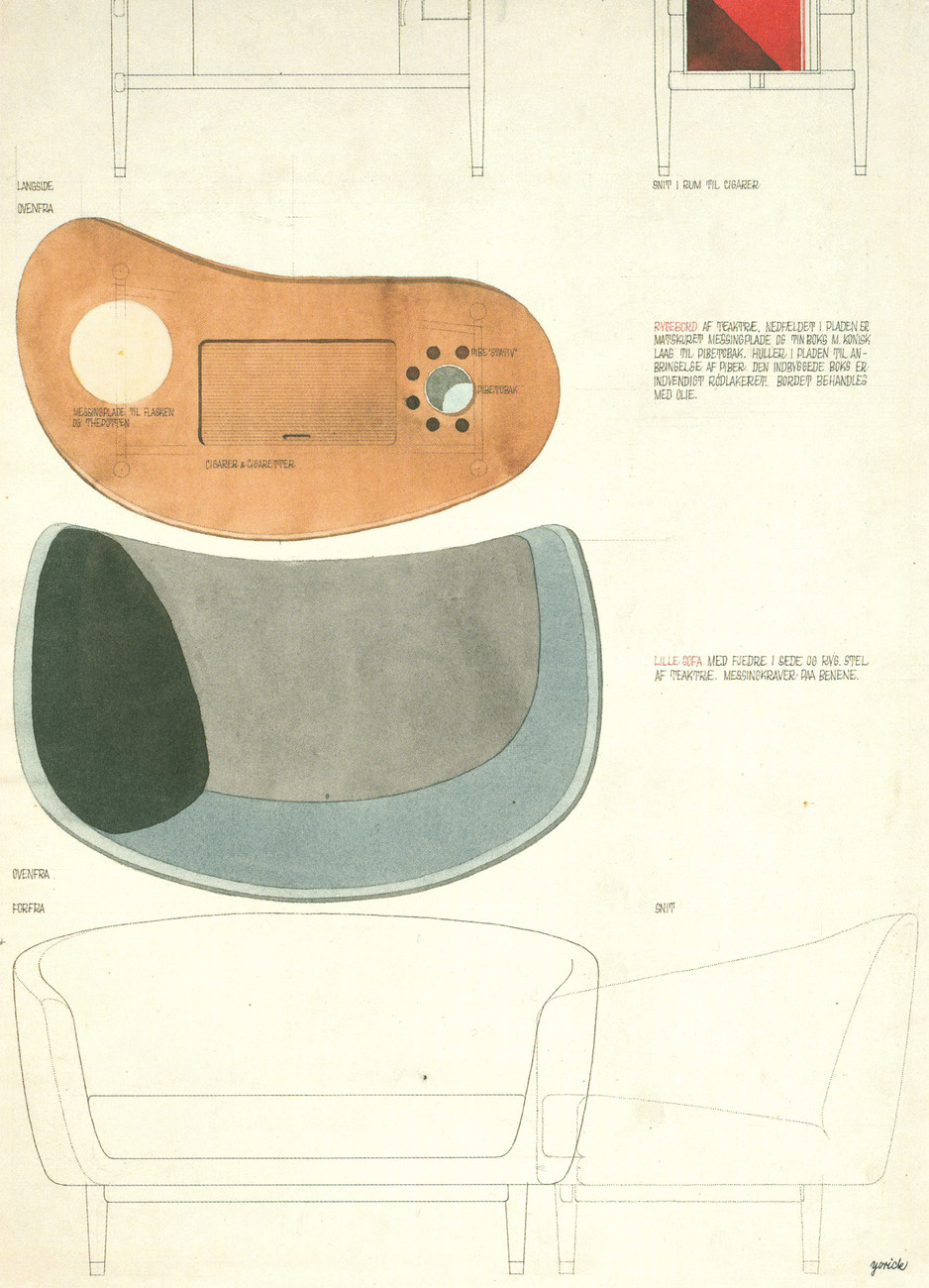 Finn Juhl's original watercolor drawing from 1945.
Photo: Pernille Klemp, Designmuseum