During 2023, House of Finn Juhl presents the Reading Chair by Finn Juhl in a selection of new materials. This summer, the versatile and elegant chair is introduced in FSC®-certified ash, which adds a light touch to the classic dining chair. With its bright hue and distinctive straight grain, ash offers a subtle and harmonious structure setting it apart from other wood types. The refinement of ash brings a new dimension to the Reading Chair. Read more about the history of the Reading Chair and the new material options below.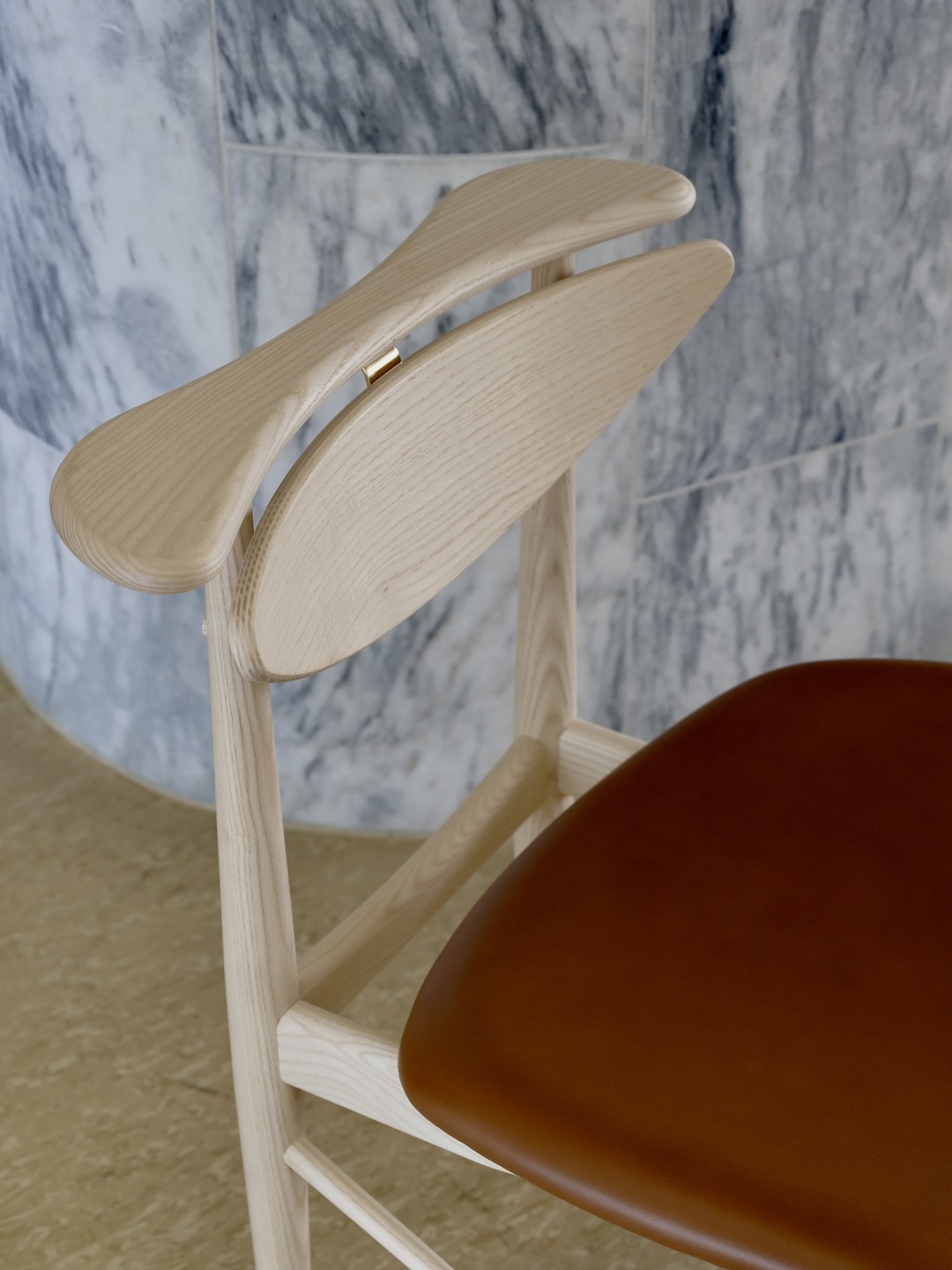 Finn Juhl's Reading Chair is introduced in FSC®-certified ash. Photographed above in VITA leather from Sørensen Leather, crafted from Danish rawhides.
The Unique Character of Ash
With its beautiful light tone and straight grain structure, ash exhibits a truly unique and timeless expression. The ash in the House of Finn Juhl collection is FSC®-certified and is available with two different treatments; untreated, showcasing its natural appearance, or treated with a clear oil that protects the surface from stains and dirt. The oil is absorbed into the wood, leaving a soft surface that feels natural and pleasant to the touch, while still allowing the texture of the wood to shine through. With the oil treatment, the wood maintains its bright, cool colour, while the untreated version develops a patina over time, enhancing the wood's natural, yellow undertone.
Timeless Aesthetics and Exceptional Craftsmanship
Finn Juhl designed the Reading Chair for the Danish furniture manufacturer Bovirke in 1953. The chair's timeless design, characterized by its clean lines and subtle details, has made it a beloved classic, suitable as a dining chair for private homes as well as hotels and restaurants. The seat is carefully upholstered by hand in textile or leather, offering excellent comfort. Furthermore, the versatile chair allows for various seating positions, as Finn Juhl designed it to be equally comfortable whether you choose to sit facing the front or the back. When reversed, the horizontal top piece offers a convenient armrest, showcasing Finn Juhl's thoughtful design and aesthetic balance.
The chair is crafted with care by skilled craftspeople at House of Finn Juhl's furniture workshop in Vejen, Denmark.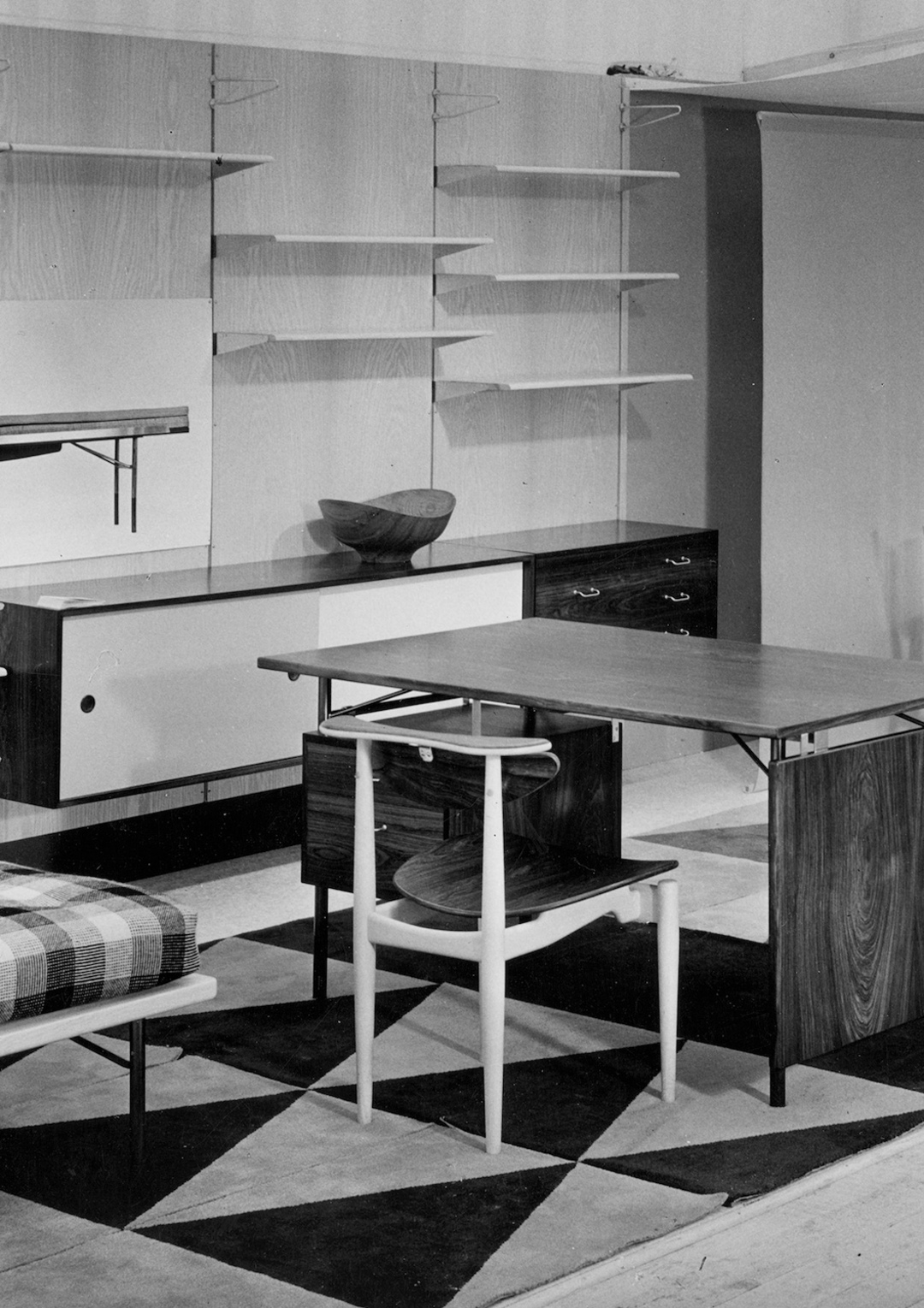 The Reading Chair exhibited at Bovirke's stand at Købestævnet in Fredericia in 1953. Photo: Design Museum Denmark. 
More design from Finn Juhl: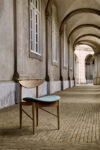 Finn Juhl's Reading Chair is now being introduced in a new version entirely in oak. The …