Finn Juhl designed the teak bowls in 1951. After several years of preparation, we are ready to expand the FJ Bowl family by launching the FJ Fruit Bowl and FJ Salad Bowl. 

Delicate finish and intricate details
After more than a decade of searching for a woodworker, who would take up the ambitious challenge of creating Finn Juhl's Fruit Bowl and Salad Bowl, we succeeded. We are now able to present the bowls with the same delicate finish and intricate details that were Finn Juhl's trademark. Every bowl is hand turned and crafted from a single piece of wood. The FJ Bowls present Finn Juhl's design aesthetic in its purest form: The organic shapes and dark teak combined with carefully thought out dimensions.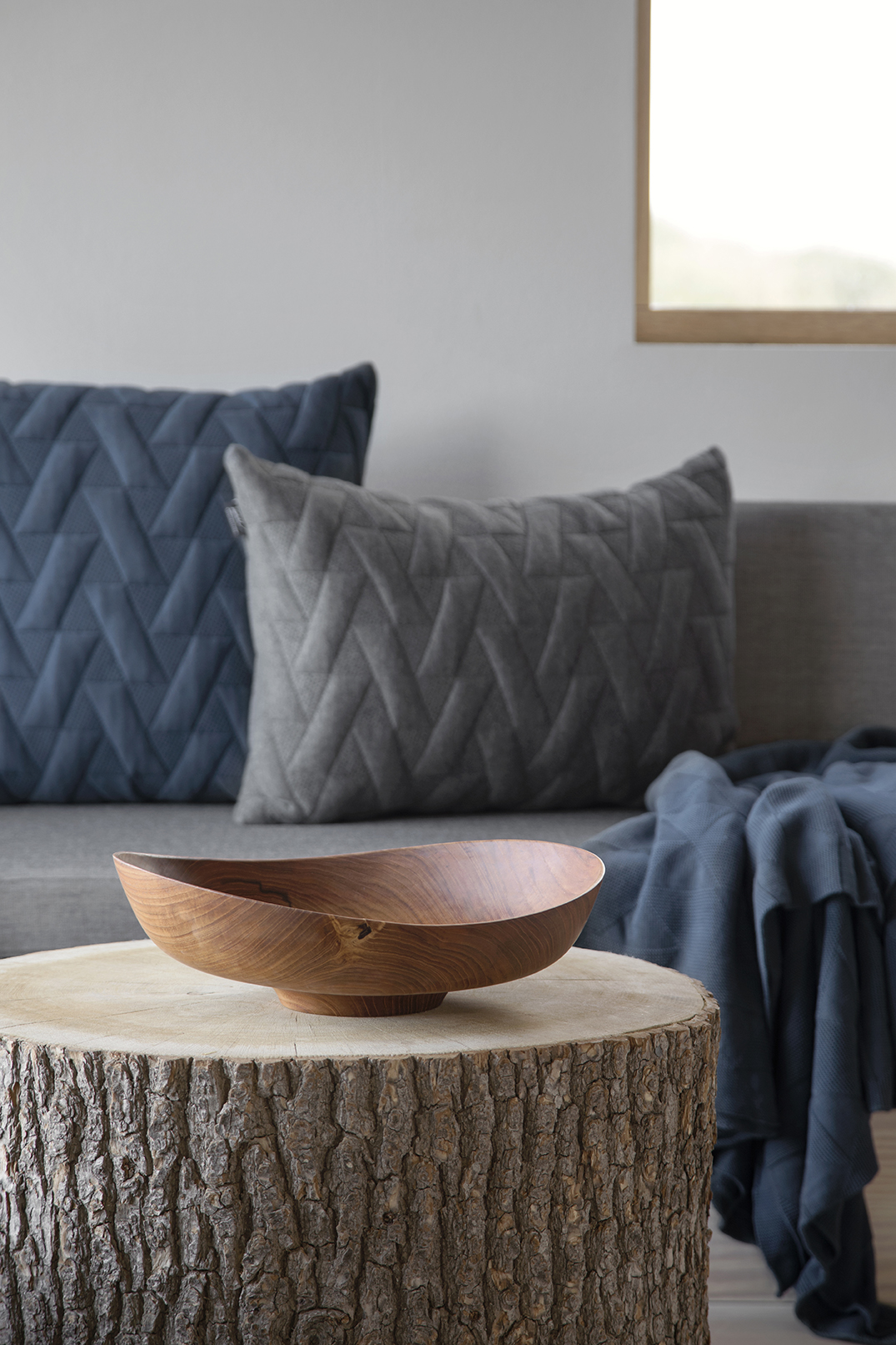 A new expression at every turn
FJ Bowls are designed as a perfect circle that creates the illusion of an ellipse. The sides of the bowls are precisely measured and shaped to perfection, and their organic forms and artistic natural grains create a new expression at every turn. With their sculptural shapes and soft wooden surface, they will add warmth and elevate any interior. FJ Bowls come in as Fruit Bowl and Salad Bowl in four different versions.
An architect with the mind-set of a sculptor
Unlike his modernist contemporaries, whose designs were often streamlined and clean, Finn Juhl aimed at a more organic, natural form. Although he was an architect, he had the mind of a sculptor, who focused on the form rather than on the practical construction. Most often he would focus on the exterior and leave the practical difficulties to the cabinet maker. For that reason, re-creating Finn Juhl's designs is always an ambitious challenge.
ARCHITECTMADE
Architectmade creates timeless design icons drawn by some of the most acclaimed architects of all times. We search archives, museums and architectural drawings to uncover masterpieces that possesses a timeless expression and quality that can be passed on for generations. ARCHITECTMADE's products are designed with the precision of an architect and the vision of an artist. As a testimony of elegant simplicity and subtle craftmanship, ARCHITECTMADE provides us with the icons that have been made to stand the test of time.
We are looking very much forward to adding new pieces to our Finn Juhl family – Three new bowls we have dreamed of presenting for years.