Tinnef – café table
by Charlotte von der Lancken
A table for two and the future – Though Tinnef means rubbish in Yiddish, it's the opposite of trash. It was designed by Charlotte von der Lancken at CVDLAB as a response to humanity's use of plastic containers. The unique tabletops Multicoloured, White marbled, and Black coal, are made of plastic waste such as cosmetic bottles, yoghurt packages, old medical packages, and food containers. It's an explosion of colours, patterns, and hope for the future. The latest addition, a flexible café table for two, offers plenty of style and functionality with its modern design and specific patterns. Thanks to the unique pattern in the tabletop, the sleek metal frame, and the rectangular base, this new sibling adds a sense of sophistication and boldness to any space. Use it as a solitary or group multiple tables in a row to create a long table.
Designer: Charlotte von der Lancken
"In the move towards using fossil-free plastics, we must take care of things that already exist. I have created a new life for plastic waste in the form of a colourful table that still bears the marks of its history as a plastic bottle."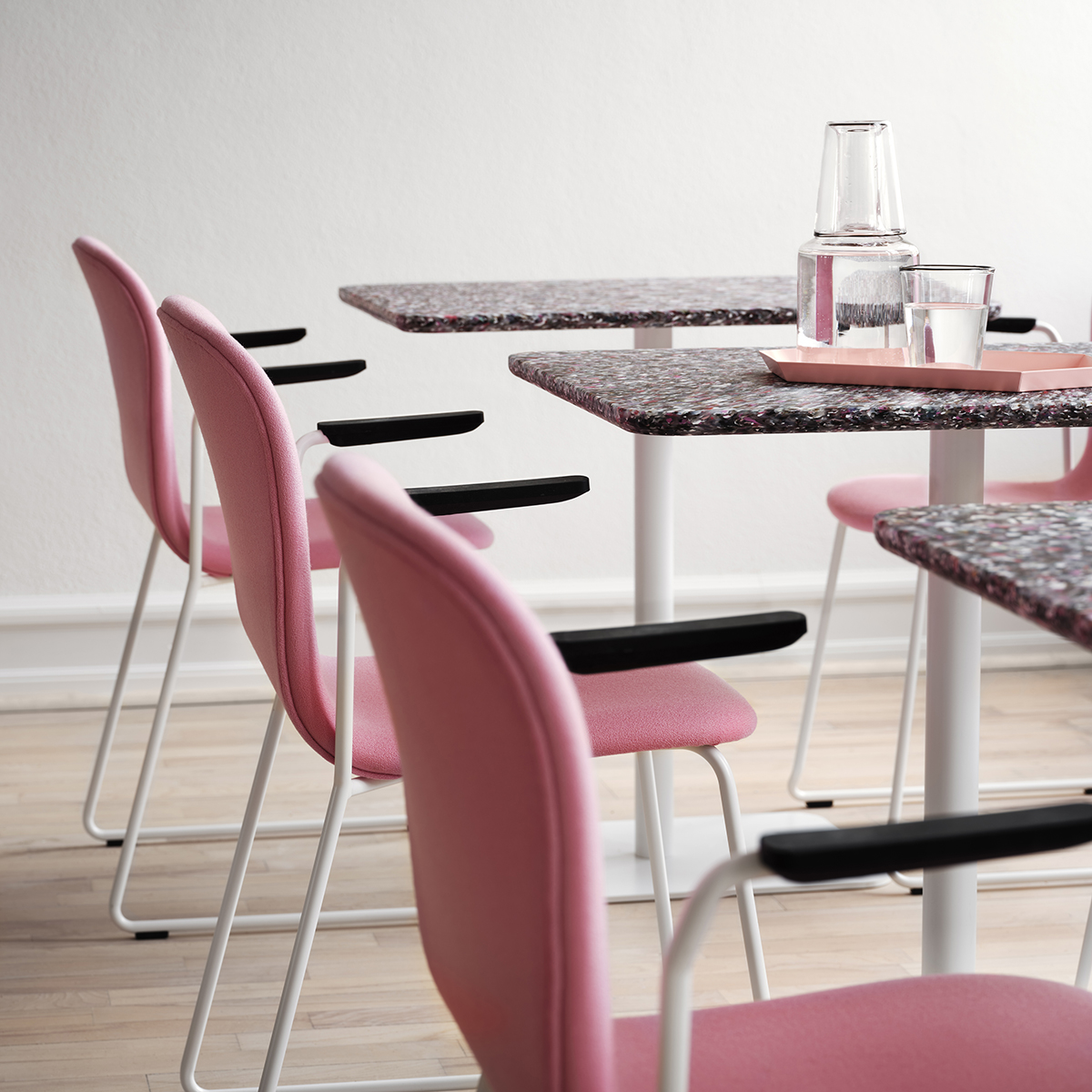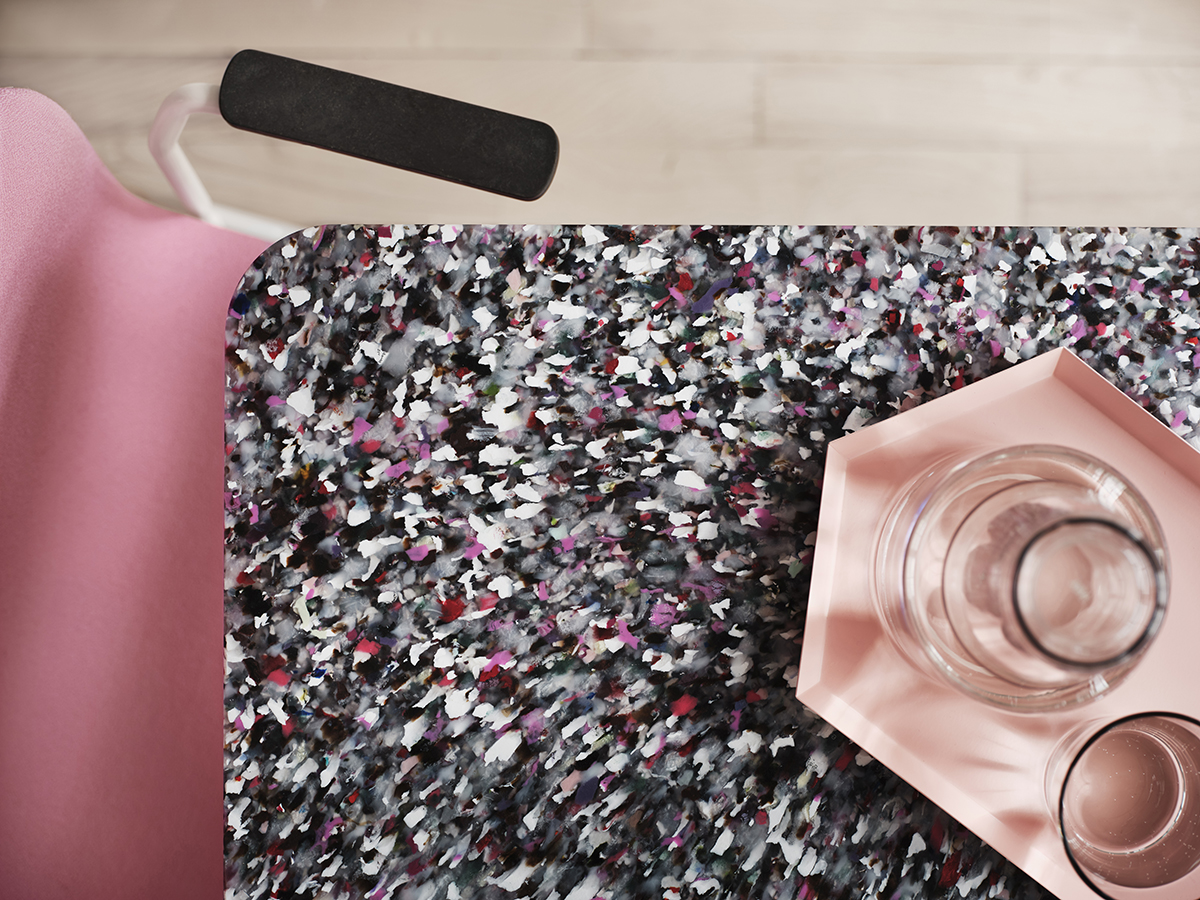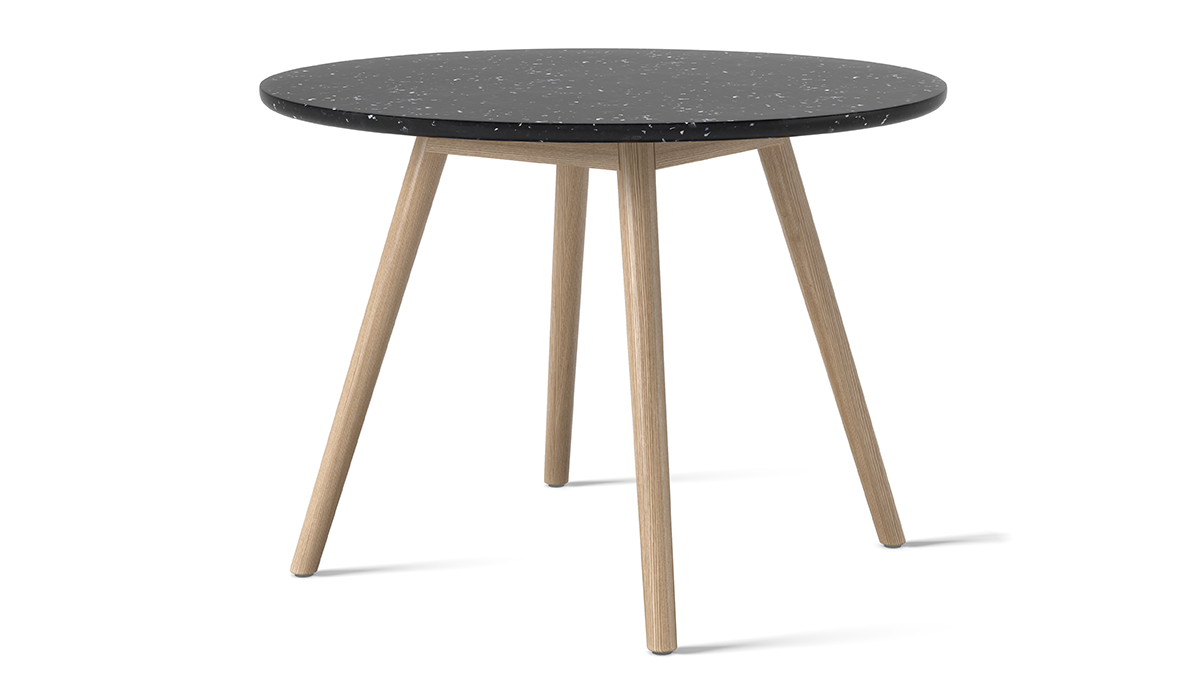 Tinnef – coffee table
From trash to table – Since Tinnef saw the light of day, it has evolved into something even more sustainable. When launched, the Multicoloured and White marbled tabletops, set a new standard using recycled plastic from cosmetic bottles and yoghurt packages. The metamorphosis is still undergoing with our latest addition, Black coal, a distinct black coloured tabletop, interspersed with small islands of bright dots. It's made of recycled plastic from old medical equipment such as packages and food containers. Each Tinnef table with a plastic tabletop is one of a kind. The pattern is always unique. We've also added a large new coffee table to the range in two different heights. With Black coal, Charlotte von der Lancken has created a new life for plastic waste through colourful explosions, reminding us of the fragility of our planet.
More news from Skandiform:

Lola Designer: Margot Barolo The Lola chair, designed by Margot Barolo, has once again been …