Primo lounge
by Stefan Borselius
With the same careful focus on detail as the other chairs and tables in the Primo family, this upholstered easy chair is a link between its predecessors with added comfort. Primo Lounge is equally attractive from all angles. Making a handsome statement, its high backrest will naturally draw the eye. And of course the aluminium frame is recycled.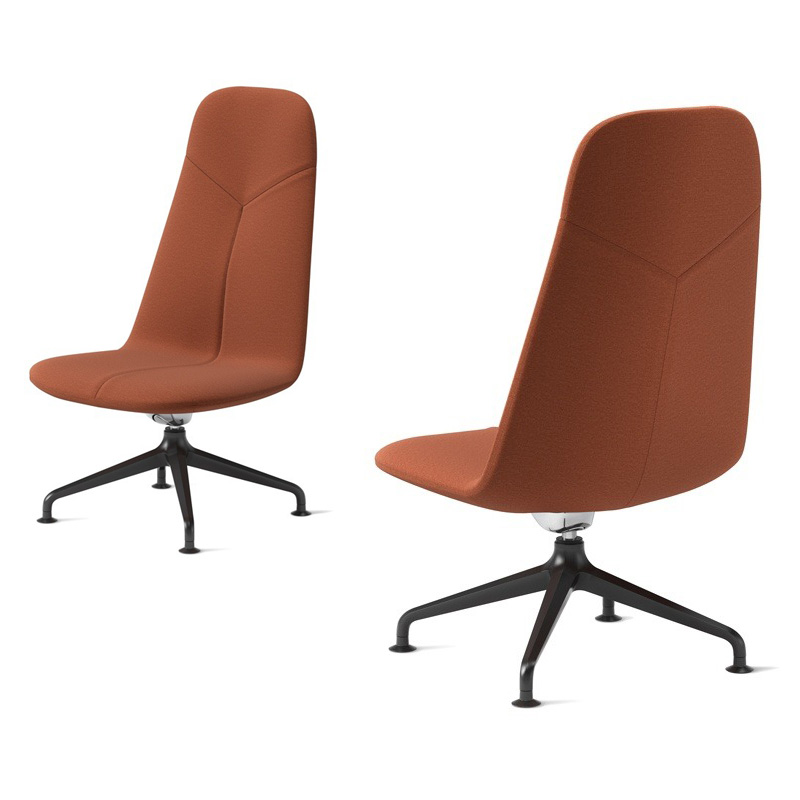 Stefan Borselius
Stefan Borselius was born in Malmö in 1974 and lives in Skåne, Sweden's southernmost province. He studied cabinet-making at the Steneby School, where he completed his "masterpiece" – the traditional journeyman's test.

He then went on to take a Bachelor's degree in furniture design at the Carl Malmsten School, followed by further studies in interior architecture at the University College of Arts, Crafts and Design in Stockholm. For Stefan, this was a natural career path to choose; both his grandfather and his great-grandfather were cabinet-makers and have been a huge source of inspiration for his work. After graduating, Stefan opened his own design studio in Stockholm.
Stefan's ambition is to create designs that provide new solutions to old problems and to develop new products that are adapted to the times we live in and the lives we lead. He sketches his ideas by hand and with the aid of CAD programs and builds his own prototypes in the traditional, time-honoured way. The end result is products that have evolved gradually through a process of careful thought and meticulous precision. Stefan's interest in new materials and new techniques, together with his knowledge of both traditional craftsmanship and modern industrial processes, is a constant source of unique and innovative products. Over the years Stefan has received a large number of prestigious awards for his work. Some of his designs are represented in the collections of the Swedish National Museum in Stockholm.
"The people in the Skandiform team are knowledgeable and know what they want. That means that ideas can be realised and optimised to ensure products of a long and successful life. Spino is my first collaboration with Skandiform – but I'm sure it won't be the last." /Stefan Borselius
More news from Skandiform:

Hedge – plant divider design by Kauppi & Kauppi A balanced force of nature 
Much …