When the autumn darkness creeps closer, it feels good to produce candlesticks and light candles.

This year you can complement your collection of Jonas Lindvall's beautiful candlesticks, with a higher floor variant, Pater XL.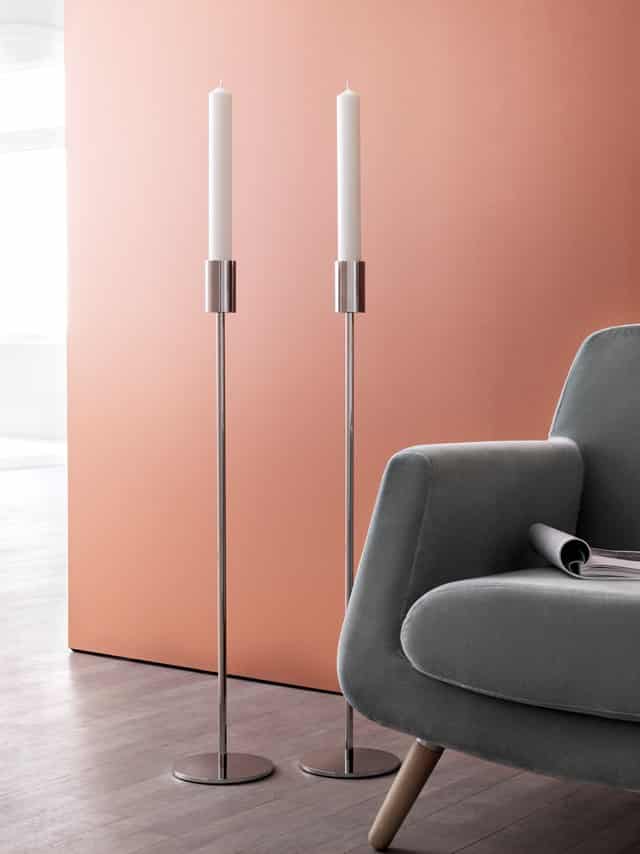 Pater XL is a high polished stainless steel candlestick that comes with candles. Then Pater XL also has a lower model called Pater and Noster.
Pater was originally designed to be used for the lighting of a temporary exhibition in Skandiform's old showroom in the Old Town of Stockholm.
The name of the candlestick comes from Heidenstamfyren PaterNoster in southern Bohuslän. A guy who lighted the life of the seafarers since 1868.
Noster height 36 cm
Pater height 55 cm
Pater XL 90 cm


Box 36. SE-288 21 Vinslöv
Tel +46 44 855 50. Fax +46 44 855 55
info@skandiform.se
Spara
Spara
Spara
Spara
Spara
Spara
Spara
Spara