Bar stool. Frame of oak or ash. Optional stained finish.
Also available with a seat height of 76 cm.
Designer: Thomas Pedersen
"This new bar stool is the natural next stage in the evolution of the Deli series. There are clear visual references to the original Deli design in the form of the upholstered seat and the organic lines. With its perfect synthesis of comfort and character, Deli bar stool is the ideal companion for a high table in almost every setting."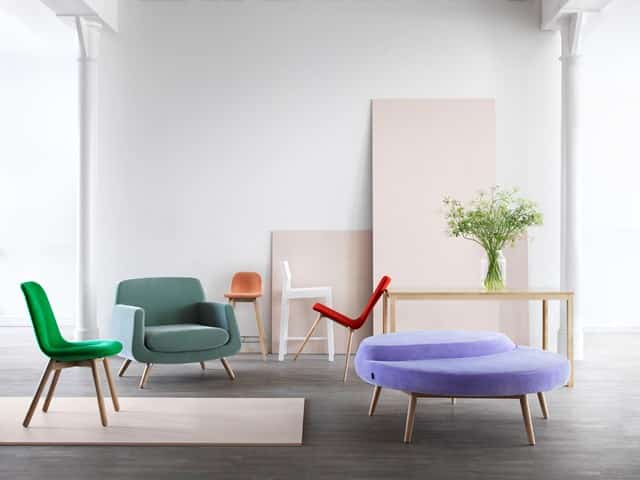 Some of our most popular chairs just got new legs, in beautiful wood.
It's a small change that makes a big difference, in an all natural way.
We would also like to present our new models on the same wooden theme.
Welcome to take a closer look at products that offers a place to rest – for both eyes, body and mind.


Box 36. SE-288 21 Vinslöv
Tel +46 44 855 50. Fax +46 44 855 55
info@skandiform.se
Spara
Spara
Spara
Spara
Spara
Spara
Spara
Spara
Spara