Fendo
Armchair. Frame in oak or white pigmented ash. Stained as option.
Comfort in a small space. Neatness in a solid chair. Soft lines with an indulgent gap in the back. The ability to fit into any environment, thanks to its different materials and colours.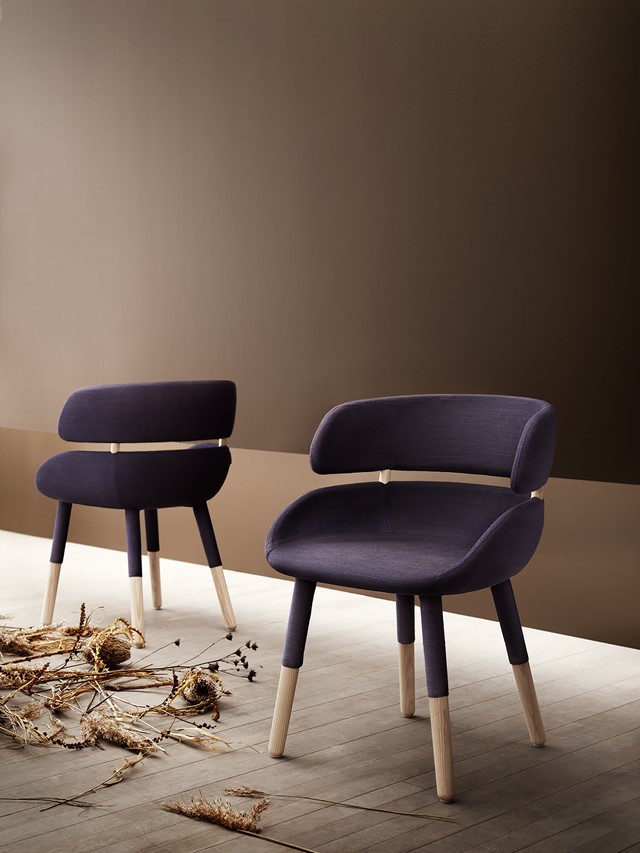 There's space for everything in the multifunctional Fendo armchair, which can now be even more varied with the addition of a solid wood frame to the existing choice of frames. A new classic feature for an armchair that loves variety, quite simply.

Designer: Stefan Borselius
"A cosy wraparound chair with the comfort of a mini armchair makes Fendo versatile in many different settings. It can be used as a single armchair or with many other chairs around a table where you want to sit comfortably for a long time. With the help of different leg options in a variety of materials offering various functions and looks, I want every chair to find its rightful place. I have now added the new option of legs in solid wood to bring out the chair's soft lines and give it a more classic look."