Holocene No. 7  Ingegerd Råman
Ever faithful to her habit of keeping a flower at her bedside, Råman explored different interpretations of the same concept between 1968 and 1995  a slim single-flower glass vase, with a clever reversable insert transforming it into a candleholder. All these years later, Holocene No. 7 revisits this concept, adding a polished steel base that echoes and amplifies the reflective qualities of the glass body.
Behind Holocene No. 7's apparent simplicity lies a meticulous attention to lines, proportions and space. Its almost imperceptibly tapered body grants it a grace that is more sensed than noticed; meanwhile, the base's hidden extra layer creates an illusion of floating, an overall lightness that adds poetic qualities to any flower, candle or tea light on display.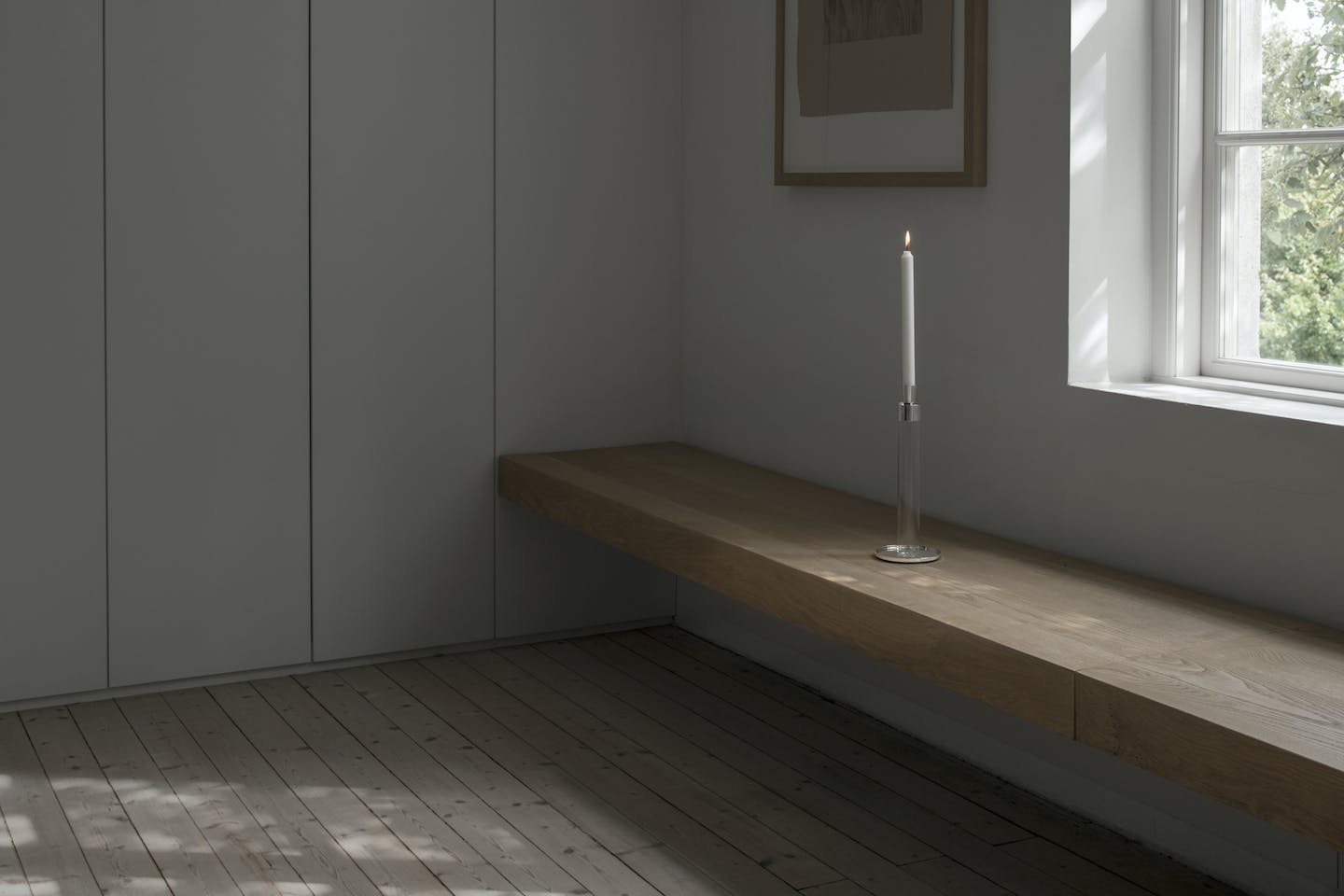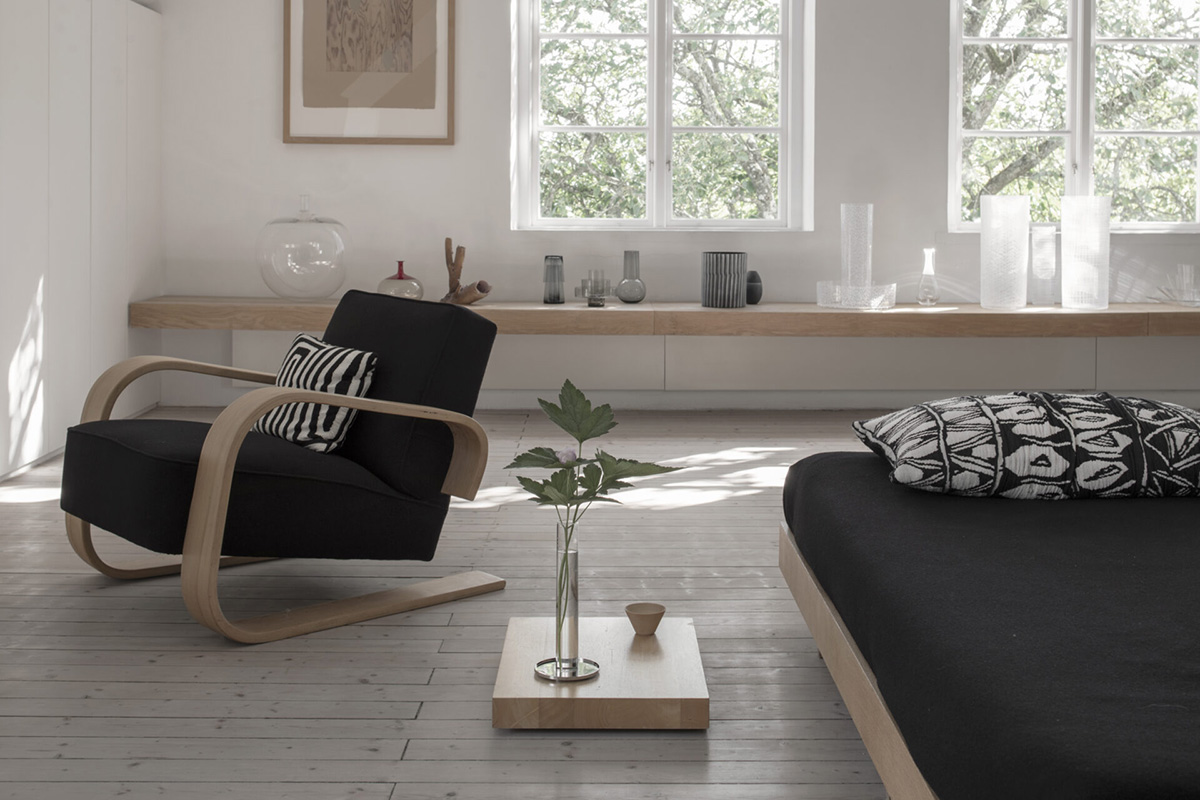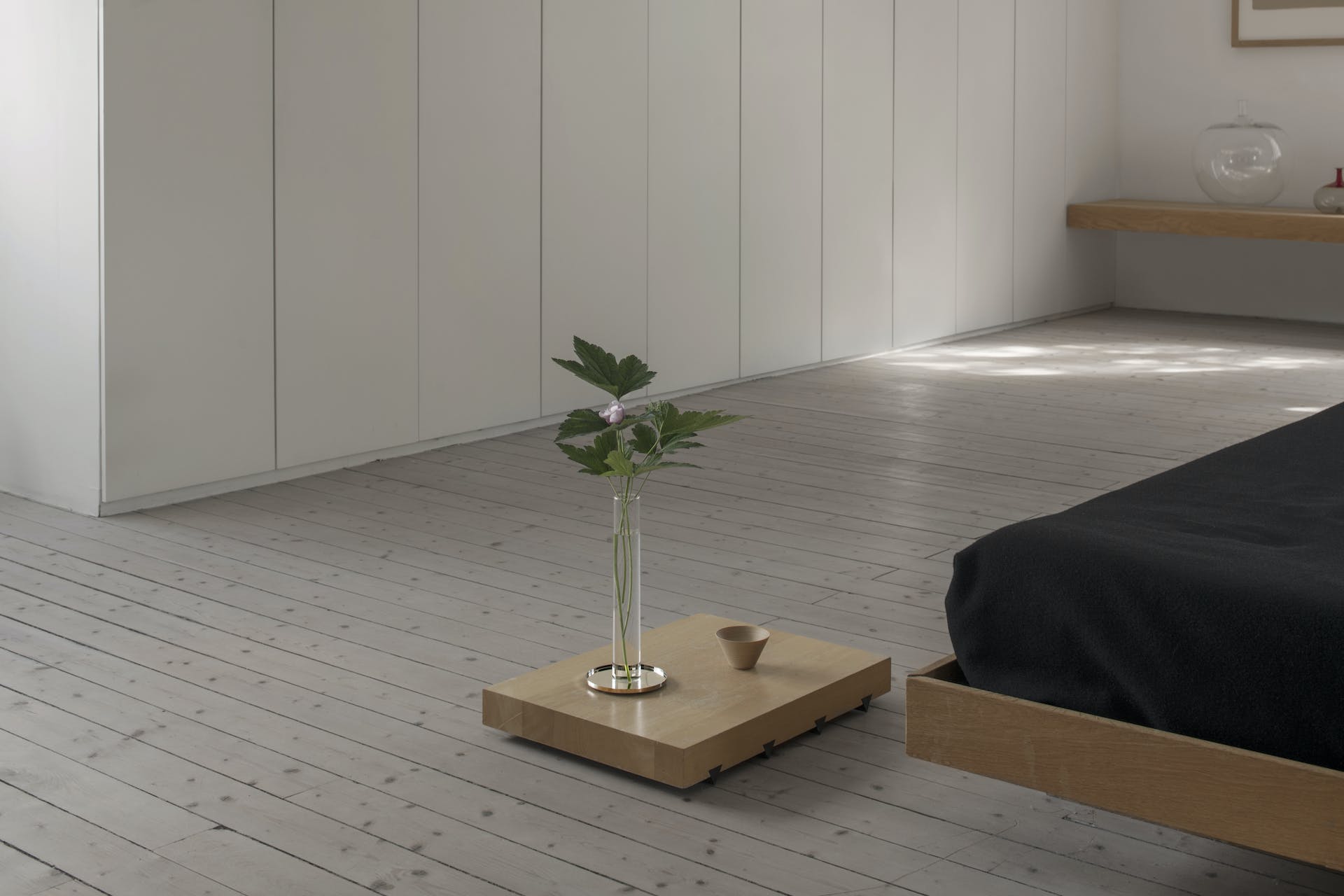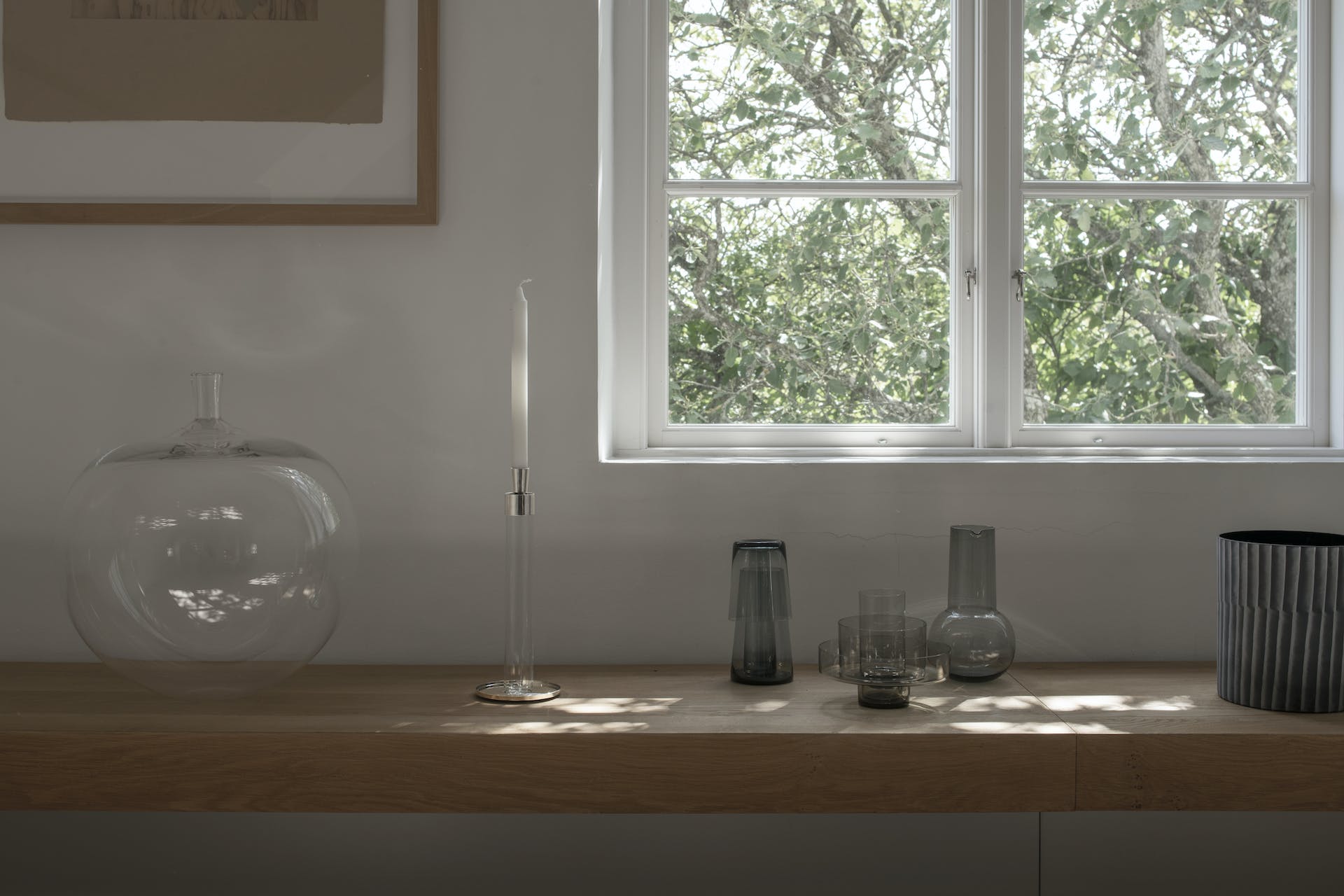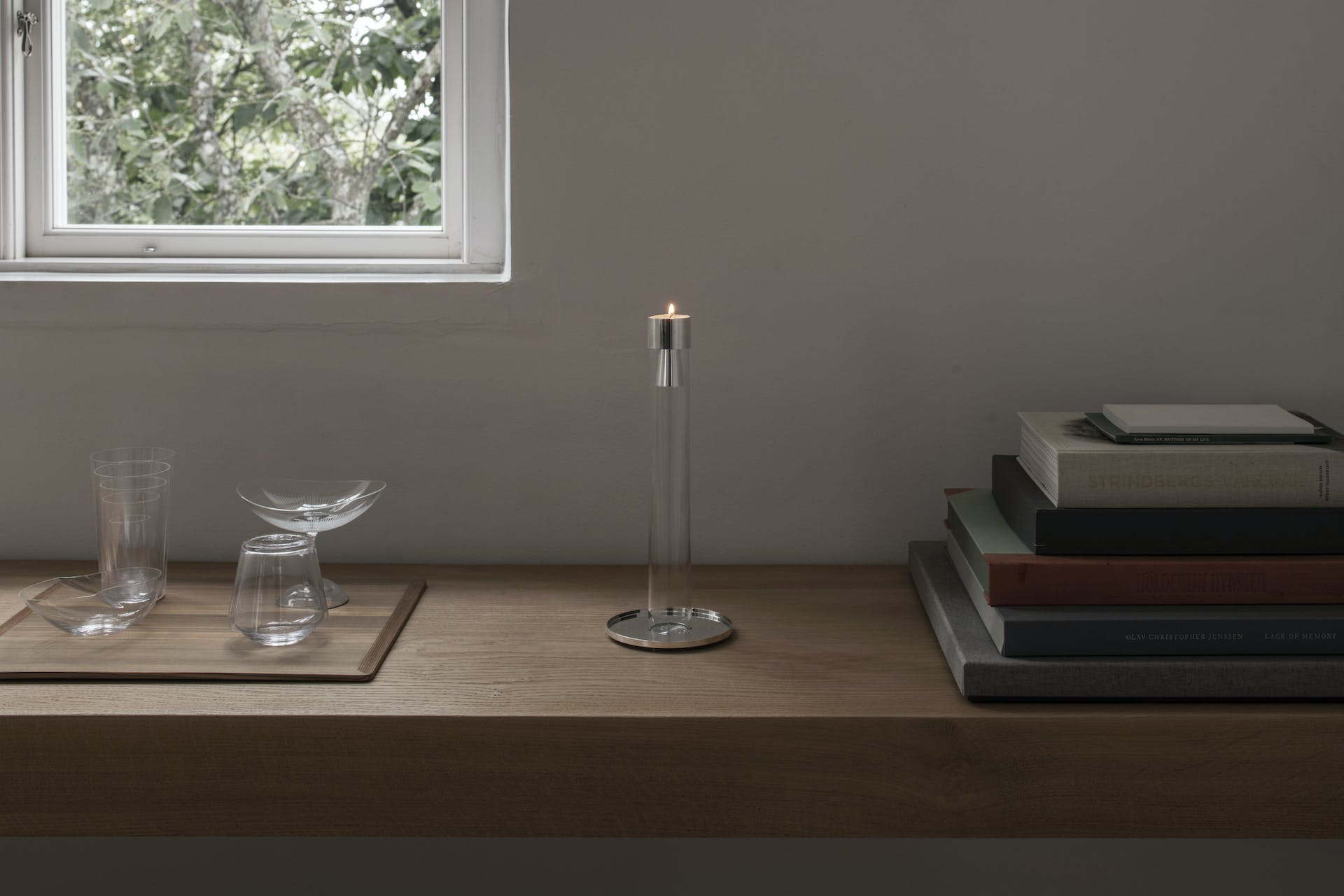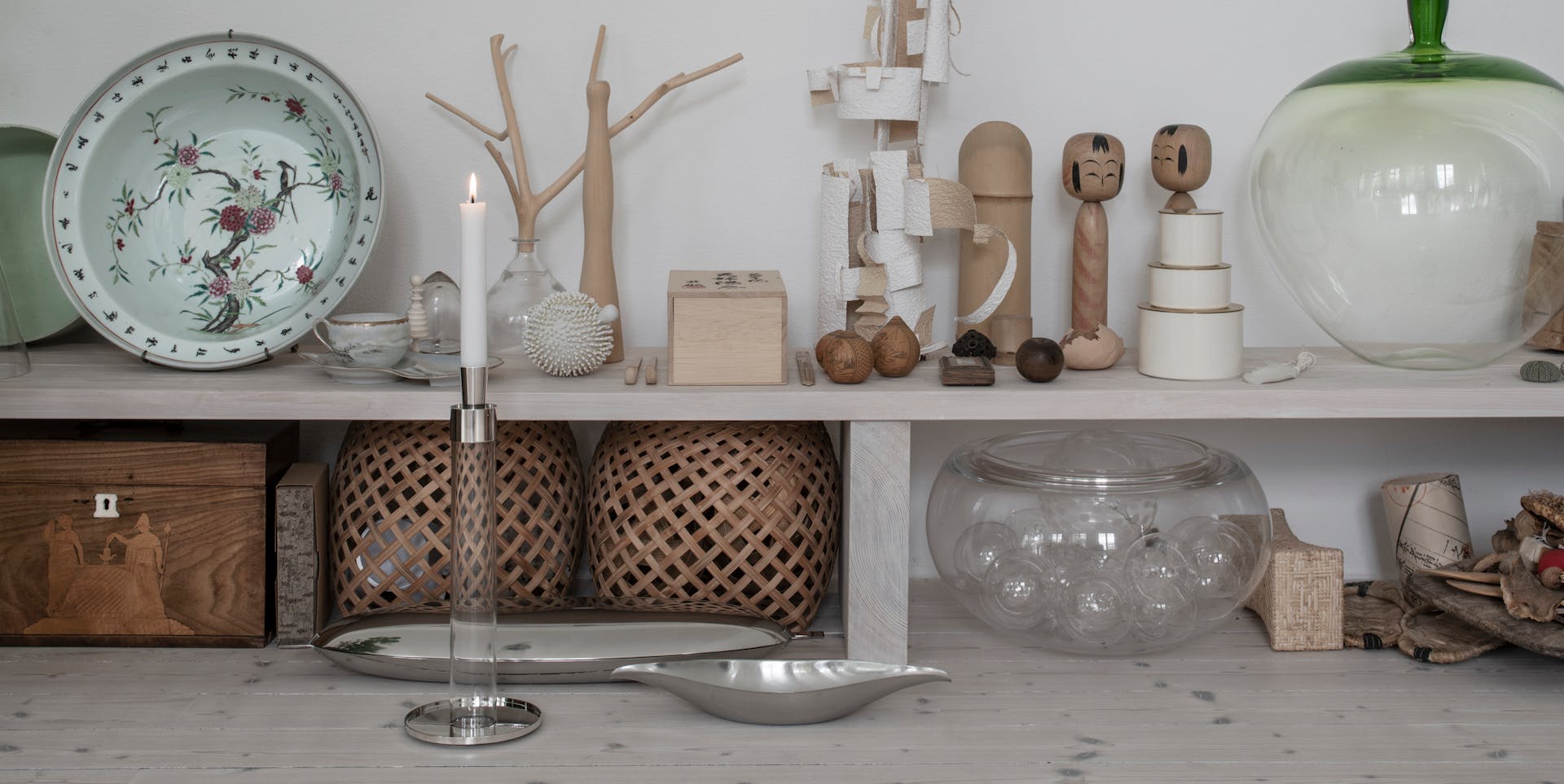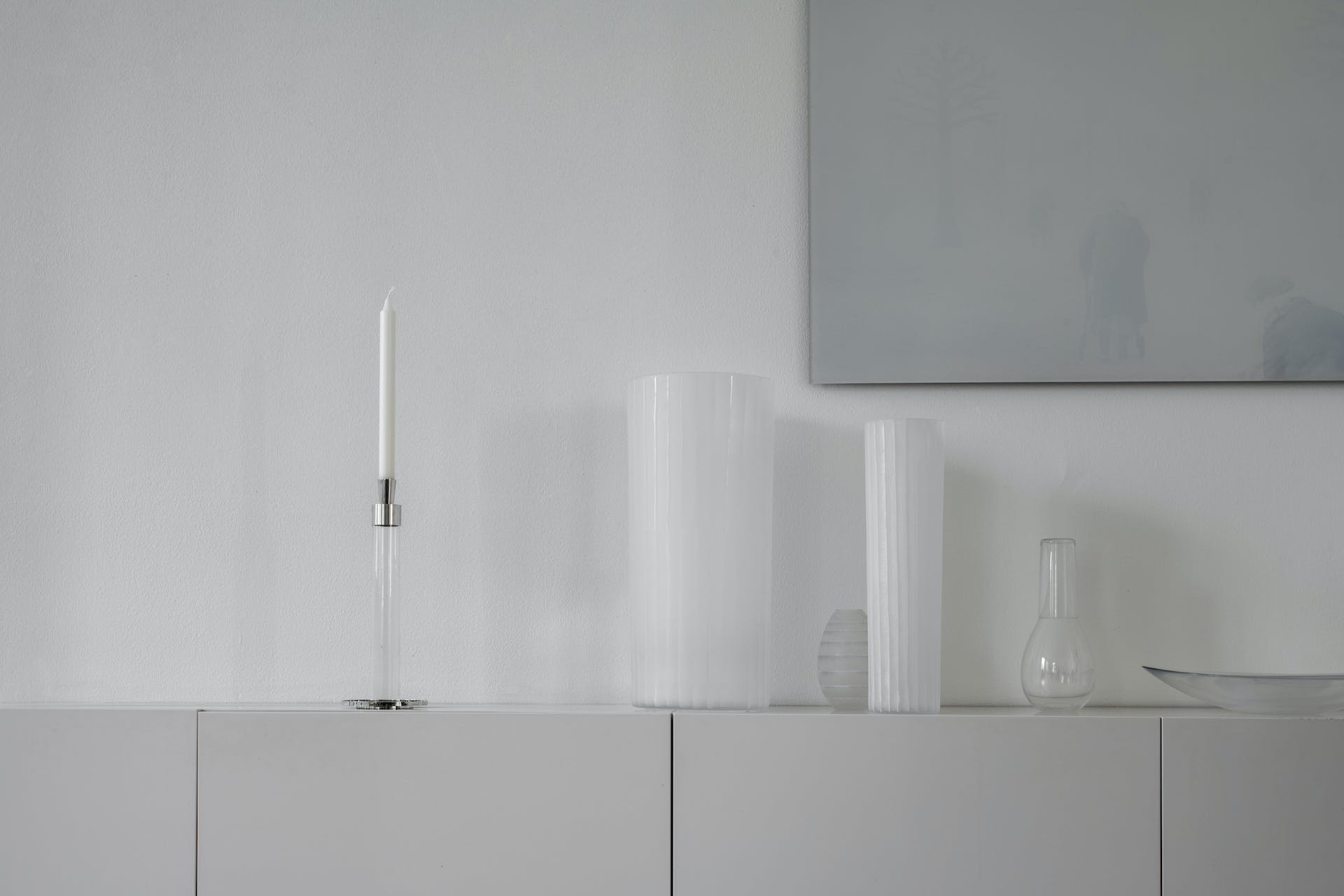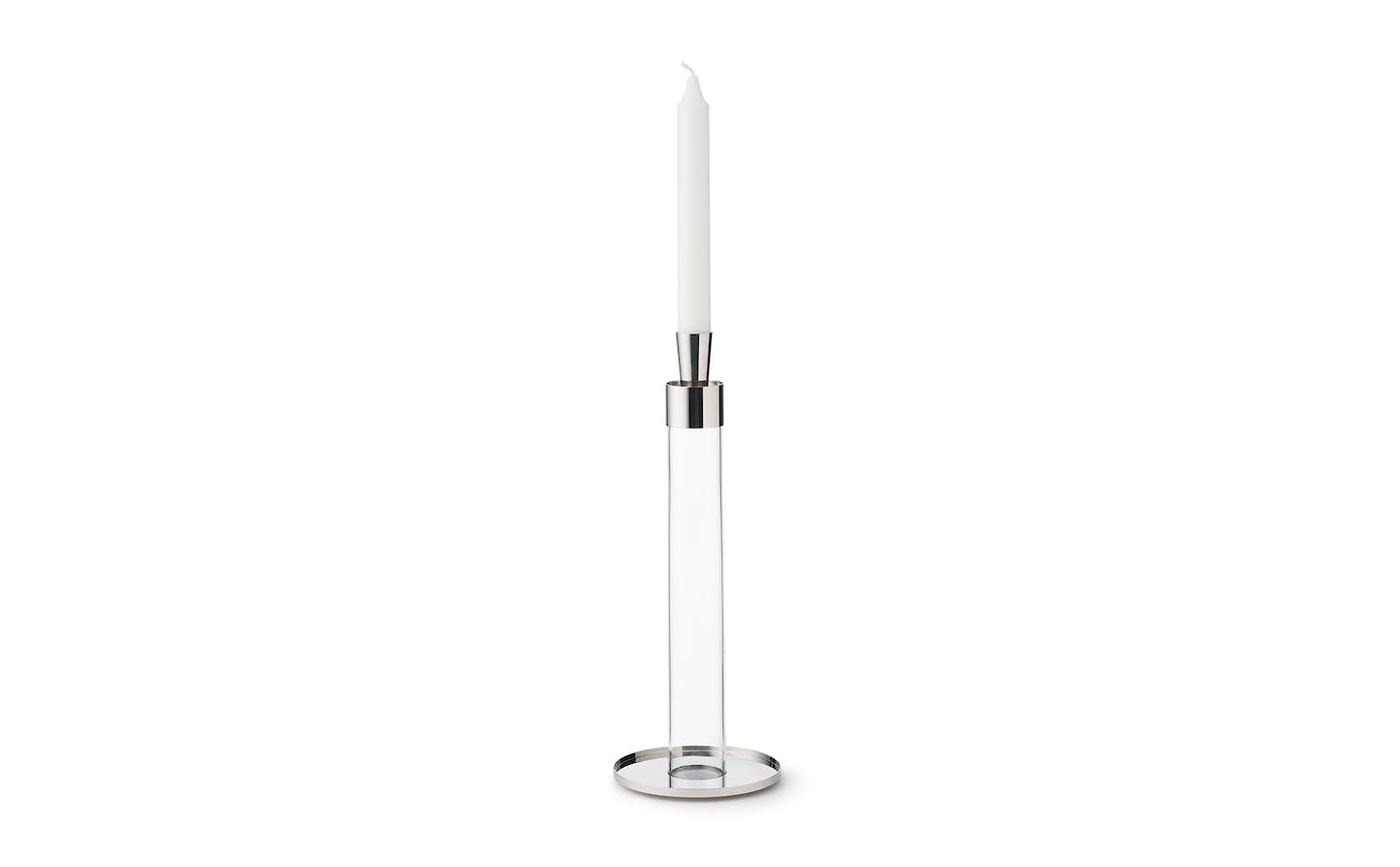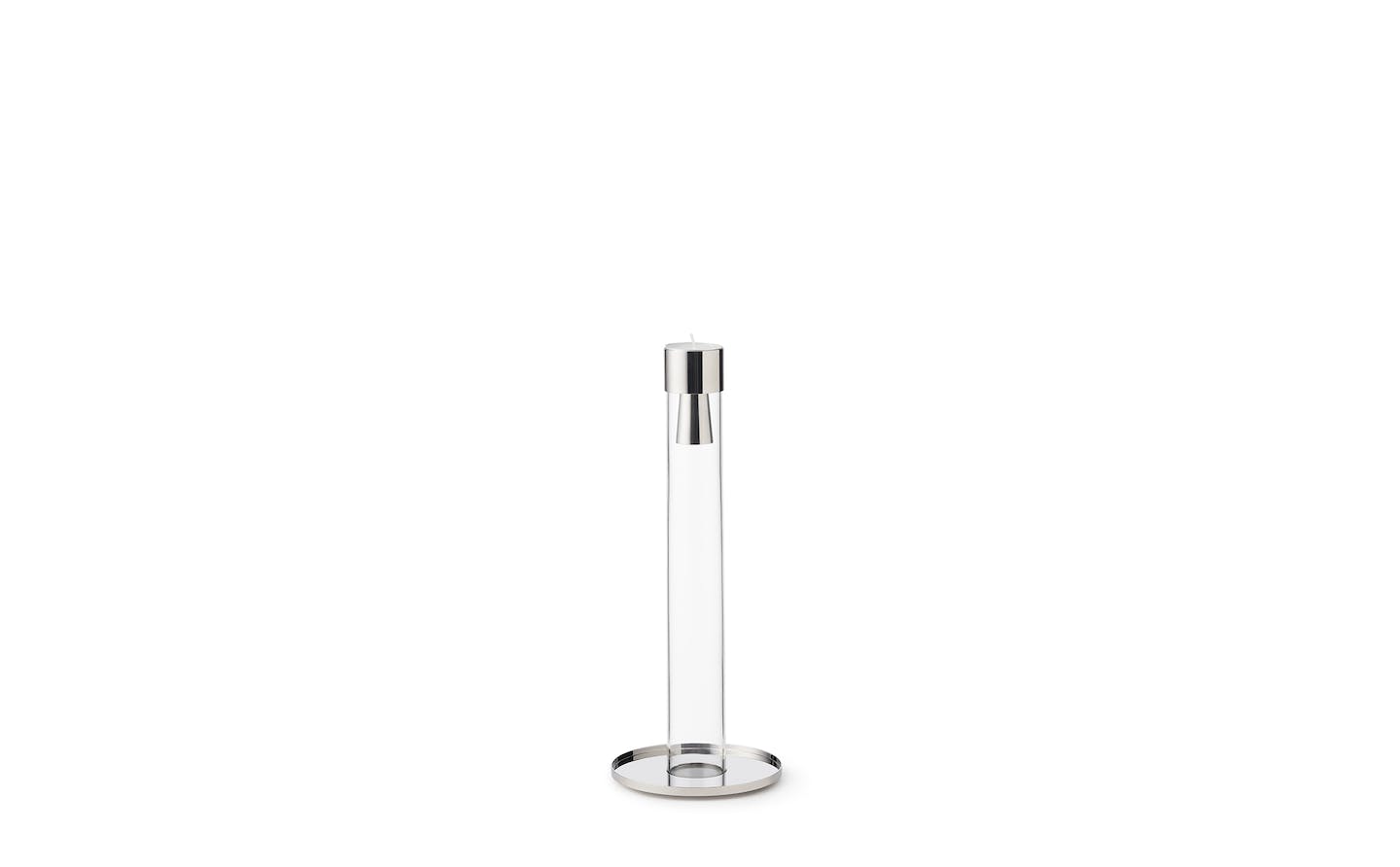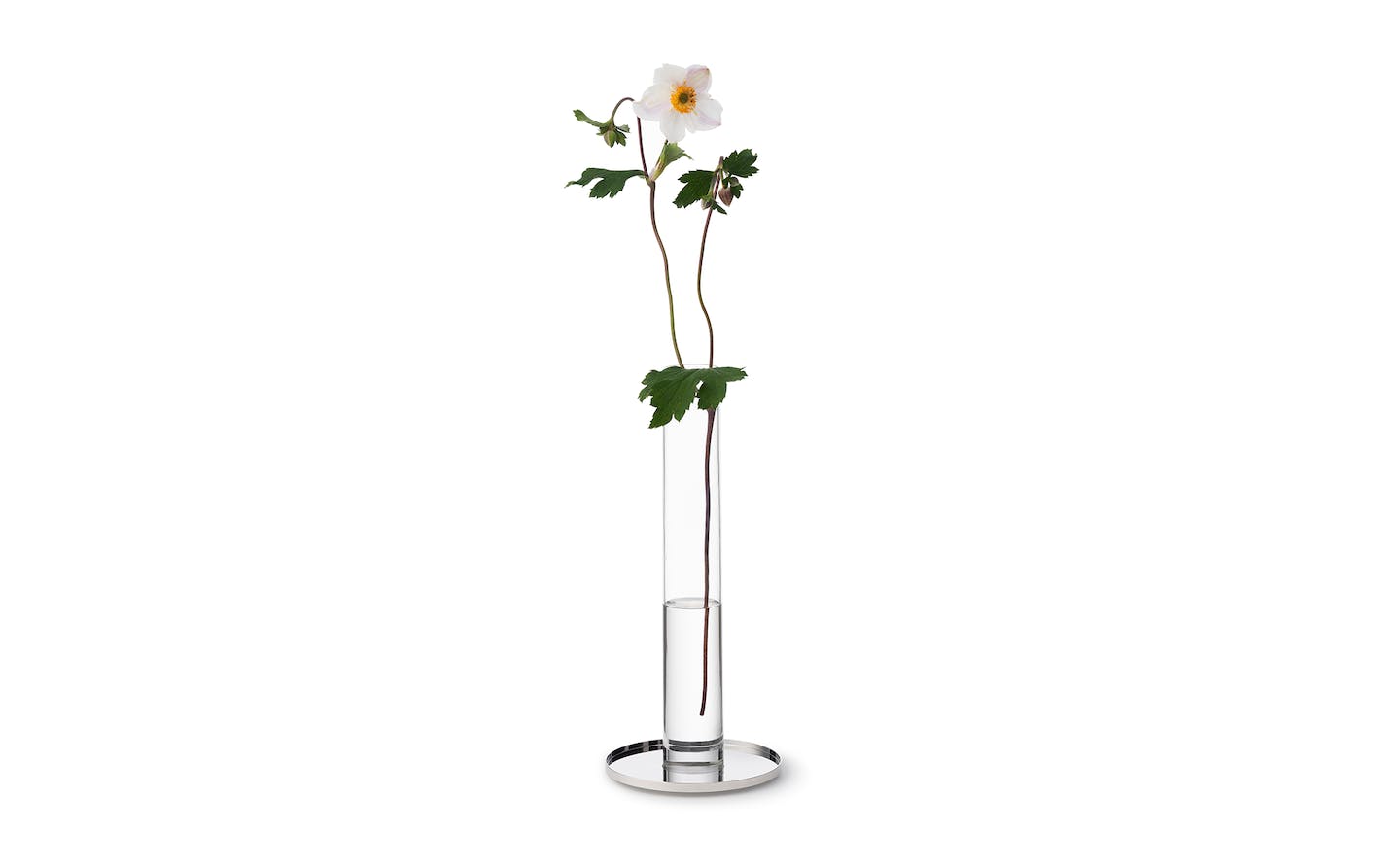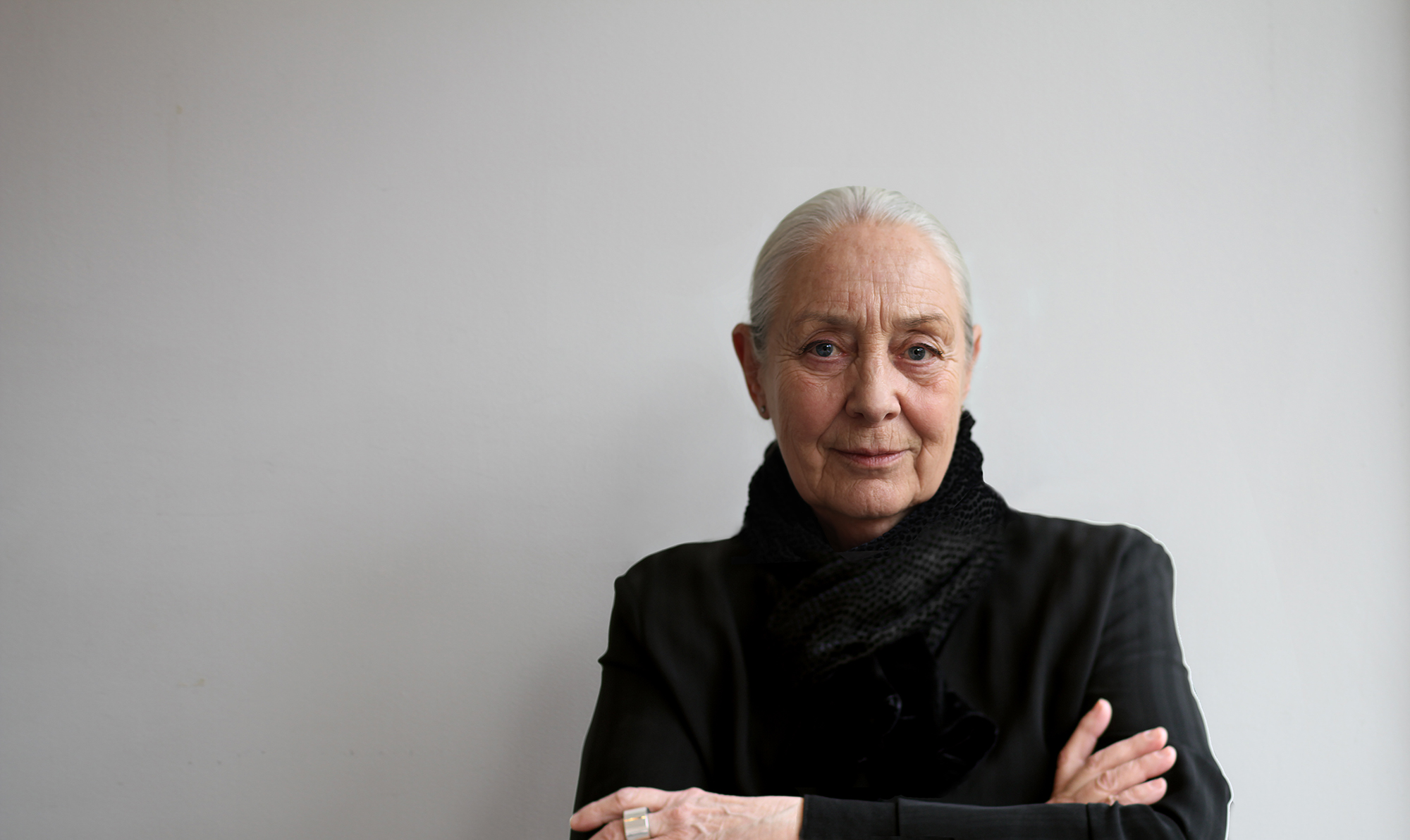 Born in Stockholm, Ingegerd Råman was trained under Carl Malmsten and later at the University College of Arts, Crafts and Design in Stockholm. In Faenza, Italy, she studied ceramic chemistry. Ingegerd Råman has a successful career as a glass designer, initially at the Johansfors and later Orrefors where she became one of the most influential designers. Ingegerd Råman has been awarded the title of Professor by the Swedish government, and the Prince Eugen Medal by HM The King Carl XVI Gustaf. She has also received the Excellent Swedish Design award on several occasions. Moreover, she has worked with the architect Gert Wingårdh on projects such as the Swedish Embassy in Washington and the Aula Medica building at the Karolinska Institute outside Stockholm. Today, she is one of Sweden's most beloved and most highly respected designers.
More design from Ingegerd Råman:

"Sound Of Silence" is designed by Ingegerd Råman, an acoustic wall panel with its own …