Ingegerd Råman is one of Swedish design's leading figures with timelessness, elegance and simplicity at the core of her work. Low-key but thoughtful, she creates items for daily use that revolve around the food, the drink and the set table. Ingegerd has received a number of awards during her career and in 1995 she was awarded a professorship by the Swedish government. Since 1999, Ingegerd has collaborated with Orrefors and designed a timeless and personal library of products.
"For me, glass is poetic. It has a sensual power and beauty."
In spring 2021, Orrefors presents new products by Ingegerd who, with her functional, subtracted and timelessly elegant design, delivers glass poetry without compromise. The series Cut in Number, Pond and Lumiere will be launched on 22 February, exclusively at Svenskt Tenn in stores and at www.svenskttenn.se.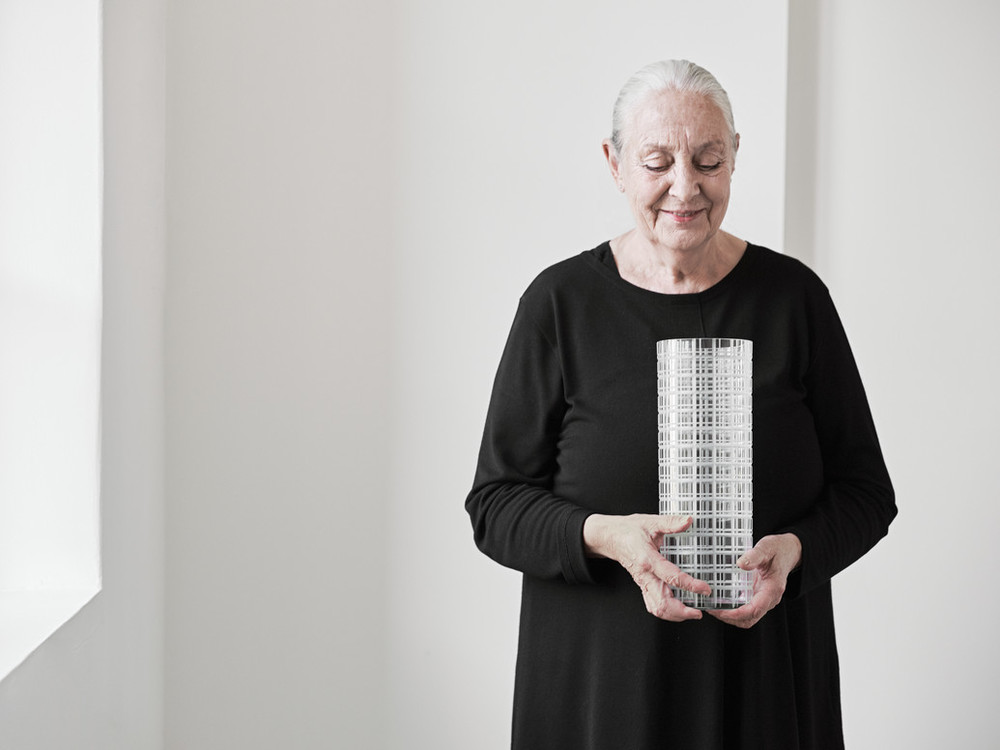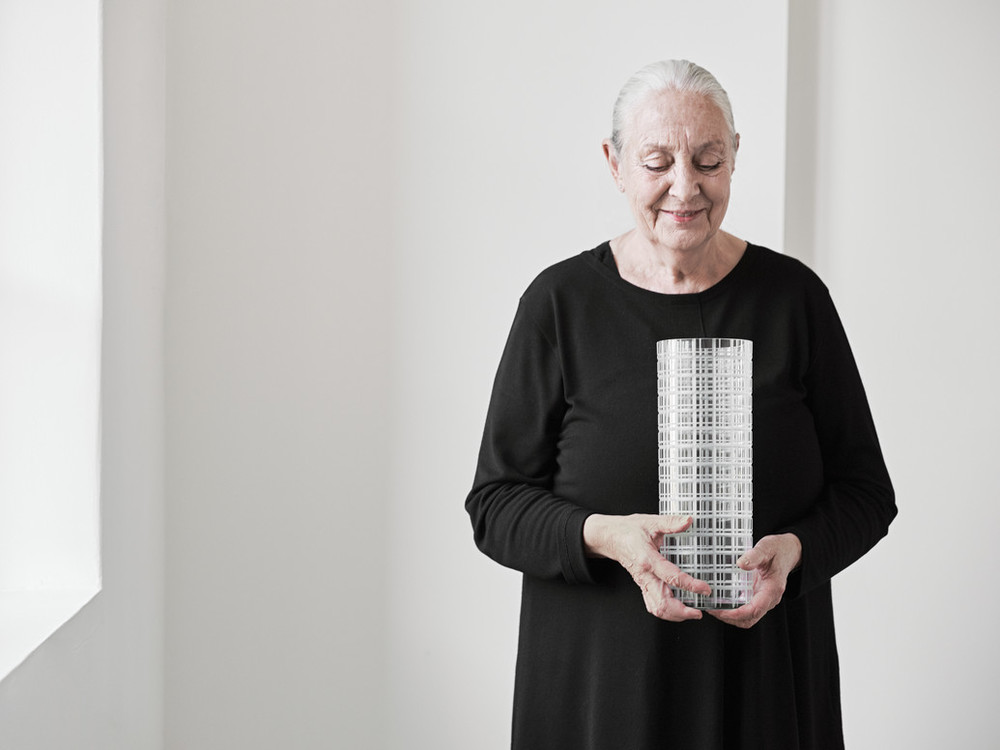 CUT IN NUMBER
The Cut in Number series consists of three cylinders. The reserved shapes are elegantly combined with cut decor in different patterns. Simple and timeless, but with the brilliance and care typical of Råman's aesthetic.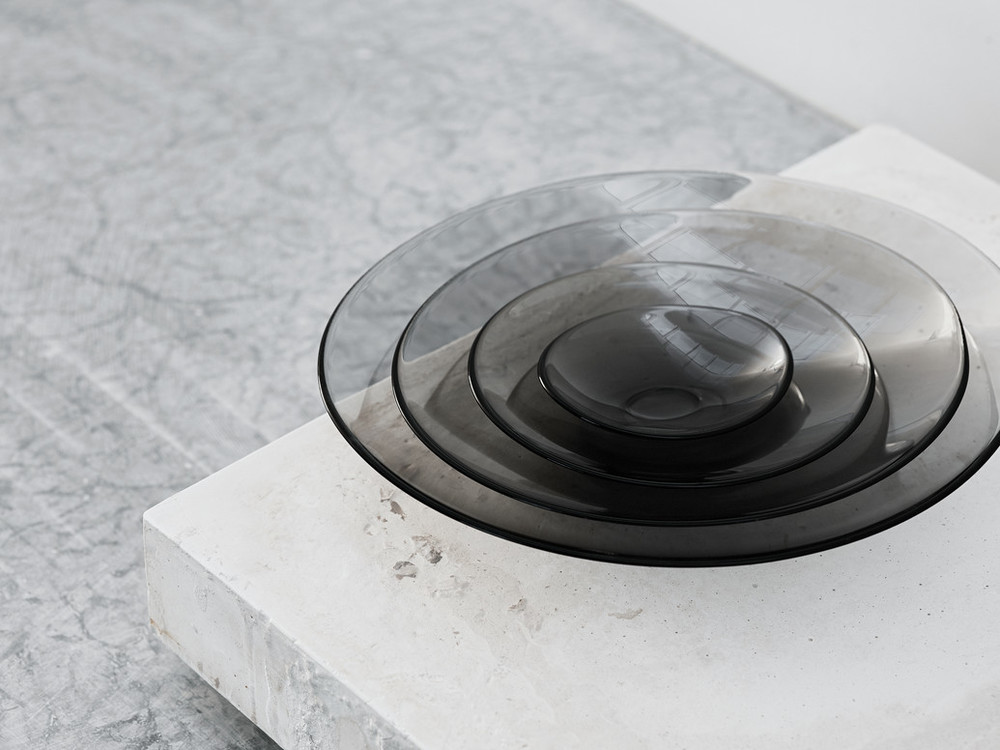 POND
Pond is named after the pond in Orrefors, outside of Ingegerd Råman's former studio. With a soft oval shape, Ingegerd Råman compares the dishes in different sizes to rings emerging on the water from a cast pebble. The simple shape and spare palette in gray give the dishes an understated certitude. The design is timeless and combines beauty with function in a perfect balance.

LUMIERE
With her restrained style, Ingegerd Råman has given the Lumiere candlestick a contemporary, minimalist look. The cylindrical glass rod is combined with a large base and a glossy, silver metal candle holder.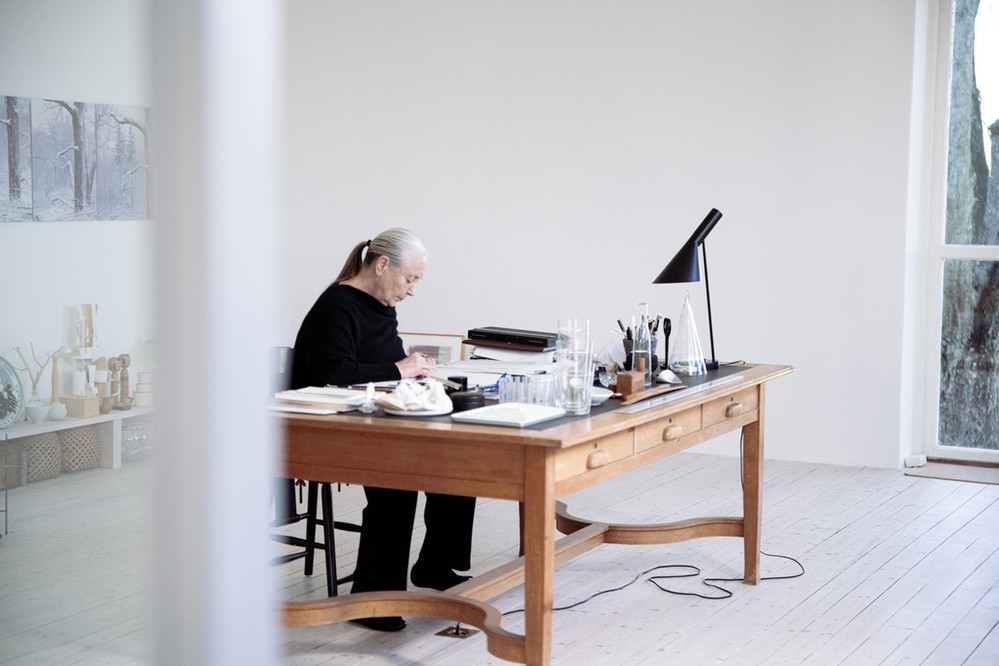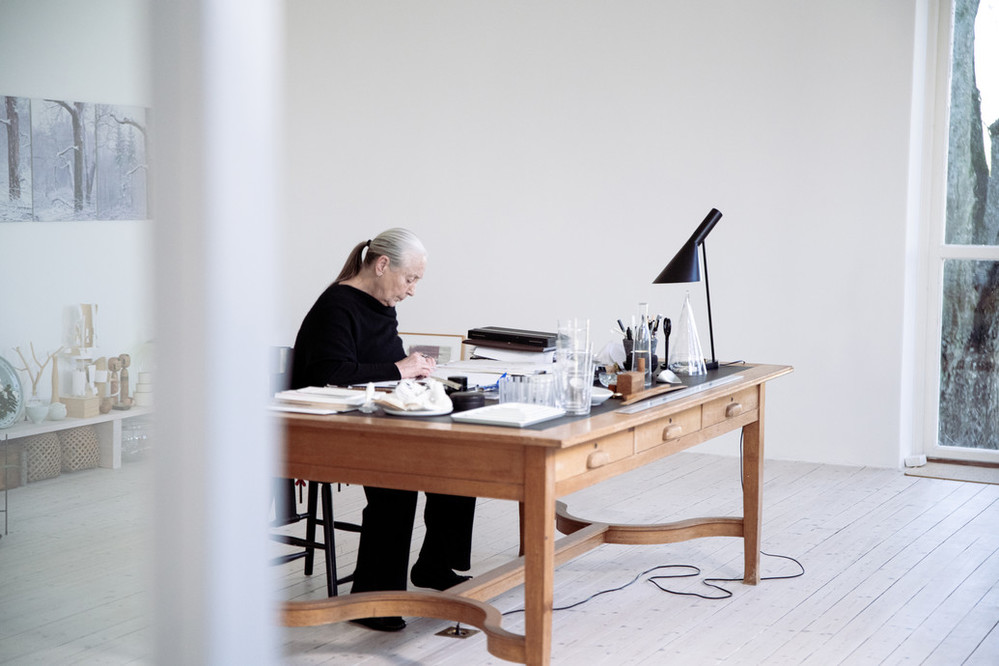 "Clarity creayes calm. That is why I work to reduce and subtract. What remains is precise and untouched."