KLOSS is a new modular recycling furniture system designed by Kauppi & Kauppi in close collaboration with TreCe – one of the leading Nordic suppliers of storage and recycling furniture. KLOSS is a system of modular waste bins designed to be grouped and regrouped in endless creative combinations.
"The design is inspired by wooden building blocks, one of the first things we play with as kids. Our design vision is that KLOSS will function the same way – as creative play blocks for interior designers and architects! A recycling furniture designed to be accessible and practical in all imaginable interiors and situations, contributing and encouraging a good recycling culture."
– Kauppi & Kauppi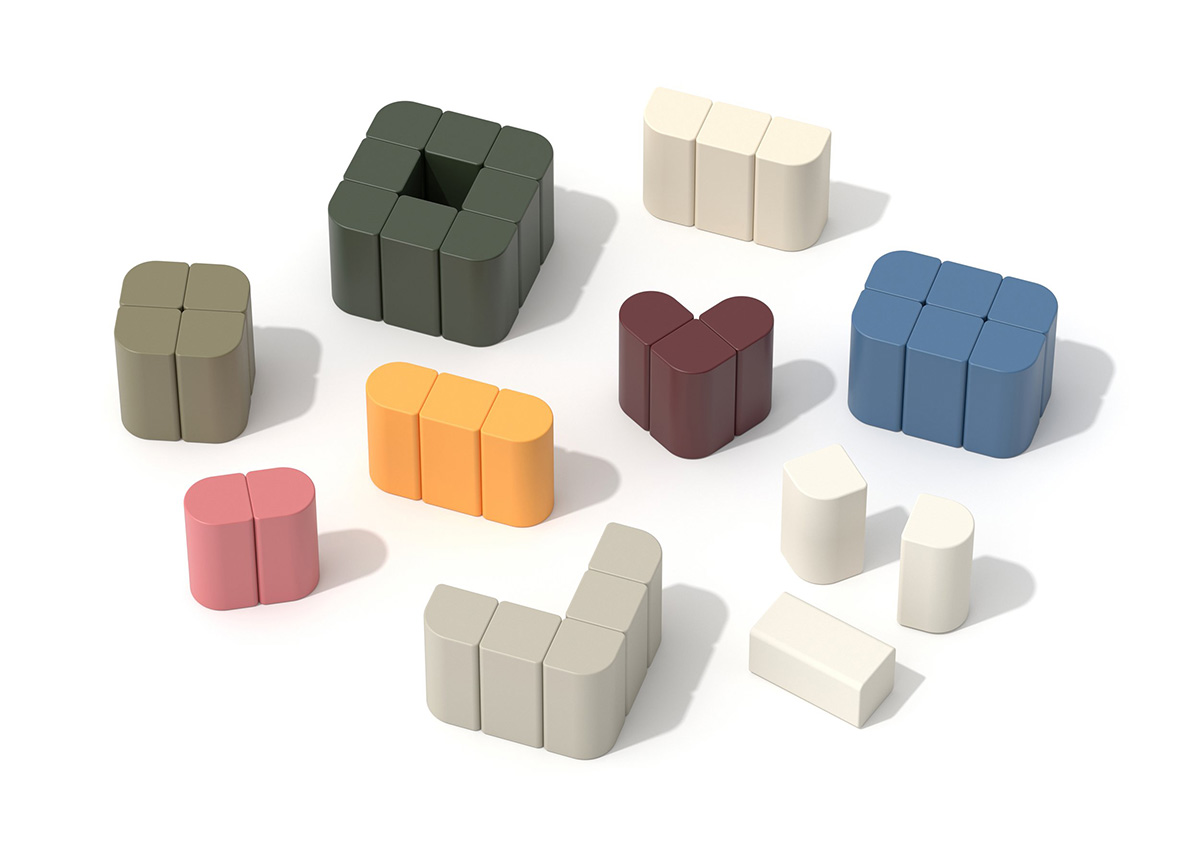 KLOSS design concept includes three steel modules with different shapes and visual properties to be used singly or in various groups and creative formations. All modules are prepared to be elevated on adjustable legs or on wheels, and to be equipped with a range of different open tops and a soft-closing lid. Every unit has an integrated bag holder and can be complemented with a separate inner container, to prevent leakage and to help reduce the use of bags. All connected modules can easily be disassembled, and regrouped into completely new formations – at any time!
KLOSS has the ability to blend in or characterize a space depending on the choice of color and accessories. The systems modularity makes it possible to build almost any formation and to change the constellation over time to continuously follow actual needs. KLOSS can be unlimited repeated, flow along walls, follow inner- and outer corners and even embrace pillars. The modules can also be grouped in small or large freestanding recycling islands. If a recycling solution needs to be mobile, the KLOSS units can easily be mounted on wheels.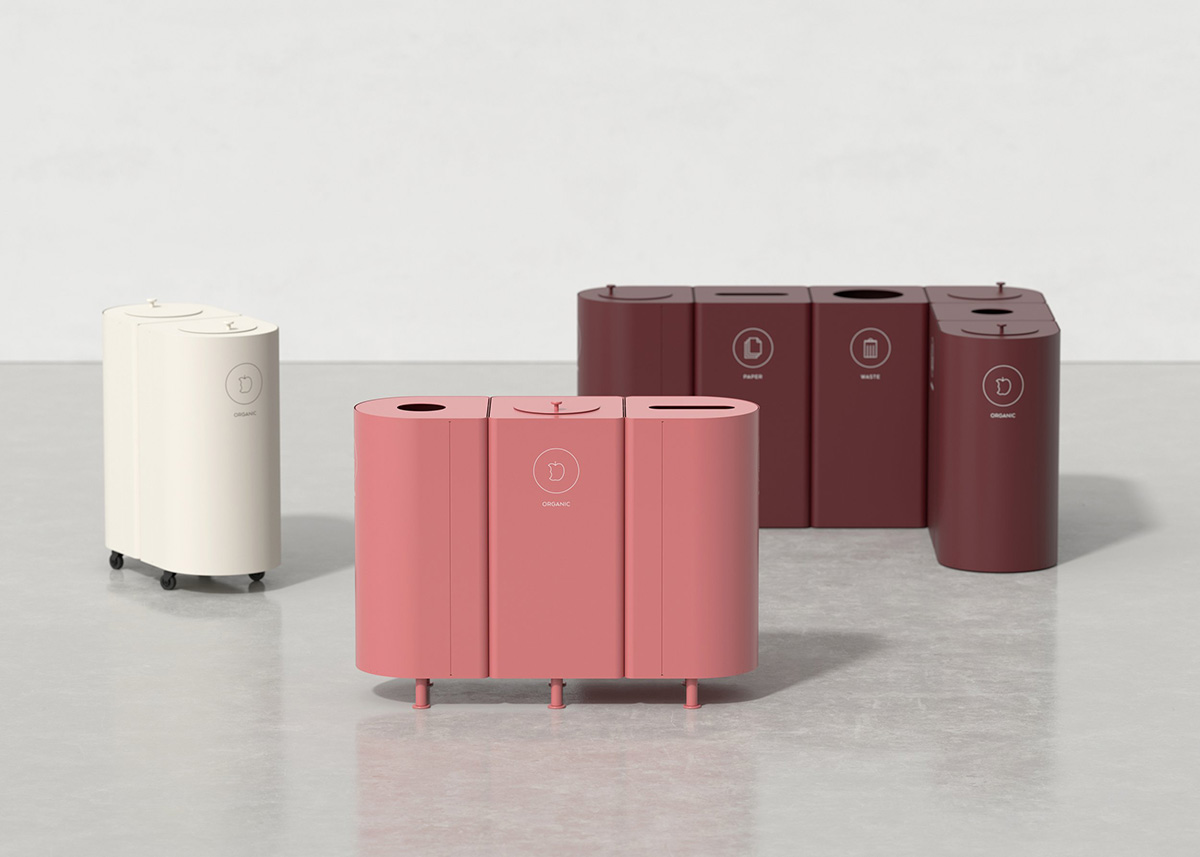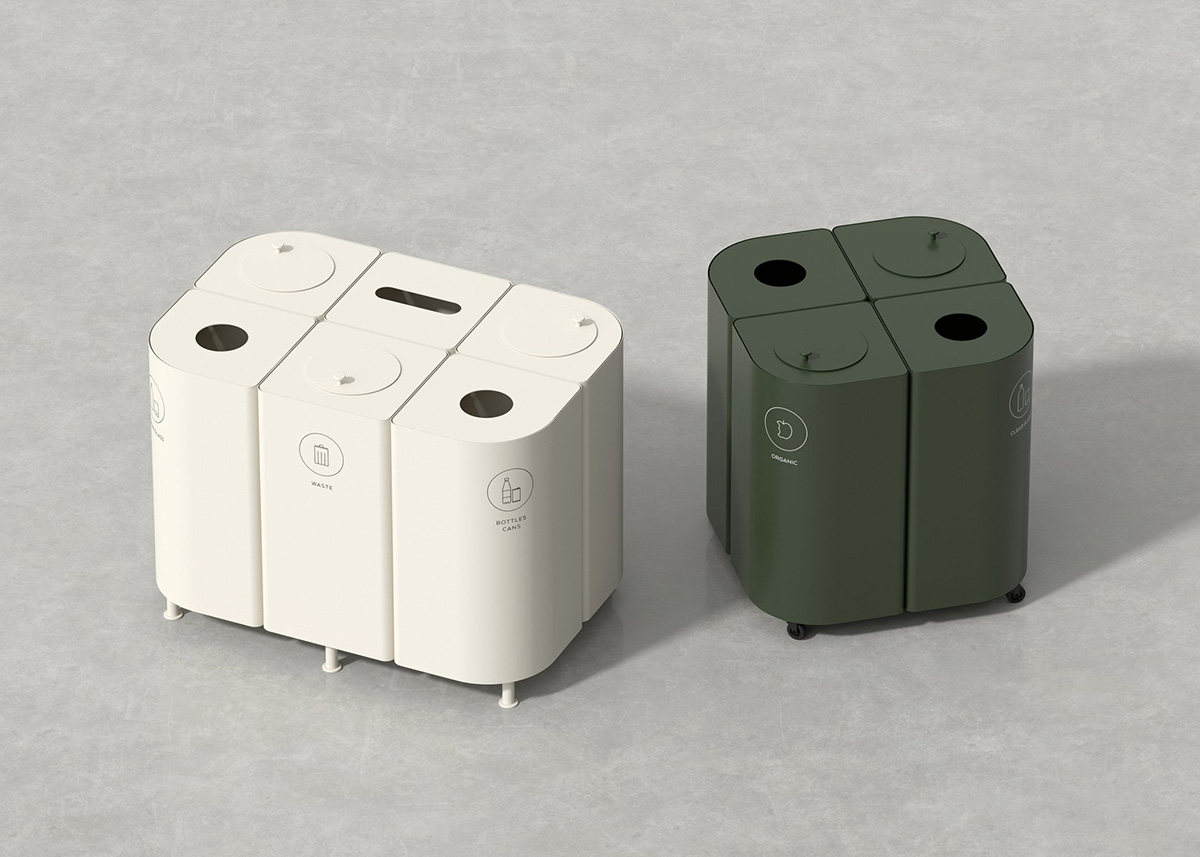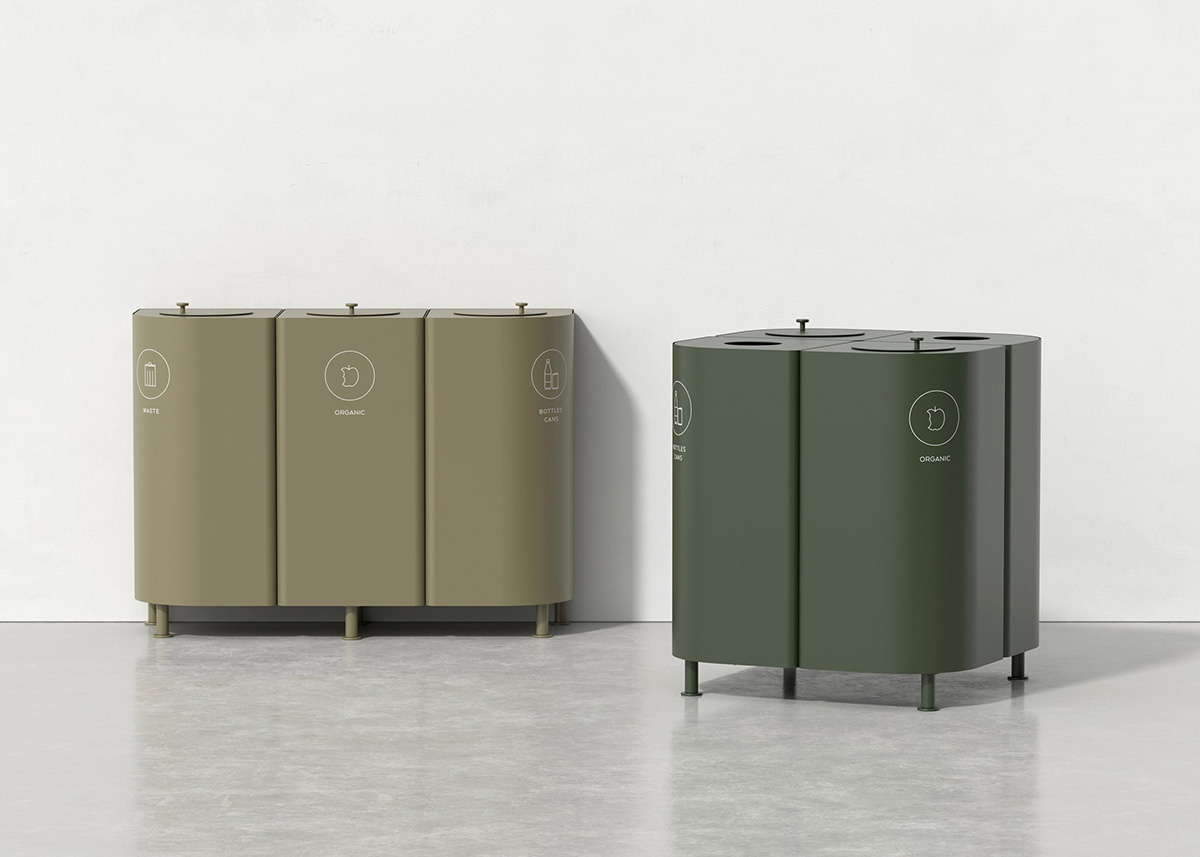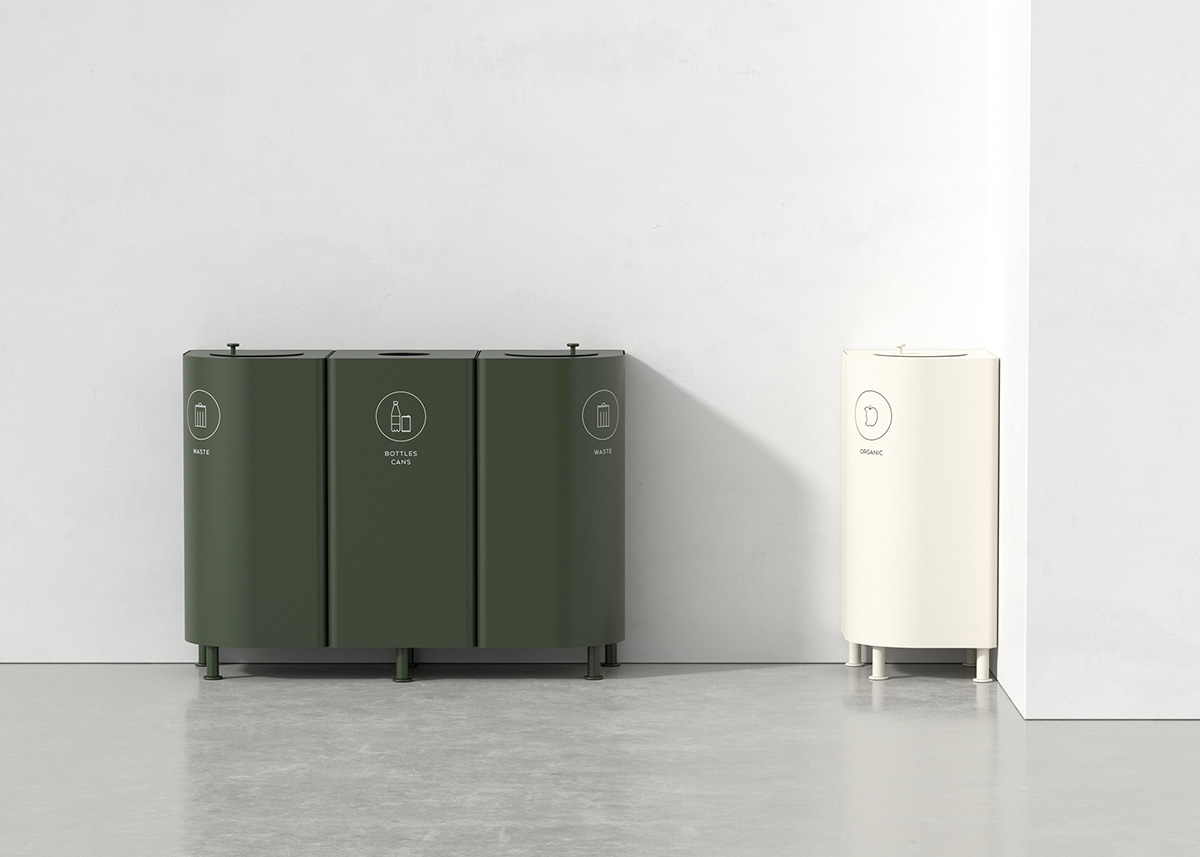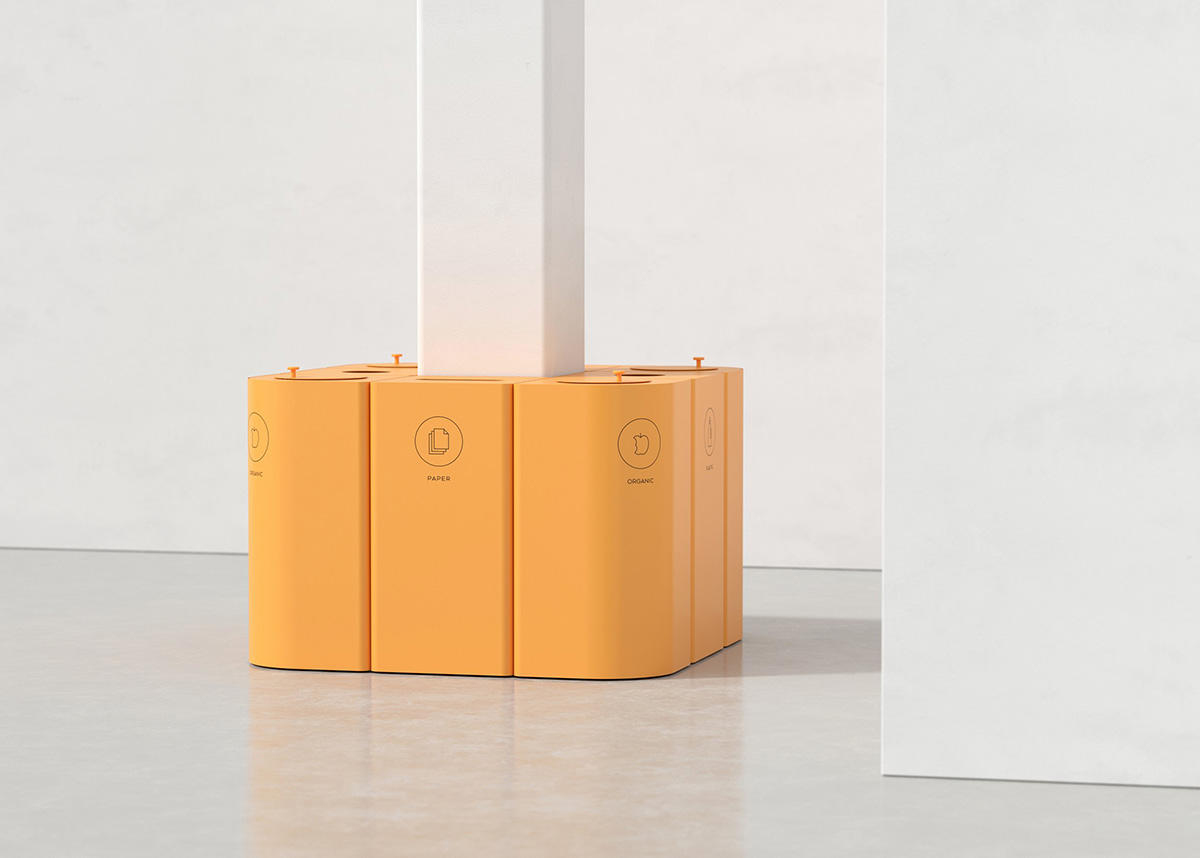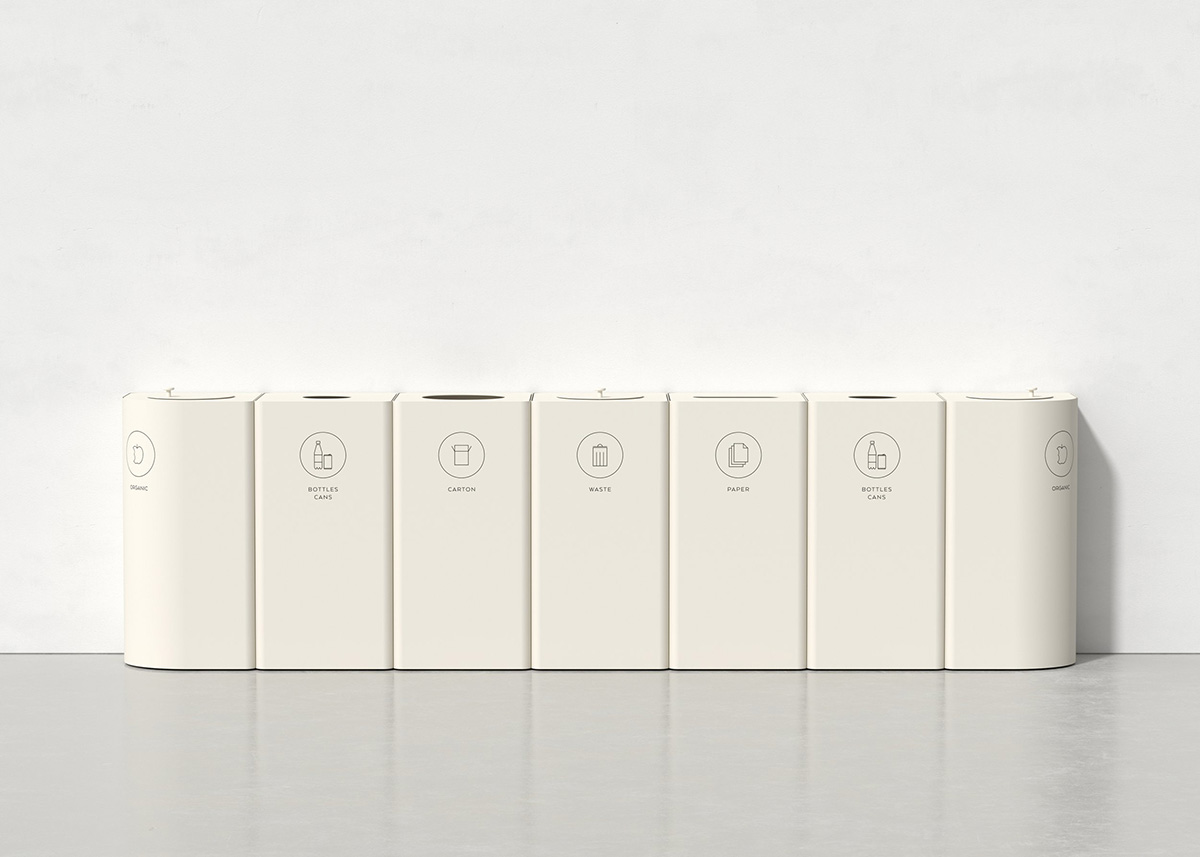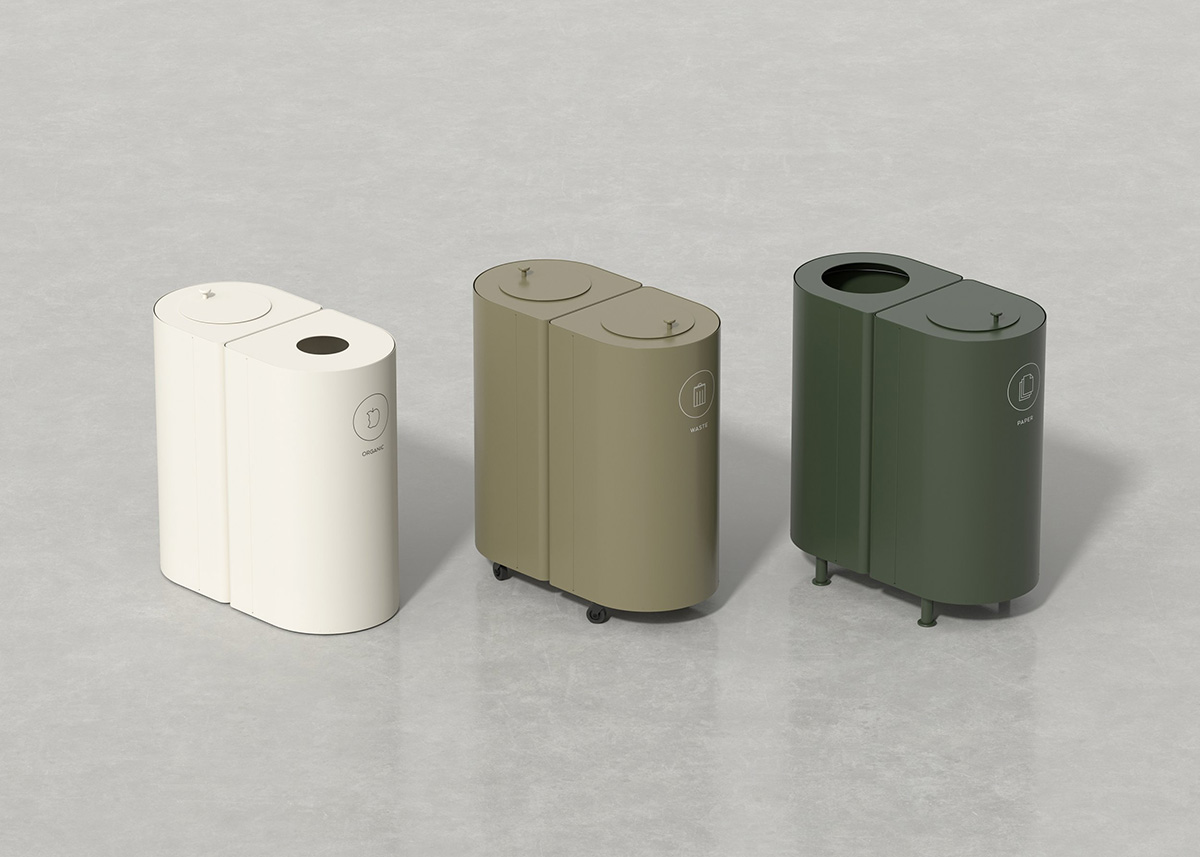 The entire KLOSS modules – the insides and outsides, the tops, the lid with a custom designed knob and the special designed adjustment legs, are powder coated to make the system durable and easy to maintain. There is a selection of 11 standard RAL colors to choose from, and in addition to that it is possible to get KLOSS in any custom RAL color for special contexts. This gives interior designers and architects a great opportunity to work with monochrome monolith expressions, or a specific signature color. All KLOSS structural components, including shells and bases and inside features can be disassembled to be refreshed, repaired, refurbished, replaced, and of course in the end – recycled.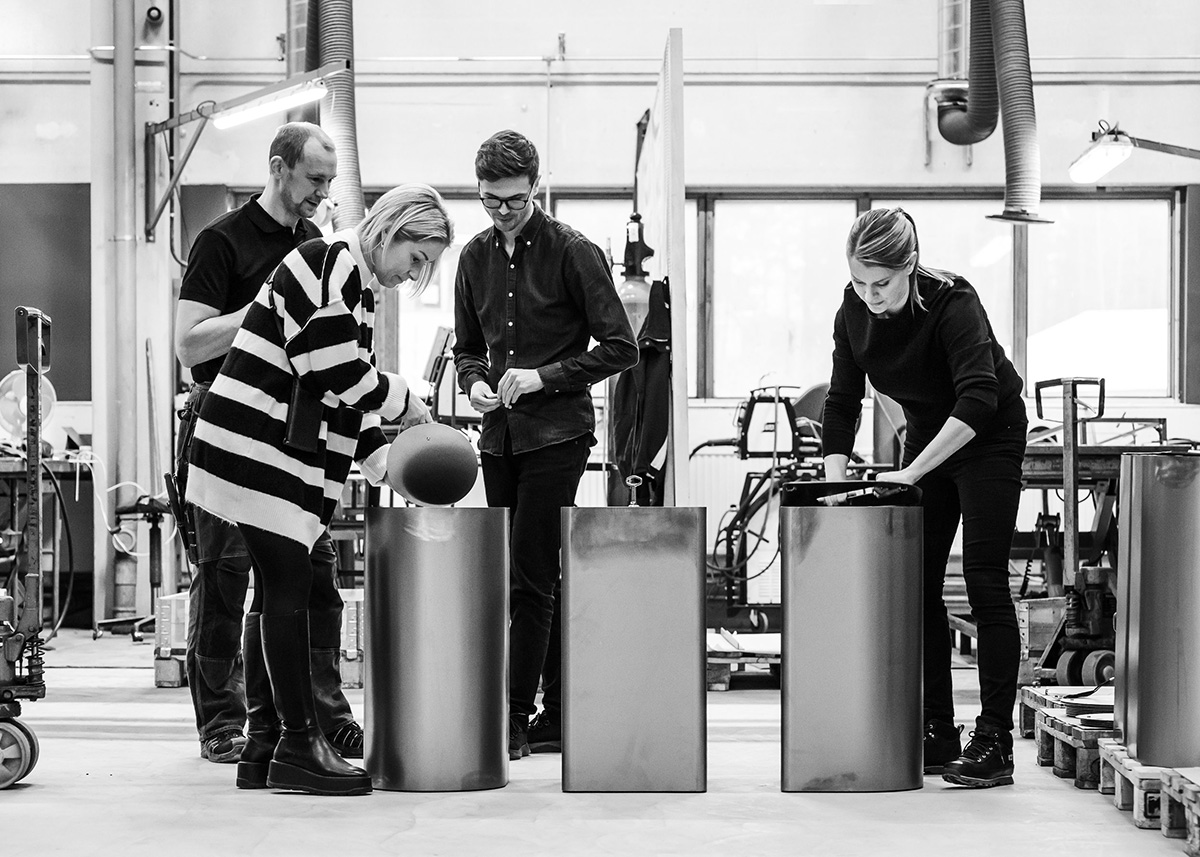 "KLOSS has an obvious purpose and function, but also carries a message and encouragement. We believe that contemporary furniture needs to be functional, durable, and adaptable to be justified and to stay relevant over a long period of time. Preferably locally produced in durable, recyclable materials – just like the KLOSS furniture system!"
– Kauppi & Kauppi
More design by Kauppi & Kauppi:

KLOSS is a new modular recycling furniture system designed by Kauppi & Kauppi in close …