Pivå  is a series of pedestal tables in solid wood, each creating a natural setting in which people can congregate and meet. The shape of the pedestal base is inspired by the way the majestic trunk of a leafy tree broadens to meet the ground where it stands and spreads its roots. The form of the base may appear simple and straightforward, but it is in fact a complex construction that is specially designed to provide long-lasting stability and durability.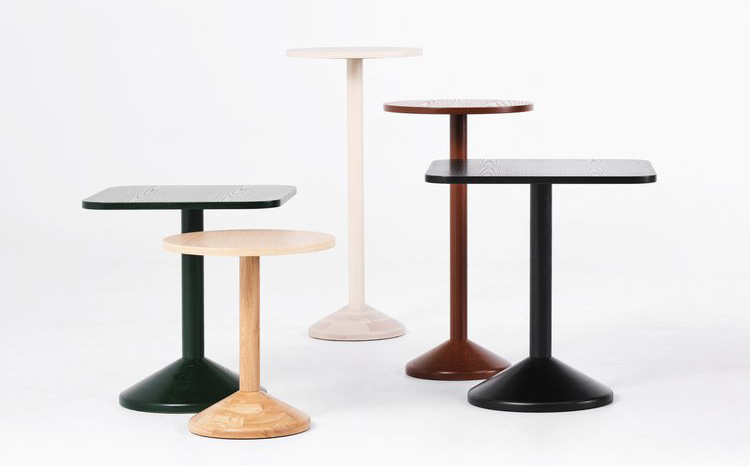 The aim has been to make full use of all the material in a plank of wood, so that nothing goes to waste. First the plank is sawn into numerous pieces. These are then shuffled and mixed before being reassembled layer upon layer and carefully milled to produce the final fluid lines of the base. This process accentuates the natural shades of the wood and enhances the grain, with the growth rings of the heartwood crating an almost floral effect to give each table its own unique patterning and identity.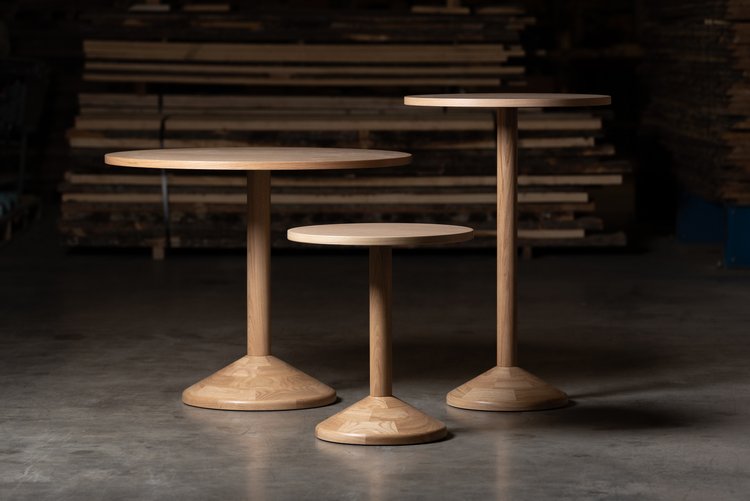 The Pivå collection comprises many different types of table for all sorts of rooms, settings and contexts. The largest among them are big enough to make ideal conference tables or dining tables. The medium-sized tables are well-suited for use in cafés or for spontaneous and informal meetings. The smallest can be used as coffee tables or as imposing pedestals for plants or objects on display.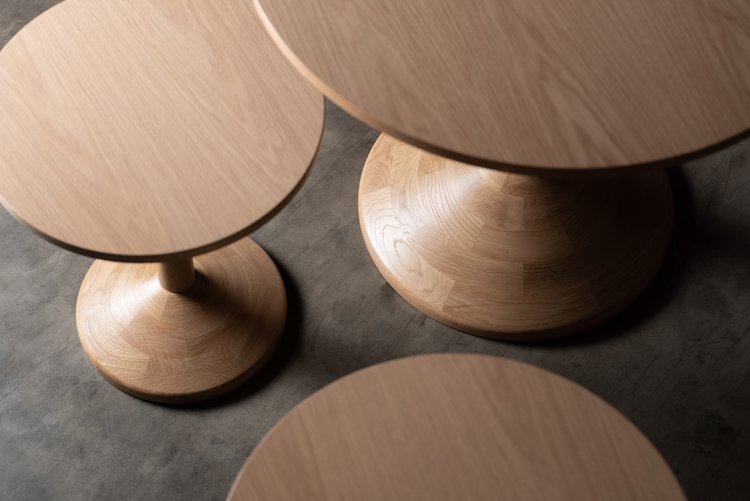 Pivå comes in heights of 560, 650, 730, 900 and 1050 mm, with rectangular, square, round and oval tabletops in a generous range of sizes. The tops are made of veneered MDF with an edging strip. The pedestals are constructed of solid wood around a metal core and stand on a solid wood base with plastic floor protectors. Choose from oak, ash, standard stains on ash and white glaze on oak or ash. Tabletops are also available in a laminate finish (white, black, oak, ash) and as a black desktop. Several types of electrical outlet are available as optional extras for the rectangular and oval tabletops.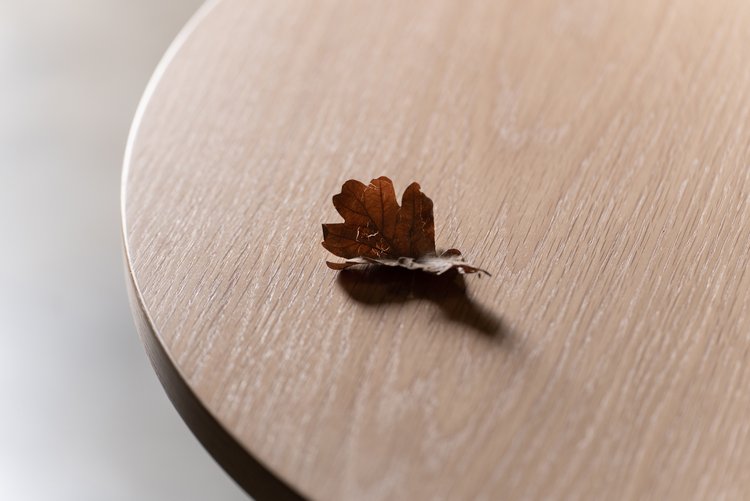 Pivå tables are supplied unassembled. Just a few hand tools are all that is needed to disassemble the various components of the tables after many years of continuous use.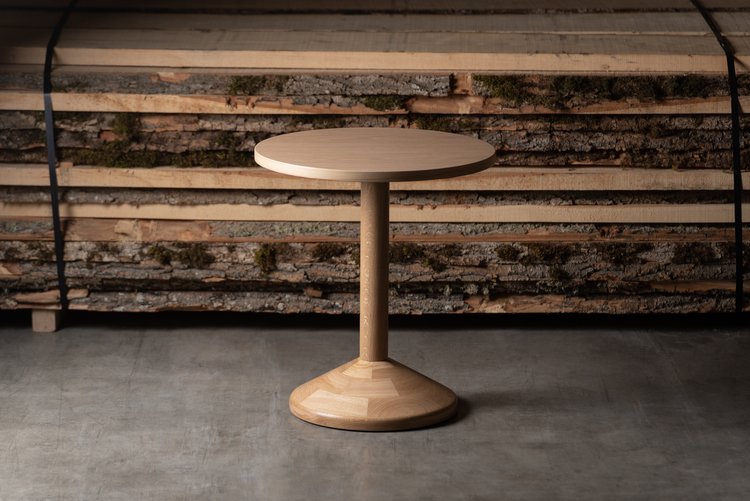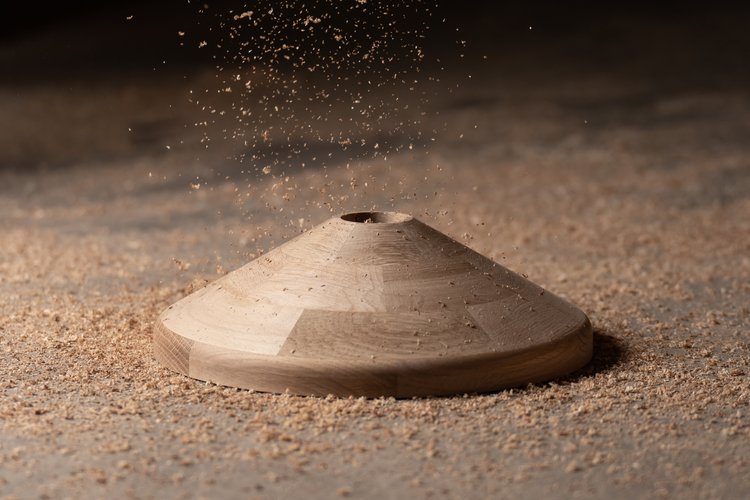 Design by Kauppi & Kauppi.