The Hygge collection is Kauppi & Kauppi's first design collaboration with the esteemed Swedish wooden furniture producer Karl Andersson & Söner. Inspired by a sailing trip to the Danish island Læsø, the collection of generous ottomans resembles an abstract indoor archipelago – launched at Stockholm Furniture & Light Fair 2020.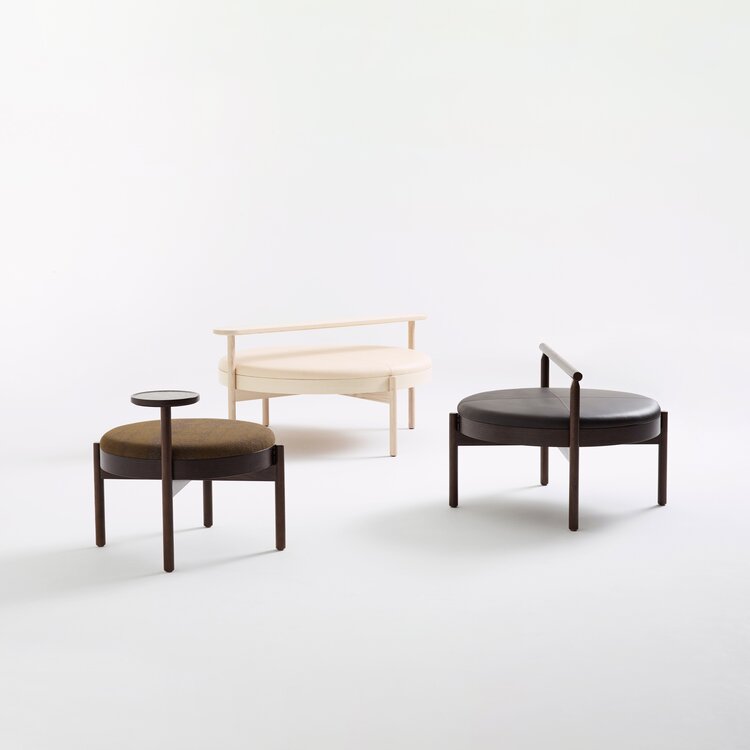 "It has been delightful to collaborate with a producer where every project and piece of furniture starts with a raw plank in their own production. An ambitious approach to both craftsmanship and company culture – exemplified in their use of solar energy and their own production of veneer. Values we aimed to reflect when we designed Hygge", Nina Kauppi says.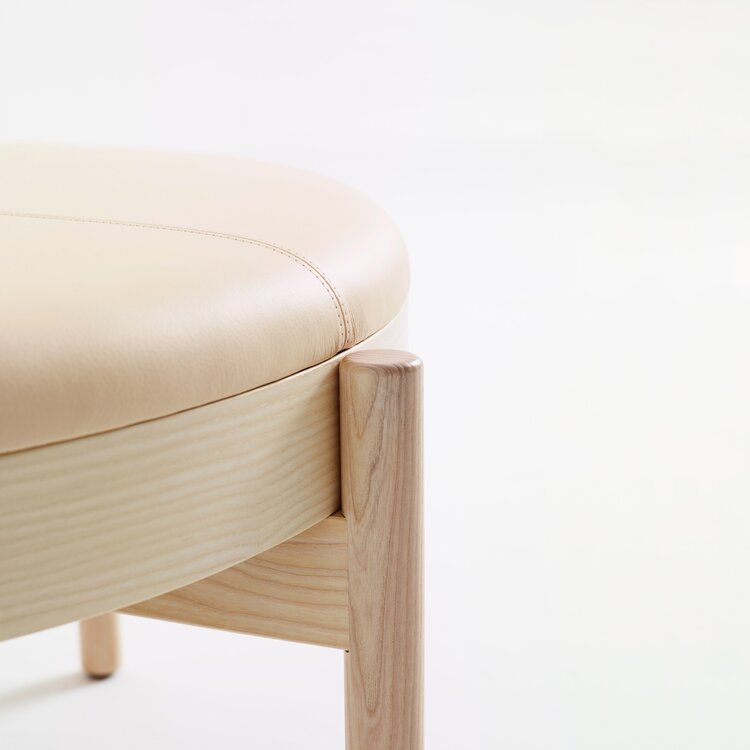 The Hygge seating islands comes in three sizes with three selectable accessories – all connected to the extended solid wooden legs. A family of furniture capturing the great woodwork, craftsmanship and tradition found at Karl Andersson & Söner, established in 1898. The accessories are designed to reach out a hand to the small or big needs people may have, sharing a public seating space. One example is the diagonally armrest, creating a support for every individual who appreciate a sturdy grip when rising. An attractive detail in interiors with a certain focus and attention on care.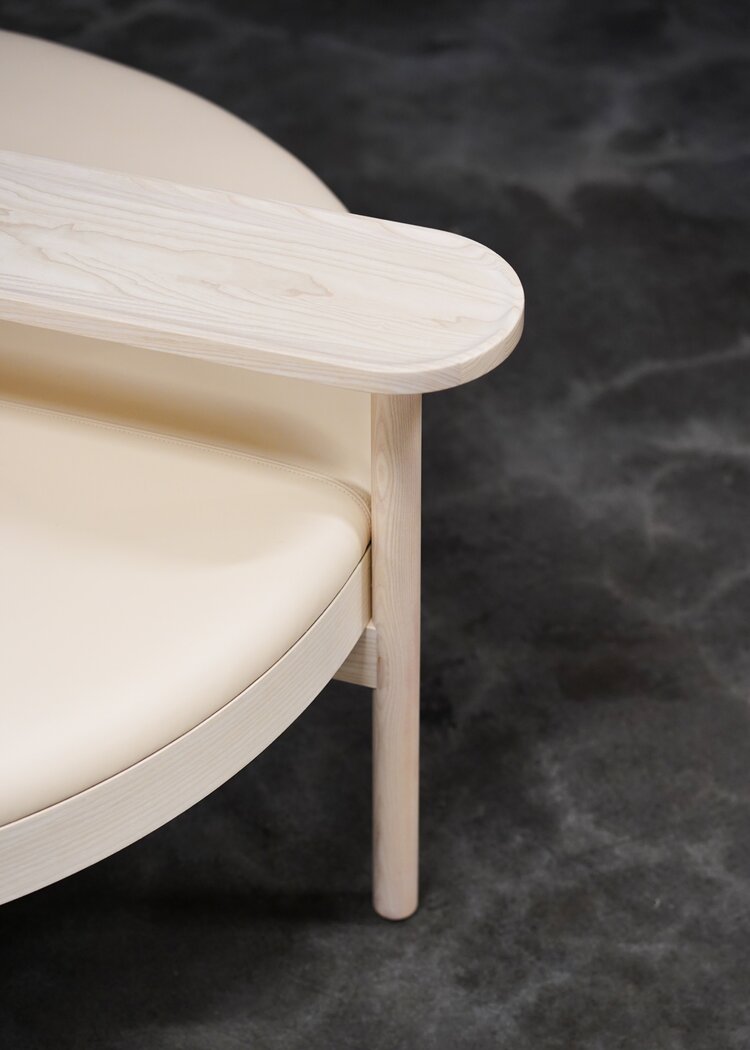 The Hygge family of furniture is developed to leave a lot of options open for the interior designers. Its flexibility in use, functionality and expression will easy lend itself to interiors in a broad range of styles. Fully dressed in black it will signal a minimalistic and strong attitude, while a blond soft material and surface choice, will emphasize and flirt more with the Scandi-soft tradition" says Johan Kauppi.