Glimakra of Sweden introduces BuildUp Meeting Pods & Pavilions – a collection of large-scale, open and muted meeting spaces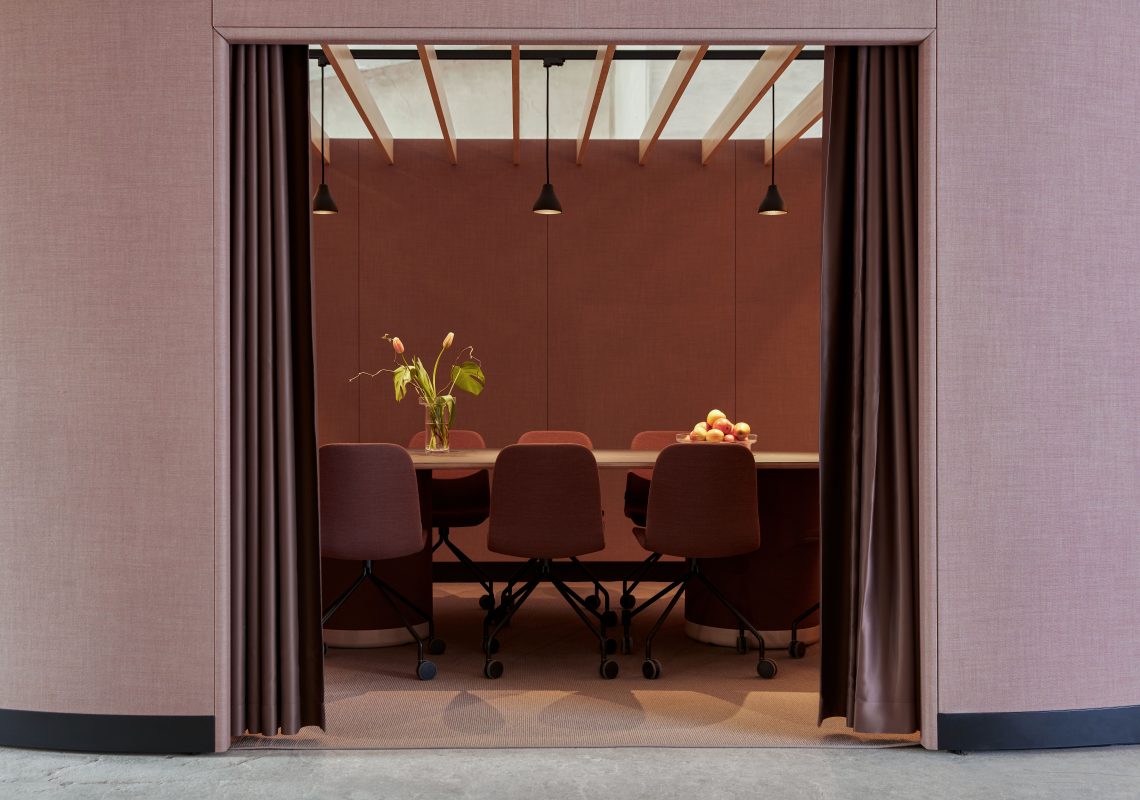 BuildUp Meeting Pods & Pavilions is a new collection of acoustic meeting rooms inspired by the forest. A concept characterized by openness, accessibility and functionality. Developed by Glimakra of Sweden in collaboration with Kauppi & Kauppi design studio.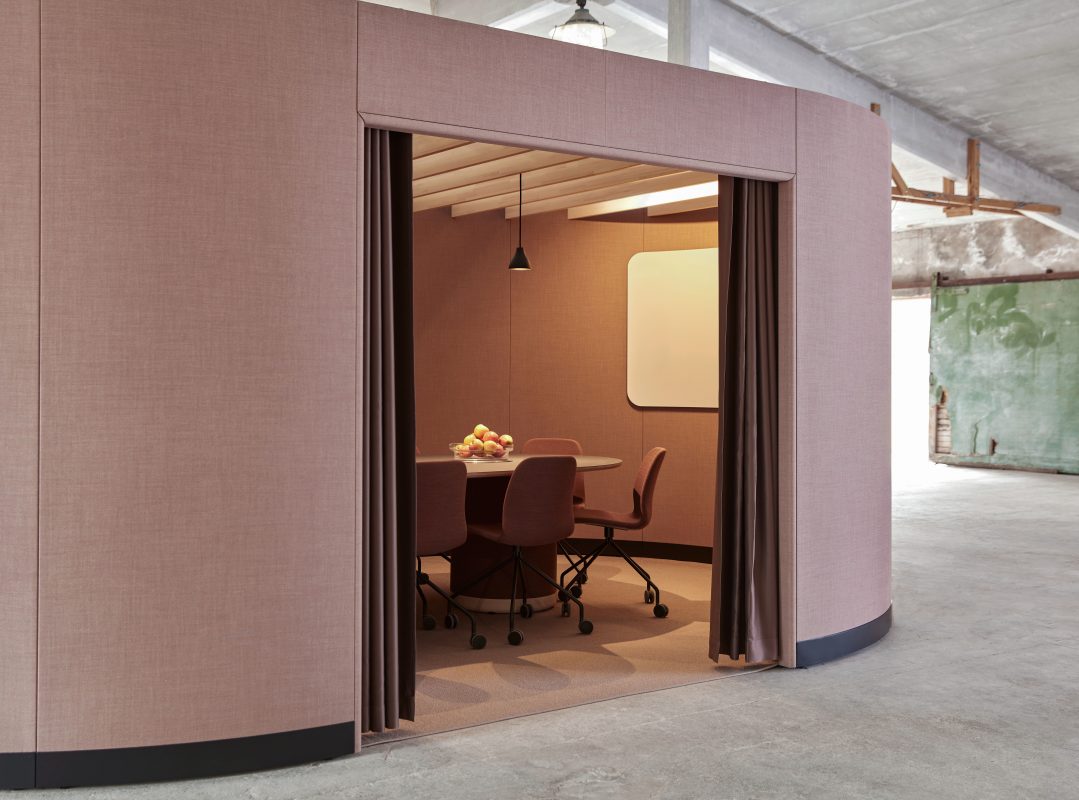 The BuildUp concept positions itself somewhere between architecture and furniture. Large-scale meeting rooms, reimagining the archetype of a common pod – a design where the spatial experience has been valued as highly as the acoustic qualities. Open, airy spaces where inclusiveness is key, following a Scandinavian design tradition.
"Imagine a forest glade, a calm space embraced by trees, where you are happy to stay a while. A muted restful place, which is never completely quiet. We have carried the forest with us as an inspiration during the entire BuildUp process. The vision has been to design welcoming, comfortable meeting rooms, that neither close in nor excludes. Rooms that offer focus but not necessarily total quietness. Interiors that feel natural to share with others." – Kauppi & Kauppi
The first launch of BuildUp Meeting Pods & Pavilions includes three pods in different sizes, as well as a fully open pavilion. A round room for 4-6 people meetings (10m²), a medium-sized oval room for group meetings of 8-10 people (17m²) and a large oval room for conference meetings of 12-14 people (20m²). The space dividing open pavilion is well suited for informal touch down meetings or small gatherings. The overall concept has a modest and minimalistic expression, making the pods well suited as natural space definers and dividers in large interiors such as office landscapes.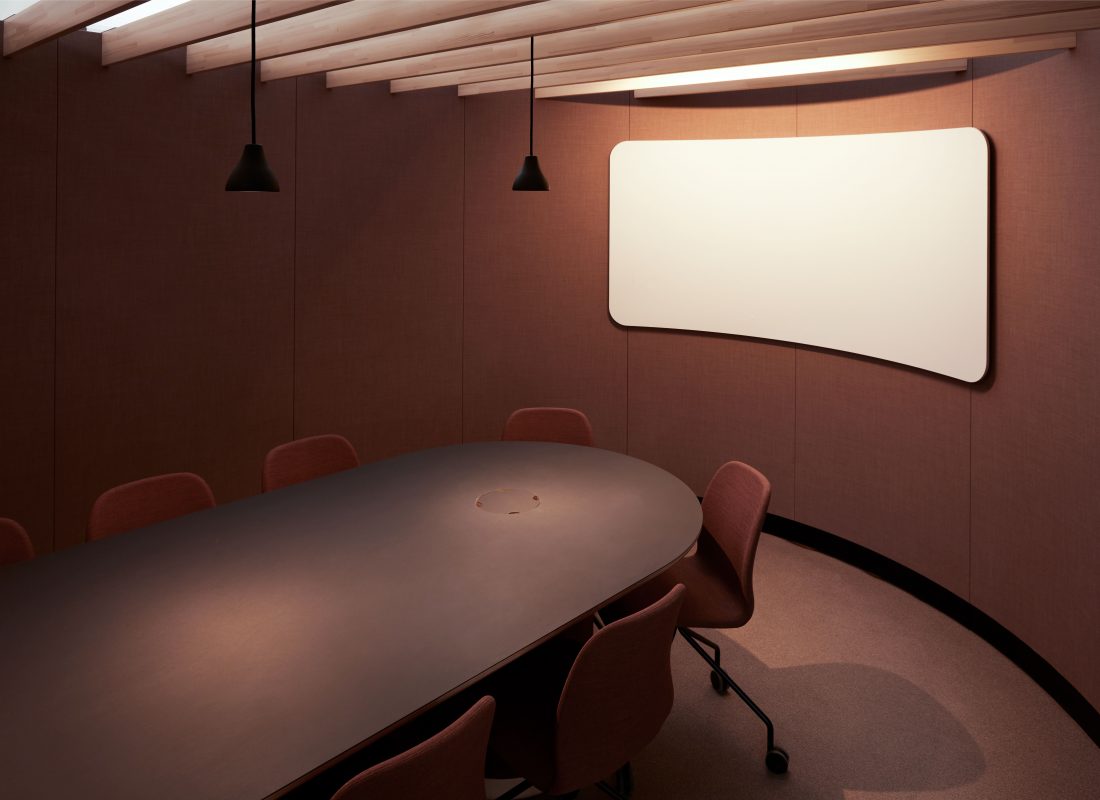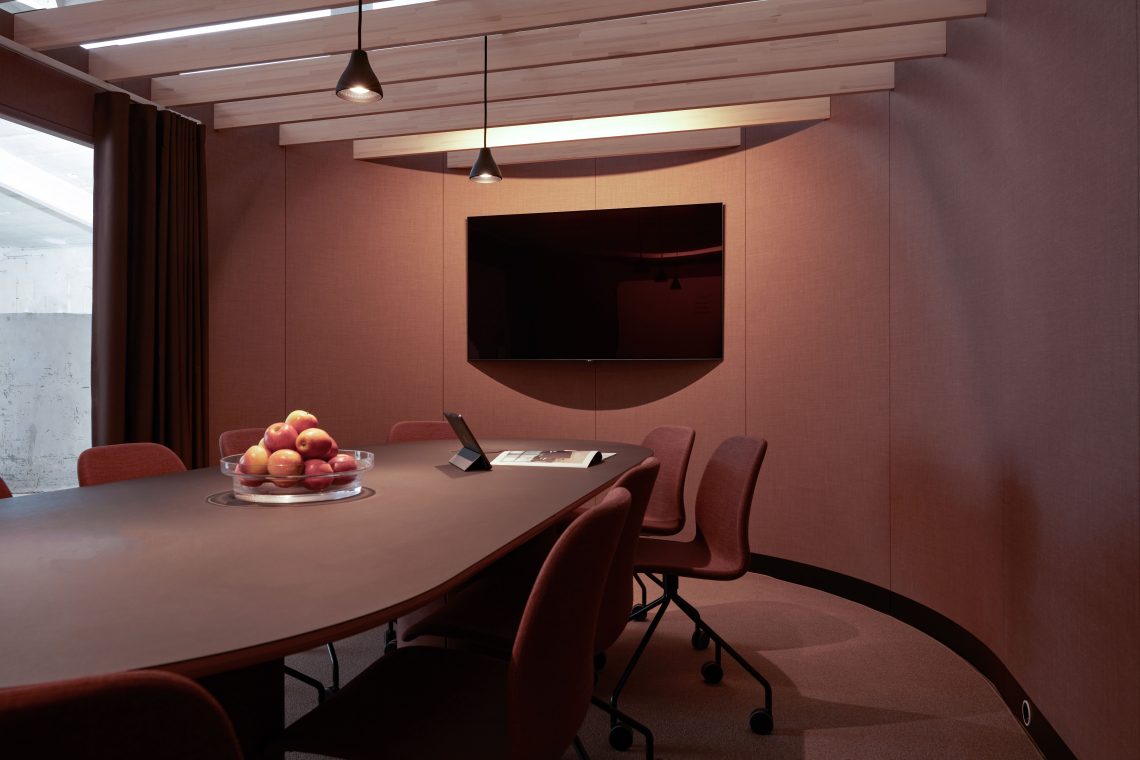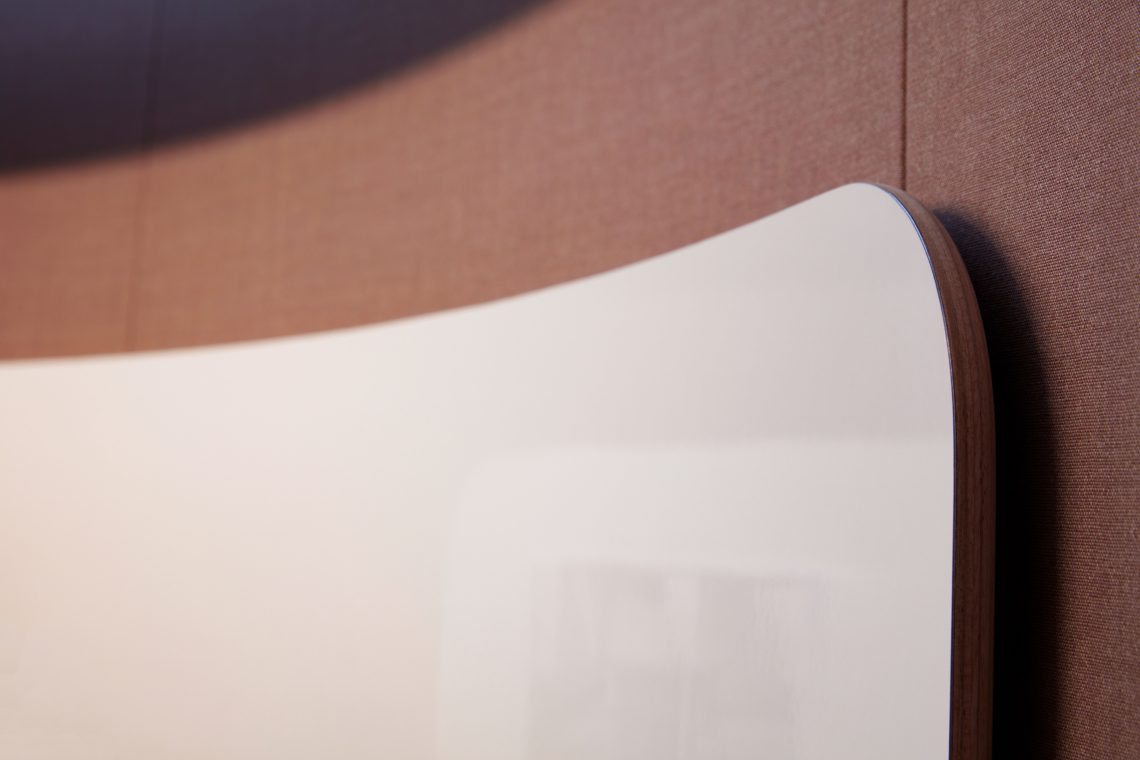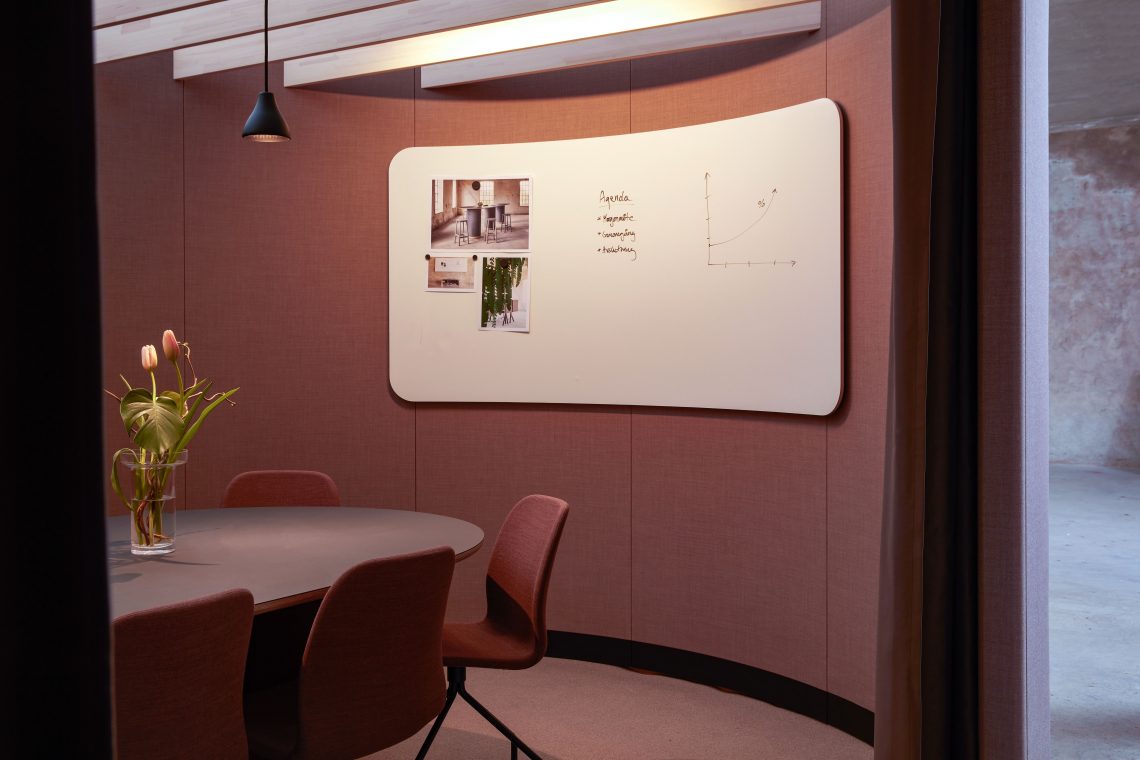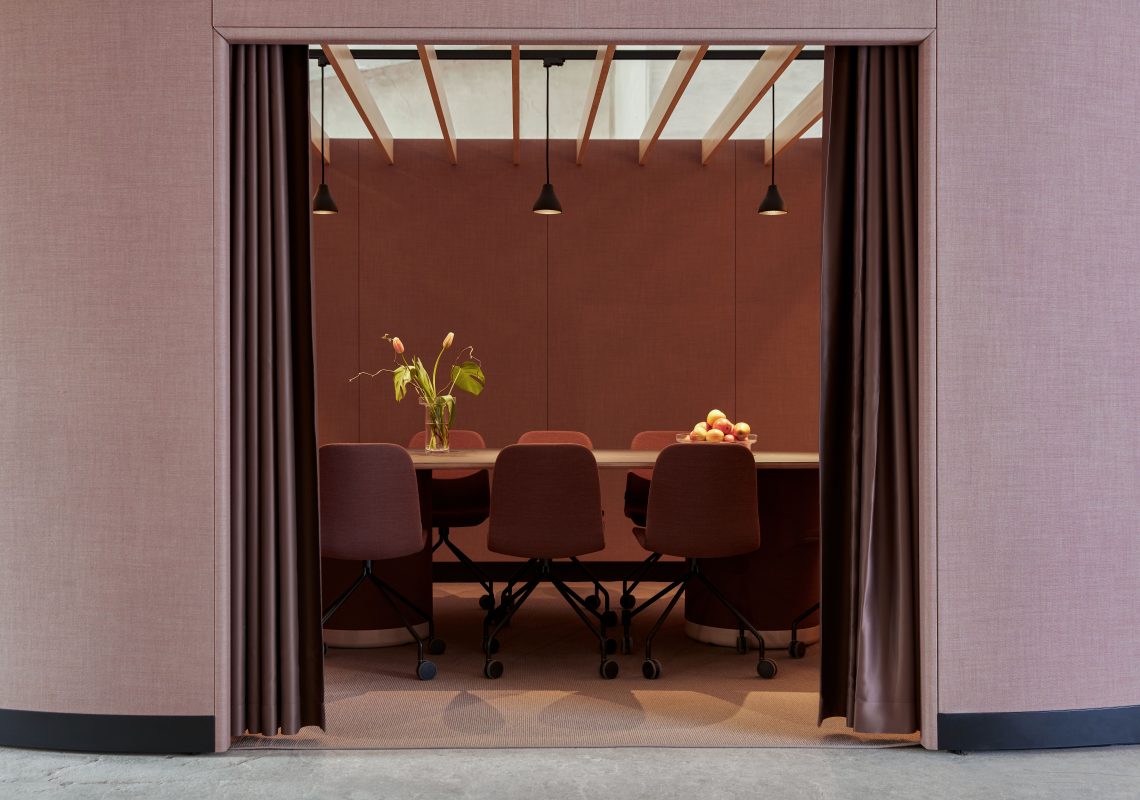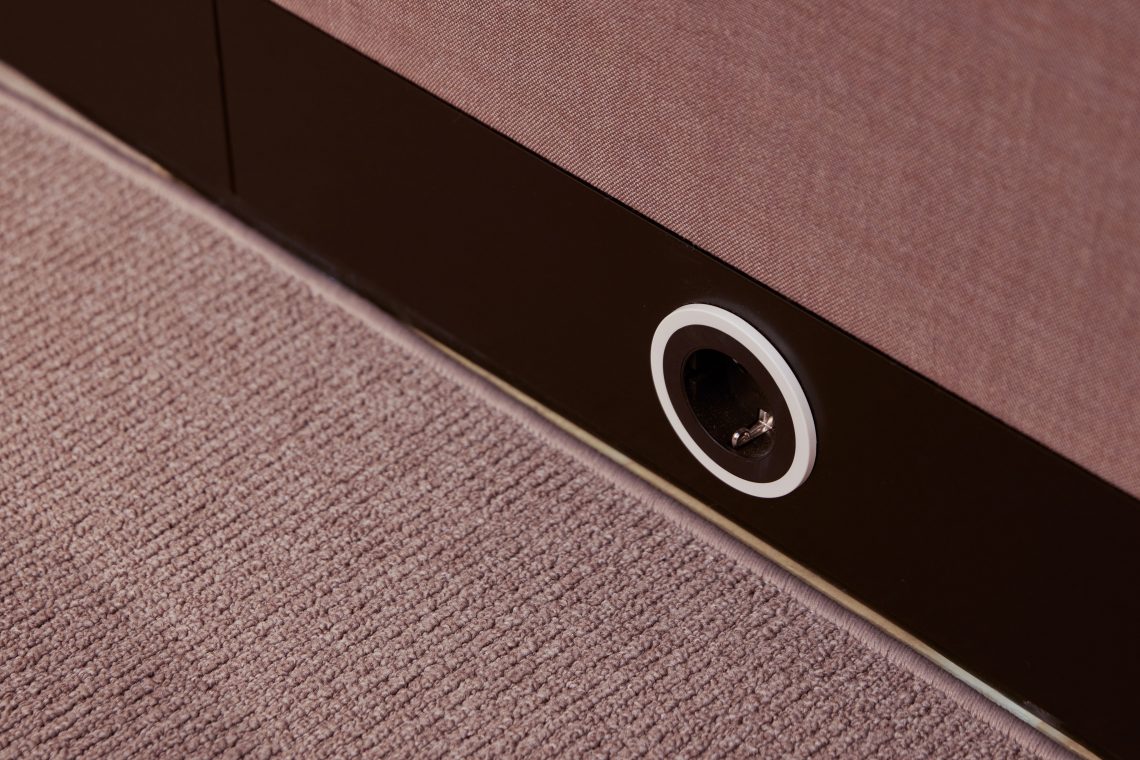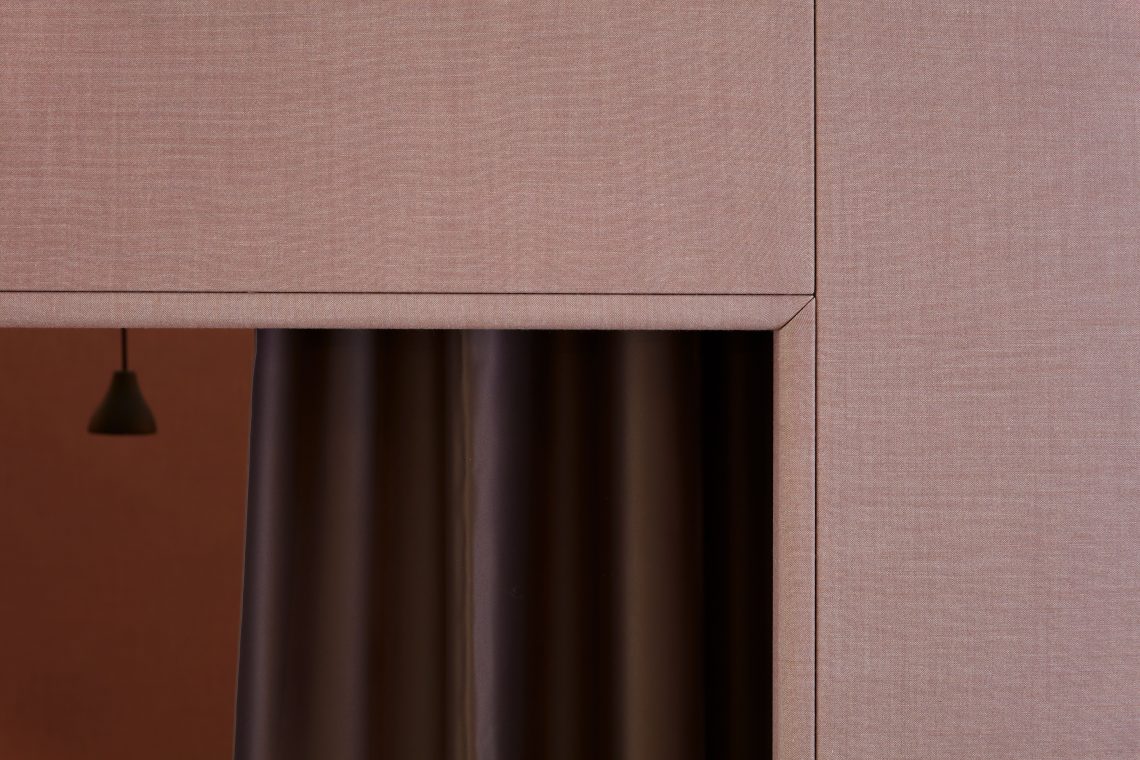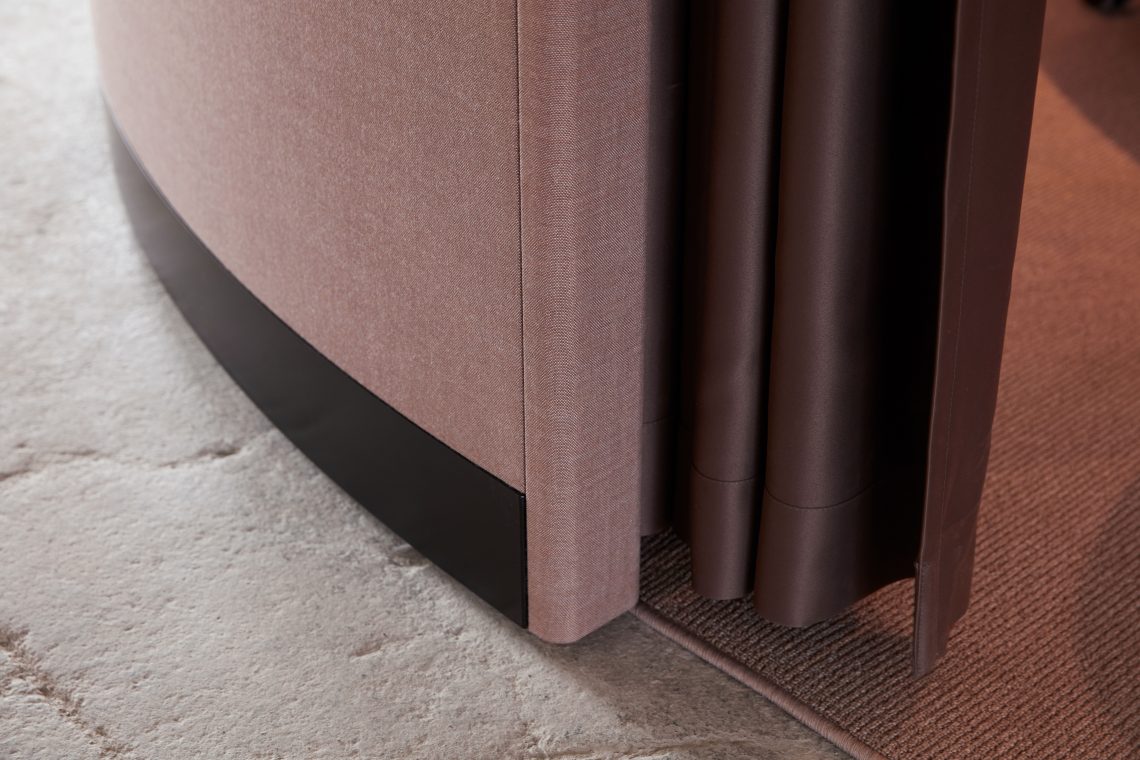 The wall elements have an equally good sound absorption on both insides and outsides. Which means that the muted meeting rooms also serve as an effective acoustic solution for the greater interiors surrounding the pods. The walls acoustic task is to reduce reverberation time – rather than to achieve completely silent settings. The atmosphere inside the pods is restful and muted, while comfortable sound levels from the surroundings outside are maintained.
"Our ambition was to design a spatial experience to long for. The pods are friendly and cozy characters, also functioning as architectural furniture. At the same time, several technical solutions and features has been integrated into the design, to make the rooms functional and creative. Our design reflects the long tradition and great knowledge of wood production, textile upholstering and acoustic solutions that characterize Glimakra of Sweden." – Kauppi & Kauppi
The pods have generously wide entrances without thresholds – accessible, inclusive, and welcoming for everyone. The rooms are available with one or two entrances closed by sound-absorbing curtains, either automatically motorized or manually. The meeting pods are equipped with a curved magnetic writing board that follows the shape of the room. The opposite wall is prepared with a flexible monitor bracket, as well as power outlets and AV input. All wall segments have a metal plinth for easy cable and technology routing, as well as placements of easily accessible electrical outlets.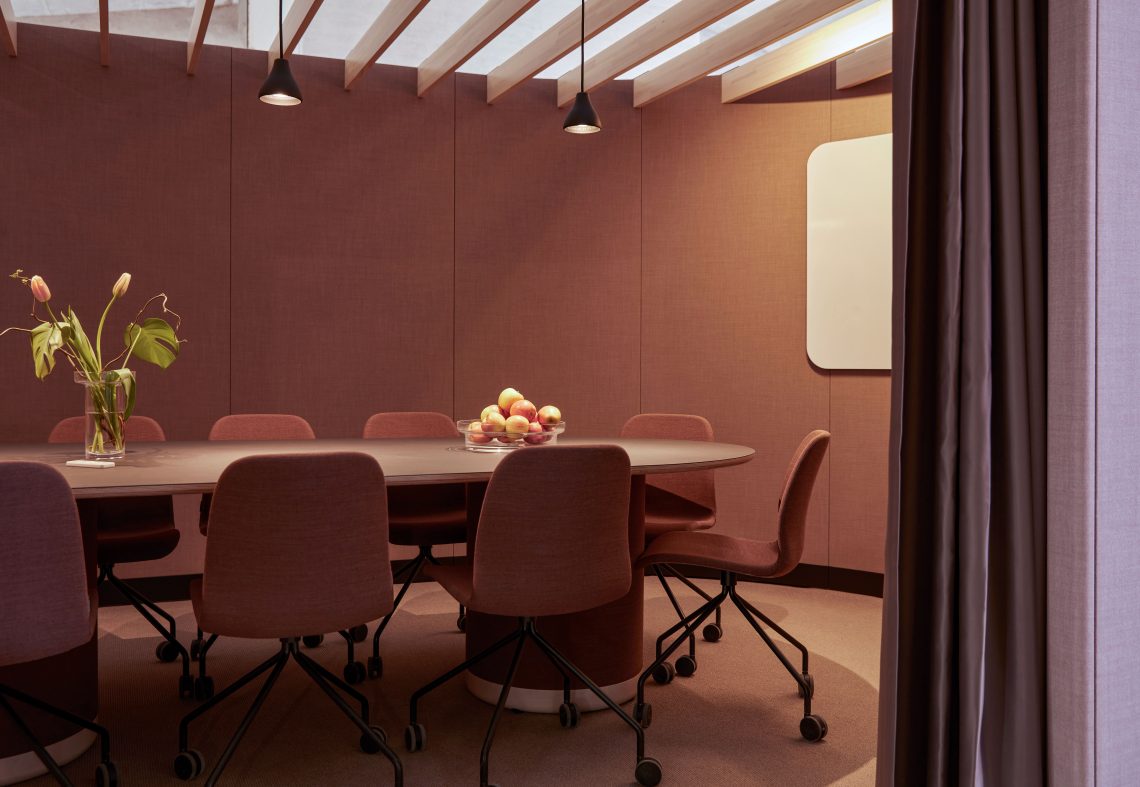 Daylight, or lighting from the larger interior, is filtered into the pods through the wooden roof rafters and preserves a connection with the surrounding. To provide the pod rooms with comfortable basic lighting, the short sides are equipped with glare-free LED lighting. Complementary lighting above tables can easily be installed, suspended from the ceiling rafts or through the gaps between the rafts from the external ceiling. If the building has a sprinkler system, it will function over the pods and pavilions, since the pod roofs are all open beams.
All BuildUp units have a completely self-supporting construction, which means that no floor, wall or ceiling attachments are necessary. Adjustable feet are included to compensate for uneven floors. The pods and pavilions are easy to build, install and to move if a new location is desired.