PK4™ – LAIDBACK LOUNGING
This spring, Fritz Hansen is pleased to present the PK4, completing the Poul Kjærholm range of easy chairs. Designed in 1952, this striking, streamlined silhouette was one of Kjærholm's earliest designs after graduating from the Danish School of Arts and Crafts in Copenhagen. Its visionary approach reveals an early example of Kjærholm's continuous research of geometry.
Seven tubular steel pieces are welded into a single frame, the back and seat are of a single length of halyard—the result is a light and sculptural expression that is both ingenious and elegant. The design perfectly captures Kjærholm's unique ability to distill technically complex ideas into visually arresting, functional objects that are as much standalone works of architecture as they are furnishings that stand at the intersection of art and design.
The new PK4 comes with an improved structural integrity and includes the addition of a new seat cushion designed to elevate the seating experience. "Halyard is a beautiful material, but we wanted to create the option for the seat to be slightly more comfortable," notes Marie-Louise Høstbo, Creative Design Director, Fritz Hansen, "The slim-profile, circular pillow adds to the graphic appearance of the chair itself and the materials borrow from Kjærholm's tradition of working with canvas and leather. When you add to a historic design it must be done respectfully, and with this loose pillow the chair's profile remains perfectly defined."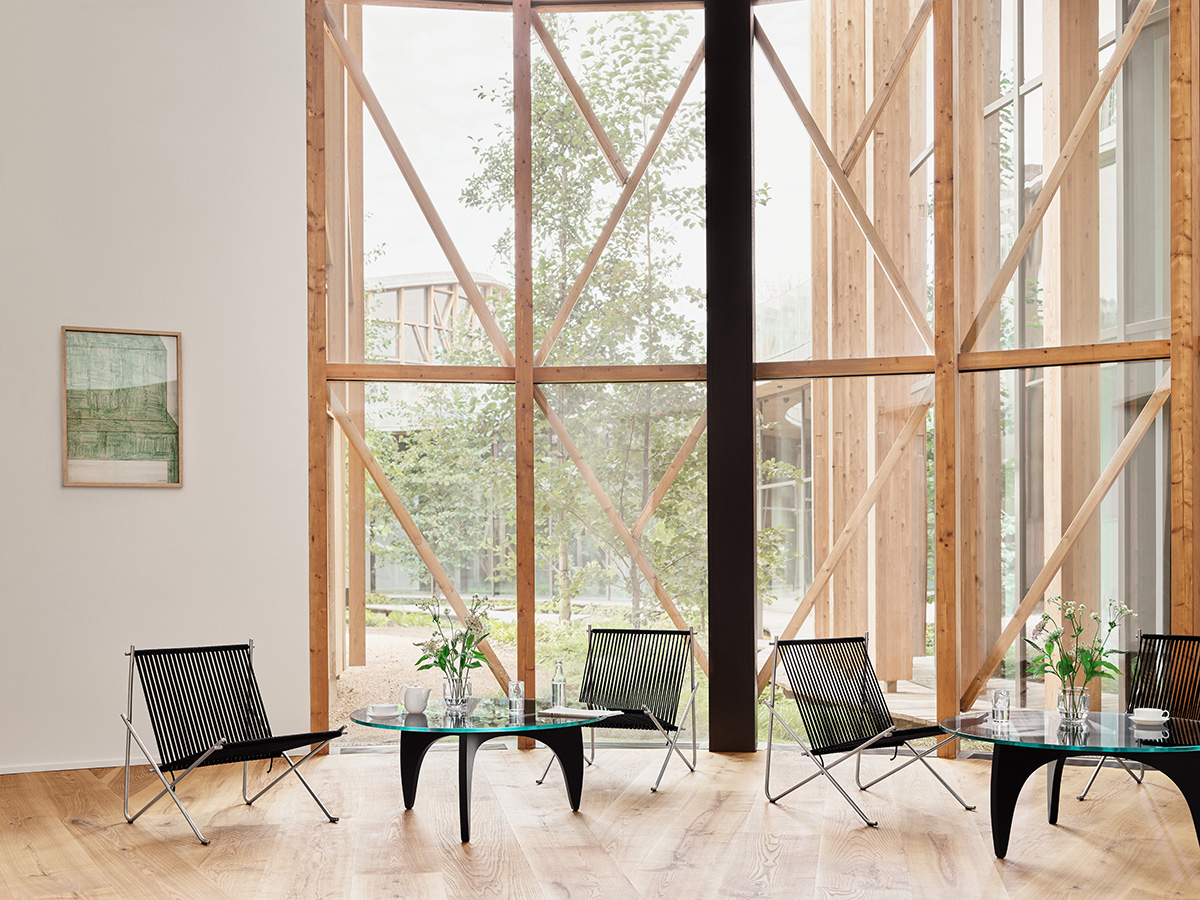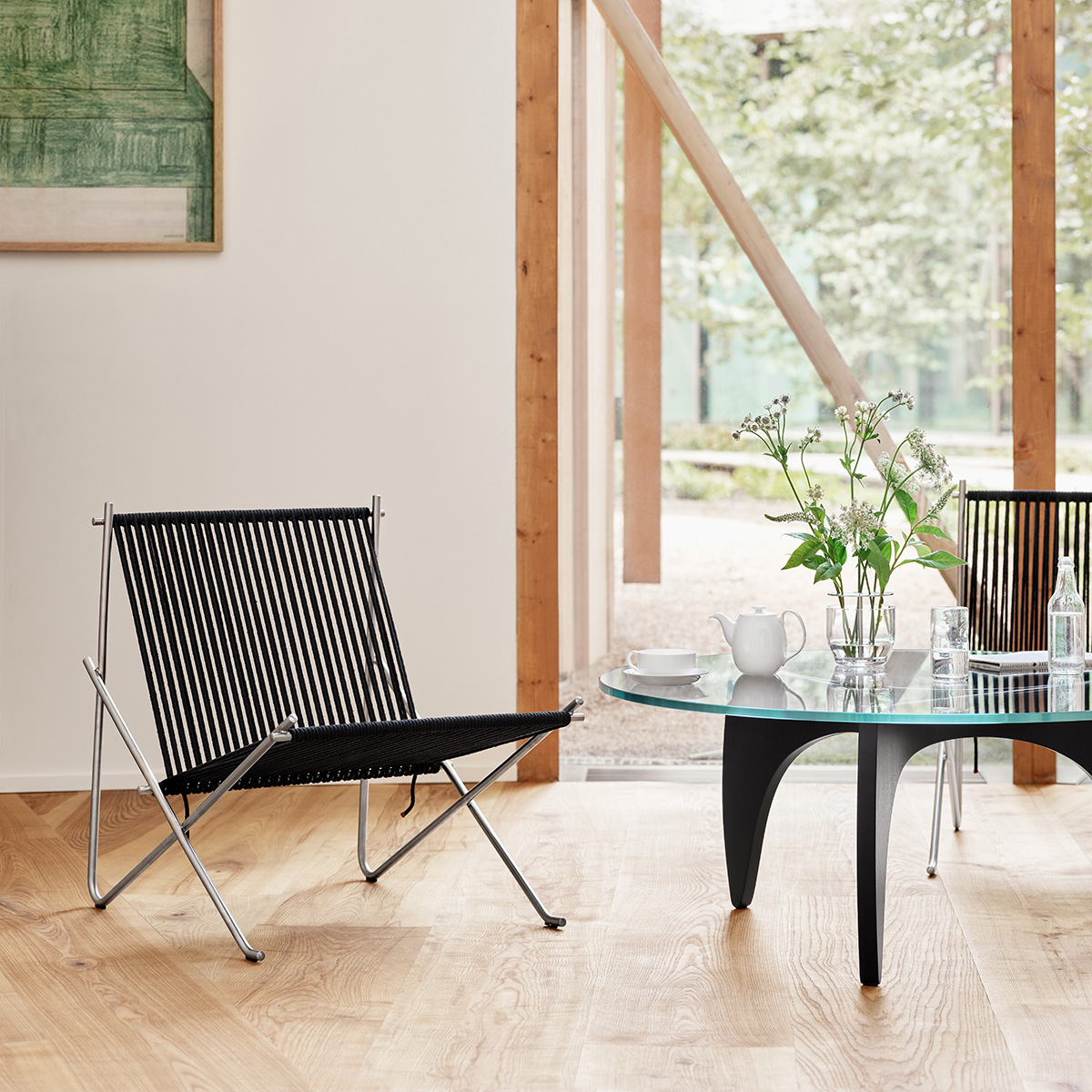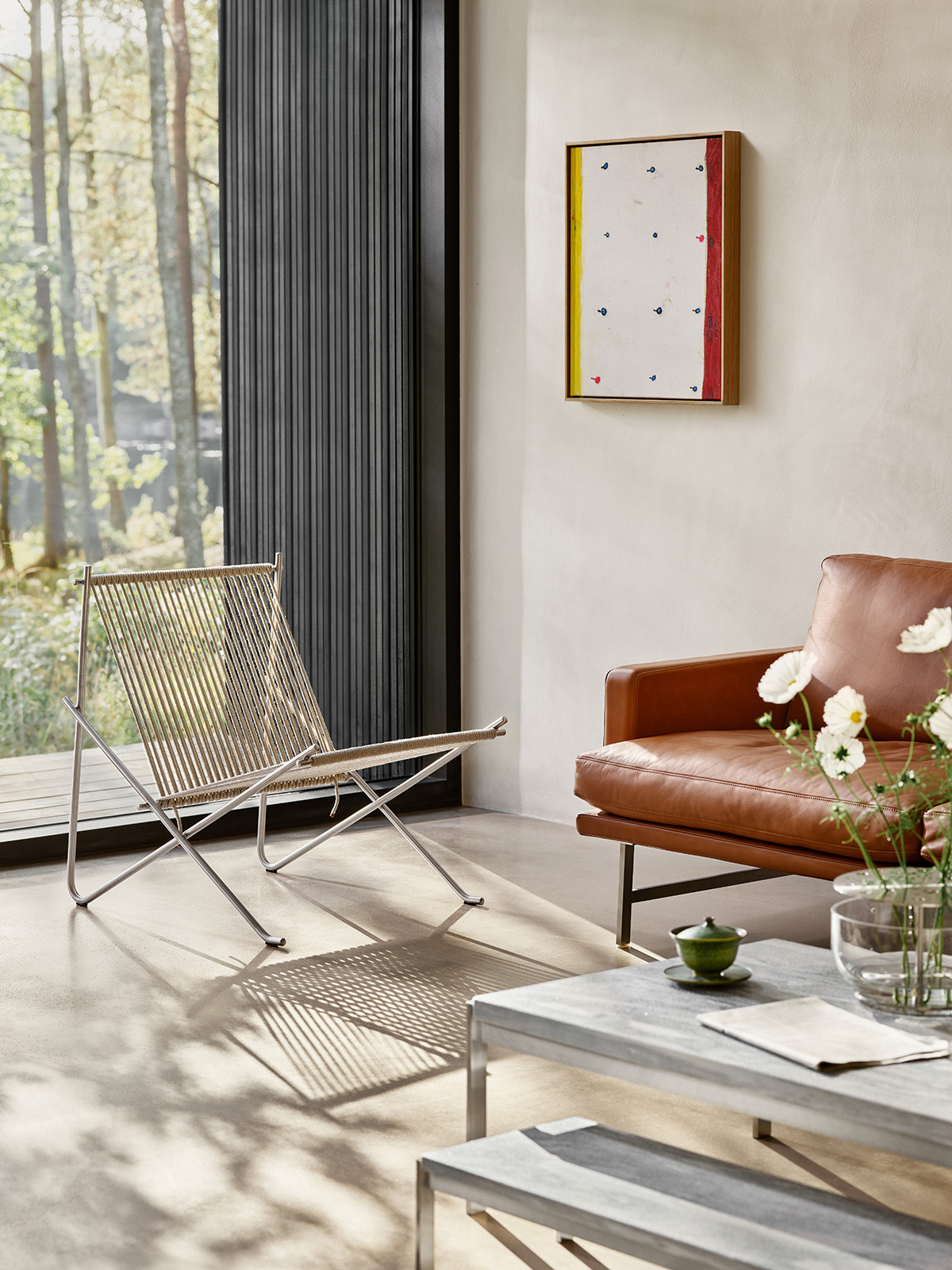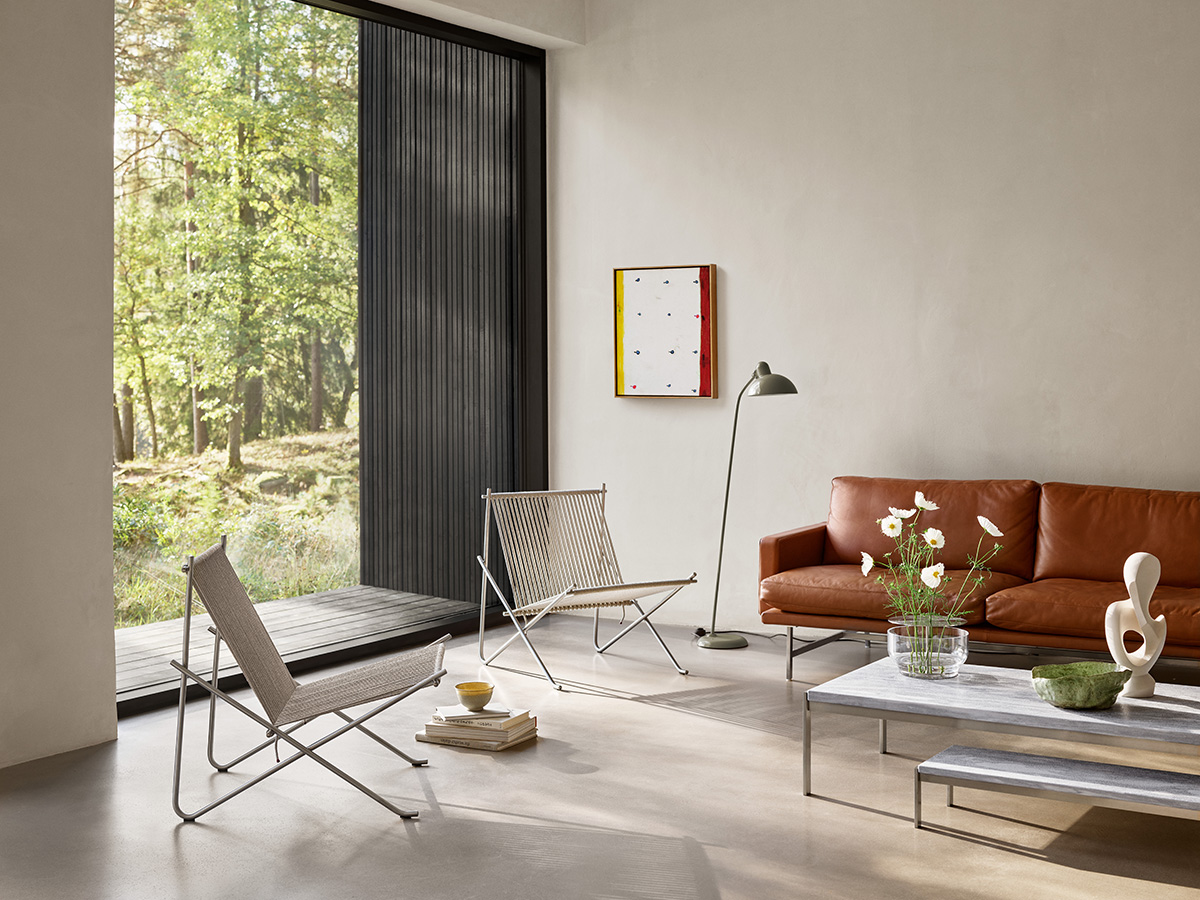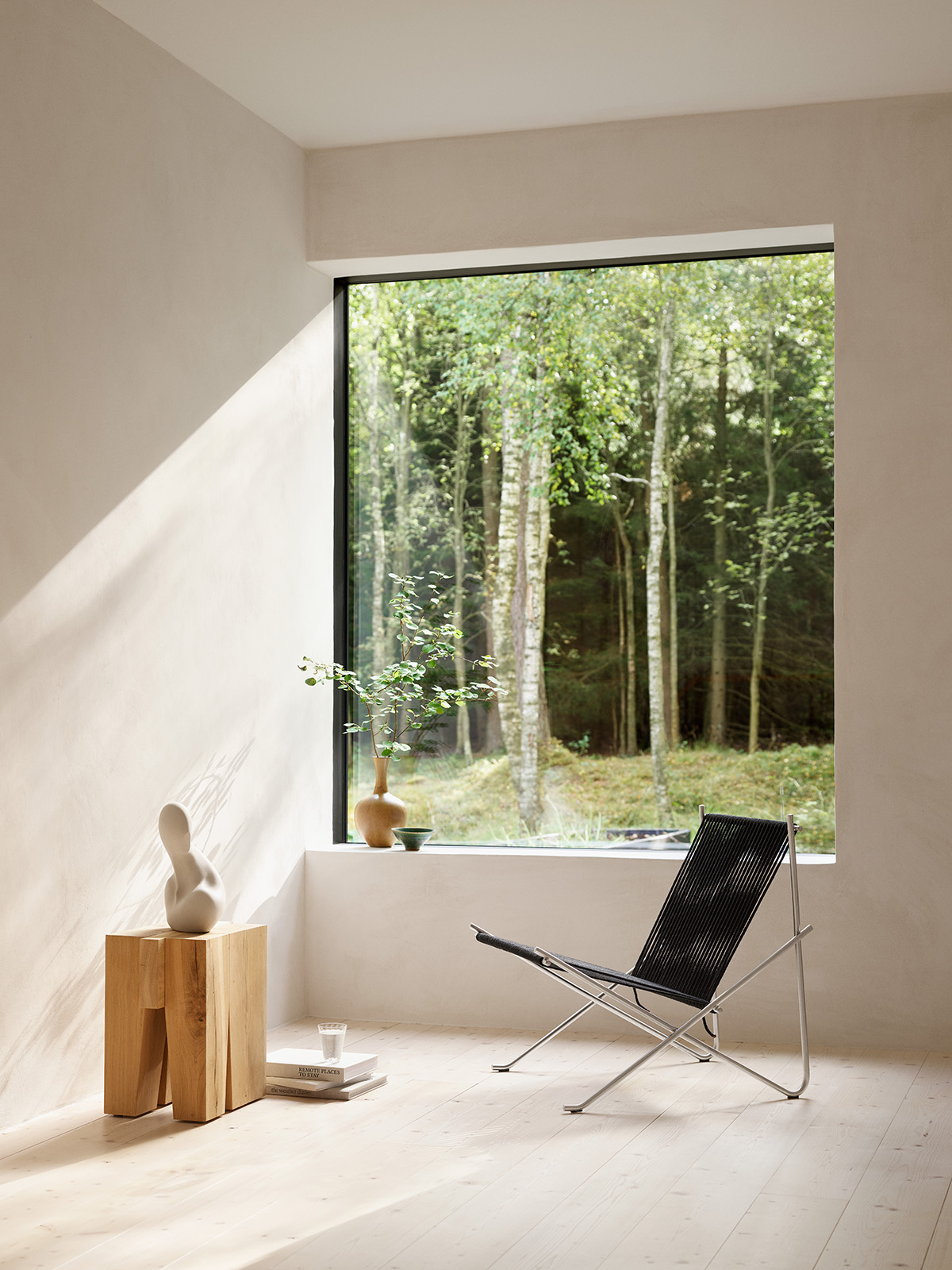 Available in satin-brushed stainless steel or black powder coated stainless steel, with halyard in either natural or black, the PK4 sits in close dialogue with other well-known Kjærholm designs: "I think it's fair to consider this chair as a further exploration of his studies, the result of an experimental phase where he was full of curiosity, and it certainly has a relationship to the PK25, and later the PK22 chair," says Thomas Kjærholm, the late designer's son, who is intimately involved in managing the Kjærholm archive. Kjærholm's specific use of tubular steel also lends the PK4 context in the wider design scene that was playing out during the mid-century, nodding to the work of Mathieu Matégot, for example, and the International Modernism movement that was blooming across Central Europe.
On display in Fritz Hansen showrooms globally as of end March, the PK4 joins the wider family of Kjærholm designs that has been manufactured by Fritz Hansen, in close collaboration with the Kjærholm estate, since 1982.
"The more you research the work of Kjærholm the more you must acknowledge his immense impact on Danish design," says Høstbo, "His respectful approach to tradition, his dedication, and his curiosity continue to impress—and we want to share this with a new generation of design enthusiasts by keeping the collection relevant."
More design by Poul Kjaerholm:

17 NOVEMBER – 20 DECEMBER 2023 Poul Kjærholm (1929-1980) was born in Øster Vrå, a …