Poul Kjærholm's one-of-a-kind PK0 chair was designed in 1952, at the very beginning of the Danish designer's tenure at Fritz Hansen. Highlighting the immense range of his talent as a furniture designer, the curved piece is a functional sculpture and a seminal piece of modern design history.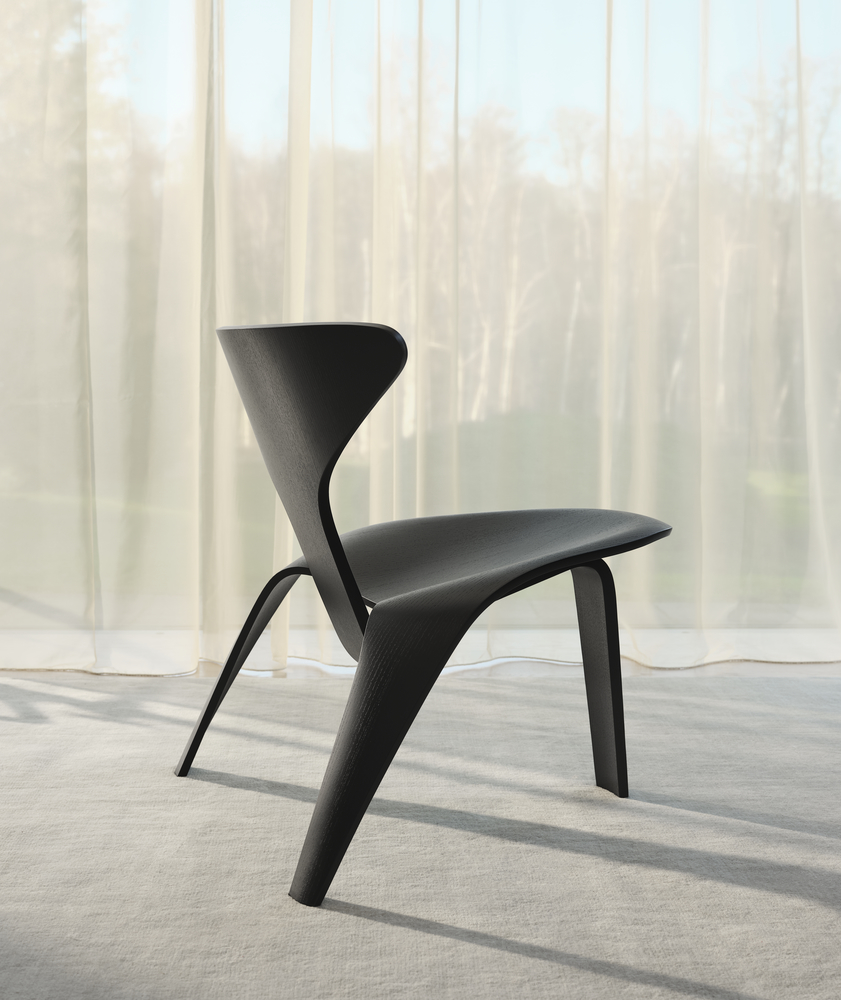 Fritz Hansen now launches the mid-century modern design to a contemporary audience. With just 600 pieces in circulation until now, the PK0 A™ is the result of Kjærholm's continual and careful consideration for challenging the boundaries of manufacturing techniques. A somewhat atypical form for the designer, inspiration for the shape of the chair came from the sculptural works of Henry Moore, Barbara Hepworth and Jean Arp, as well as the Japanese and American design movements of the time.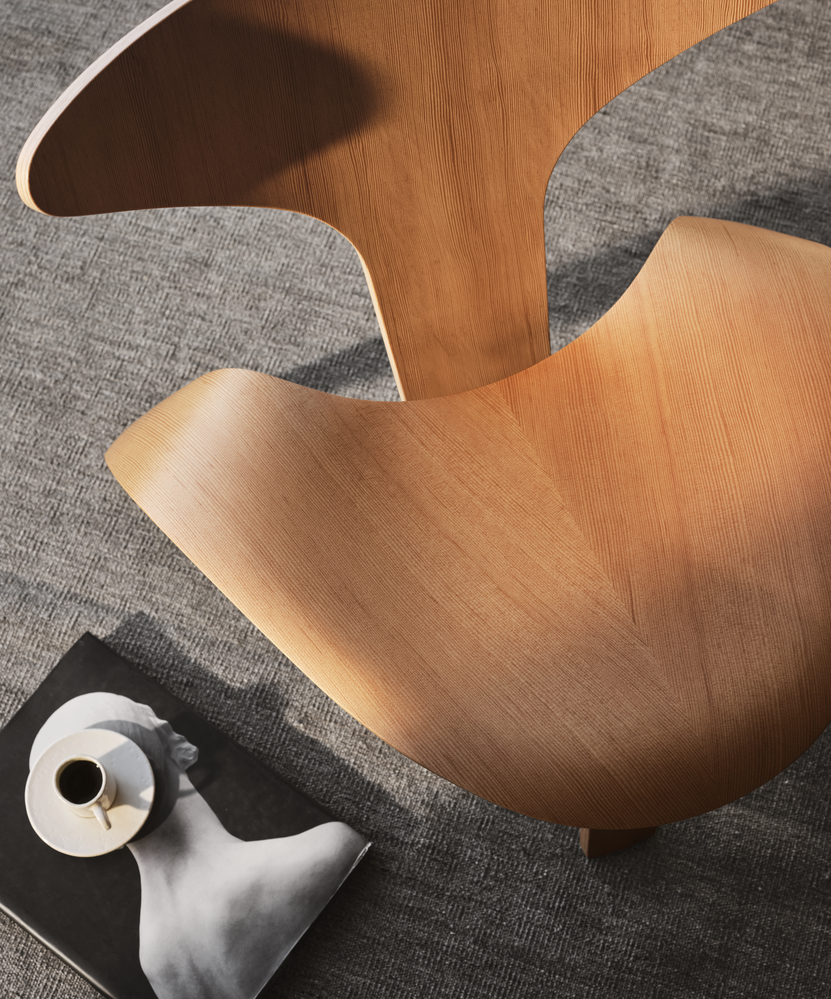 Pushing plywood to its absolute limits, moulding the material into his purist idiom, nothing on the PK0 A is superfluous. The chair is offered in Oregon pine and black coloured ash, both of which are fitted with cinnabar red spacers as a contrast to the wood. Designed and crafted to stand the test of time, the visionary chair incites curiosity, drawing the eye across its sweeping curves. Beautiful from all angles, it is a lasting tribute to Kjærholm's keen eye for aesthetics and materials, equally at home as part of an interior setting as it is as a solo statement piece.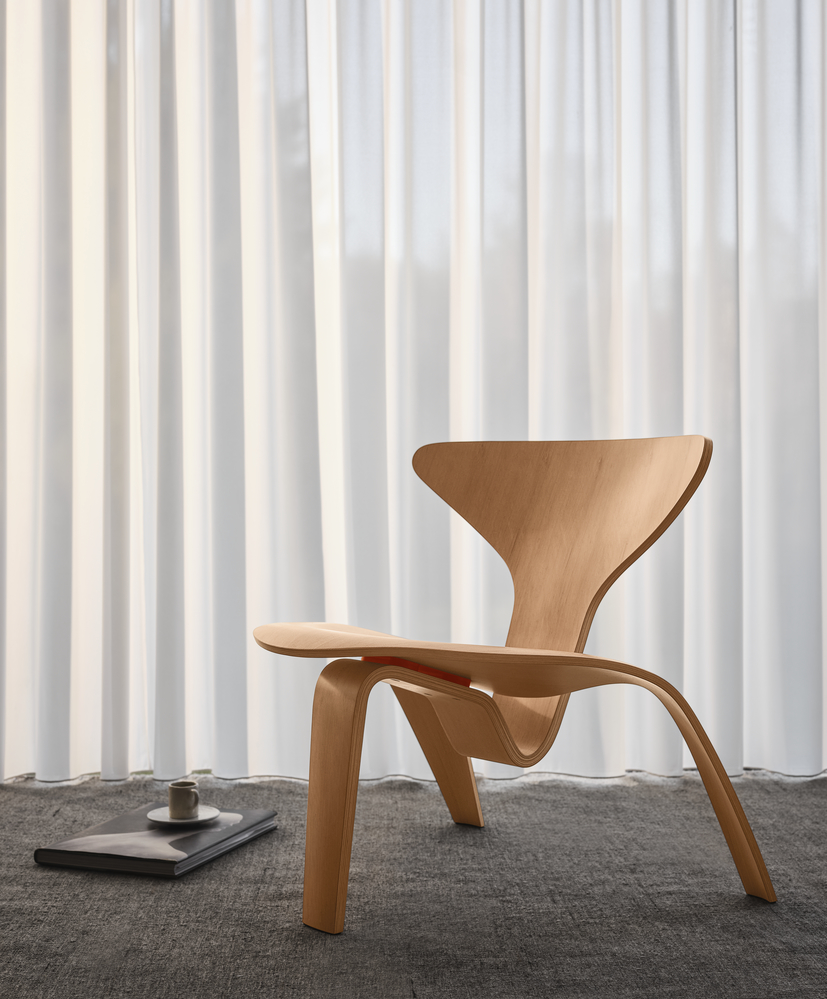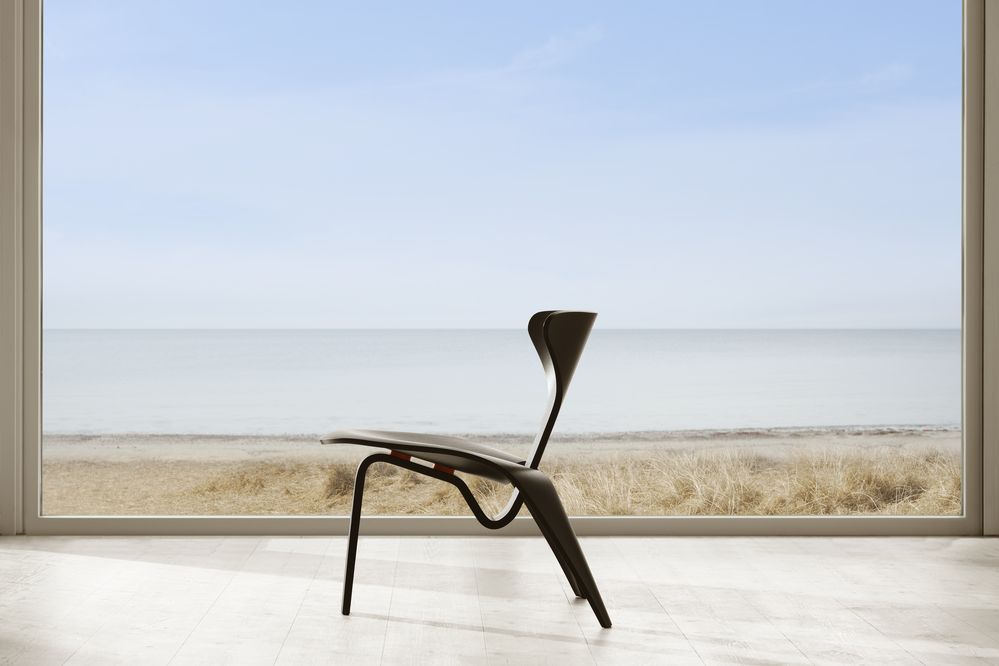 "The PK0 A stands out in design history. In the early 1950's, Poul Kjærholm challenged our perception of the construction of a chair. Two moulded forms, each sculptural in shape, connected by a simple spacer create a comfortable chair with no defined frame or base. The design continues to inspire with its durable aesthetics, function and beauty," says Marie-Louise Høstbo, Head of Design at Fritz Hansen.