Introducing PK80 and PK33 in Canvas
For the first time, Fritz Hansen now introduces the PK80 daybed and the PK33 stool in canvas. Poul Kjærholm found most of his inspiration in nature, and the natural undyed canvas complements his design philosophy beautifully. The natural canvas is an unpretentious material that gives the two iconic Poul Kjærholm pieces a new and distinctive character.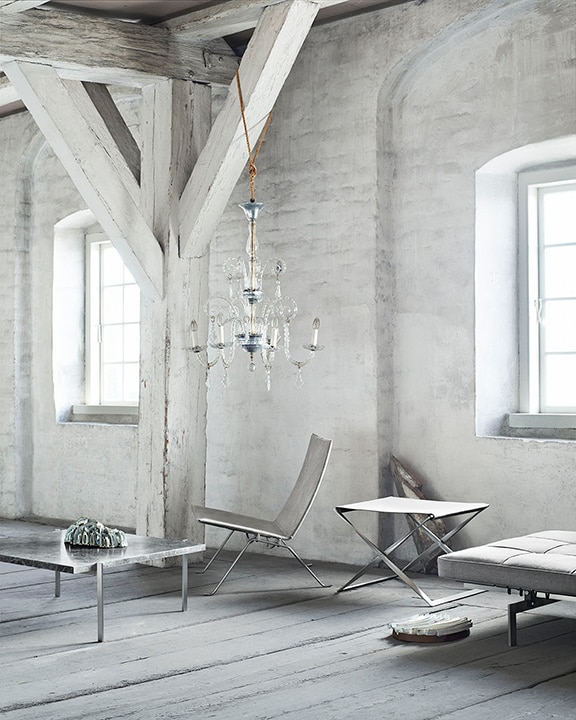 Throughout his career, Poul Kjærholm managed to translate values of simplicity and a love of nature into outstanding and unique items of furniture, driven purely by concerns about material and quality.Perfect quality is often hidden in details that are only noticed with growing familiarity. This hidden beauty is one of the many joys of getting to know Poul Kjærholm's furniture in depth. The certainty that everything is precisely as it should be. No more, no less. The new materials chosen for PK80 and PK33 are no exception to this. On the contrary. Uncompromising quality throughout. Unswerving focus on aesthetics, comfort and durability – and at a more affordable price.