This spring, Fritz Hansen is pleased to introduce Fauske marble as a new material option for the tables in the Kjærholm Collection. Named for the quarry in the Norwegian town of Fauske, inside the Arctic Circle, where it originates, Fauske has a raw textured touch and sea-like glisten dynamic expressed through its complex and ancient mineral composition.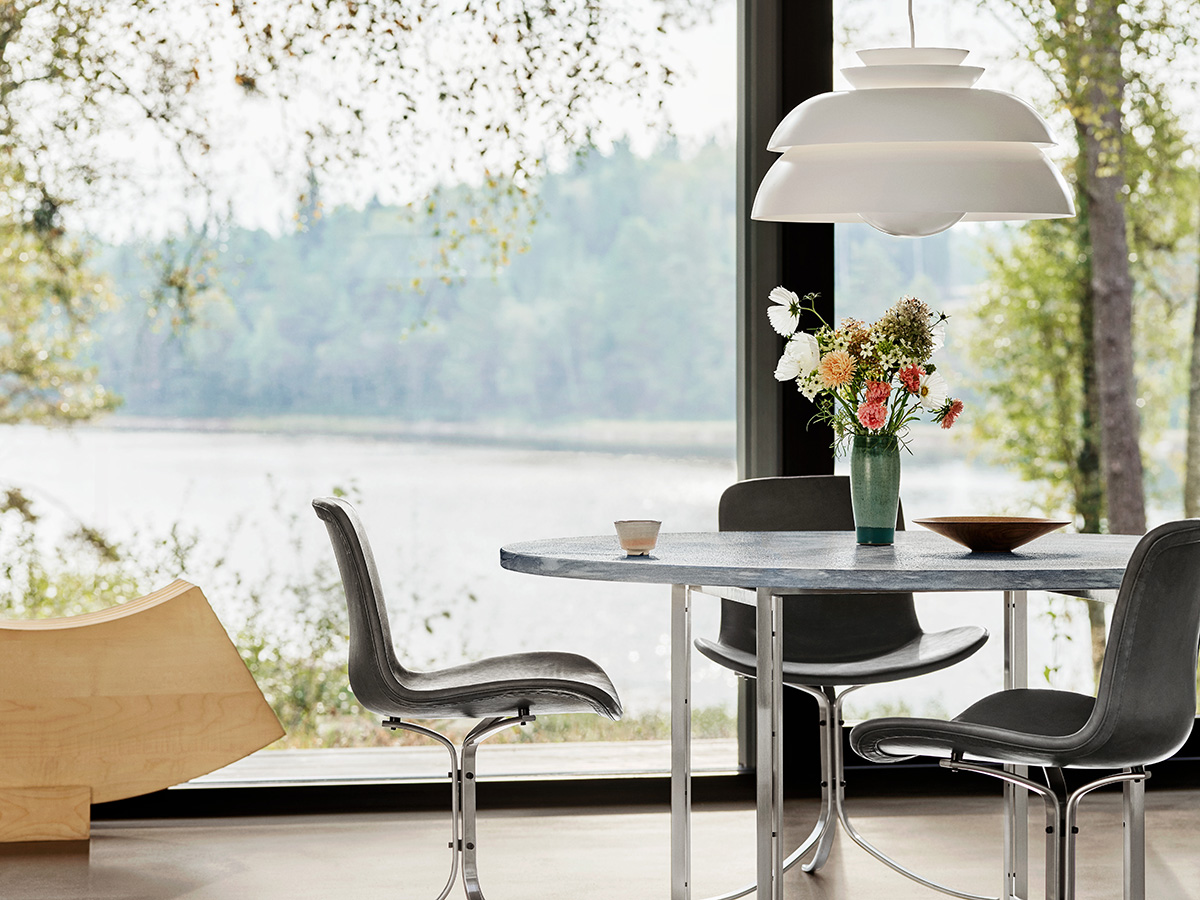 With a rolled finish, as originally preferred by Kjærholm across his designs, the textured tabletops sit in beautiful contrast to the satin-brushed steel bases that define Kjærholm's table designs. Each tabletop is unique, revealing different patterns, colours and surface sparkle from the wave-like veining and visible sedimentary layers with mineral flecks. In fact, the material has a long tradition in Danish design: it was selected for use by Kaare Klint in the restauration of the renowned Design Museum Denmark in the 1920s.
"These tabletops are abstract works of art," says Marie-Louise Høstbo, Creative Design Director, Fritz Hansen, "They remind me of the Nordic light, and how the light transforms the atmosphere throughout the seasons." She adds that the textured surfaces also speak to the work of the late Danish photographer, Keld Helmer-Petersen, and specifically his images of water—Helmer-Petersen worked with Kjærholm during his heyday, making the comparison even more noteworthy.
Available for models including PK61, PK61A, PK62, PK63, PK63A, PK65, and PK54, the Fauske marble offers an impactful and expressive look across the Kjærholm range, from the low and discrete silhouette of the PK62 side table, to the stunning and stately PK54 dining table. Specifically, for the PK54, customers will be able to choose the exact piece of marble they can call their own.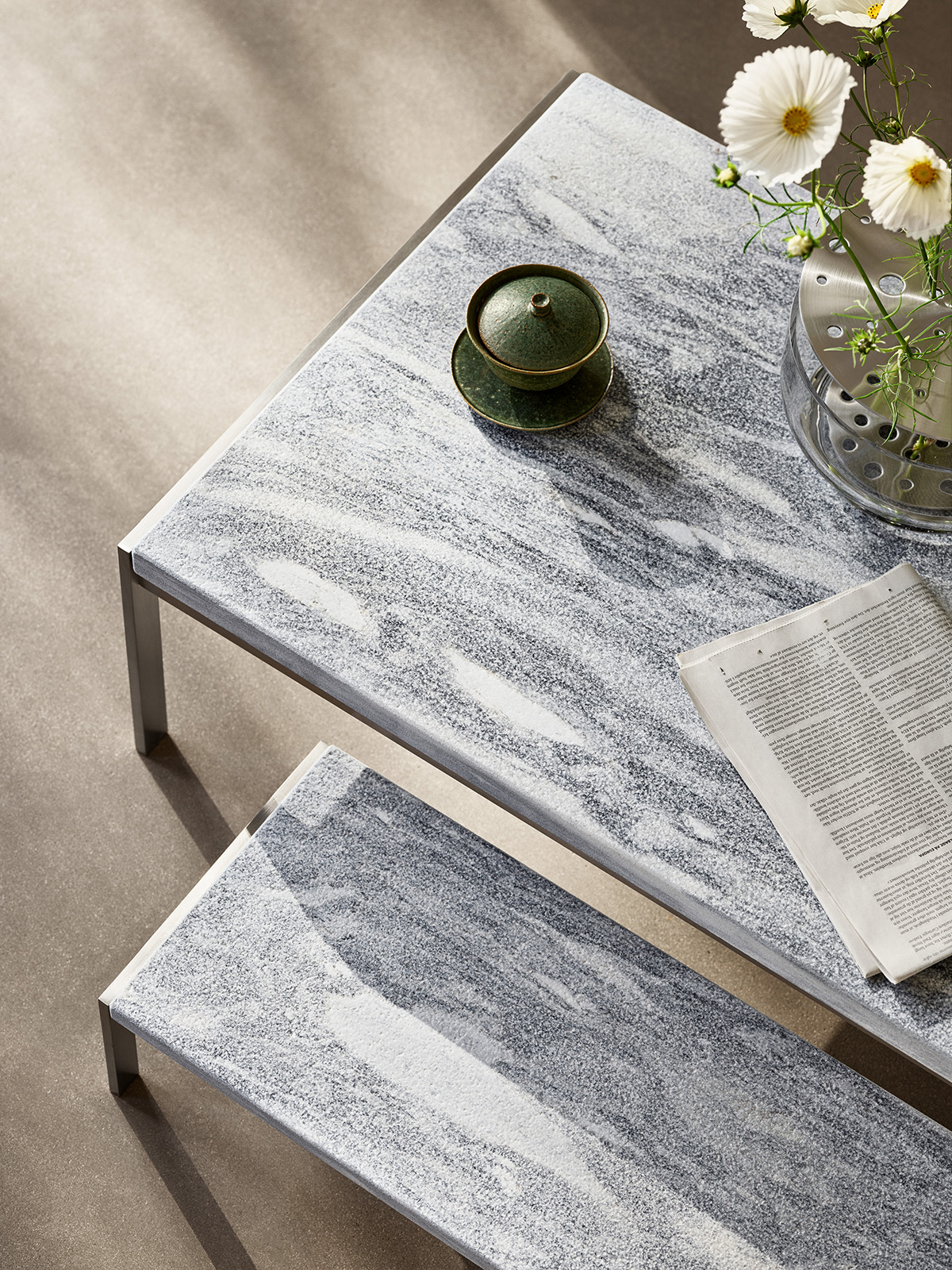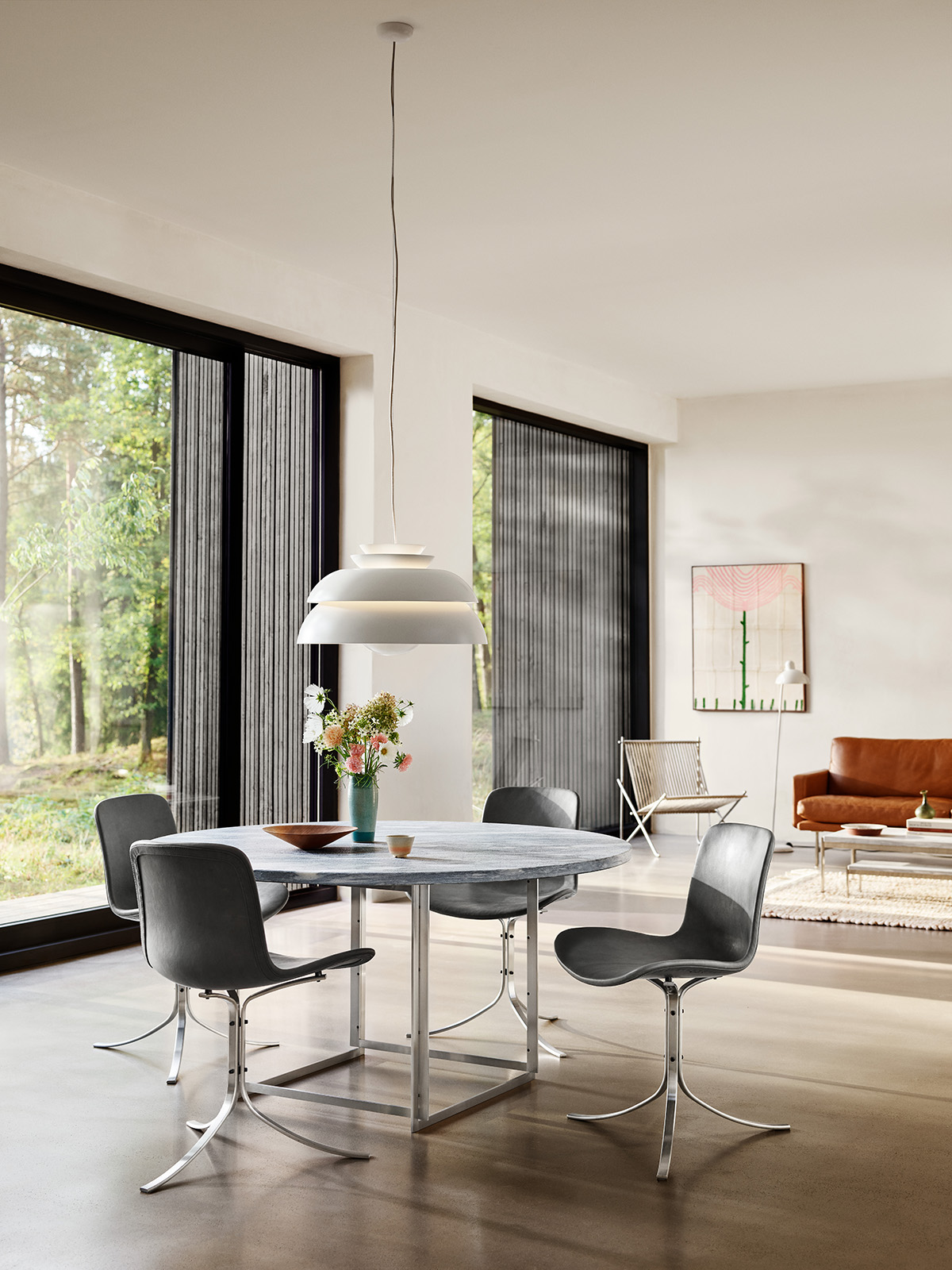 More design by Poul Kjaerholm:

17 NOVEMBER – 20 DECEMBER 2023 Poul Kjærholm (1929-1980) was born in Øster Vrå, a …