Pedestal Table creates new space by exposing all kinds of objects on an easily movable piece of furniture.
All in massive oak in a choice of a natural finish or lacquered white or black, and made to stand for a long time. 'It doesn't require any effort to put together, I actually find the assembly of this flat pack table another quality to cherish. Just screw it together, or unscrew it,' says Matti Klenell who explains that: 'I made Pedestal Table years ago for myself because I needed something where to put my laptop and make it easy to move around. Then the table turned out to be much more versatile.
Use it for tea-cups, a flower vase, or whatever you fancy.
' Pedestal Table can be as low as 25, or grow up to 55 centimeters. The base has a sturdy piece of metal fastened underneath to ensure stability. The interconnecting bolts and nuts are integral parts of the design with no loose parts whatsoever. The use of real wood vouches for longevity, while at the same time recycling wood remnants in the workshop in making the spacers.
'It's a harmonious example of design,' says Anders Färdig, founder of Design House Stockholm, 'a self-evident addition that will find its use in any space. The geometrically shaped spacers have tangible heft and make it positively easy to change to any height one might need.'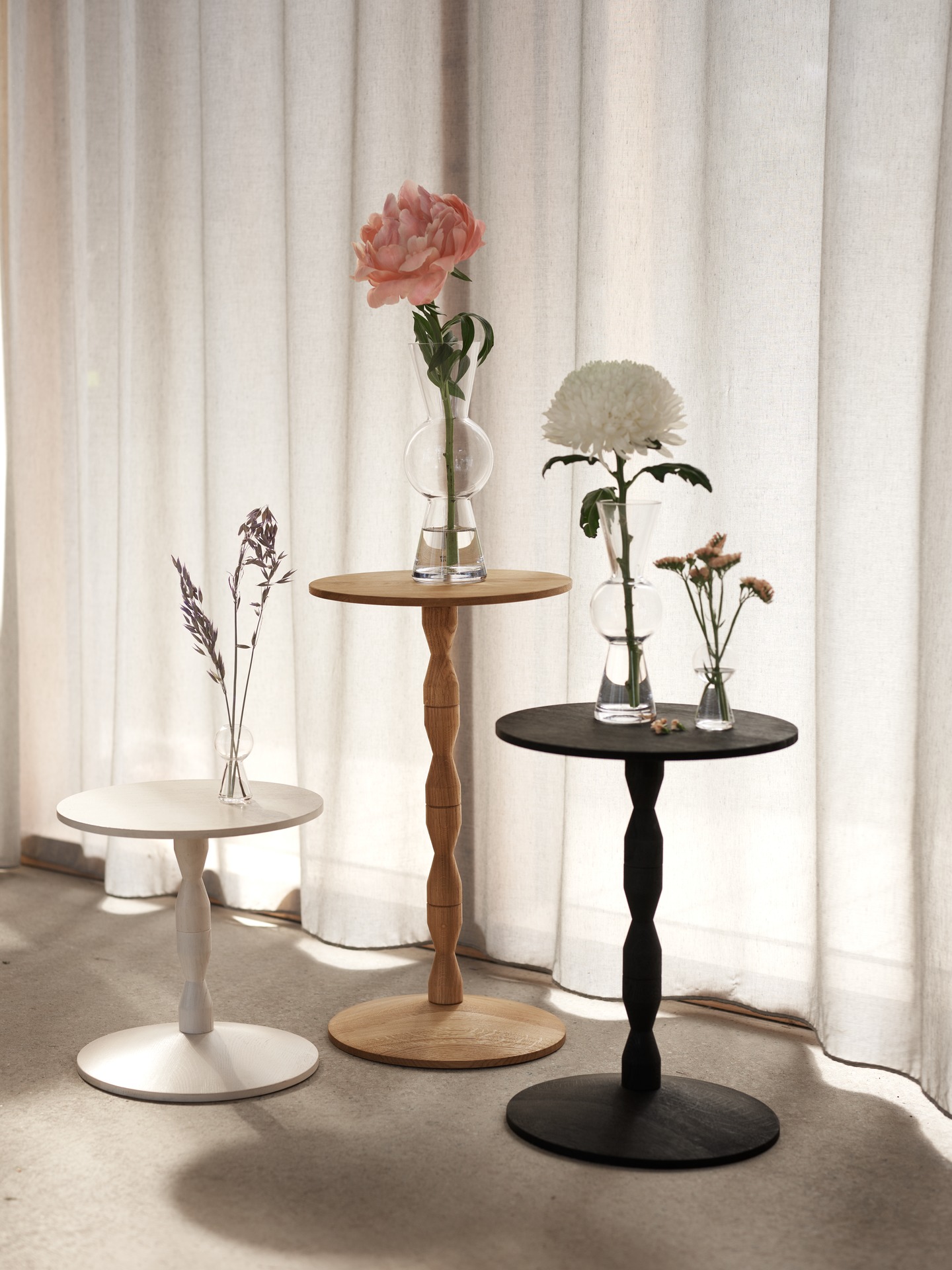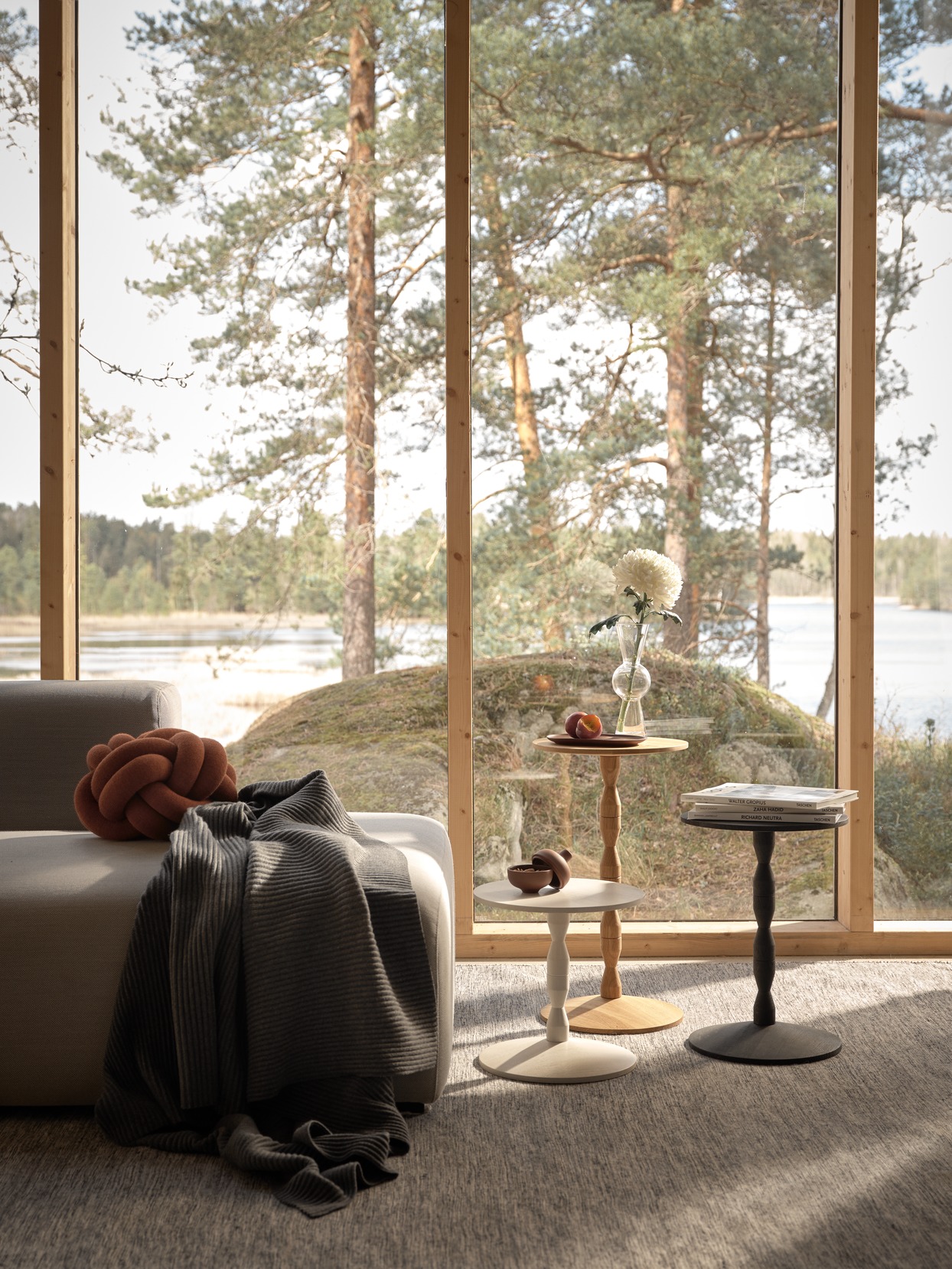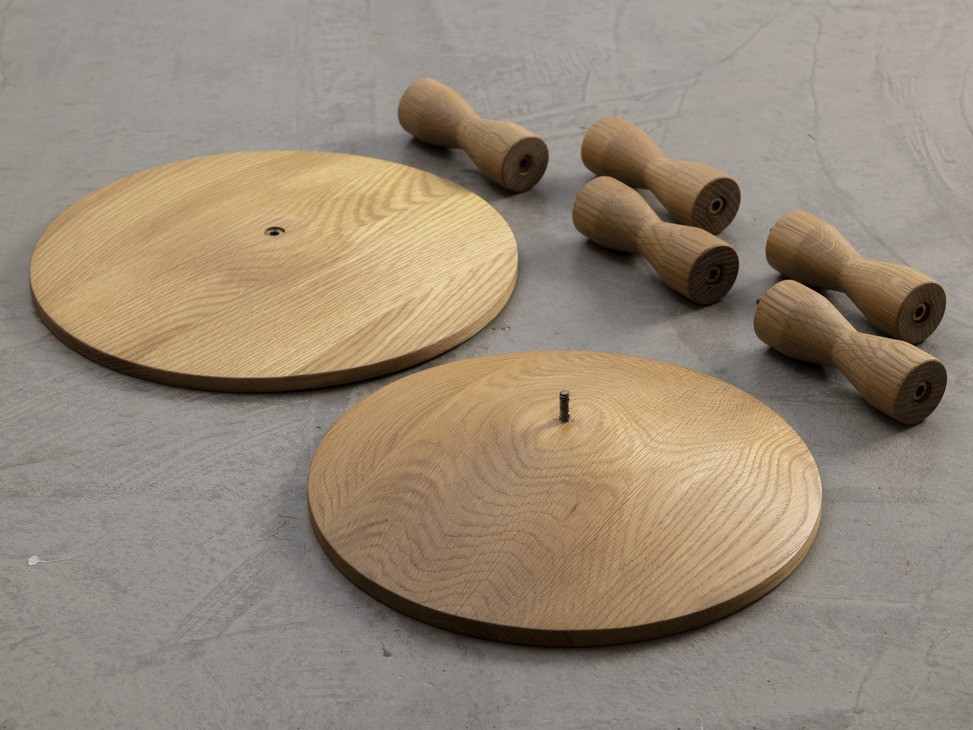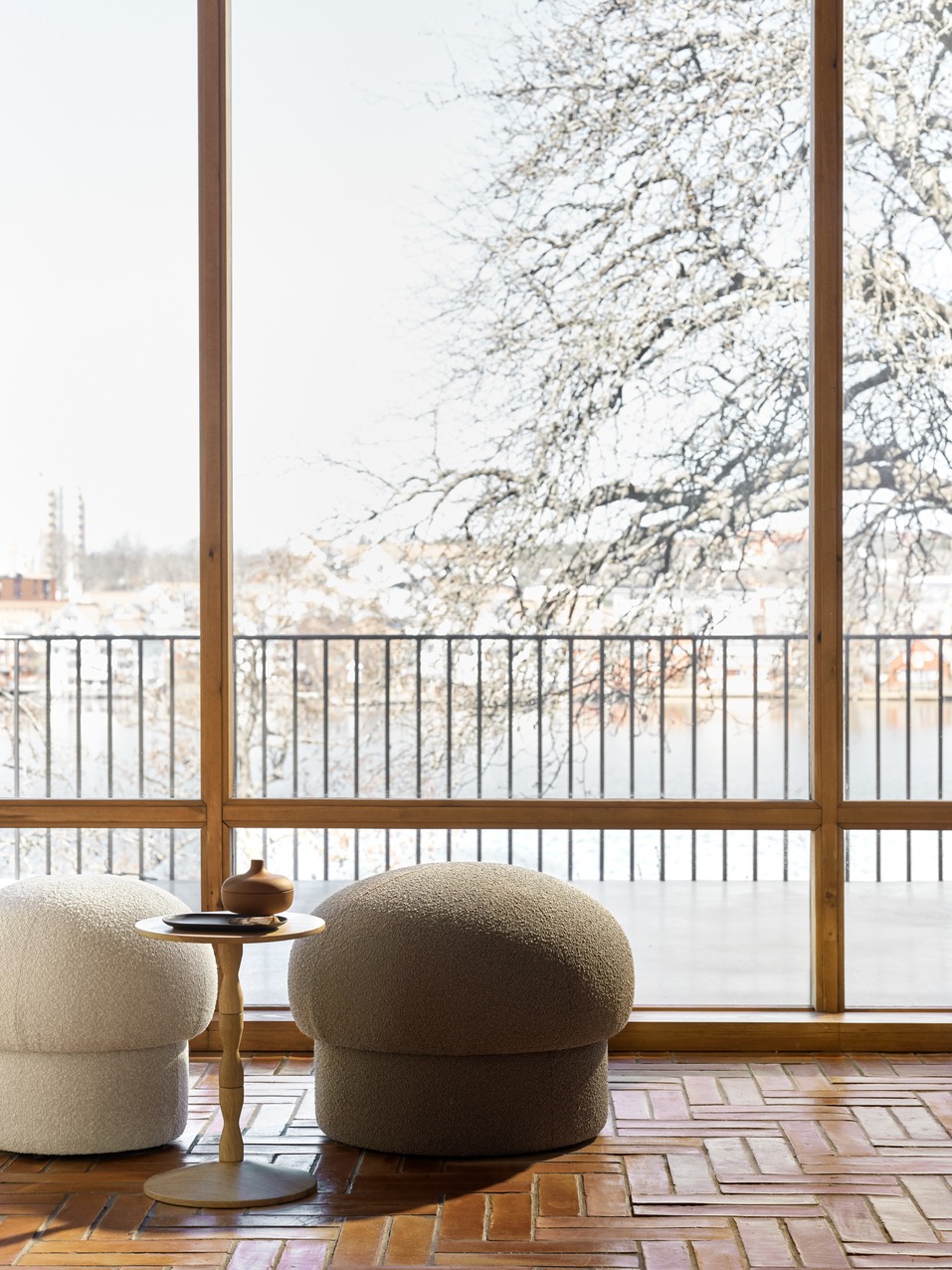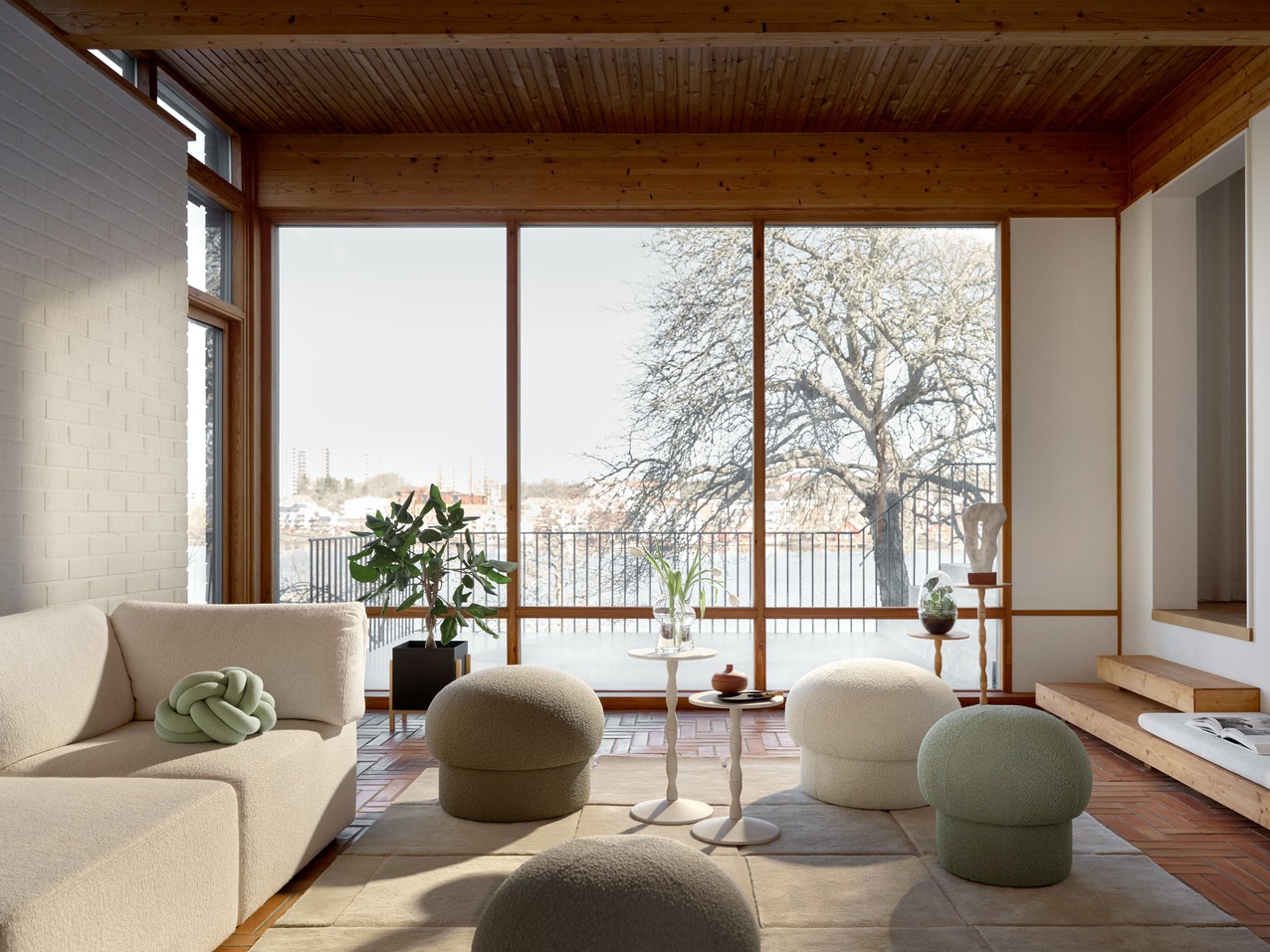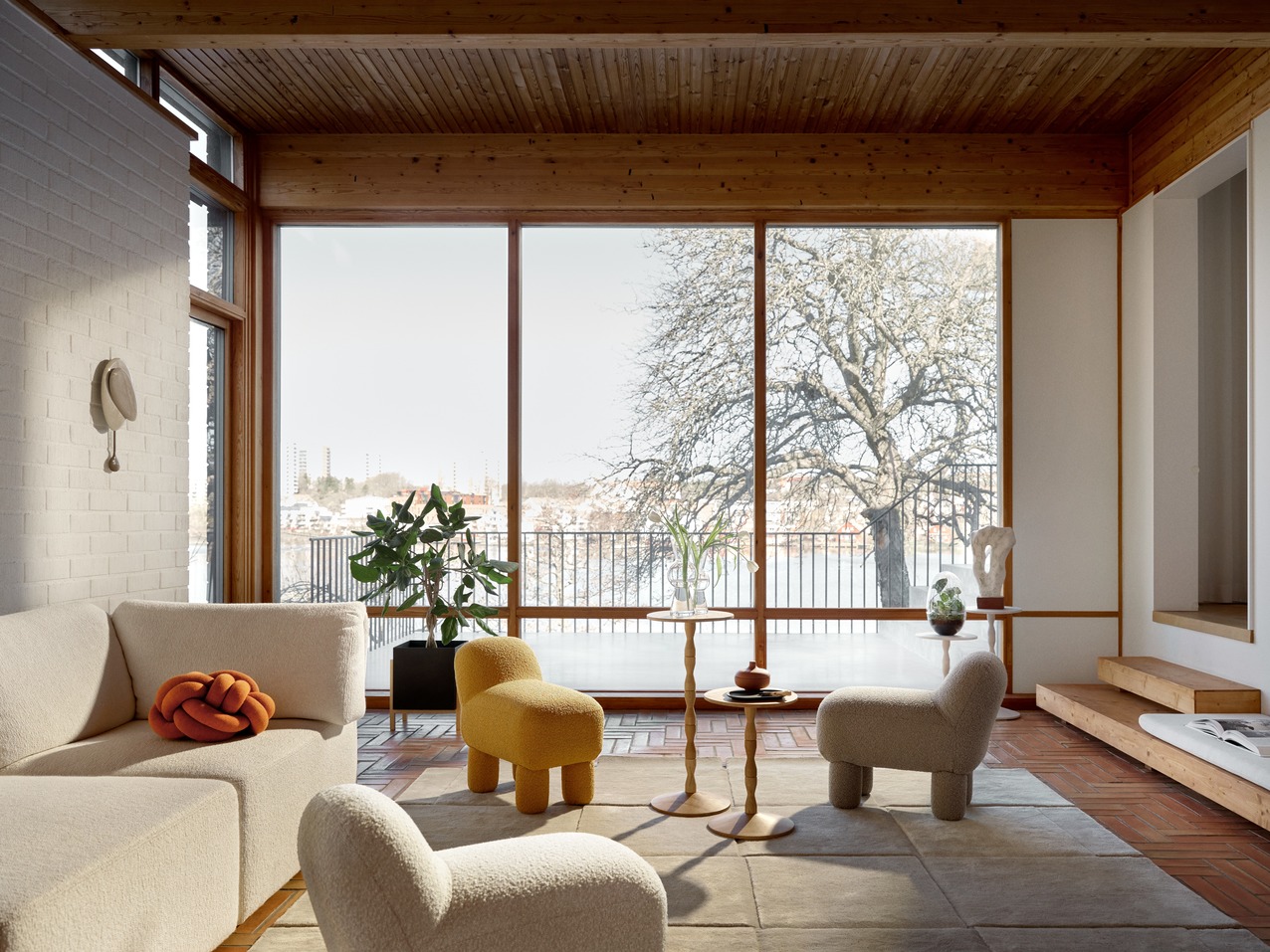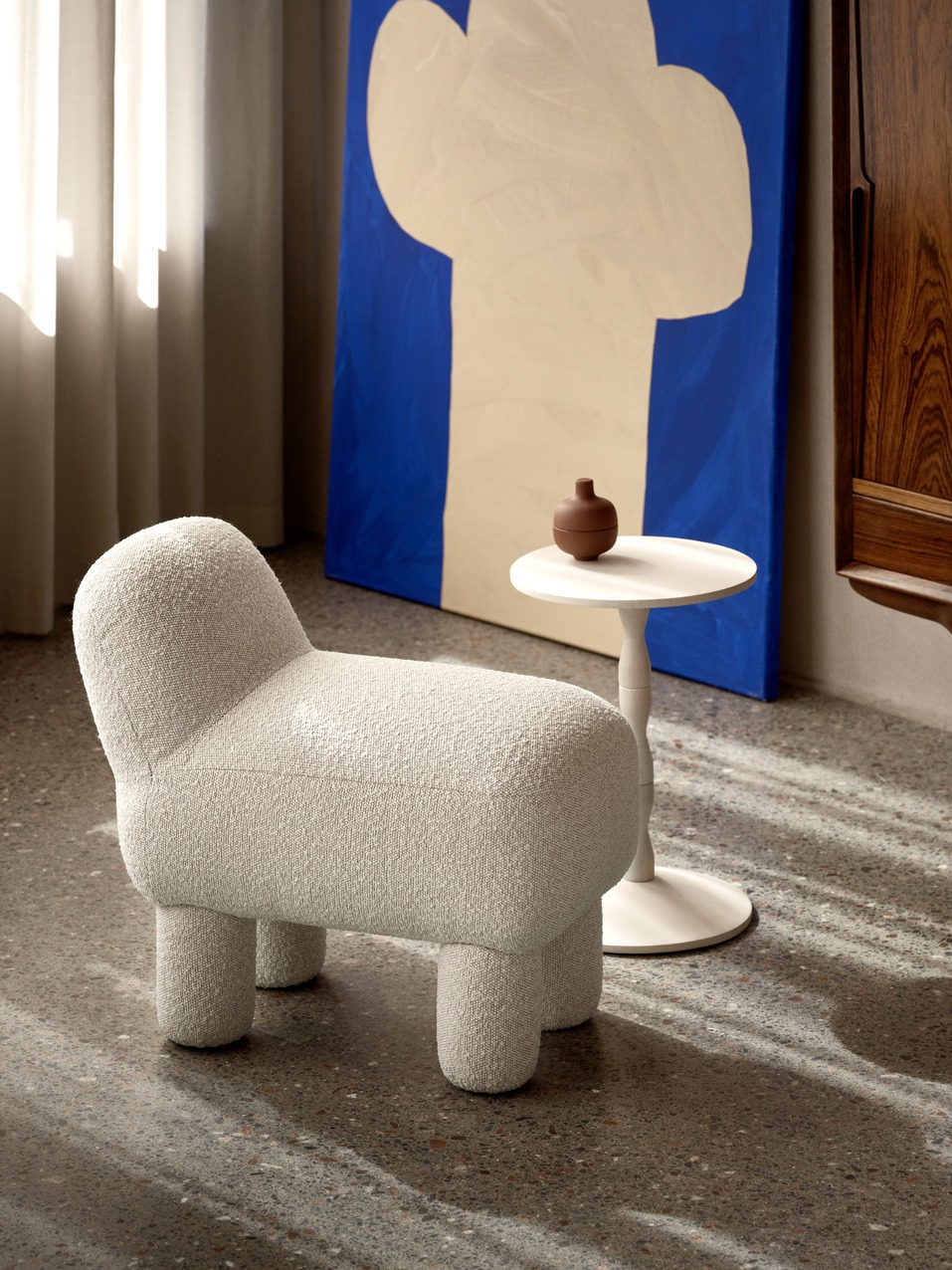 More design by Matti Klenell:

Pedestal Table creates new space by exposing all kinds of objects on an easily movable …