Putki, Iittala, 2018-2020

The Iittala Cup takes place every second year in the company's factory and could be described as the unofficial world championships in glass blowing. The best craftsmen from Finland and abroad compete each in three tasks: biggest ball, widest plate and longest cylinder blown in a mold. All accompanied by a cheering enthusiastic crowd filling the stands of the hot shop.

This peculiar competitive side of glass blowing came to my mind when sketching on a glass light to be placed in the windows of the restaurant at the Nationalmuseum in Stockholm.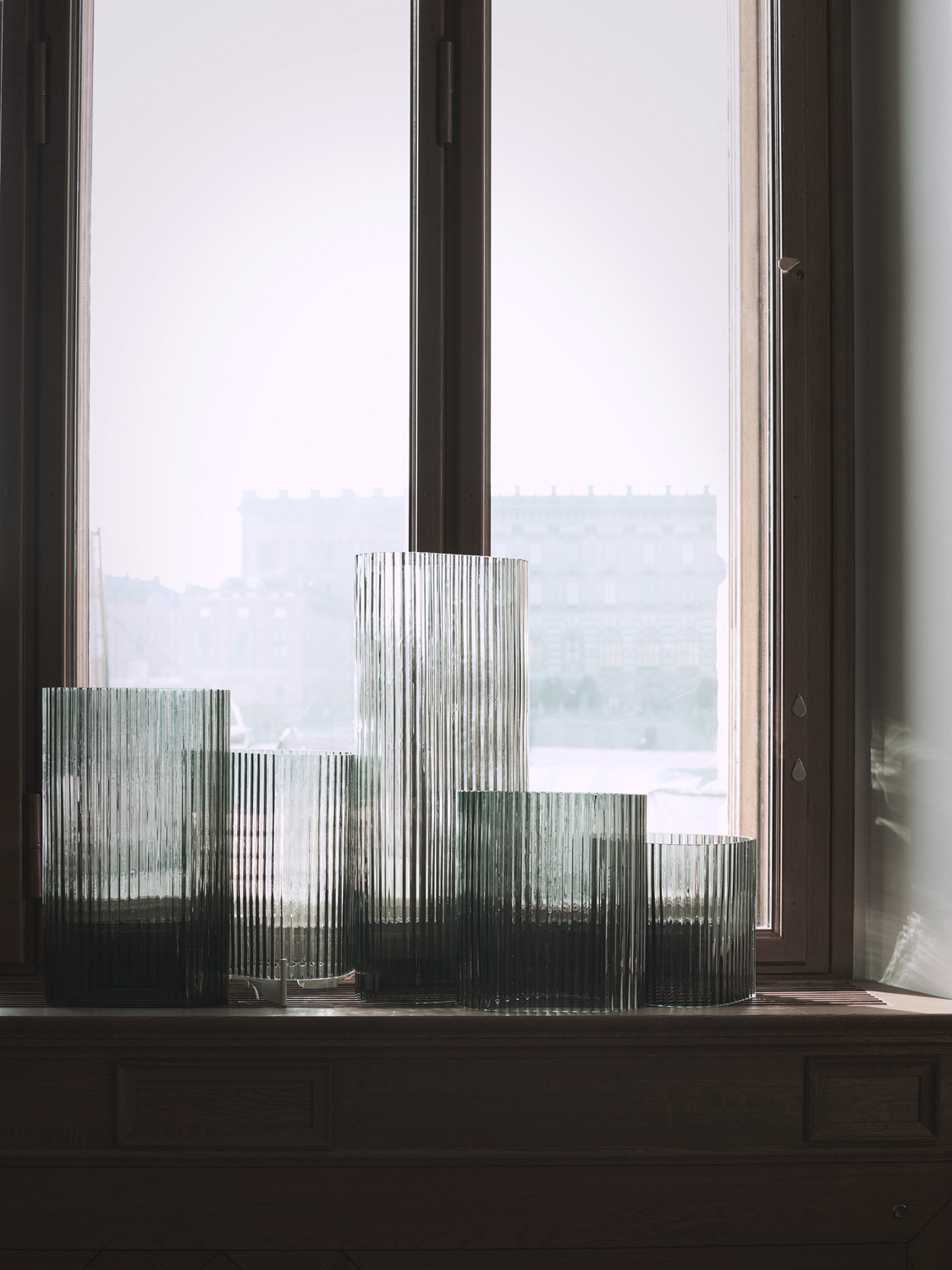 The building designed by Friedrich August Stühler in 1866 has an impressive scale that demands an interior where the objects have quite a size to not vanish. With the competition in Iittala in mind I therefore turned to them with a challenge for their team of blowers. It was a lamp design without a specific height. From a tube shaped mold the blowers under guidance by undisputed champions Heikki Punkkari and Risto Sipilä made a series of glass tubes that afterwards were cut on various heights depending on how high they managed to blow each piece.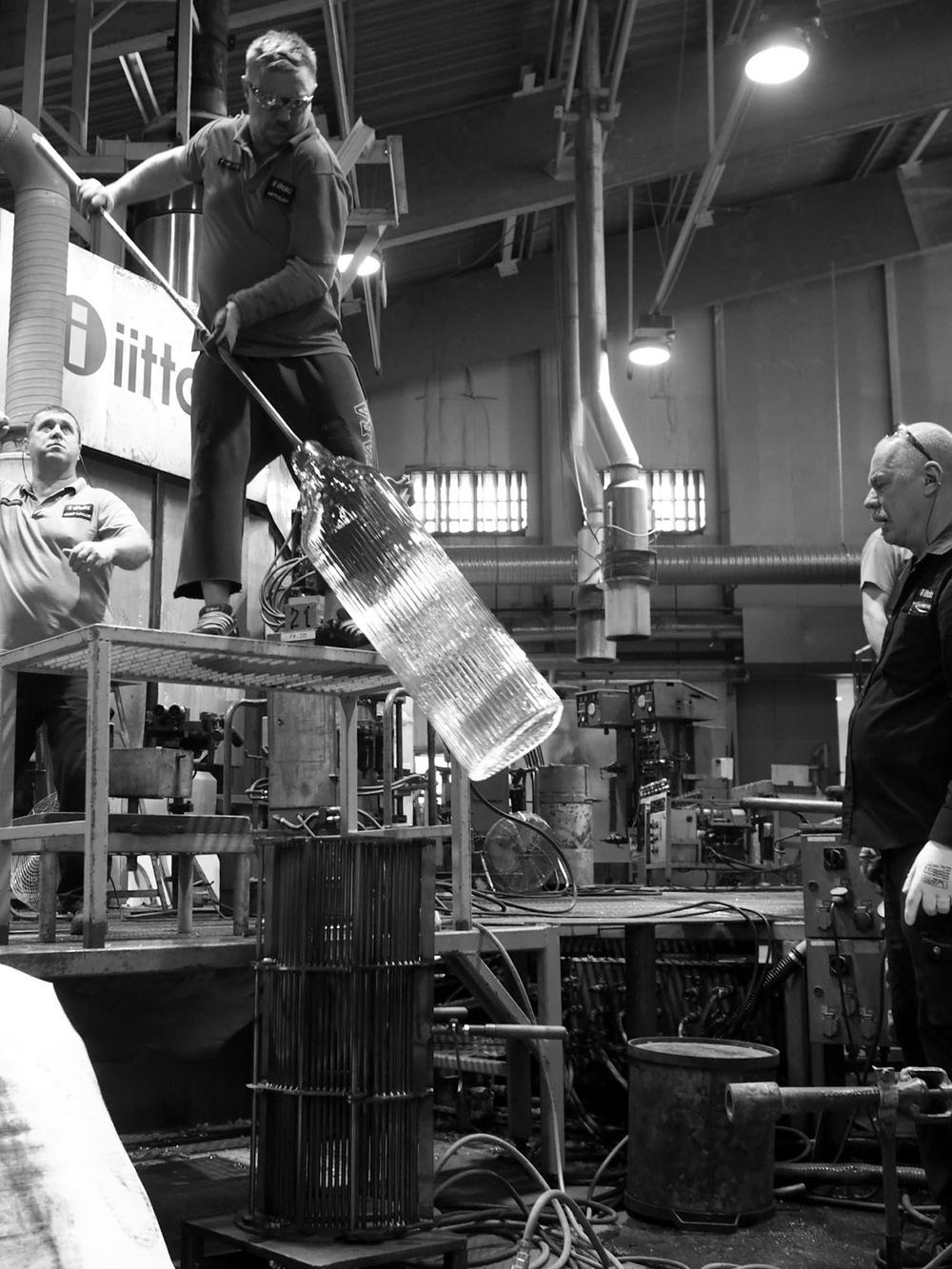 The Putki lamp is a story about making and the process of designing an object. It also refers to history of the initial Savoy vases by Alvar Aalto at the same factory. Neither did they have a specific height but were cut and finished where the first bubble occurred in the glass.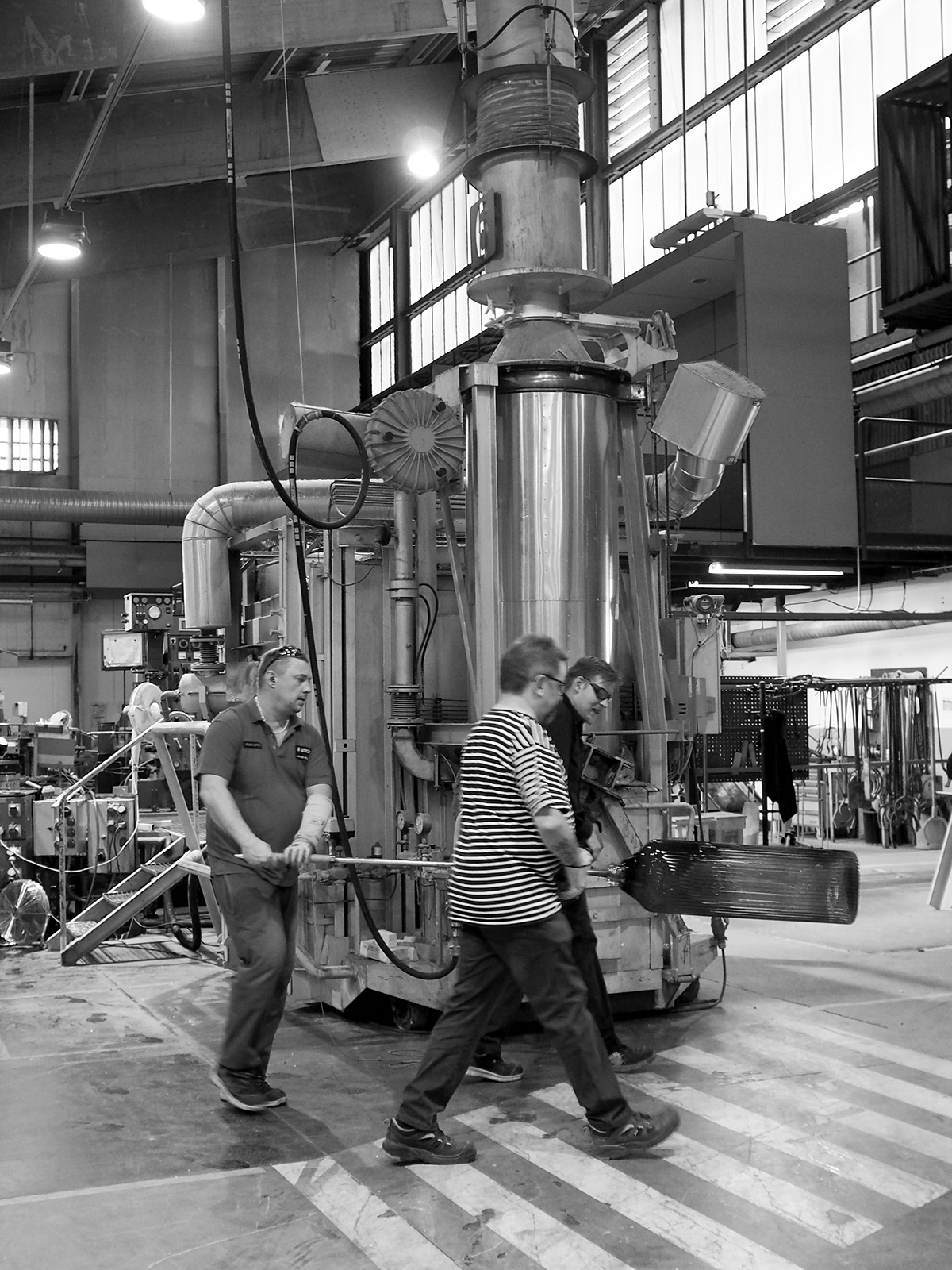 In 2020 the Putki lamp was launched as commercial product after two years of developments to improve the design and adapt it to a domestic context. The new version is carefully scaled down, it has a covered top and the base is in cast aluminum. And yes, it now finally has a fixed height.