The Viva tableware project started with an investigation of contemporary behaviours connected to drinking and to combine that with roots in Swedish glass making traditions in a company that has made tableware glass since 1742. On a very personal note it also ment a re-discovery of a region where I lived for a short but important period during my childhood when my parents studied at the National School of Glass in Orrefors. I was 4 years old in 1976 but the smells, colours and people in the Crystal Kingdom has stayed ever since.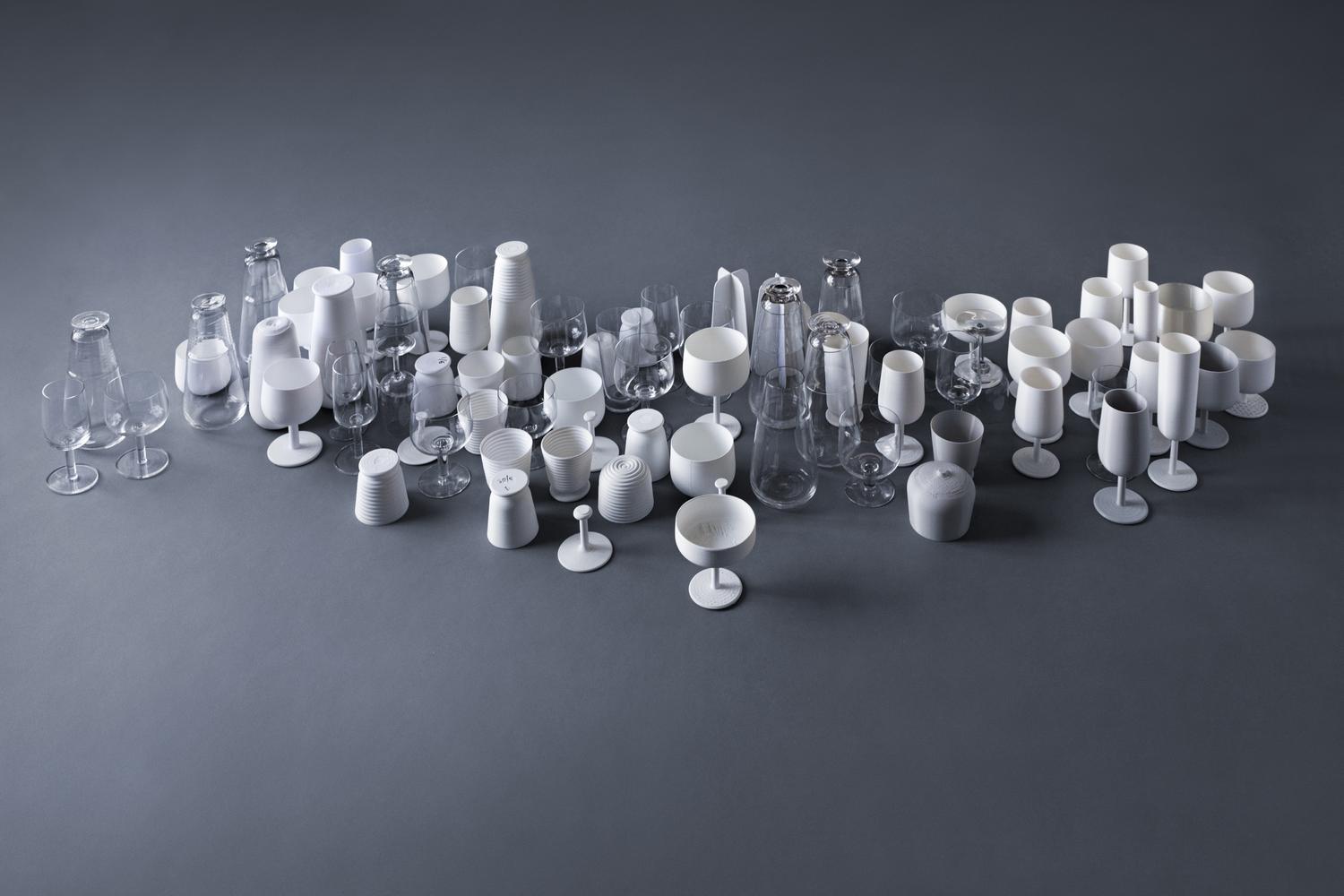 The aim with Viva was to make a versatile series of glasses for everyday celebrations where we wanted each unit to enable an informal way of serving. The informal drinking attitude in biodynamic wine circles was a great source of inspiration when developing the family but the aim was to create products that felt natural to use for all kinds of bevrages.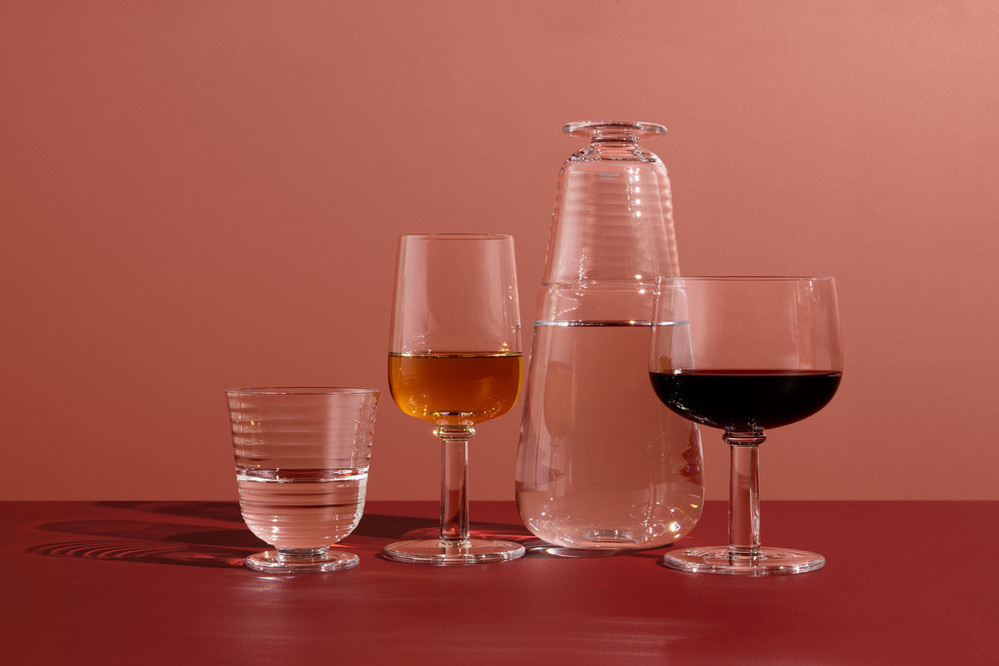 The wide cup is optimized for big red wines but is also suitable for beer, longdrinks, juices or water. The narrow stemware resembles an ISO wine testing cup that makes it optimal for both red and white wines but the slim design makes it great for festive sparkling champagne or cava as well.

The waterglass works as an informal drinking glass for several other bevrages where the asian streetstyle of drinking cold beer in small simple glasses came to mind. It can also be used to serve desserts in. The small water glass has been complemented with a characteristic night jug that ties the small but effective Viva family together. It is its function as a bottle cap that has given the glass its reffled tactile surface.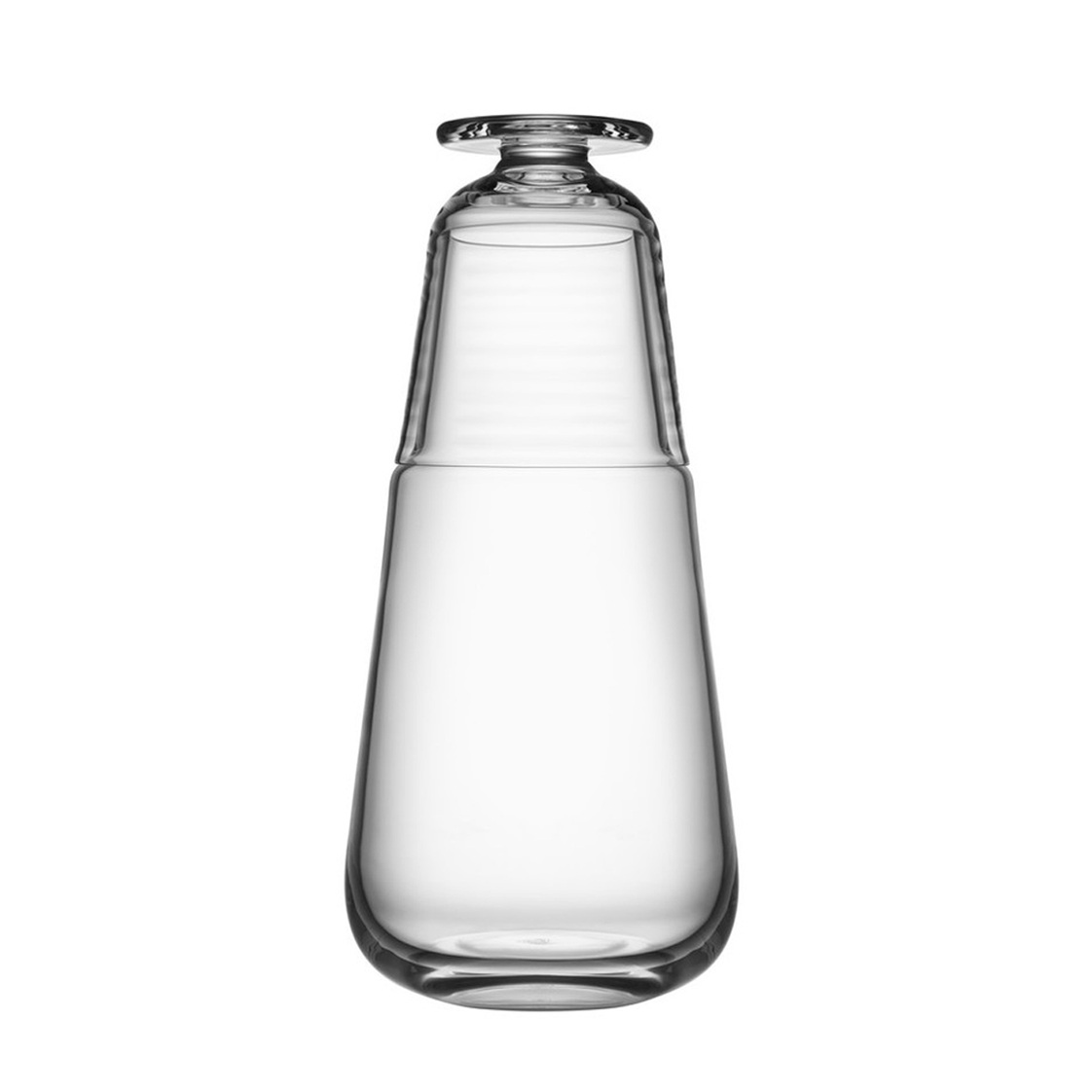 Already from the start we focused on a machine made product witch added to the complexity and excitement during the process. A vast part of the development took place behind the computer screen and in front of 3d printers rather than in the factory hot shop when optimizing sizes functions and shapes. Still I wanted to give the design features that reflected the hand made importance for why a glass is shaped the way it is. The small pearl shaped "bats", or "avolio" where the cup meets the stem is a traditional and decorative way to make a strong joinery between the parts in a stemware and to add that gave the glass a more crafted but also architectural expression.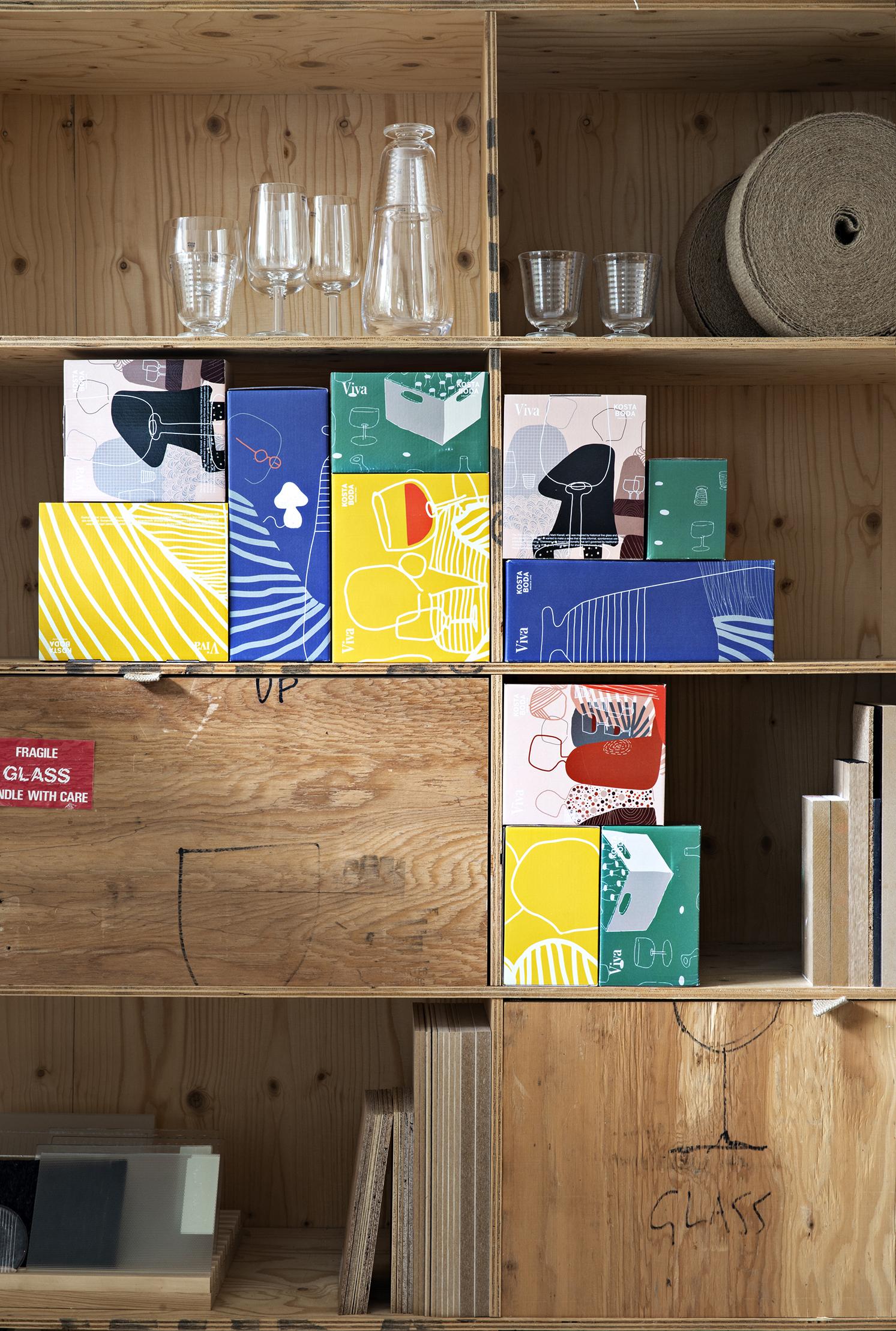 The result is a progressive but at the same time quite romantic, maybe even sentimental, collection that enhance the sensation of craft in industrially manufactured objects. It echoes from Simon Gate and Edward Hald, all gently overlooked by the divine spirit of Monica Backström.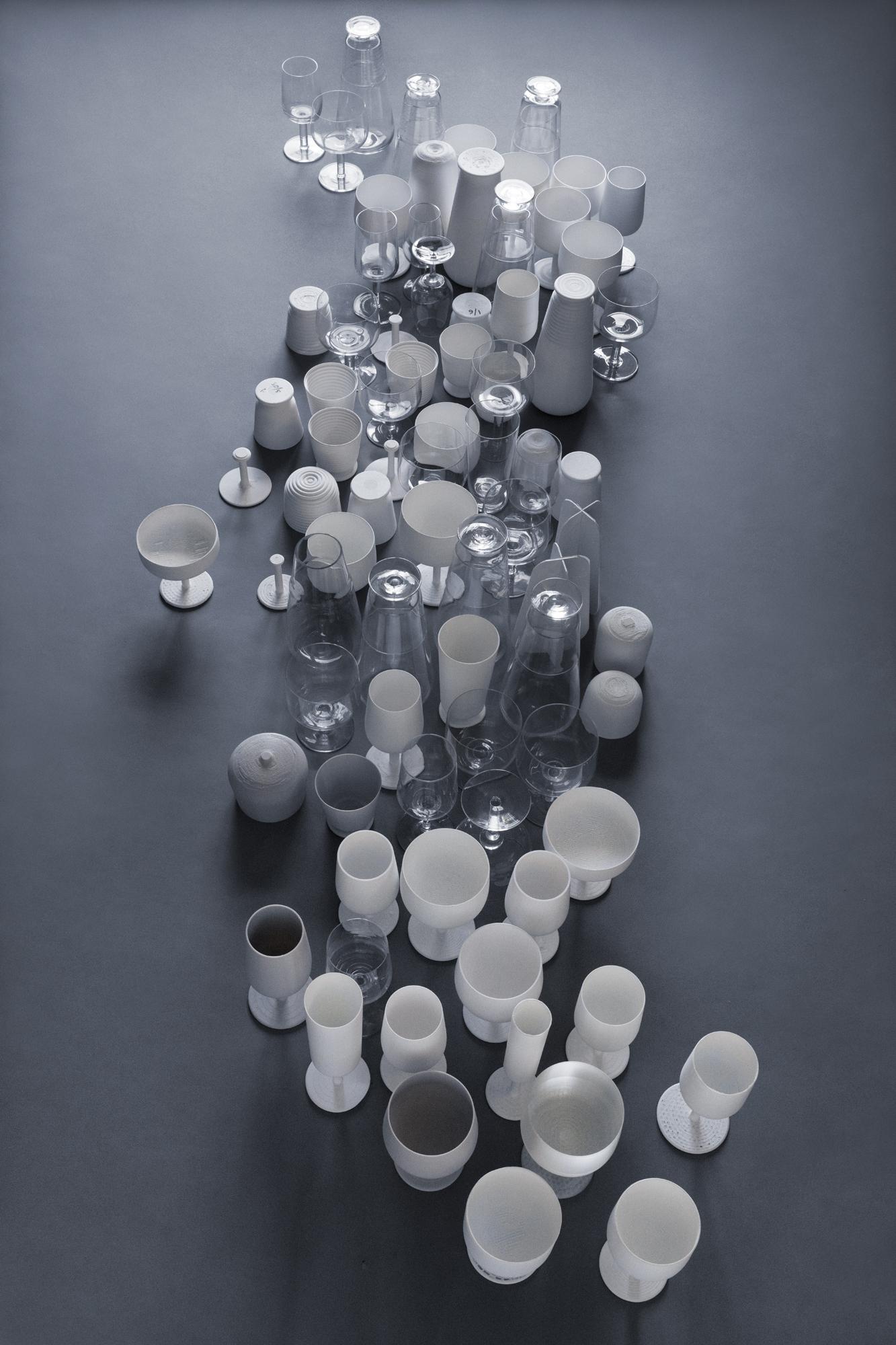 Apart from designing the collection I also got the opportunity to work with the packaging artwork which was a new, almost as exciting experience that made the project unusulally complete.