The table Matti was originally designed for a friends dining room. He wished for a generous meeting place that would work at all times of the day. I found inspiration in the wooden furniture made by the Shaker movement and the result became a large but yet elegant table intended for big dinner gatherings, still with space left for the ten thousand pieces jigsaw puzzle one never finish.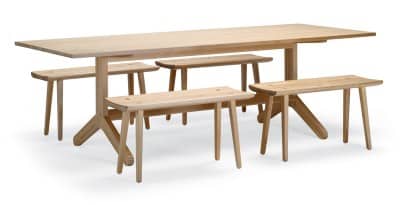 The table works just as well in public spaces as it does at home. It can be a big but informal conference table, a generous work desk, the study table at a library or forming the place for big companies in a restaurant environment. I think it feels very inviting with its large top and the carrying base shaped as a foot rest to use when you lean back after the coffee is served or the contract has been signed.
Design Matti Klenell.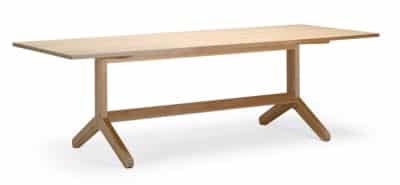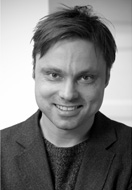 NC NORDIC CARE AB
Box 30. SE-573 21 Tranås.
Phone +46 140 38 40 60.
info@ncnordiccare.se