Problem
How do we gain collective trust in public places? As we saw the might of isolation soaring throughout 2020-21 we find ourselves awkwardly reconnecting in the workplace, in third spaces, and at planned gatherings. How can furniture act as a nudge, a subtle facilitatory for comradery as we return to work and public places? Together with Danish furniture progessive, +Halle, we explored these questions throughout a year long briefing.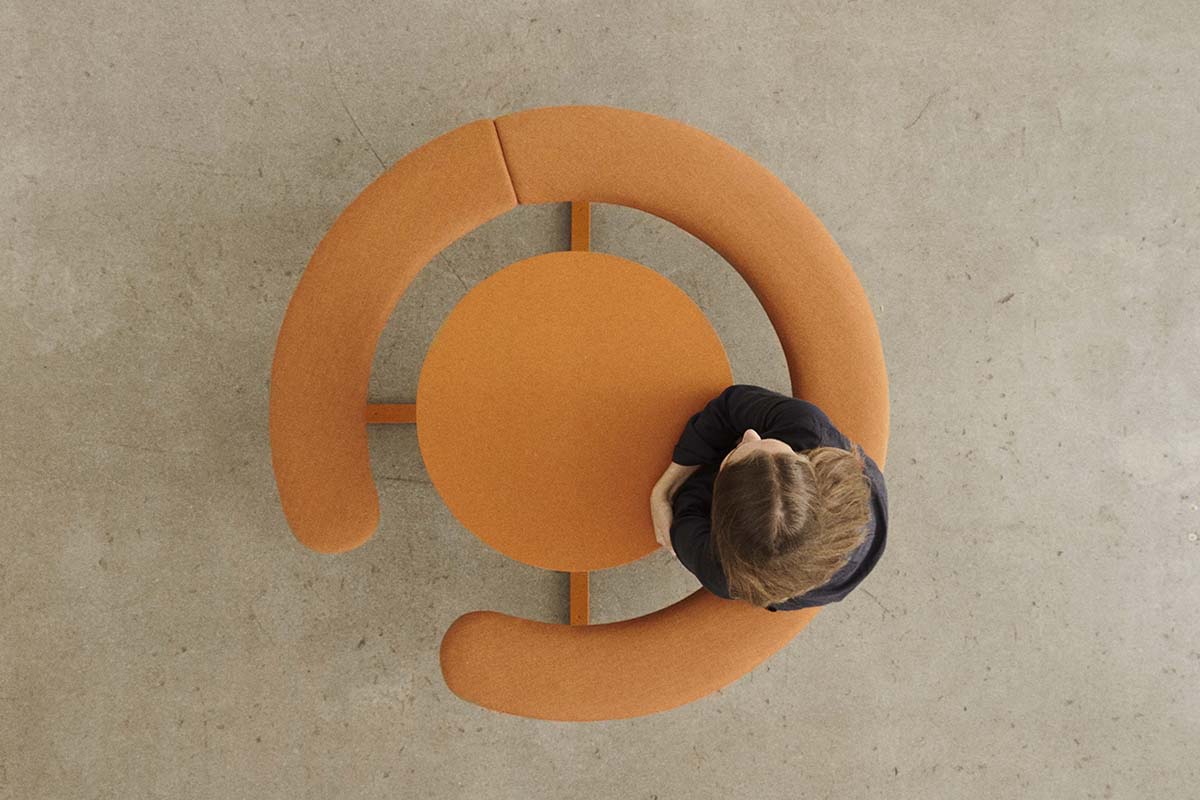 Process
+Halle brings together designers and experts in academia to kick off each year's Annual Briefing. For Annual Briefing #2, we centered around the theme of "Sharing." Together with +Halle, the design and architecture studio Snohetta, and experts in communal spaces we investigated many ways for furniture to encourage moments of sharing. Throughout the process we at FUWL harkened back to familiar moments like sitting around a campfire, or naturally gathering in a circle at a team huddle to inform our design exploration.

Solution
The result is Picnic, a new communal seating range that dresses up and transforms the familiar outdoor inspiration into a warm and simple gathering point indoors. With small means Picnic offers people the opportunity to sit up high, lean on, and gather from 2 to 6, shoulder to shoulder, around a campfire of sorts. It's design affords people the opportunity to maneuver in, and around it much like its wooden counterpart. The decision to make the range exclusively round and with fixed seating allows for Picnic tables to be easily placed in high traffic areas as well as avoid clutter. It's a collection for the workspaces we are coming back to where sharing and collaborating are key.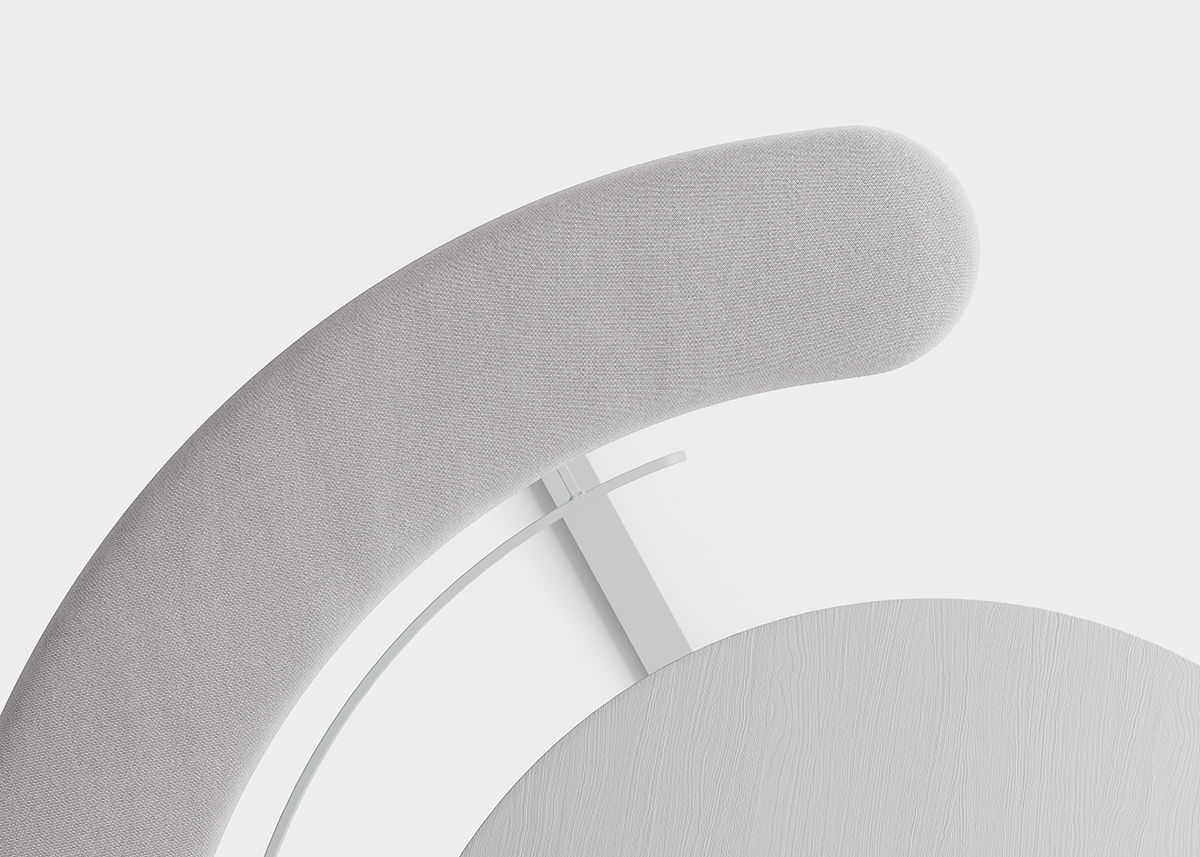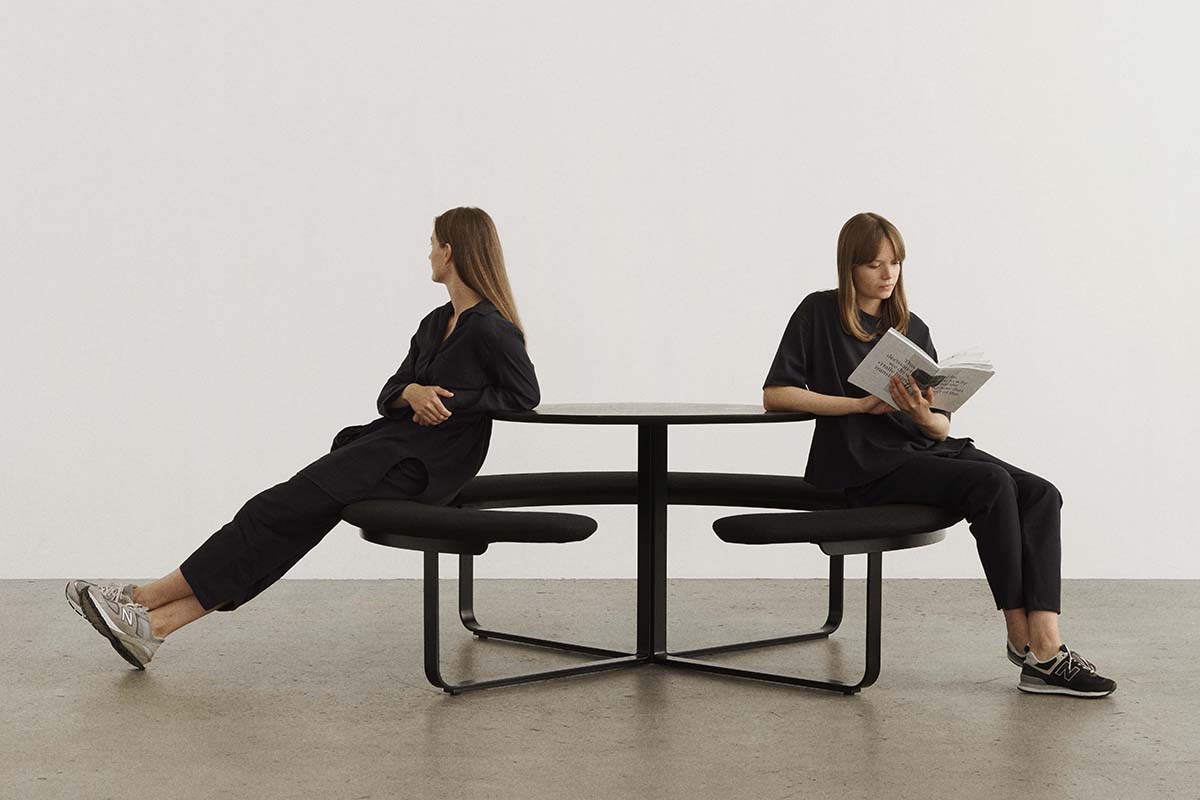 https://www.formuswithlove.se/work/halle-picnic/
Photography credit
Picnic Family
Picnic Close up
Picnic Packshop
Picnic Scene
©Oleksandr Shestakovych
OPUS-Behaviour 1-6
©Chriatian Torp
More design from Form Us With Love:

With their distinctively minimalist Cubicle collection, Stockholm-based design studio Form Us With Love is showing …