Form Spaces From Furniture
Getting back to work, we'll need spaces we can adapt to changing needs. Keilhauer and Form Us With Love launch Epix, a collection built to form spaces with furniture.

Over two years in development, the Epix collection is designed to amplify workspace flexibility and upgradability. With a chair system, ganging tables, shelving walls, and trolley a variety of interchangeable work settings are made possible. Architects are empowered by Epix to design offices that they know can adapt to change. Work settings can be easily scaled up or down. Spaces can be divided or opened up as needed by its occupants.

The Epix Seating is based on an 100% recycled aluminum chassis that both seats and bases connect to. Everything from a task chair to cafe chair can be built on the chassis to fit a range of work settings. The seats come in thin 100% Polypropylene or 100% PET felt made possible by the chassis, a clear distinction from the industry standard of mixing fibers into plastic and rendering seating difficult to recycle.

"We designed Epix to be a system of parts.The turnover and obsolescence of furniture in the workplace is increasing. And yet, furniture is generally designed from mixed materials that can neither be recycled or upgraded to meet the needs of new work contexts. With Epix we are looking to change that. Everything comes a part to its recyclable mono-material state," comments John Löfgren, Creative Director at FUWL.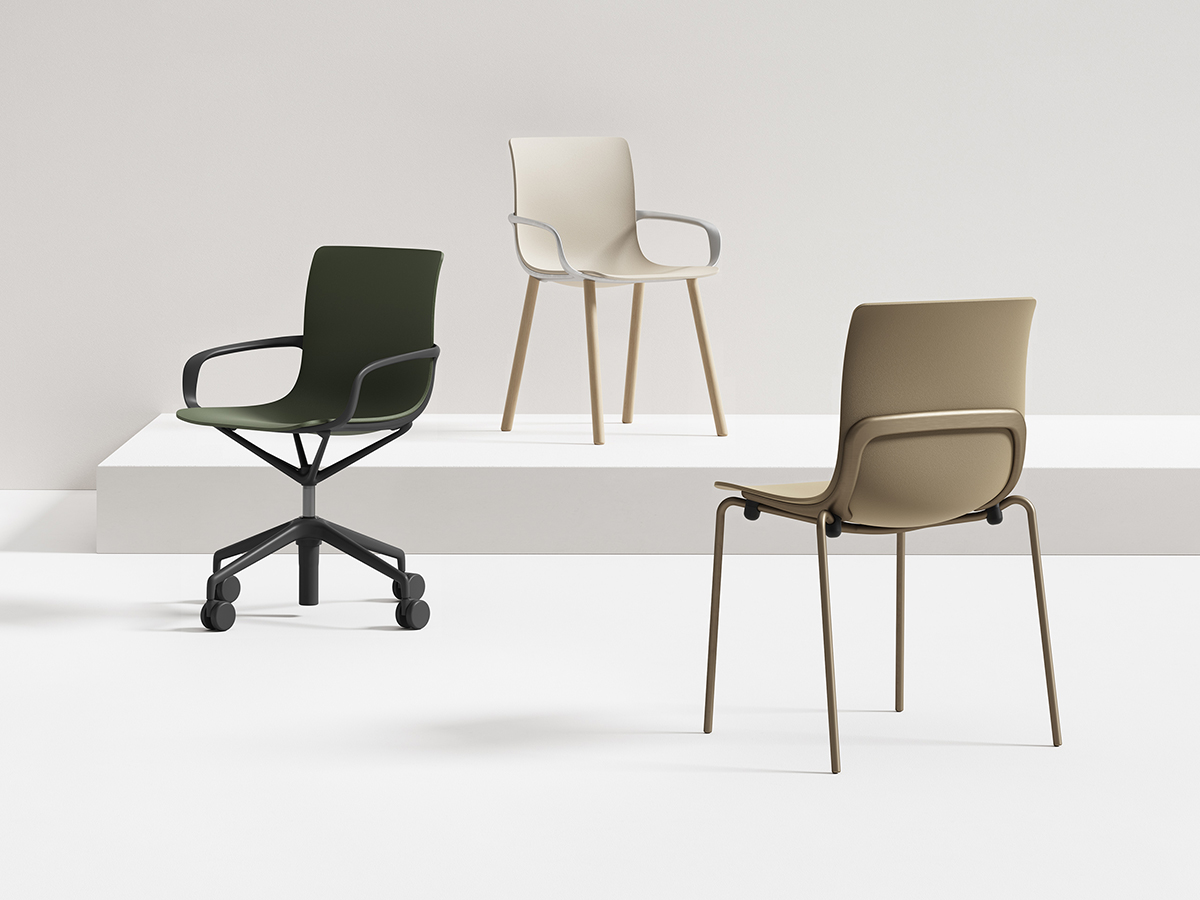 Epix Tables are a mobile solution that can be rearranged for small work groups, or combined to accommodate large-scale gatherings. Square shaped with two casters for easy arrangement, they come in conference, counter and bar height.Under-mounted hooks provide storage for bags and coats to maintain a clear work surface.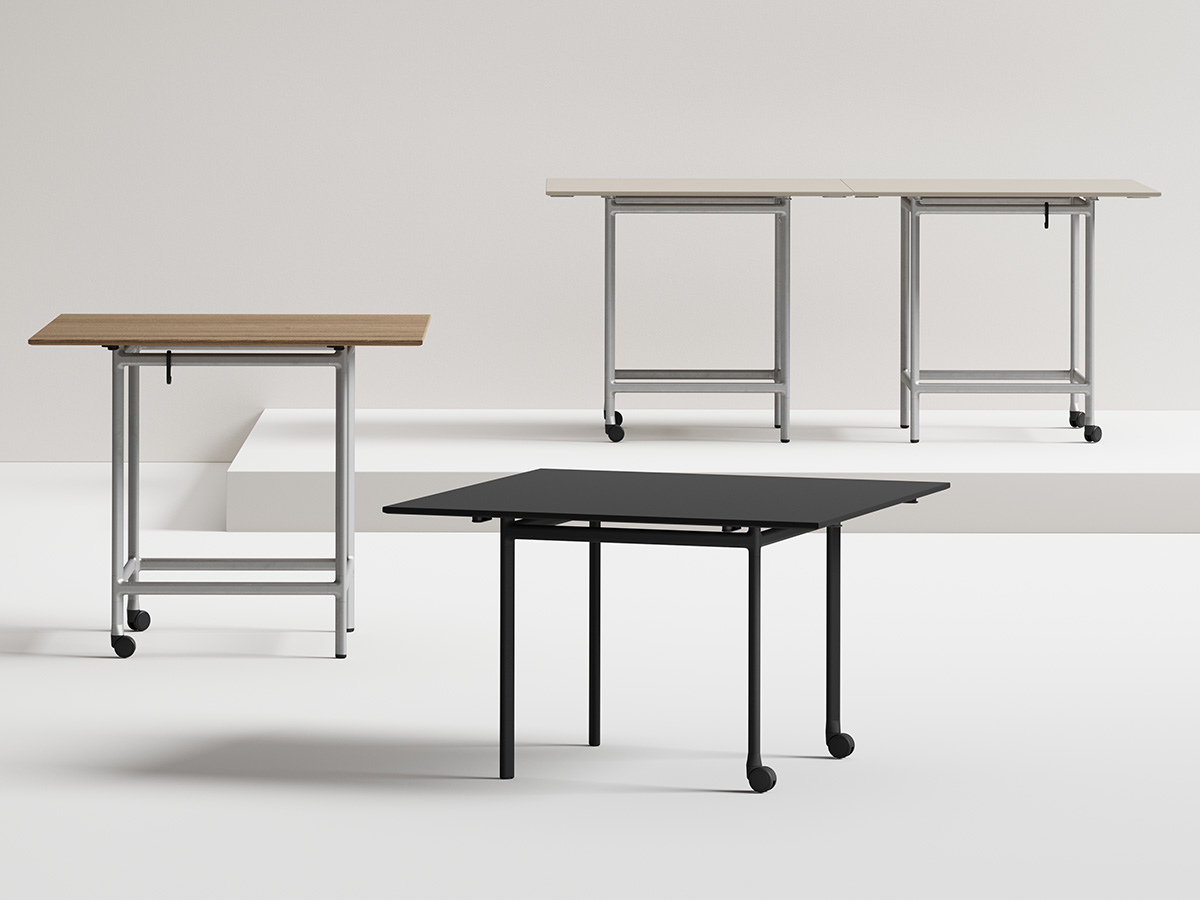 "We see that the spaces designed yesterday don't work for the new types of work settings people need. Sometimes spaces are too open, making it difficult to manage distance and privacy. Other times, spaces are too zoned off, making collaboration difficult. Epix comprises seating, tables, and storage for zoning spaces for different types of work. The mobility built into them makes this possible," notes Jonas Pettersson, CEO at FUWL.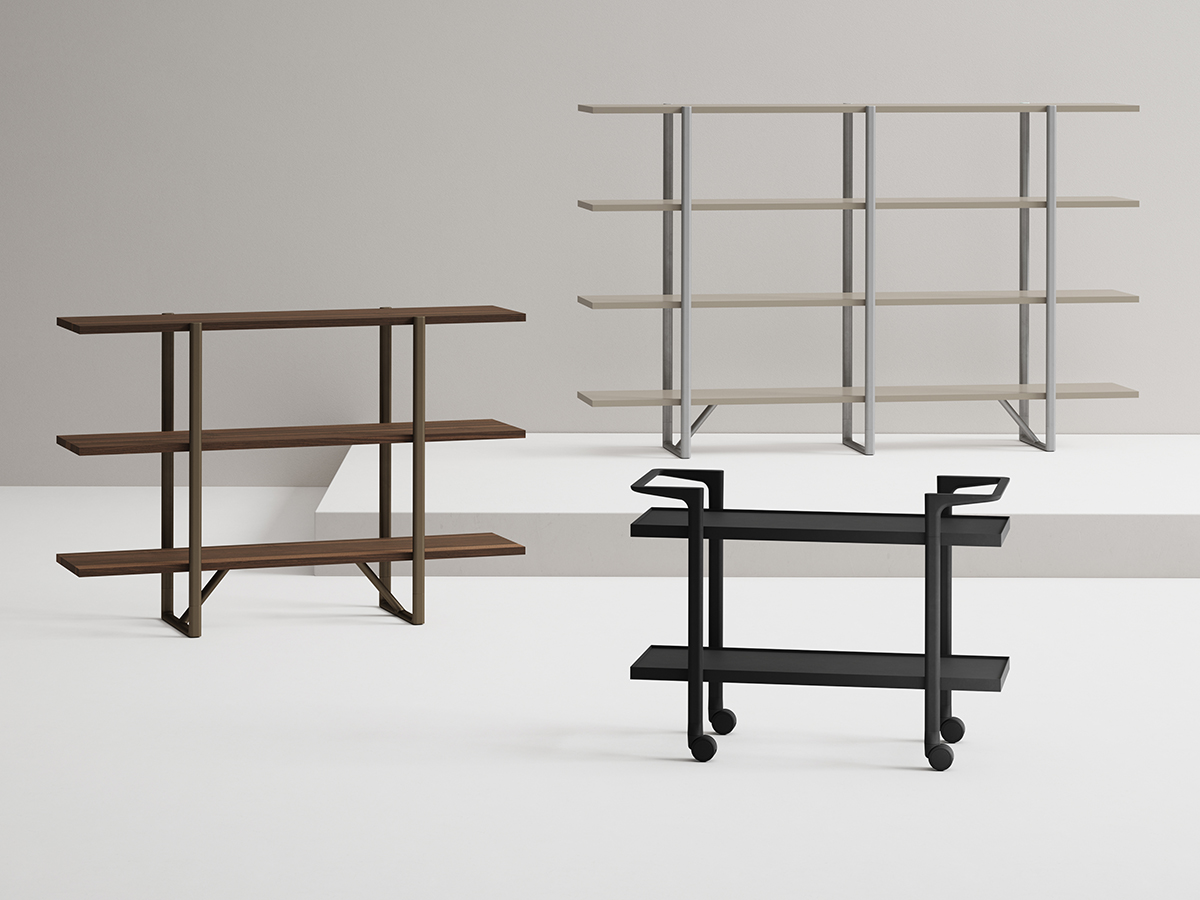 Epix shelving does more than storage. It can hug a wall, but also function as a wall itself within the ever changing workspace. It provides a visual divide and, with the addition of knockout, movable felt panels, physical and auditory privacy as well. Understanding that people tend to congregate around the tools they need, a mobile cart rounds off the collection – allowing tools to be brought in and out with ease. It's built with the same logic and parts as the shelving.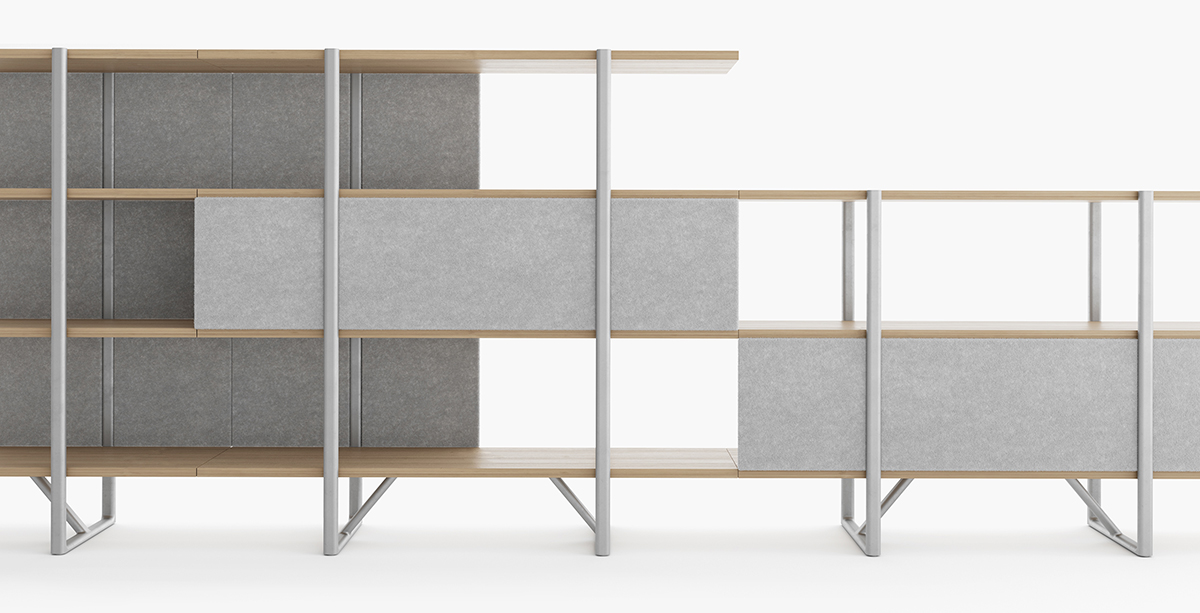 Collectively or independently, Epix provides a functional and intuitive furniture system. "In terms of use, in terms of set up – it is easily understandable. There is no fuss. You can see how to use each item and each item together. One collection is a full solution to make it easy for the specifier," says FUWL Creative Director, John Löfgren.
FORM US WITH LOVE
Sankt Eriksgatan 106, 113 31 Stockholm, Sweden
formuswithlove.se
+46 8 218 002