Designed in 1963 Barboy is a typical example of Panton's furniture. An adaptable side table and mobile storage unit in one.
Barboy consists of three round-shaped drawers, which can be pulled out fully so the whole surface can be used. Combining a matt surface with a shiny chrome handle and wheels gives the piece an elegant contrast and makes Barboy a functional piece of design furniture.
Panton designed the Barboy at a time when he was
inspired by free, mobile rooms. The idea was that
spontaneous conversations could take place without
bumping into obstacles. It was from this spirit that the
idea for the Barboy emerged: a mobile storage unit,
which, apart from serving as a drinks cabinet in the
living room, could also work as a practical little chest
of drawers. Panton's goal was to design an item of
furniture, which, besides providing storage for bottles,
glasses and other cocktail utensils, would also be perfect
for use in a bedroom, hallway or office.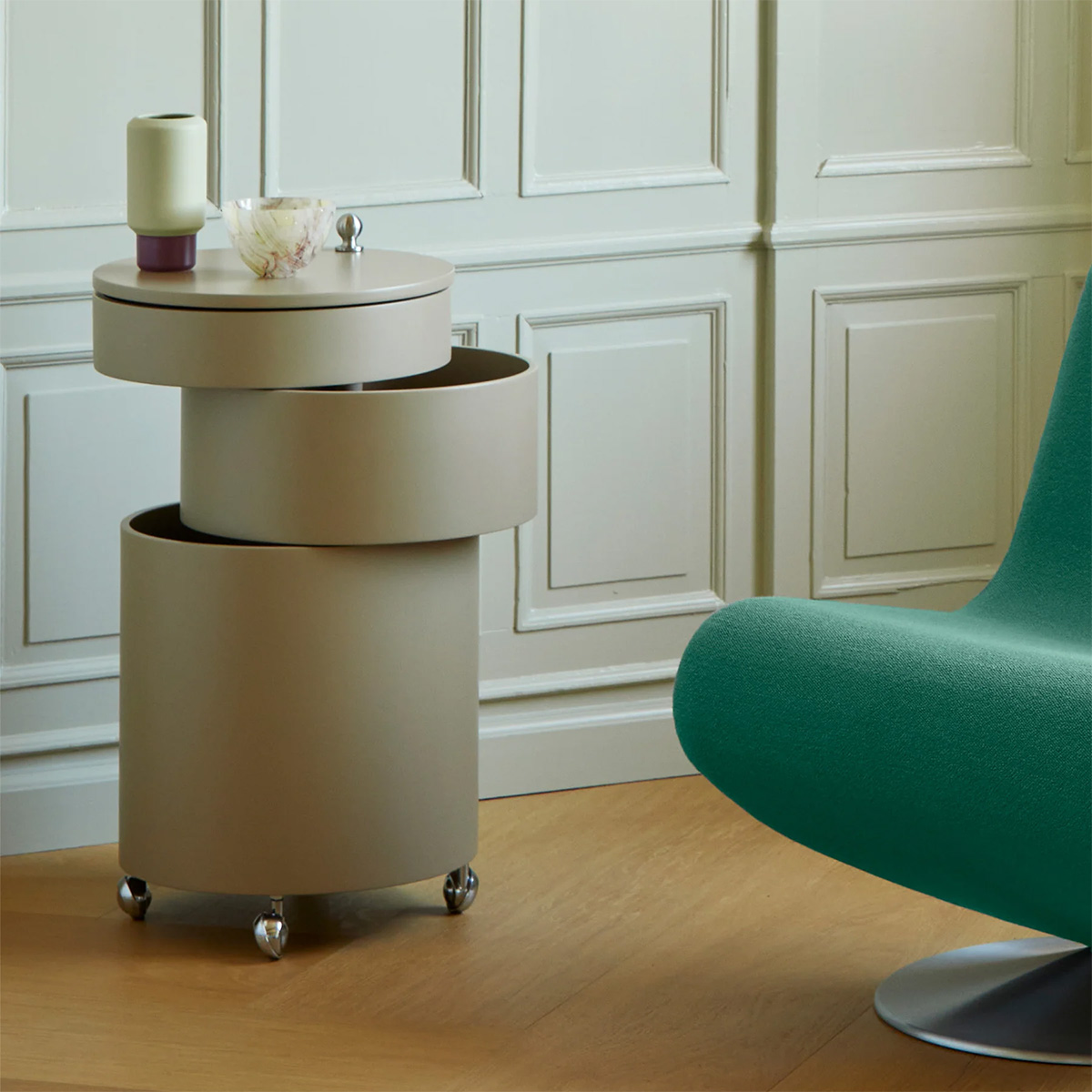 Barboy is the perfect addition to any corner of your home. With plenty of storage space, simply add a portable lamp on top for a touch of light and it automatically looks like an integrated piece of the home.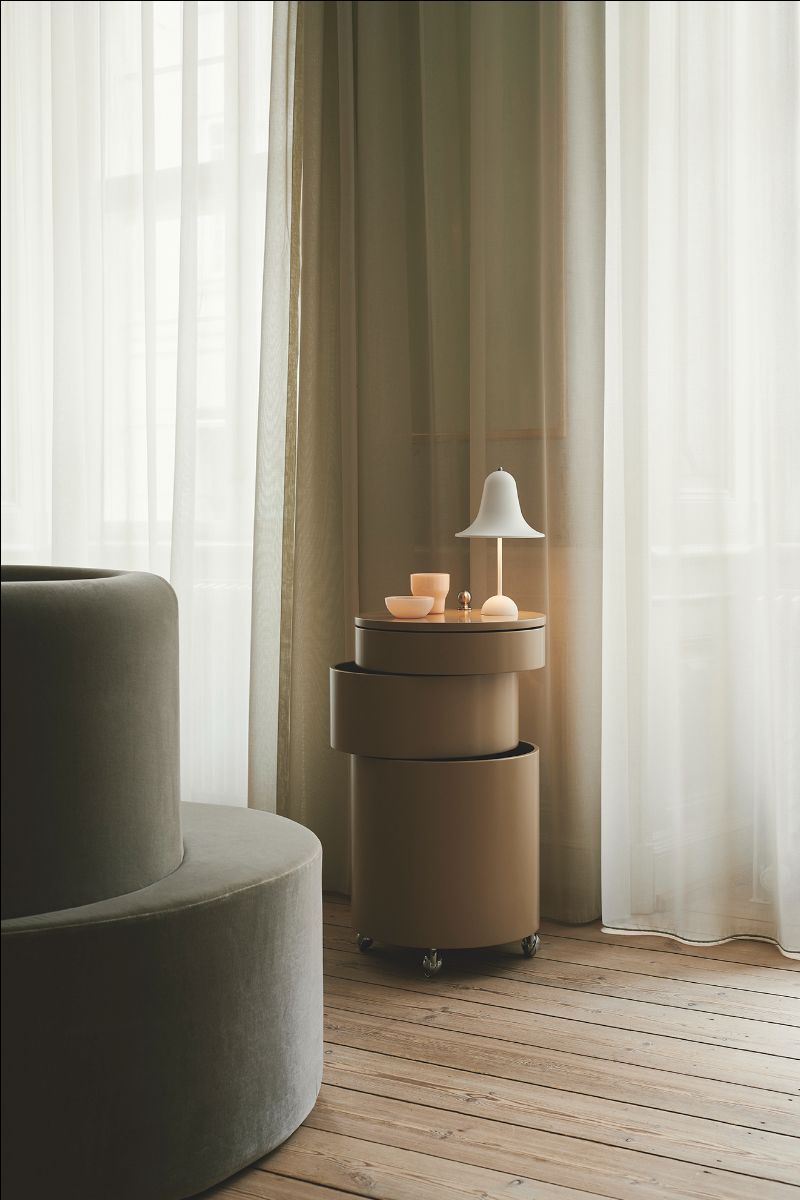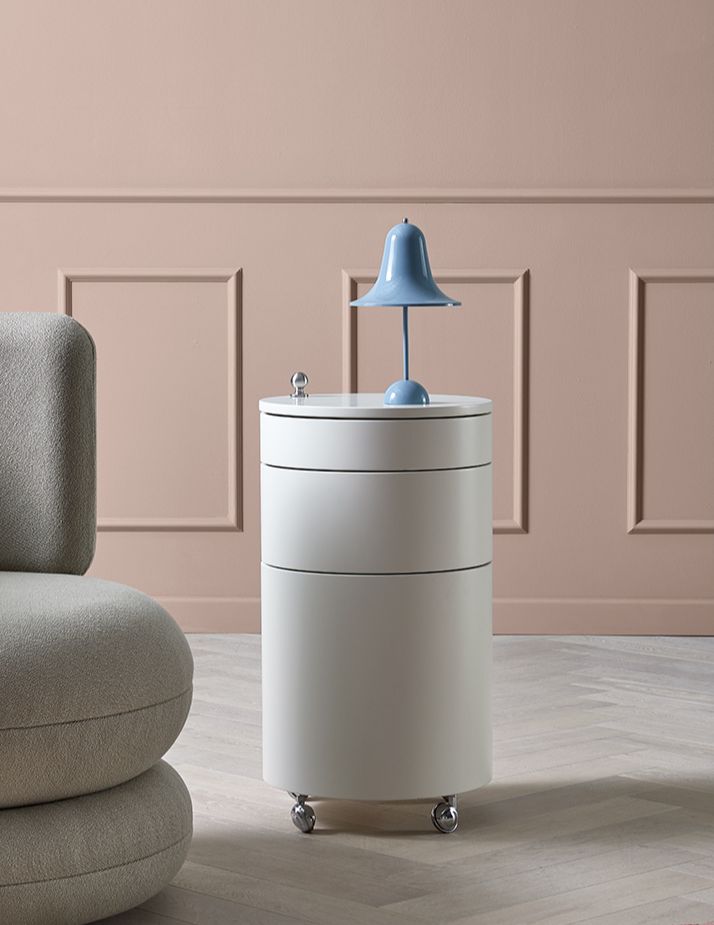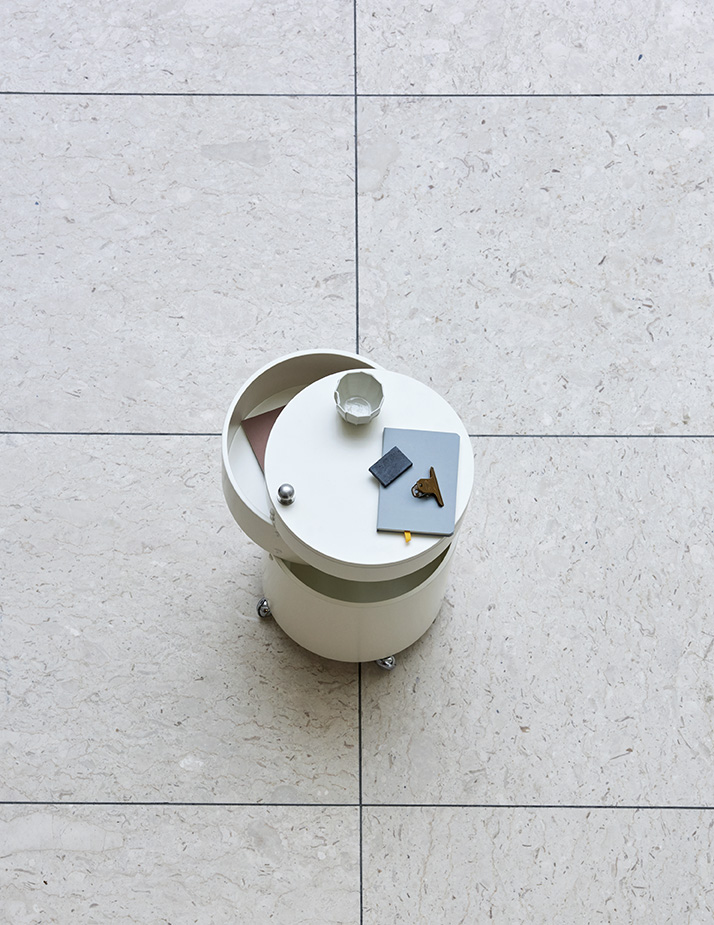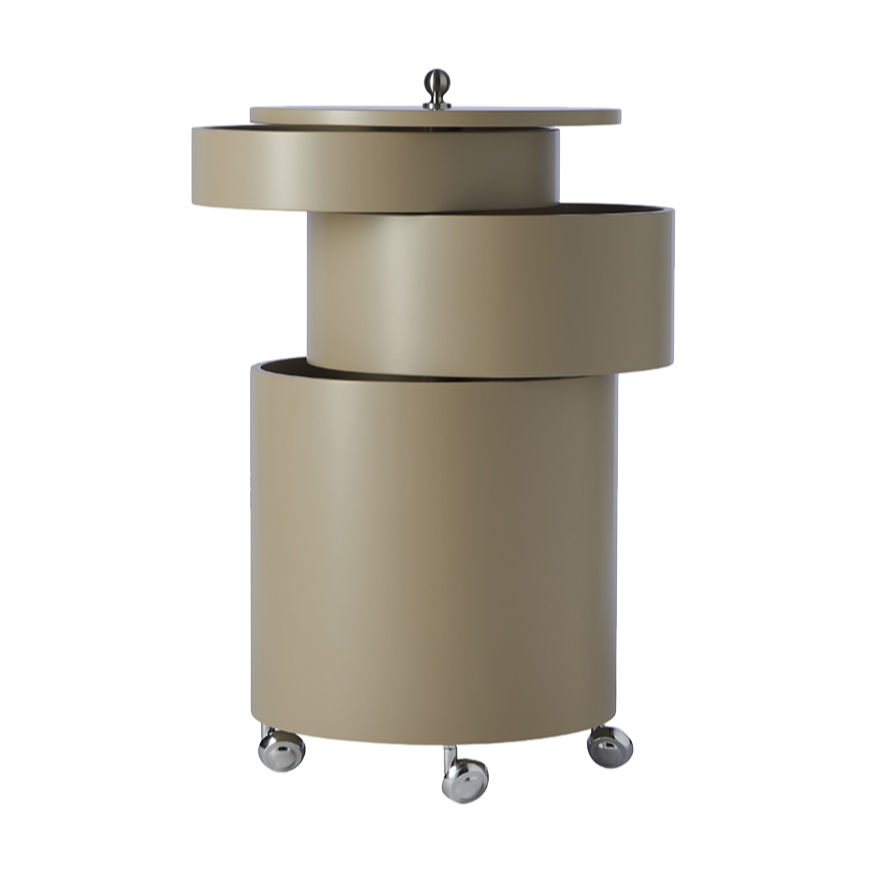 More news from Verner Panton:

The Wire Lamp, made by Verner Panton in 1972, fascinates with its extraordinary construction principle. …