Verpan re-introduced the Pantop Ø23 Pendant and Table Lamp by Verner Panton in 8 bold colours, as well as Pantop Portable, and now the Danish design company is ready with two new additions to the collection – terracotta and dusty blue.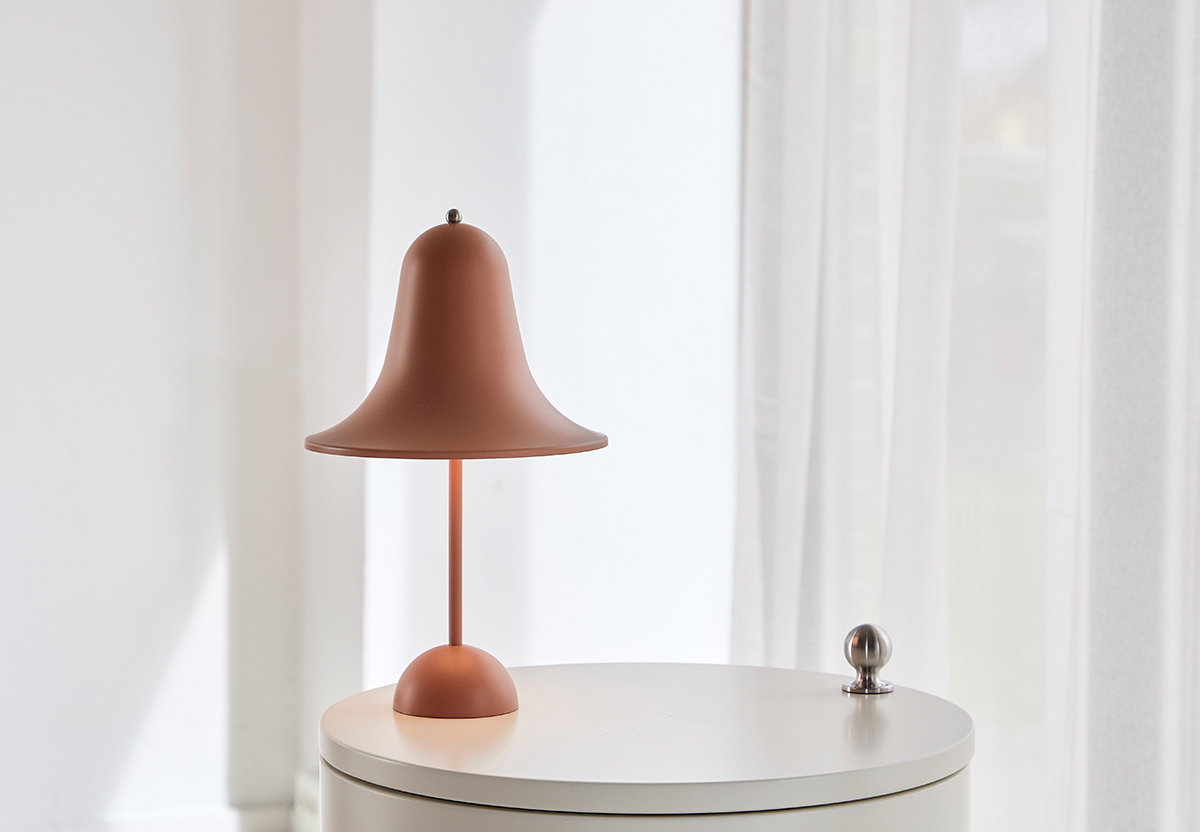 The new Pantop colours give decorators the chance to bring the warm feel of matt terracotta, a twist on Panton's classic orange, into the home or to opt for the coolness of dusty blue.
One of Verner Panton's greatest beliefs was getting people to use their imagination and dare to use colours in their interior settings. Keeping with this philosophy, Verpan now introduces two new colours to the Pantop family.
The Collection
Designed in 1980, the Pantop lamp has a bell-like, wide-flared shade that covers a direct downward light. It is available as a pendant, table lamp or wireless portable table lamp, which allows the flexibility to carry it from room to room or even use it in outdoors.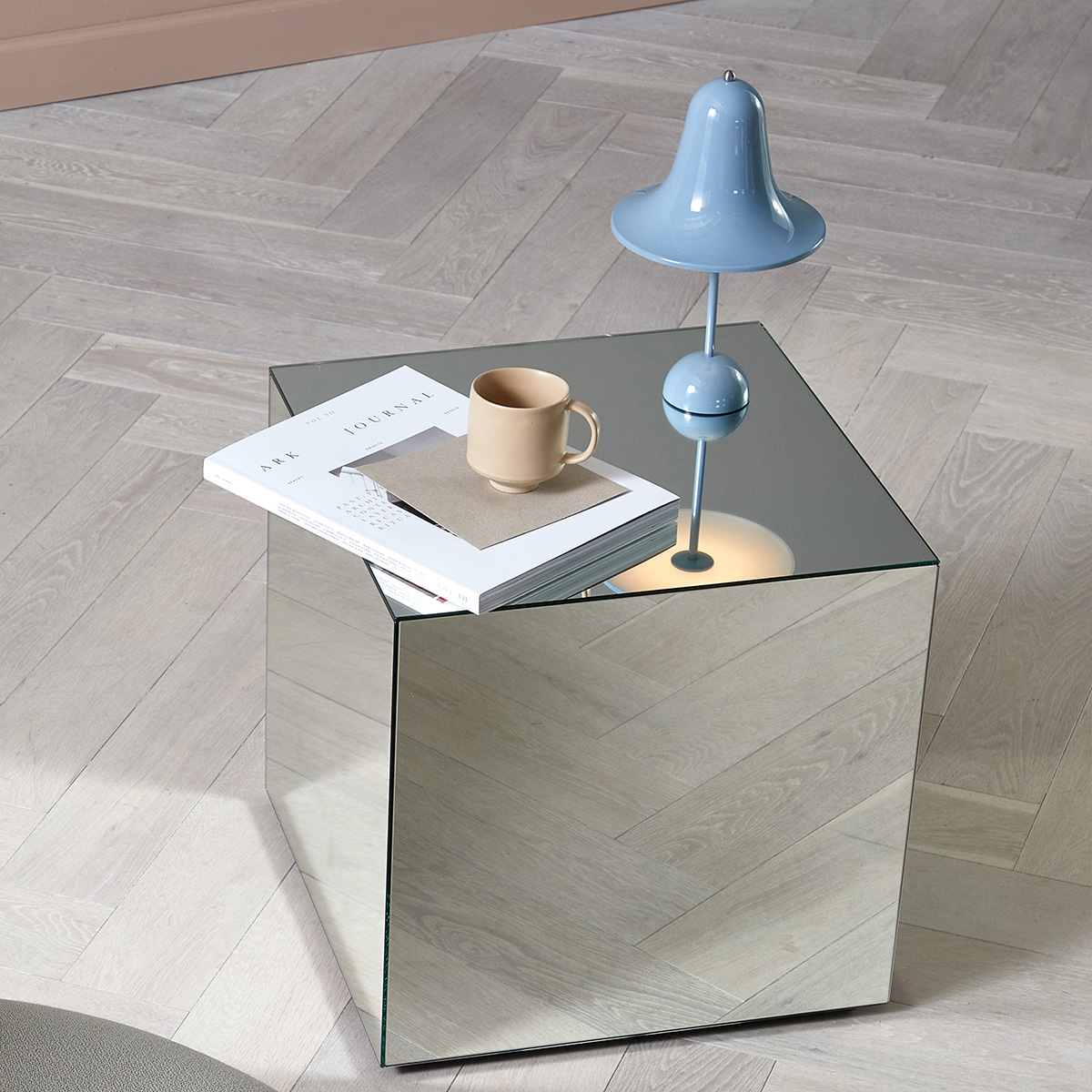 About Pantop
Designer: Verner Panton
Design Year: 1980
Dimensions: Ø23 cm / Portable: Ø18 cm
Design by Verner Panton /© Verner Panton Design AG
Produced under license by Verpan A/S