A Landscape of Seating
Almost fifty years after Verner Panton designed the notorious modular wire seating system Pantonova, Montana is now introducing an outdoor version of the design. With its organic, geometrical shapes, the Pantonova is perfectly suited for outdoor seating. The famous wire construction gives the design an airy aesthetic that allows the surroundings to grow and thrive while still making a statement.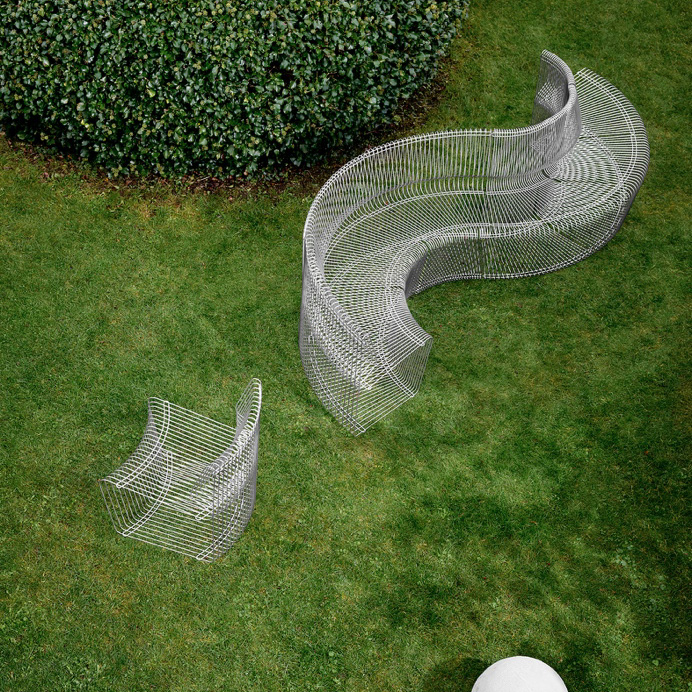 In 2019 Montana relaunched the original indoor version designed by Panton in 1971 in a glossy chrome. The outdoor version comes in stainless steel that is electrically polished to give it a matt-grey look. All assembly fittings also come in the same stainless steel, which allows the furniture to stay outside in all kinds of weather.
"With the Pantonova you can create an outdoor space where the furniture does not dominate the feeling of being in nature. To the contrary, Pantonova's wire construction allows it to blend into the surroundings while still making its own strong design statement," explains Joakim Lassen, CEO of Montana.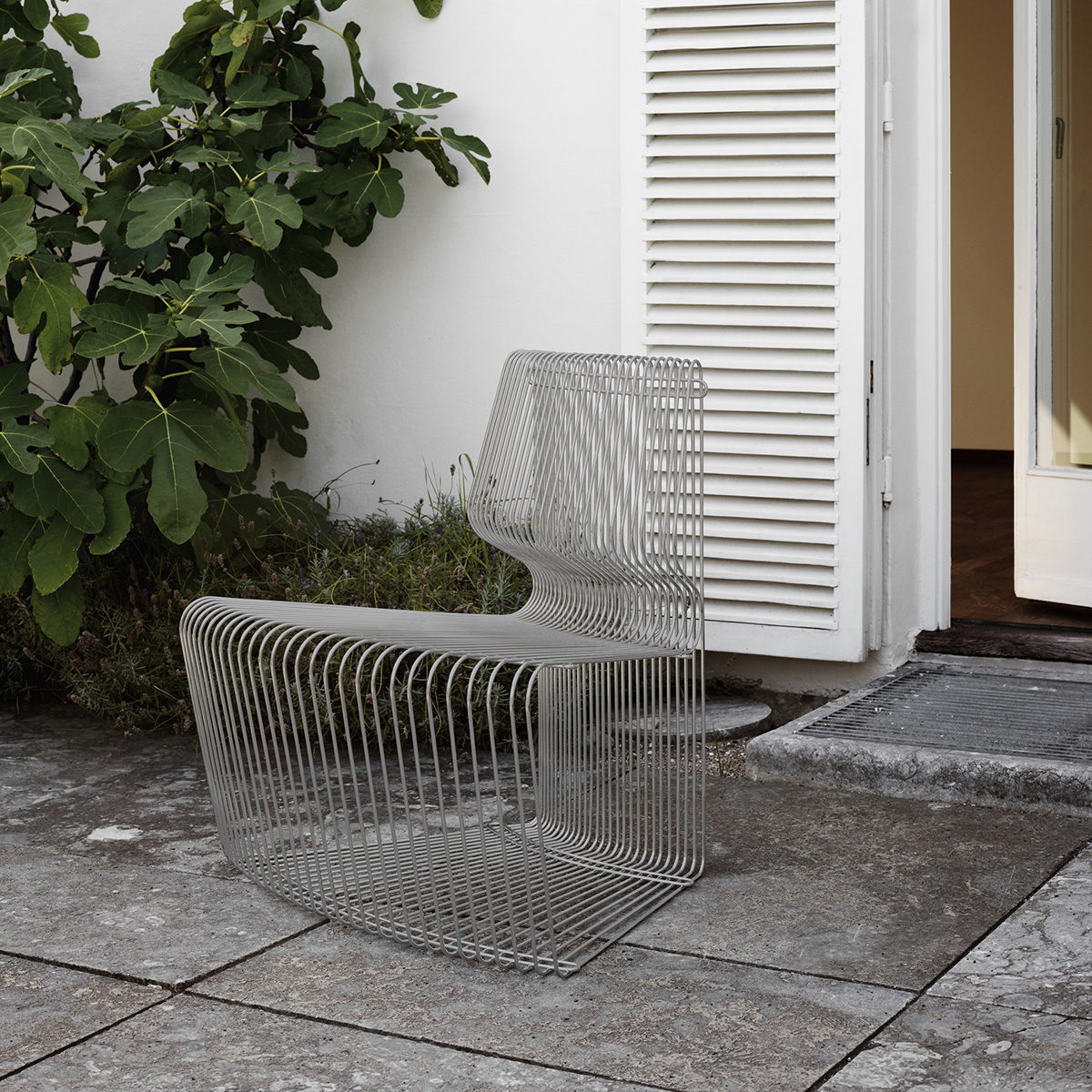 Verner Panton originally designed Pantonova for the now-legendary Danish restaurant, Varna, which epitomised seventies design with its lavish, experimental shapes and vibrant colours. The Pantonova gained further notoriety as the favoured chair of the evil shipping tycoon Karl Stromberg in the 1977 James Bond film, The Spy Who Loved Me.

Today, the Pantonova design has gained iconic status, and thanks to the new outdoor version, design aficionados, hotels and companies can extend their design profile into the outdoor space with three distinct seating modules: the Linear, the Concave and the Convex Pantonova. The modules can be used alone as sculptural chairs or freely combined into various organically shaped seating formations, such as a circle, semi-circle, wave or S-shape.