Rare sabre legs on return visit
In the middle of 1950ies, famous furniture designer Hans J. Wegner created a big beautiful dining table with foldable leaves, which, because of its curved and crossed legs, was named the Sabre Leg table. The table was produced by cabinetmaker Andreas Tuck until 1972, and today, it obtains fine prices at auctions.
Last year, an anonymous Danish furniture collector asked PP Møbler to reconstruct 2 copies of the table, and after studying the ancient drawings carefully and making agreements with the rights holders, the workshop chose to accept the task.
The table is quite complicated, partly because of the frame structure with the frame and the crossed legs made of solid oak, and partly because of the refined staying brass stretchers that both stabilize the table and support the end leaves when they are in use. The tabletop is veneered with 2 layers of teak veneer.
In total, PP Furniture has made four copies of the Sabre Leg table, and in addition to the two copies for the Danish furniture collector, one table has been sold to a collector in Korea.
The last copy of the Sabre Leg table is not yet sold, but here in 2016, it was exhibited at PP Møbler's exhibition stands in both Cologne and Stockholm, where it attracted much attention.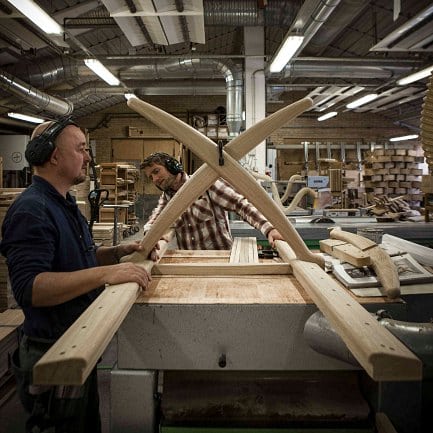 From the production of the Sabre Leg table at PP Møbler's workshop in Allerød.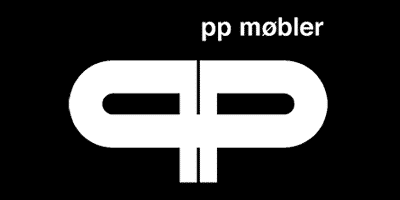 PP Møbler ApS | Toftevej 30 | 3450 Allerød | Denmark | T +45 4817 2106
More from PP-Møbler:

Black Out with the new TannicTint Elegance merges with nature, and the color black takes …