Wegner – Just one good chair
April 2nd – November 2nd 2014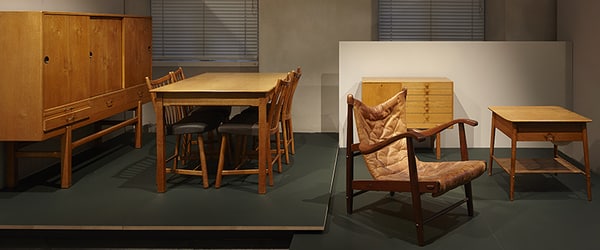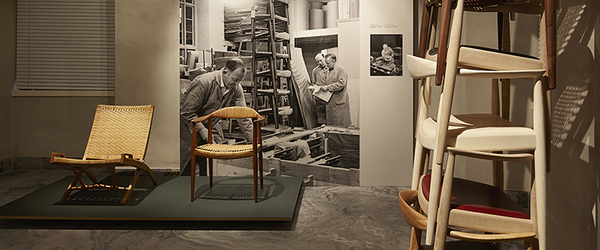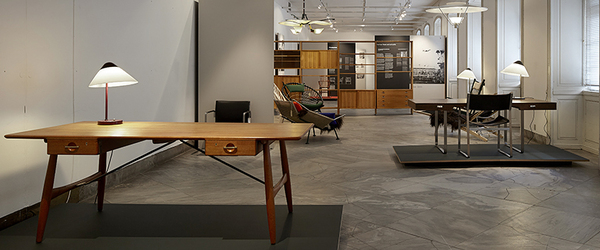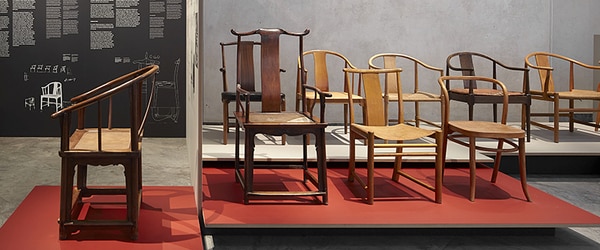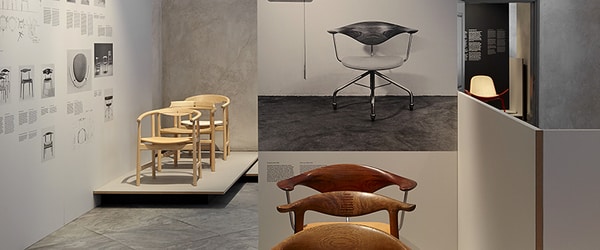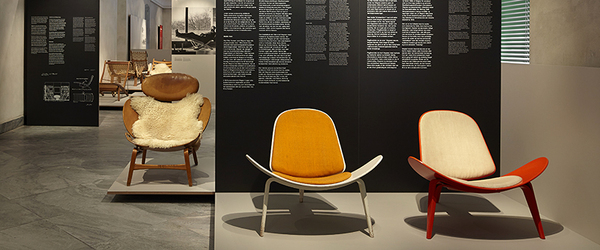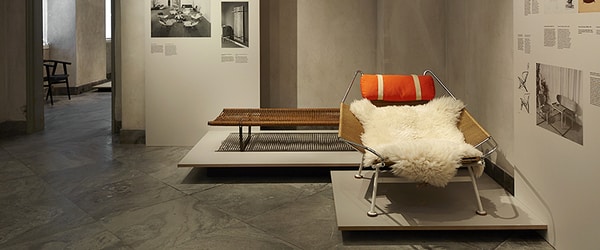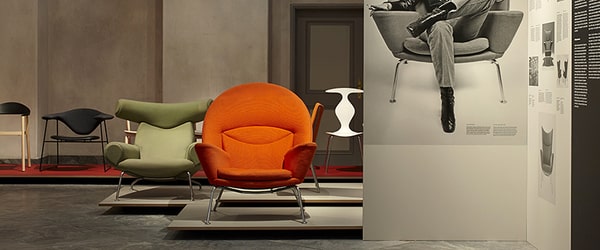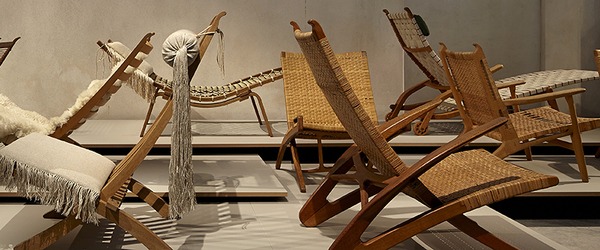 Photo: Pernille Klemp
Hans J. Wegner (1914-2007) was one of the most prolific designers the world has ever seen. His furniture paved the way for the international breakthrough of Danish Design in the years after World War II. In 1949 he created the Round Chair, which the Americans dubbed "The Chair": the ultimate chair design. Over his long career he created some 500 chairs. Wegner's work always stems from the manual craft, and he personally created many of the prototypes in his workshop. His life was a constant quest to explore the logic and potentials of wood. In 2014, Designmuseum Danmark celebrates the 100th anniversary of Hans J. Wegner's birth with the exhibition "Hans J. Wegner – just one good chair".
WEGNER – bare een god stol
3. april – 2. november 2014
Hans J. Wegners (1914-2007) møbler banede vejen for Danish Designs internationale gennembrud i årene efter anden verdenskrig. I 1949 tegnede han den stol, som amerikanerne døbte "The Chair" – den perfekte stol. Og han blev ved, mere end 500 stole blev det til.
Udstillingen Wegner – Bare een god stol prøver for første gang at give et overblik over hovedlinjerne, inspirationskilderne og betydningen af verdens mest produktive møbeldesigners værk. Den rummer originale skitser, modeller, billeder og tidlige møbler og giver publikum mulighed for selv at prøve en række af "stolekongens" bedste møbler. Den fortæller også historien om udviklingen af dansk møbelkunst og placerer Wegner i en international kontekst sammen med værker af andre store møbelmestre fra det 20. århundrede.
Samtidig med udstillingen udgives en bog på 280 sider med samme titel af Standberg Publishing og Hatje Cantz Verlag skrevet af udstillingens kurator, udstillings- og samlingschef, Christian Holmsted Olesen.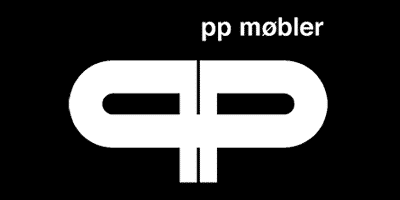 PP Møbler ApS | Toftevej 30 | 3450 Allerød | Denmark | T +45 4817 2106