'It always starts with a task. I never say to myself that now I'm going to make a piece of art. I tell myself I want to make a good chair." Hans J. Wegner
Hans J. Wegner, a designer who inspired the world and an authority of Danish furniture design, dedicate his whole life to his favorite design. No one can compare with his creativity, the classic which came from his strict designs has been criticized as eternal.
And Hans J. Wegner's design is the key to lead Danish design become international. Why his design could let those international designers have resonance? Why even Charles Eames, a famous designer in the US, the inspiration of his classical design Eames Lounge Chair was came from Hans J. Wegner? Inherited the methods from traditional craftsmen, use unprecedented design to present classic, all of it has consolidate Hans J. Wegner's position of master of Danish modernism.
The year 2014 is Hans J. Wegner 100 year anniversary, Wellwood Co., Ltd. specially invite collectors from Denmark, Japan and Taiwan to present Hans J. Wegner's whole life through their valuable collections. Wish to bring a whole new perspective and inspiration to Taiwan's design through Hans J. Wegner 100 year exhibition.
當我開始要做一個計畫案,我不會這麼說 – 現在我正要創作一件藝術作品 而是會對自己說 – 現在我想製作一張好椅子 Hans J. Wegner
Hans J. Wegner 一位啟發世界設計的設計巨擘,貢獻一生在他最愛的設計,創作力無人能與其左右,嚴謹的創作使他的設計作品其經典性被評論為永恆。
Hans Wegner 的設計更是帶領丹麥設計進入國際的關鍵,為何他的設計可以引起國際設計者的共鳴? 為何連美國知名設計師 Charles Eames 所設計的經典作品─ Eames Lounge Chair 靈感都是來自於 Hans J. Wegner ? 深受工藝匠師的傳統工藝傳承,以超乎過往的設計創新呈現經典,這些都在在的成就了 Hans J. Wegner 丹麥現代主義大師的典範地位。
2014年是 Hans J. Wegner 百年誕辰,惟德國際特地丹麥、日本、台灣的收藏家的珍藏作品來呈現 Hans J. Wegner一生的精華演出,期盼透過百年特展,為台灣設計界帶來嶄新的視野,與設計思維的啟發。
展覽主題
HANS J. WEGNER 100 YEAR ANNIVERSARY EXHIBITION-INSPIRATION
漢斯.韋格納 百年特展 – 啟 發
展覽日期 2014年11月11日 – 2014年12月8日
展覽時間 週一至週四 10:00 – 19:00
週五至週日 10:00 – 21:00
展覽票價 FREE 免費入場
展覽場地 華山1914文化創意產業園區 西二館
策 展 人 FREDGRICK LIN
指導單位 國立臺灣工藝研究發展中心
台灣創意設計中心
丹麥名工坊 PP Møbler
主辦單位 惟德國際有限公司
協辦單位 台灣文創發展股份有限公司
可睿整合創意整合有限公司
合作媒體 典藏藝術家庭股份有限公司
美兆文化事業股份有限公司
忠泰生活開發股份有限公司
創藝傳媒股份有限公司
合作單位 中崧經貿有限公司
北歐巨匠
丹麥倉庫
舊是經典商行
CROSSTYLE
HAUSPERT
ISIT CASA
西法名品家飾
臣爵傢俱
箱 BOX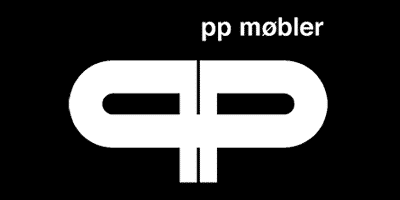 PP Møbler ApS | Toftevej 30 | 3450 Allerød | Denmark | T +45 4817 2106