The new Taburet stool by Cecilie Manz reveals a versatile design highlighting beauty in precision craftsmanship.
Taburet is a design that demands absolute precision. Made with uncompromising craftsmanship and a keen eye for detail, Cecilie Manz's latest design for Fritz Hansen profiles her journey as a designer, demonstrated in purist lines pared back to their essence, and refined craft.

The aesthetically compelling Taburet is crafted in FSC™-certified solid wood with visible grain. Carefully shaped into elliptical forms offset by angular lines that make it an intriguing and attractive addition to lounge and dining spaces, its subtly concaved seat ensures a restful seating position, while it is the attention to detail that sets Taburet apart from its peers: seamless joints, perfectly balanced dimensions and meticulously aligned grain patterns.
"It was important to me to retain the individual characteristics of the wood and the magic of the piece. It's always challenging to create a product in solid wood. The nature of wood is that it is alive, forever. It needs room to expand and this must be taken into consideration when detailing a design. Testing to scale, using the final materials and precise dimensions, is a crucial part of the design process." notes Manz on the design process.
Suited for use as an occasional side table as well as a stool, the design is the result of Manz's extensive studies of the typology. Taburet has been refined over time, utilising traditional cabinetmaking skills to create a modern and functional piece with a multitude of uses.
"I had an idea for a minimalist stool for some time and reflected on it for a while. With this kind of project, the process starts as a thought – long before pen and paper touch. But suddenly it's in motion. Adjusting the specifications and honing the design is a bit like proofreading a text: it is slow and steady, seemingly motionless, but essential to the process." Manz adds.
Taburet is offered in two wood versions: Oiled Pine or Oiled Cherry, each displaying unique grain patterns.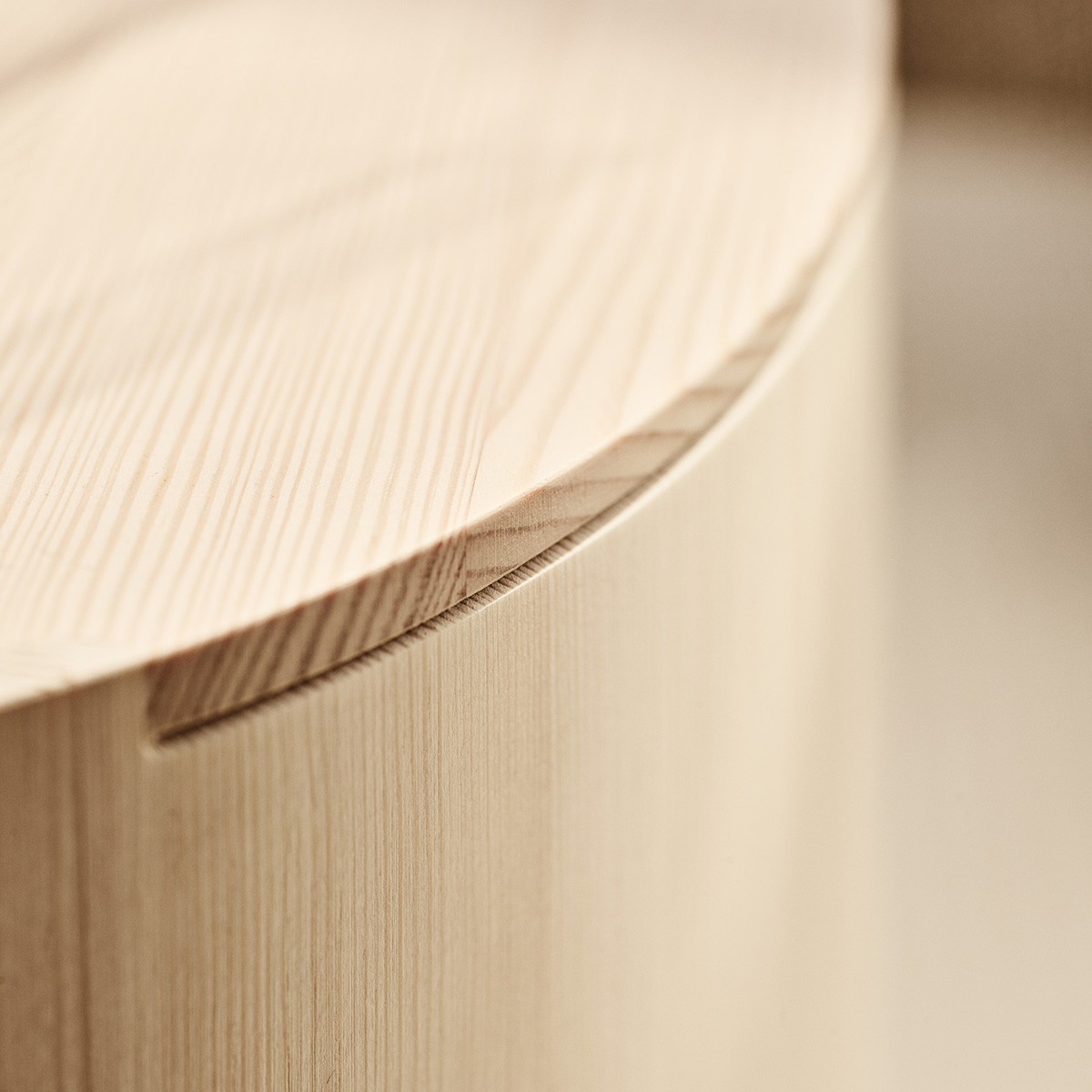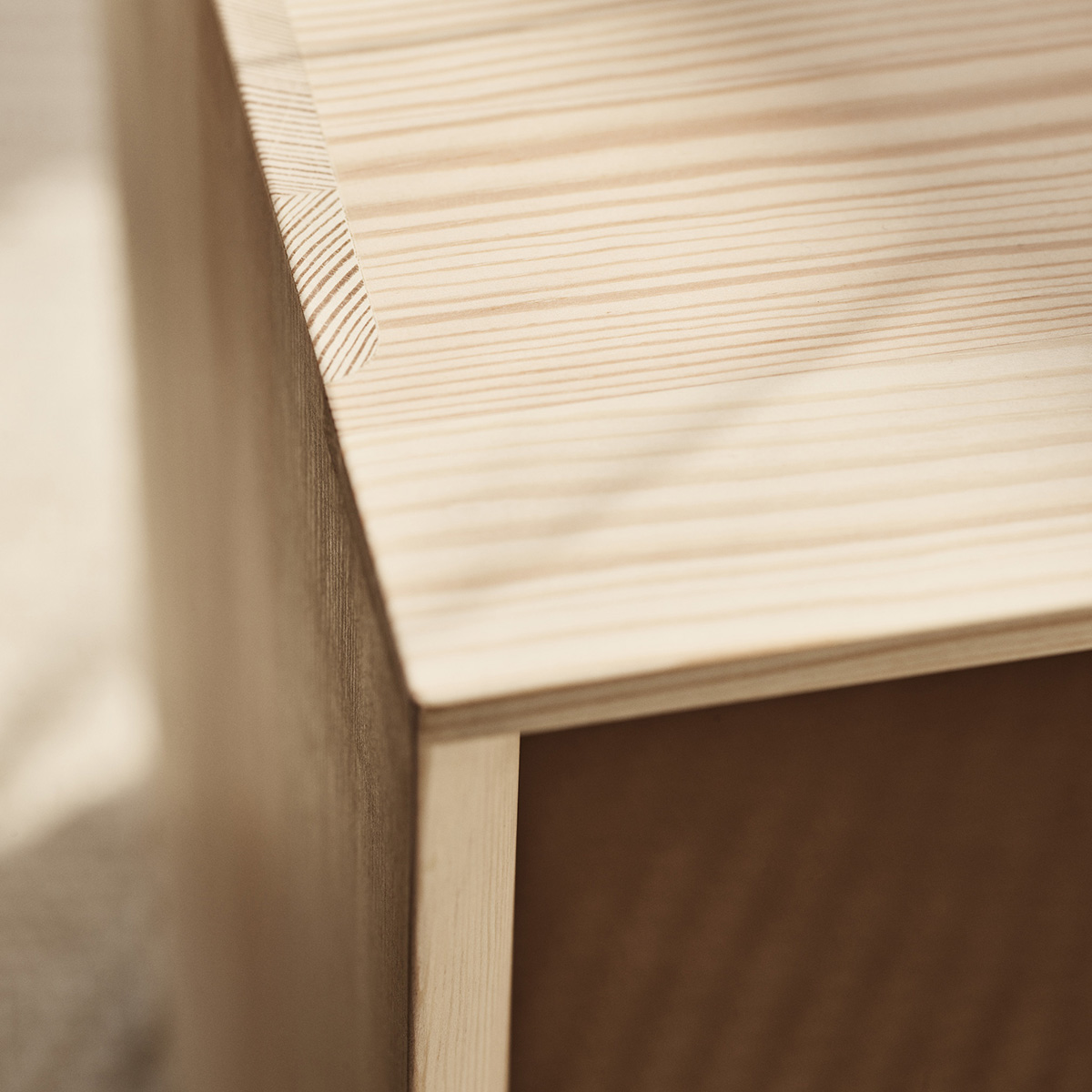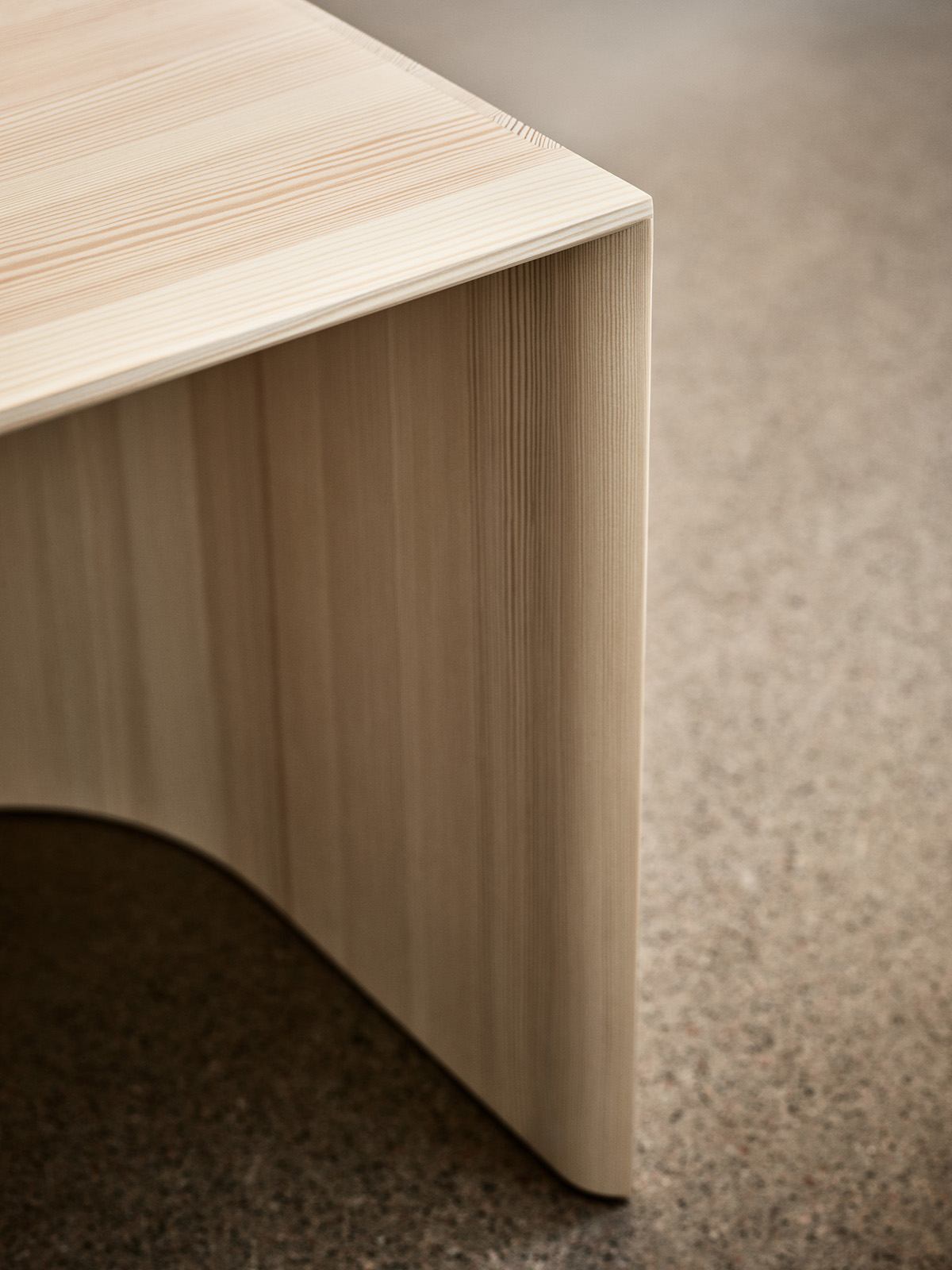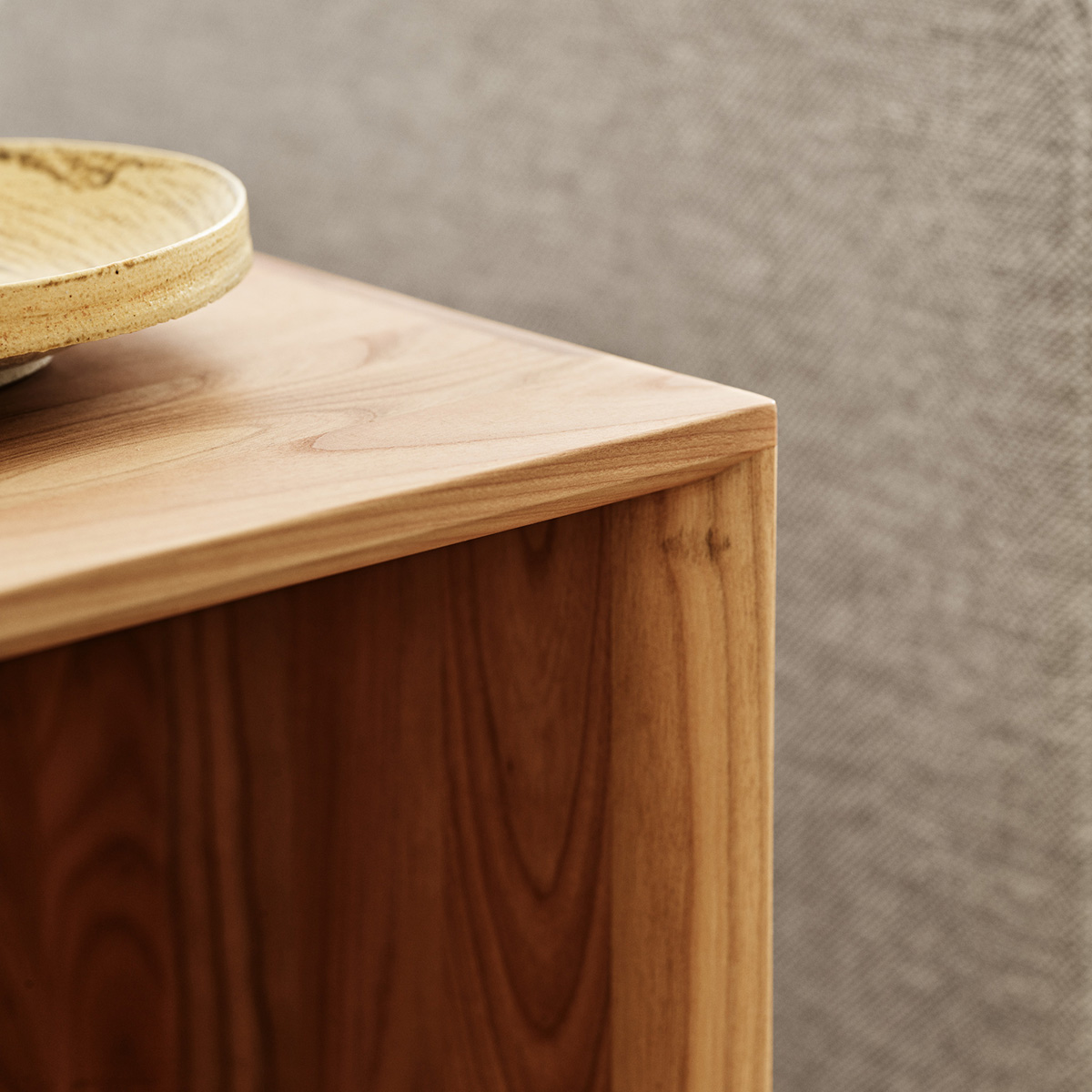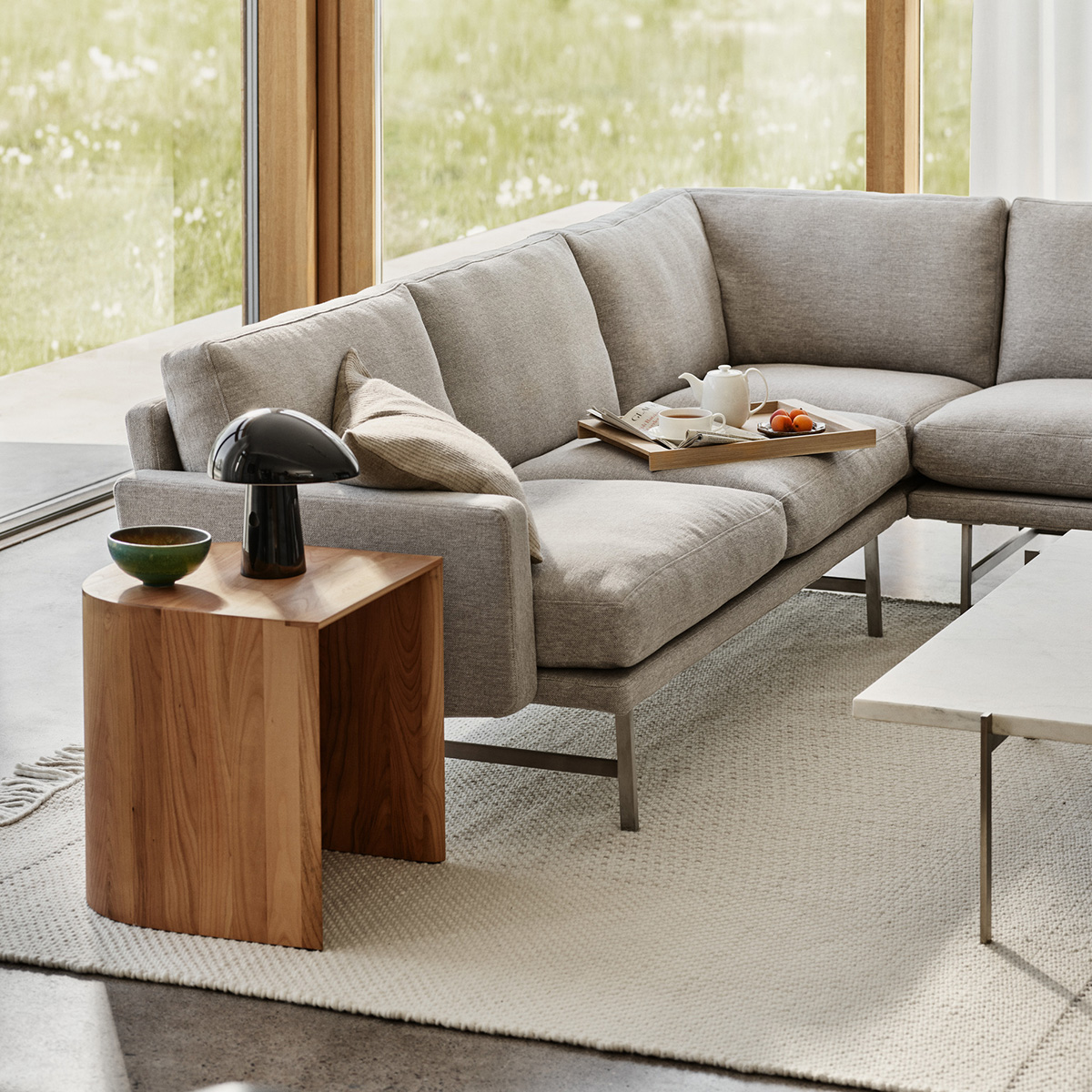 More design by Cecilie Manz: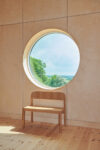 Workshop Bench The Workshop Bench is a contemporary, playful approach to the wooden bench. It …