"The Workshop Table is a design that is pared down to the essence. Deliberately simple in its expression, the table has an almost archetypal appearance that comes from a wish to make as little noise as possible—the details and joints are doing all the talking."
— Cecilie Manz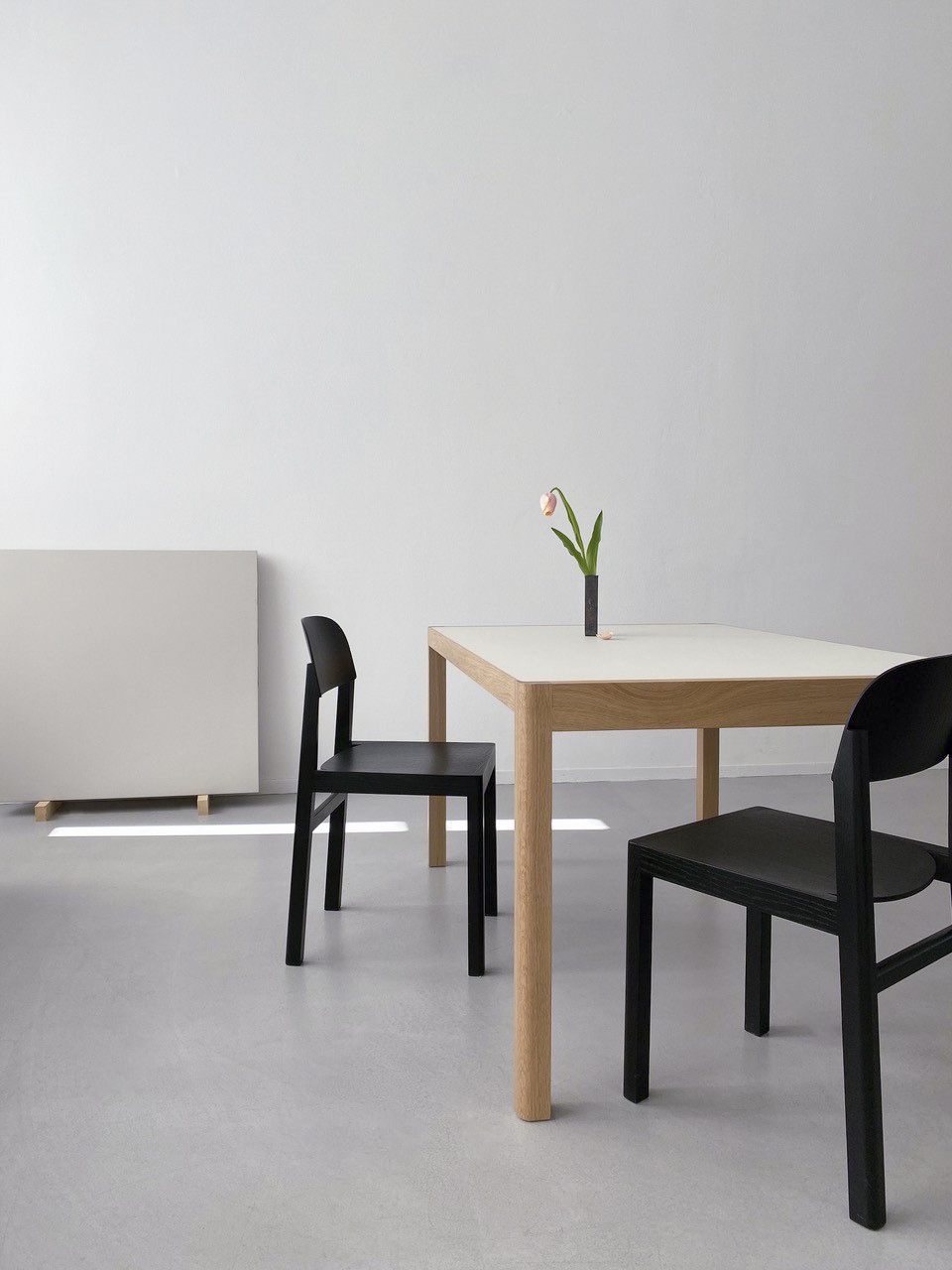 MUUTO INTRODUCES A NEW MEMBER TO THE WORKSHOP FAMILY BY DESIGNER CECILIE MANZ: THE WORKSHOP TABLE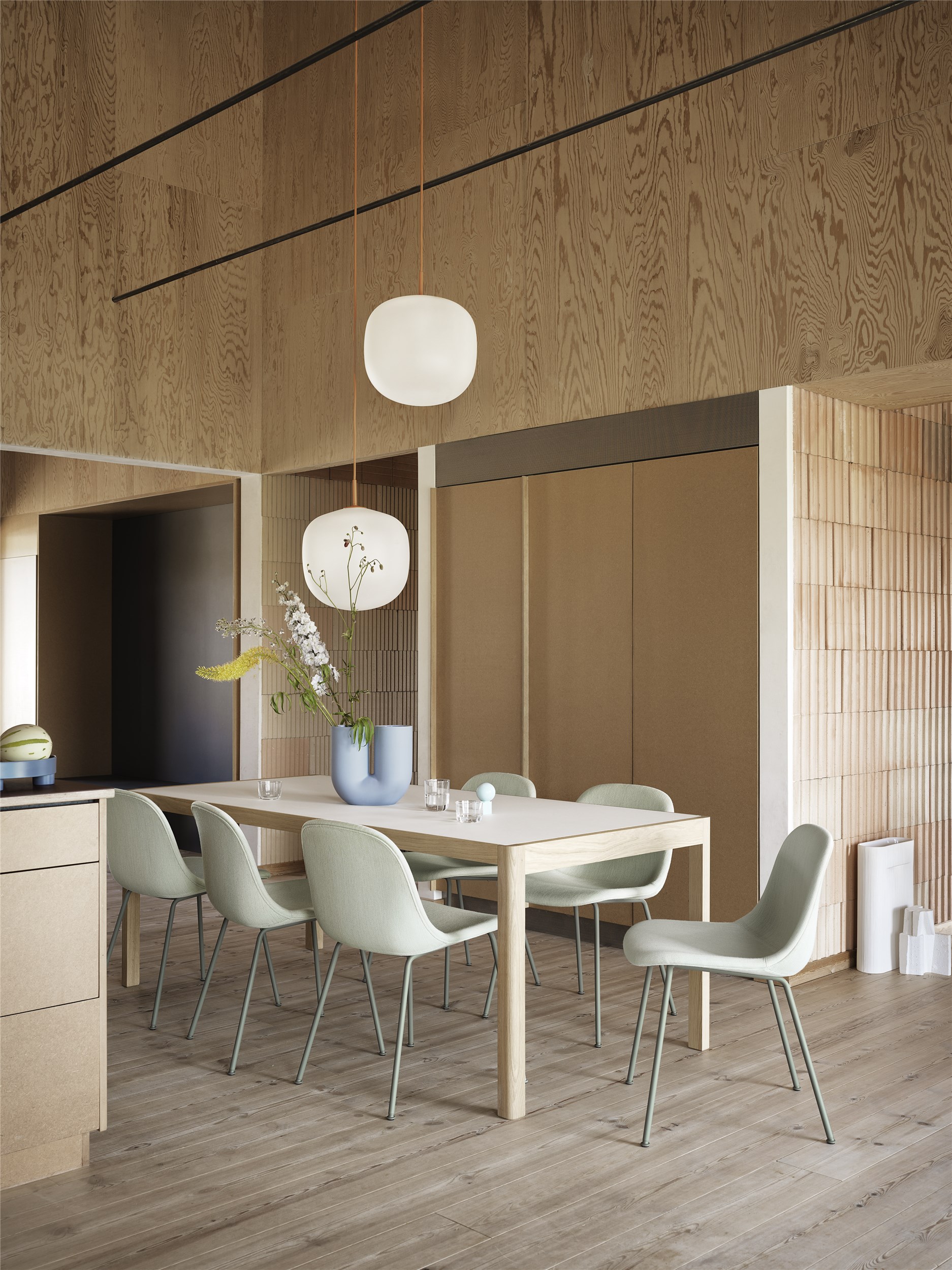 The Workshop Table by Danish designer Cecilie Manz joins together the ideals of
Scandinavian craftsmanship and subtle detailing, making for a deliberately simple
and archetypical expression in a modern dining table.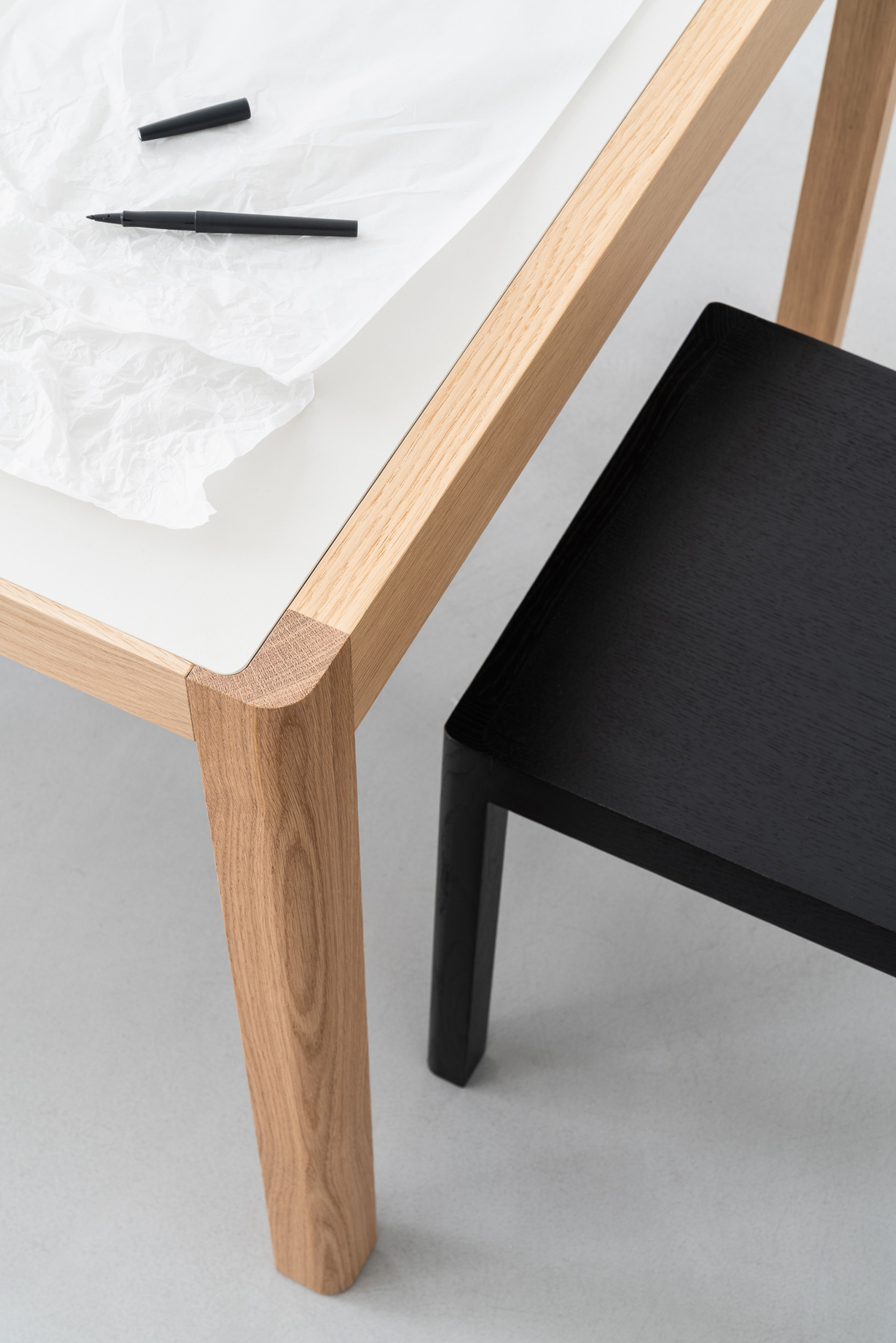 Extending the expression of the Workshop Series, the Workshop Table translates
the understated elements of timeless craftsmanship into a simple design. Here, the
seamless integration of the tabletop and legs echo the refined sentiments of the
Scandinavian design heritage, making for an elegant detail.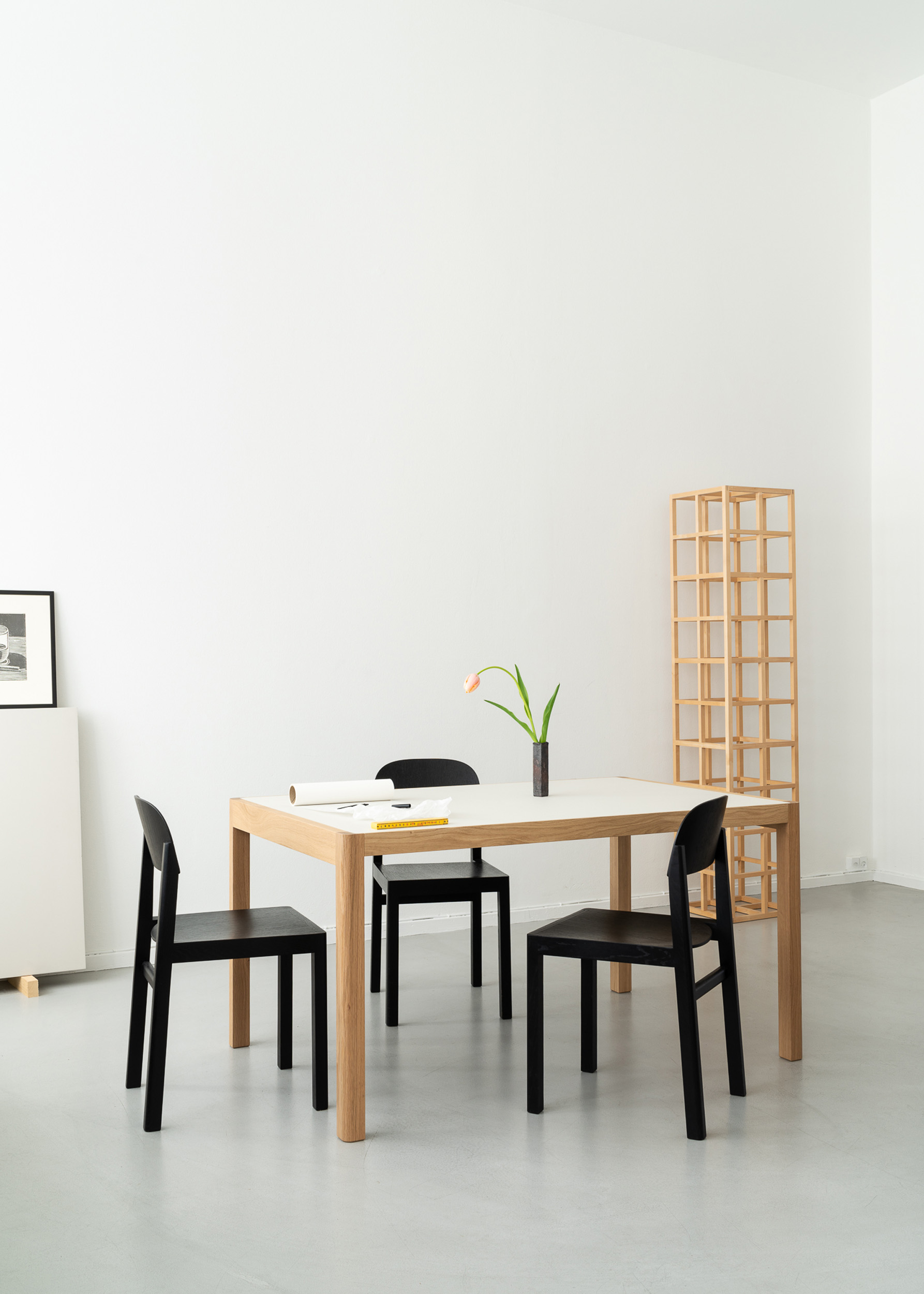 With its tabletop in either oak veneer or warm grey linoleum, harmoniously carving
itself into the frame of solid oak, the Workshop Table brings a sophisticated and
understated appearance to any space, whether it be a dining setting, workspace or
hospitality area.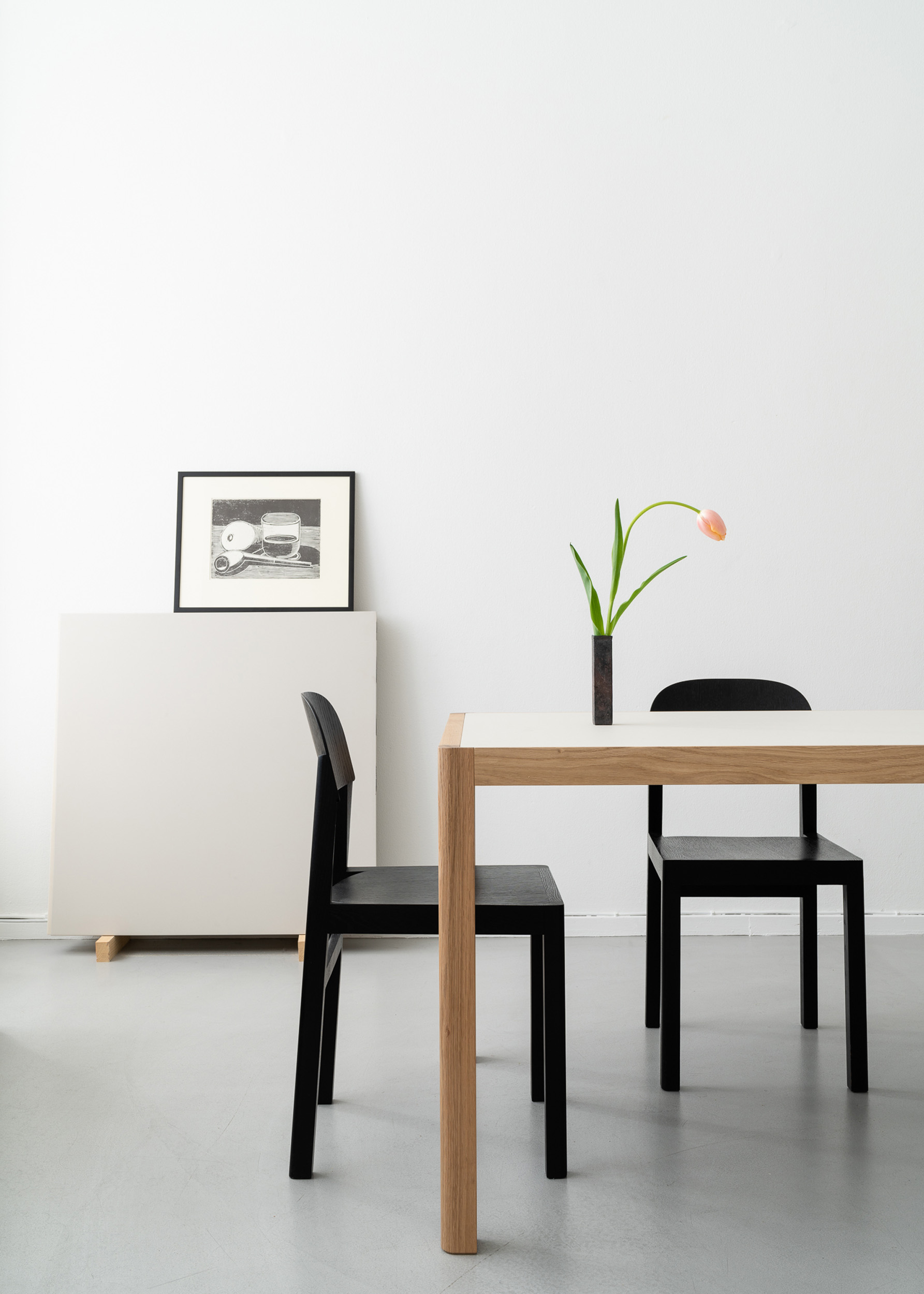 CECILIE MANZ ON THE DESIGN:
"The Workshop Table is a design that is pared down to the essence. Deliberately
simple in its expression, the table has an almost archetypal appearance that
comes from a wish to make as little noise as possible—the details and joints are
doing all the talking."