A generous focal point

A natural focal point of the home, the Midst Table is a generous, round dining table where friends and family gather — and there is always room to squeeze in one more guest. It refutes a sense of hierarchy at the table, inviting a deeper sense of connection. Midst Table is where we meet, a place of communion and comfort for the everyday and occasional.
The Midst Table's refined silhouette is simple yet characteristic, enhanced by distinct detailing and contrasting materiality; matte solid oak or linoleum on a monolithic base made of spun steel with a durable high gloss finish. It is an elegant piece for the home and for high-end dining.
Speaking to the elaborate ways in which we use our dining table these days, the spacious table top invites much more than dining; to play, read, work or immerse oneself in crafts projects at its side. In other words, a subtle contemporary recontextualisation of an archetypal object.
"Midst Table is a meeting between the poetic and functional. The name refers to the center of the table being a gravitational point, while its round shape cancels out hierarchy — there is no head of the table. Its shape naturally draws us in towards its middle, encouraging a meeting of minds and eyes. Our design process was one of subtraction and refinement. The Midst Table's form and construction was inspired by an iconic architectural feature, the column, merging a physical stability and steadfastness with a sense of elegance."
— TAF Studio on the design
About TAF Studio
TAF Studio is a Stockholm-based design and architecture practice, founded by Gabriella Lenke and Mattias Ståhlbom, working to breathe new life into domestic products through refined design.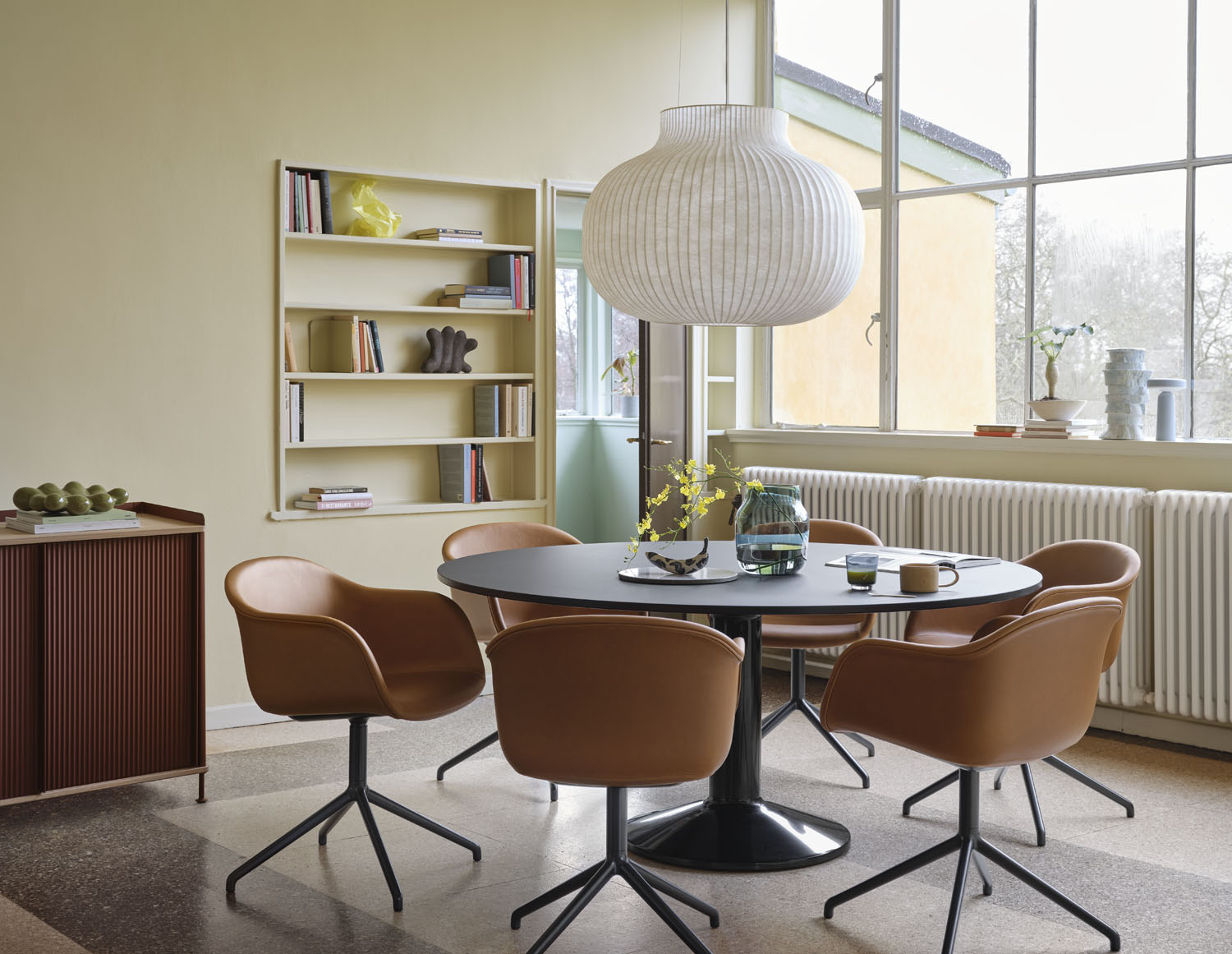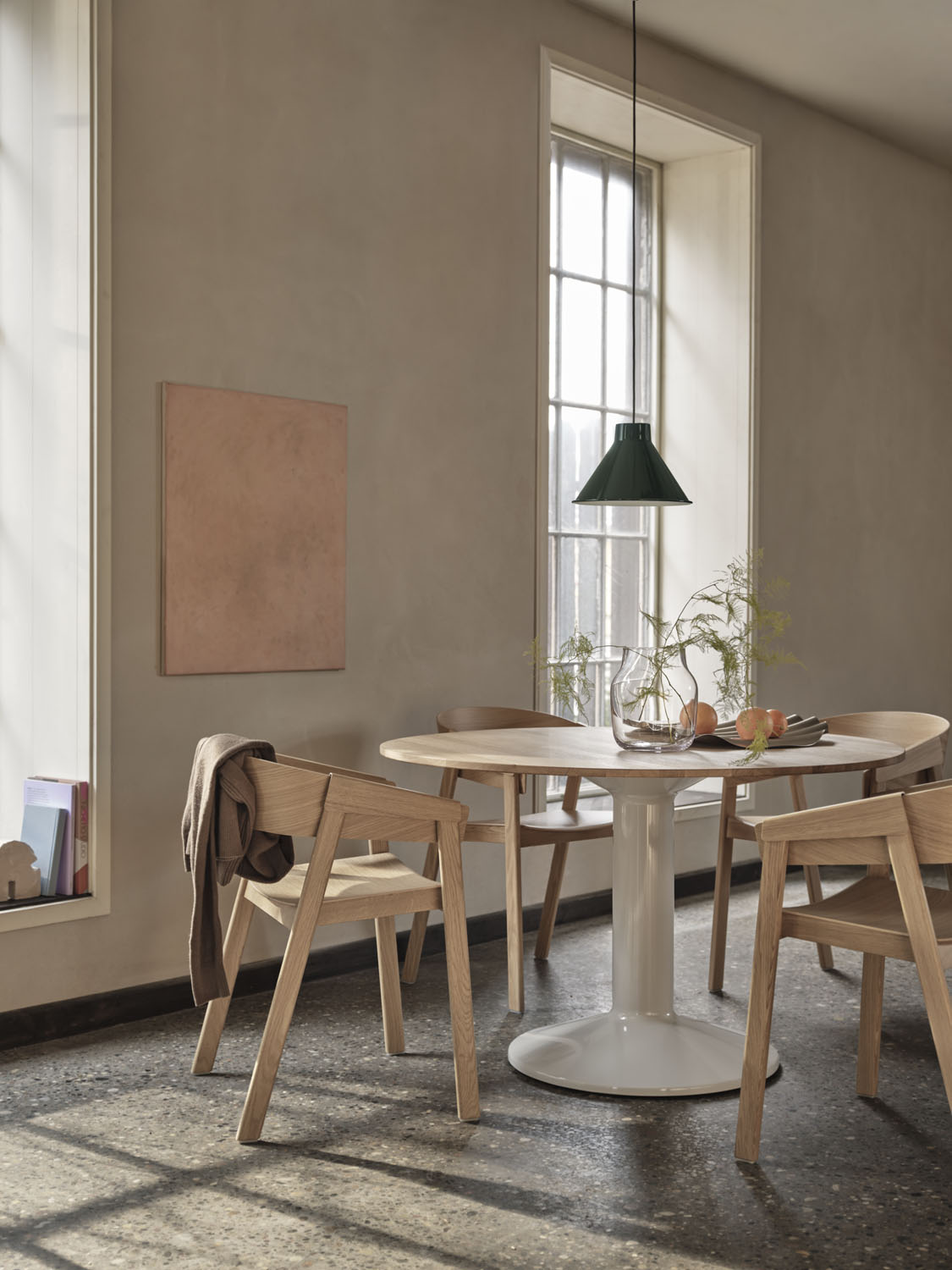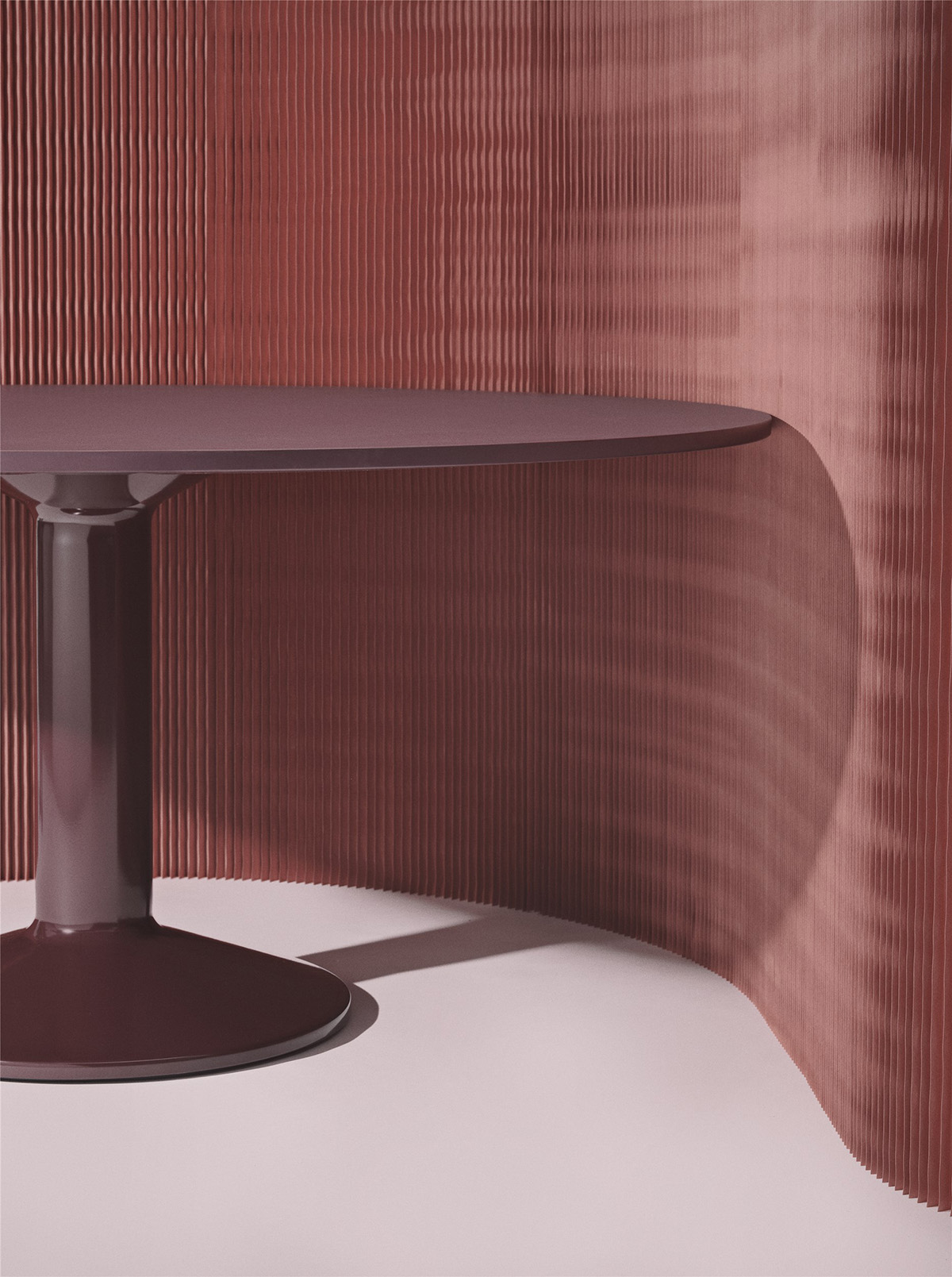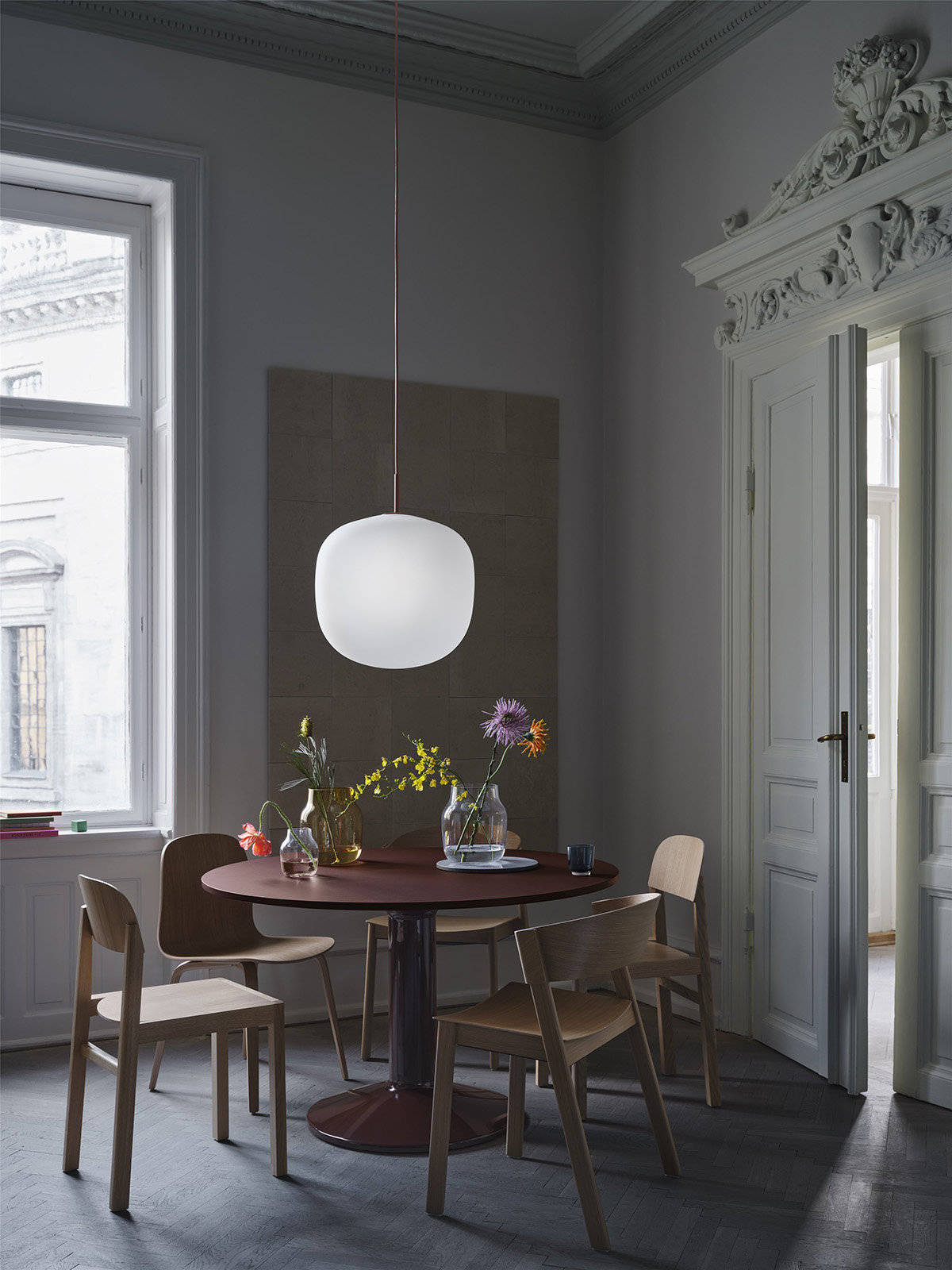 More design by TAF Studio:

A generous focal point A natural focal point of the home, the Midst Table is …