The name Ropemaker is just as it sounds, inspired by classic rope making. Ropes and strings are
twisted and wound thereby creating a vibrant, monochromatic surface coming alive by the
variation in color, material and thickness of the various threads. The strength of a twisted rope is
transferred to the carpet both visually and practically.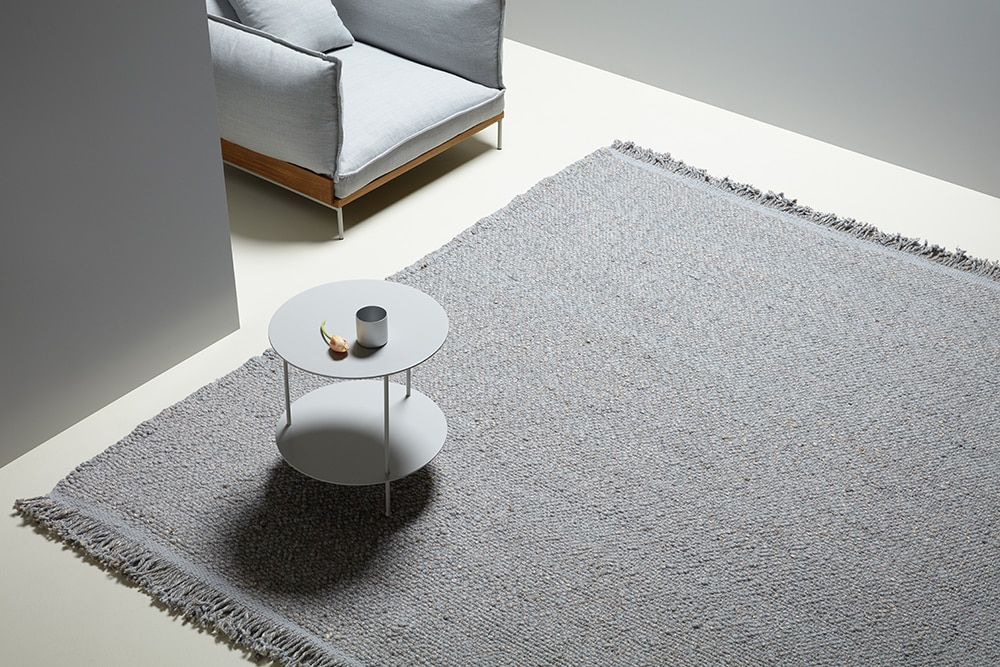 Ropemaker is made from different threads consisting of wool and jute woven together into one
unit. The collection is made of only natural materials, with the durable wool and rustic expression
of jute creating a rug with both timeless design and a long life. Thanks to the generous thickness of
the rugs, they become a clear interior detail that takes its place and creates a strong impression in
any room.