Maze proudly presents its first armchair – Same Easy. The armchair is a continuation of the Same series (chairs and dining tables were launched in 2022) and designer Louise Hederström has created a timeless design that has been named after its light weight, easy furnishing possibilities, and uncomplicated maintenance. With a design inspired by a collar, Same Easy invites you to be embraced softly by its generous and puffy, yet sleek, form.
Louise has placed great emphasis on sustainability and material selection. Same Easy is designed to be easy to maintain and reupholster when needed. The comfortable and puffy back cushion is sewn in compartments with a zipper underneath so that the inner cushions can be replaced. The back is also both removable and reversible, which means it can be worn from both sides. The metal frame is powder-coated and made in Småland by Steelnova in Vaggeryd, and the upholstery is made of leather from Swedish Elmo Leather.

"Made for all stages in life" has been the philosophy behind the armchair, which is intended to last for generations and stand the test of times due to its easy maintenance. The process behind Same Easy has been a close collaboration between Maze, the production, and the designer to ensure the quality and durability of the armchair. Louise has based her work on the materials and focused on creating a timeless armchair with character and personality, which becomes a natural part of the room and fits into many different environments. Both as the perfect complement to the sofa at home or in a hotel lobby.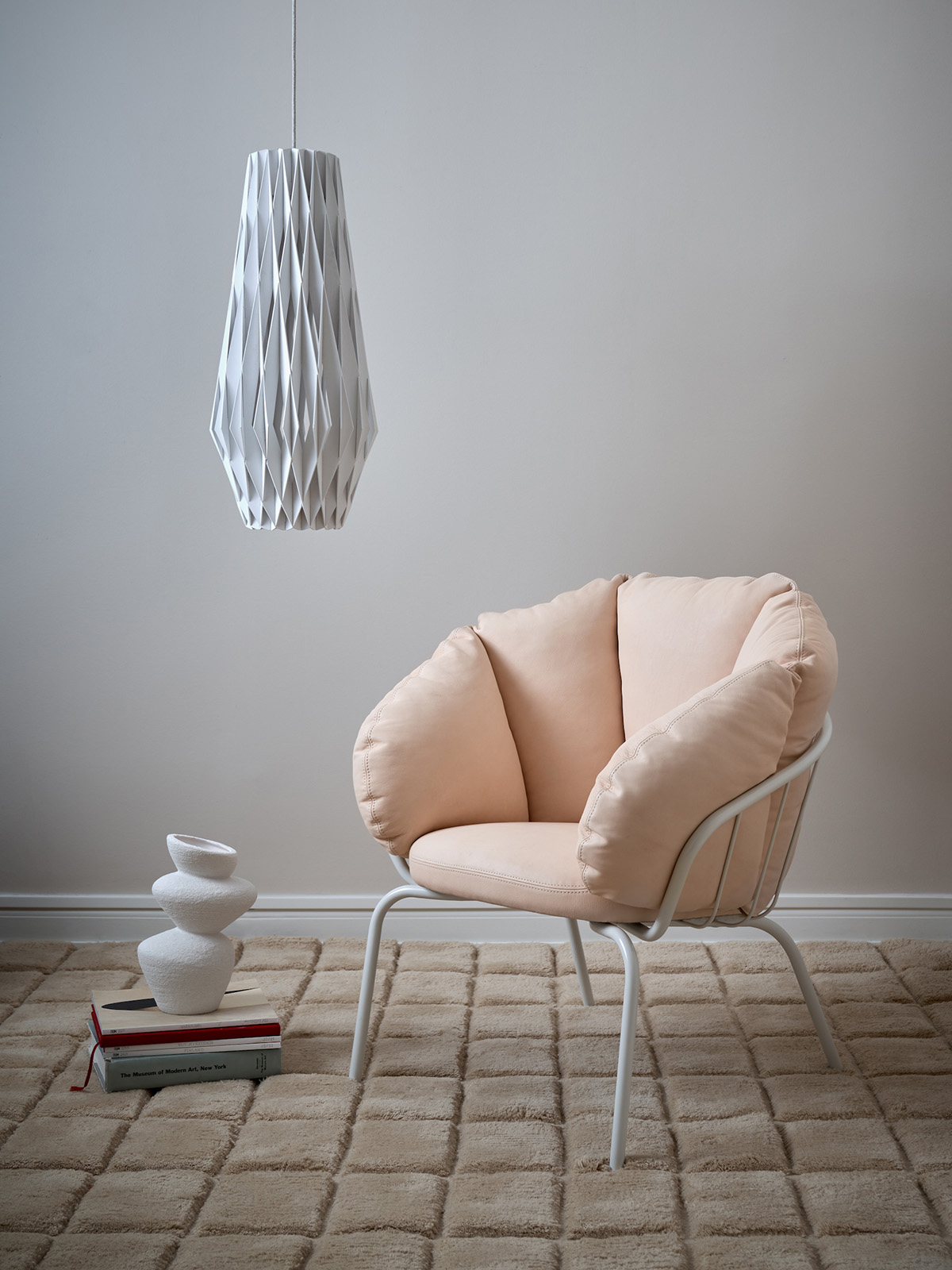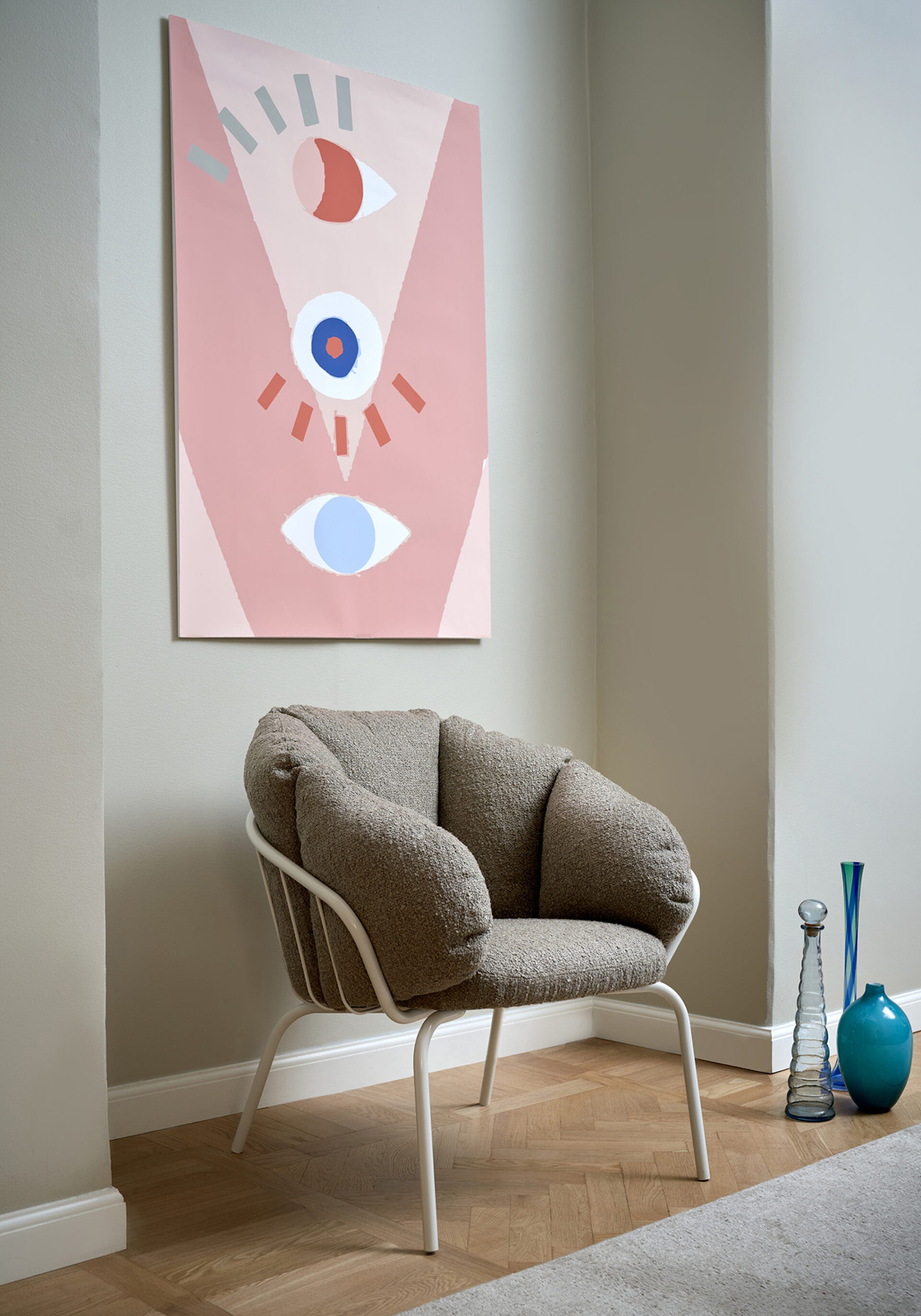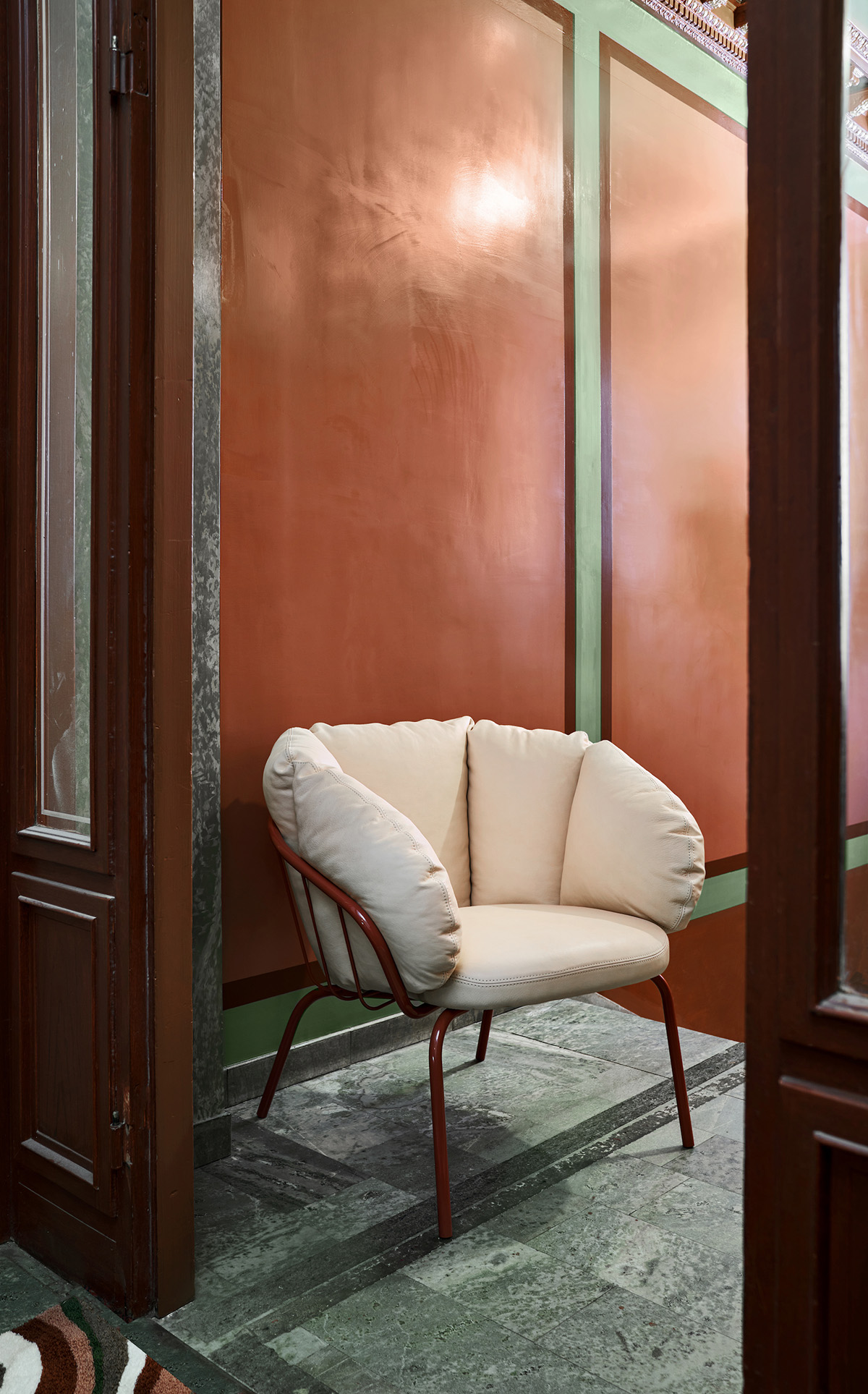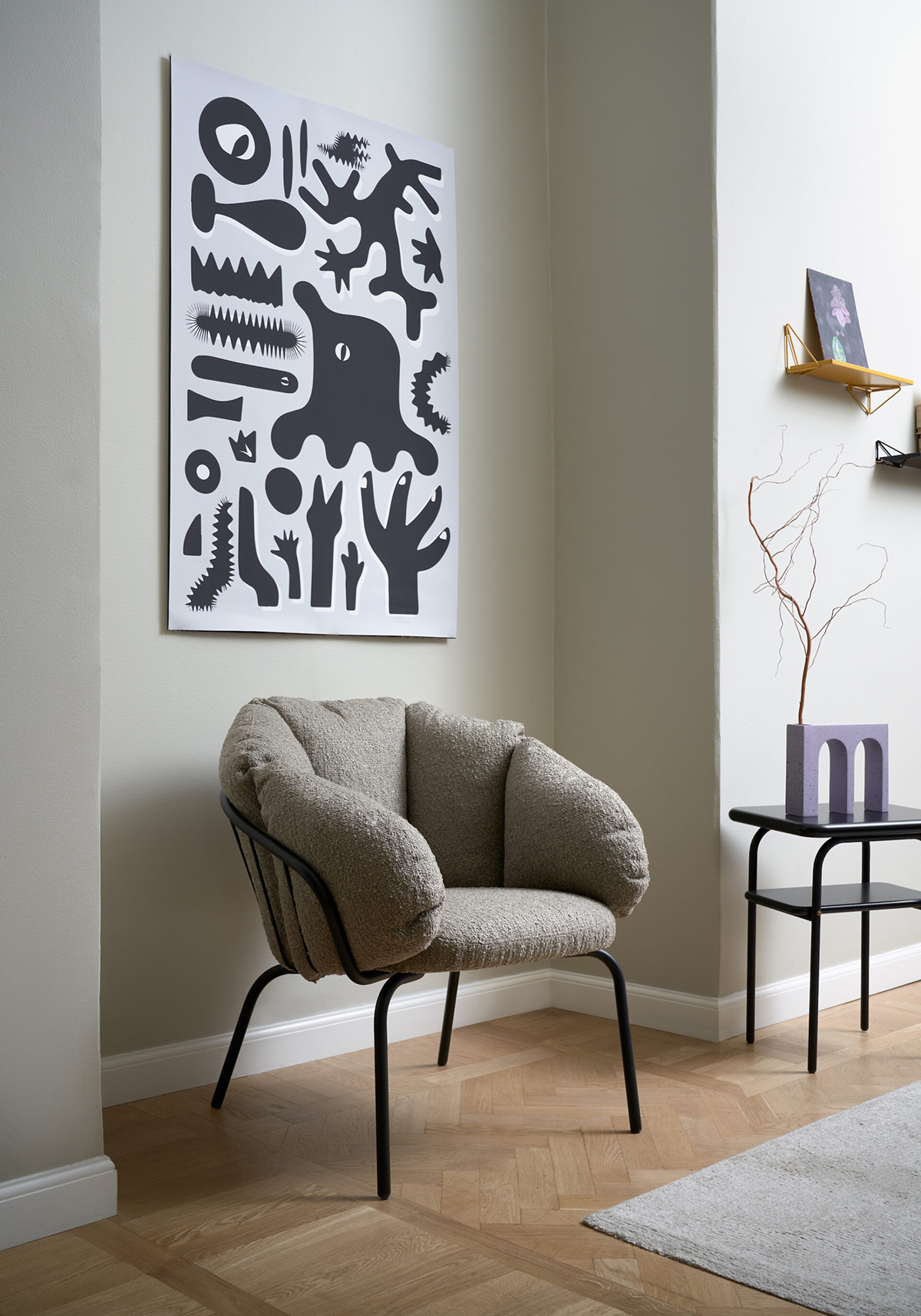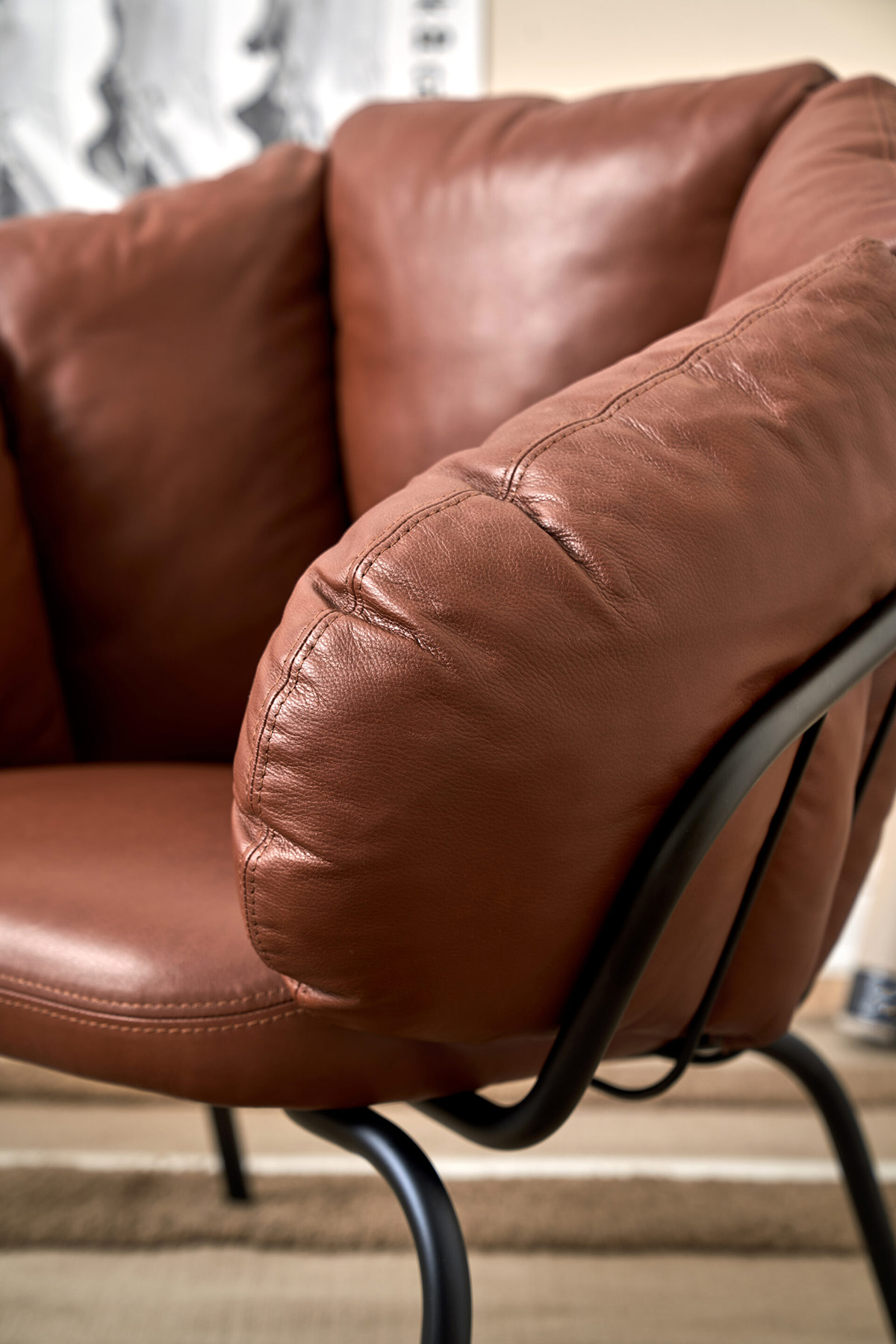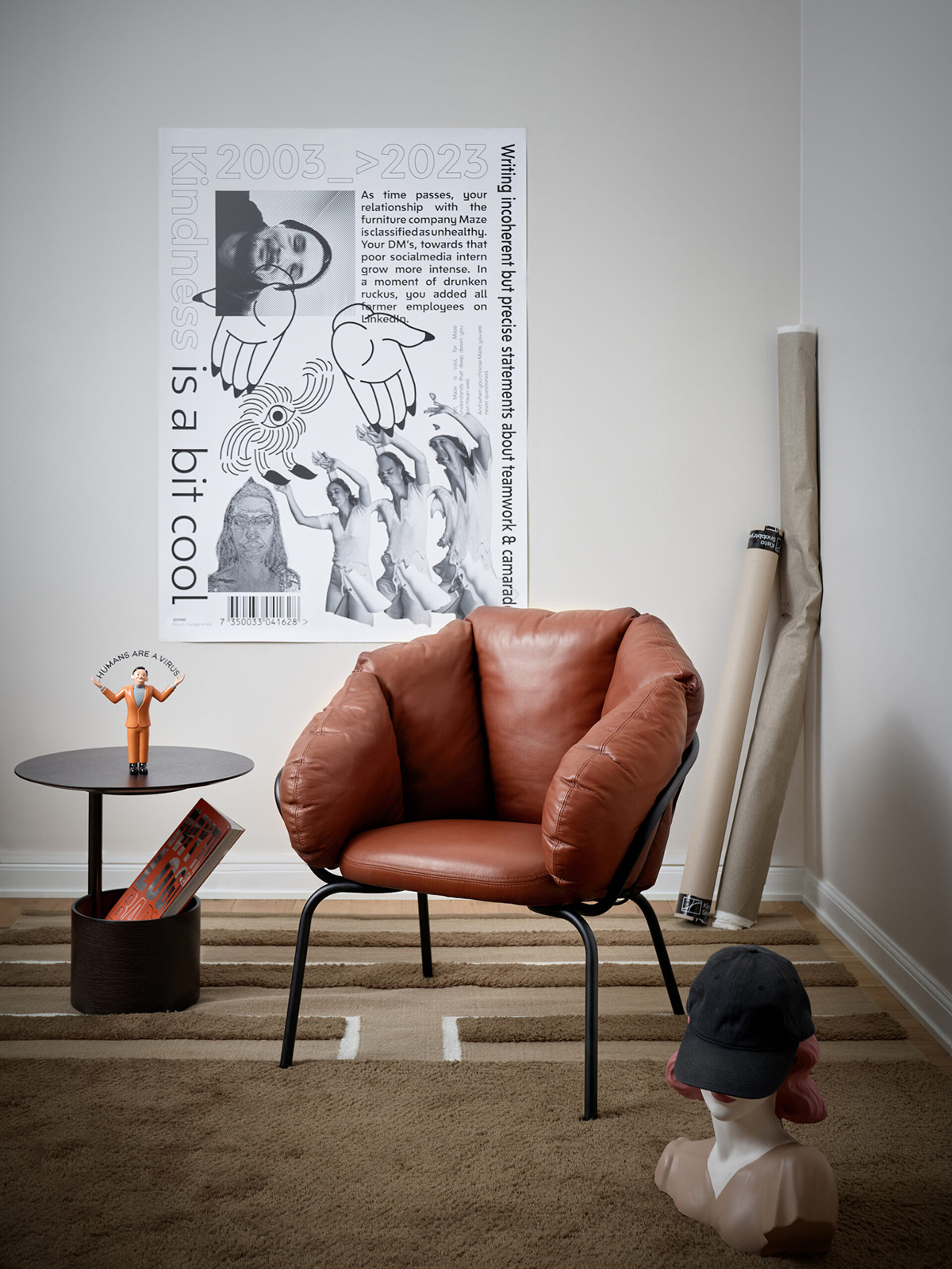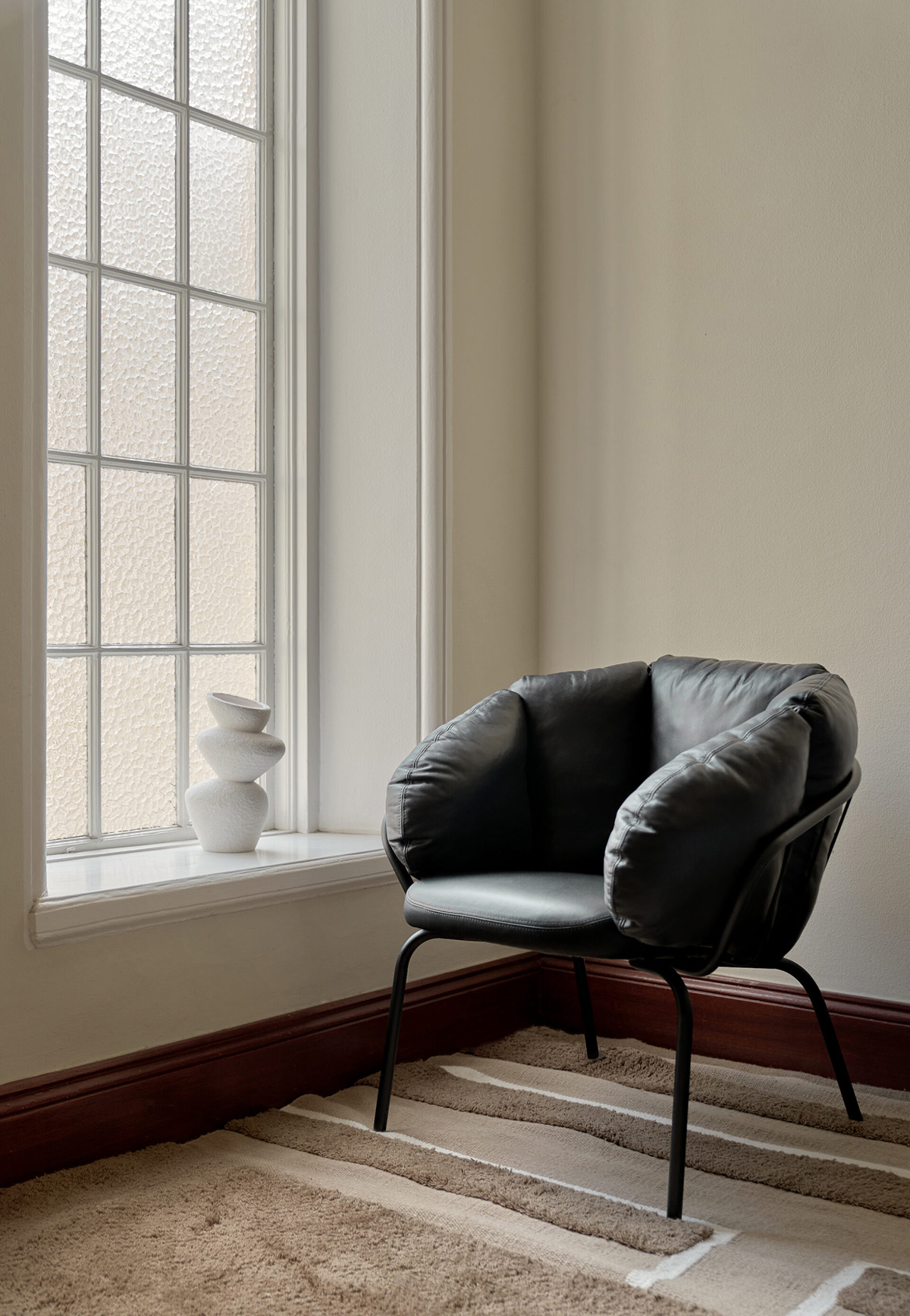 About Louise Hederström
Louise's design is characterized and inspired by the surroundings she finds herself in, such as nature or one of her many visits to different manufacturers. For her, the practical is as important as the beautiful, where the Bill series, Same series, as well as the products Frank and Minnie Mae are clear examples of this. She is educated in design at Beckmans Designhögskola in Stockholm, Sweden, and has also studied at Lund University. She works exclusively with companies that are highly profiled in both design and sustainability – a holistic approach is important in every step of the process. She seeks innovative design that combines form with function. "It is important to design and create products that are practical but also attractive and can stand the test of time," says Louise. Maze and Louise have worked closely for 20 years, and Louise is an important part of Maze's success.
More design by Louise Hederström:

Maze proudly presents its first armchair – Same Easy. The armchair is a continuation of …