Exhibition A designer's tribute 19-22 May 2022 @ Kasthall
Kasthall + Hederström = A designer's tribute
Kasthall has been at the forefront of the interior design industry for over 100 years and is today a global and world-leading company in rugs and textile flooring, represented in 30 countries and with showrooms in Stockholm, Malmö, Milan and New York. Although Kasthall operates globally, all production takes place in the factory in Kinna in western Sweden. Kasthall combines elegant design, materials of the utmost quality, and superior craftsmanship. Together with architects and designers, beautiful interiors are created all over the world.
On October 15 2021, Kasthall opened a flagship store at Baltzarsgatan 28 in Malmö. In the store, customers can take part of a large part of Kasthall's range of woven and tufted rugs, but also order their own Kasthall rug based on pre-selected patterns and color maps.
During Southern Sweden Design Days, Malmö Flagship Store shows work by Malmö-based designer Louise Hederström – a collection of rugs named September.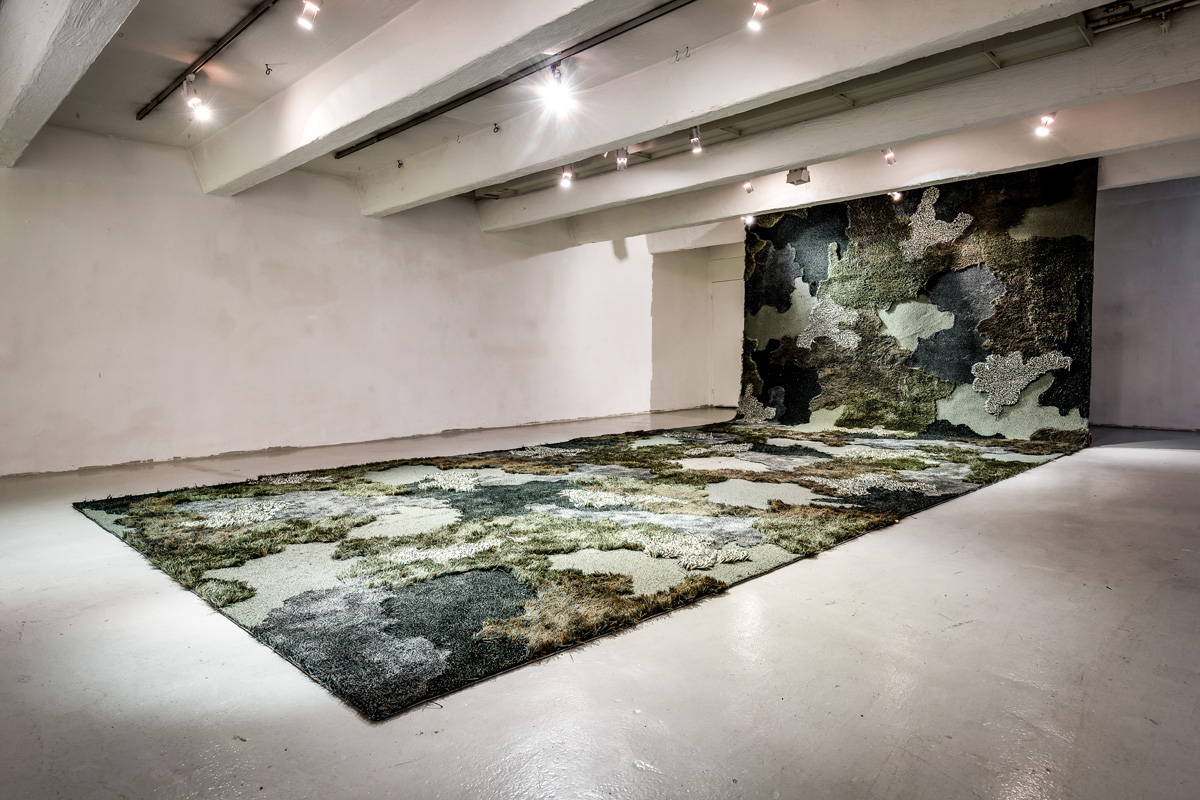 The hand-tufted rugs, made of wool and linen, were developed in a collaboration between Louise Hederström and Kasthall Design Studio. The idea came from six different materials by designer Gunilla Lagerhem Ullberg, who was developed during Gunilla's years as creative director at Kasthall. The result is a large-scale camouflage pattern with variations in height and structure inspired by the shifts and shapes of deciduous forests.
Louise Hederström 
is a furniture designer based in Malmö. After graduating in 1998 from Beckmans School of Design in Stockholm, Louise started what is today an extensive design business. Among her clients are some of the most respected manufacturing companies in Scandinavian design. Louise regularly participates in exhibitions both in Sweden and abroad, she has also been a teacher for various design programs. One of Louise's many design collaborations is the one together with Kasthall. The result is the hand-tufted rug September in wool and linen, inspired by the changing shifts and shapes of the deciduous forest.
Kasthall
Baltzargatan 28, Malmö
Thu 19 May 10:00 – 16:00
Fri 20 May 10:00 – 16:00
Sat 21 May 10:00 – 16:00
Sun 22 May 10:00 – 16:00