Can you remember how fascinating flying objects used to be when you were a child? Who didn't want a model airplane hanging in their bedroom? I did. In fact, I wanted more than one…  I often saw airplanes in the sky, but the first time I saw a Zeppelin was simply unforgettable! Slowly and silently, it shifted over the city, low-slung – almost suspended between the houses. The sun bounced back off it as it "hung" over the rooftops like a big glowing lamp…
When we designed the pendant lamp (a lamp that will be suspended in our interior "air space") we had in mind something that we might normally see in the air… something suspended or floating above our heads – like clouds, birds, airplanes, balloons and Zeppelins or other "flying objects"…
AVION is just such a flying object – one that might be natural in the sky, but is startling in the house – like a bird that flew into a building through an open window. Perhaps this is what happened – somebody let it in and it is flying through the house looking for a way out?
AVION is quite simply a playful object. It is directional and it "flies" in a clear direction! You choose the direction it will take when you hang it: right or left, taking off or landing. You can fly a single AVION over your room or a formation of them back and forth, up and down. Several AVIONs can be arranged in regular formations, chaotically fill the "airspace" or mark a path through a building like consecutive beacons.
To make it easy to mount in the desired position, we have designed an adjustable ceiling cup for AVION, which can easily be rotated horizontally and fixed in the desired position. AVIONs adjustable wires allow you to choose the right inclination.
Designed by ISKOS-BERLIN, 2015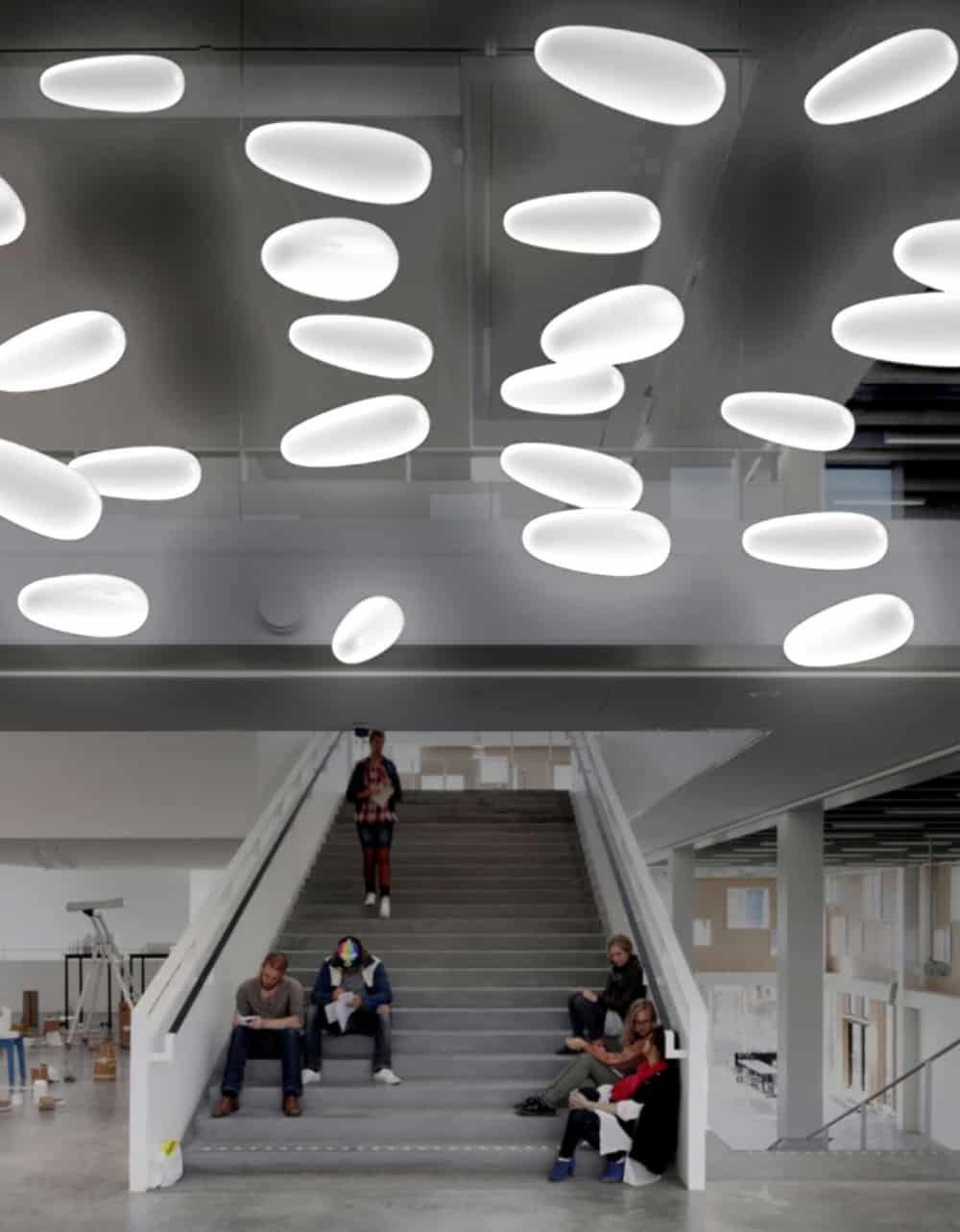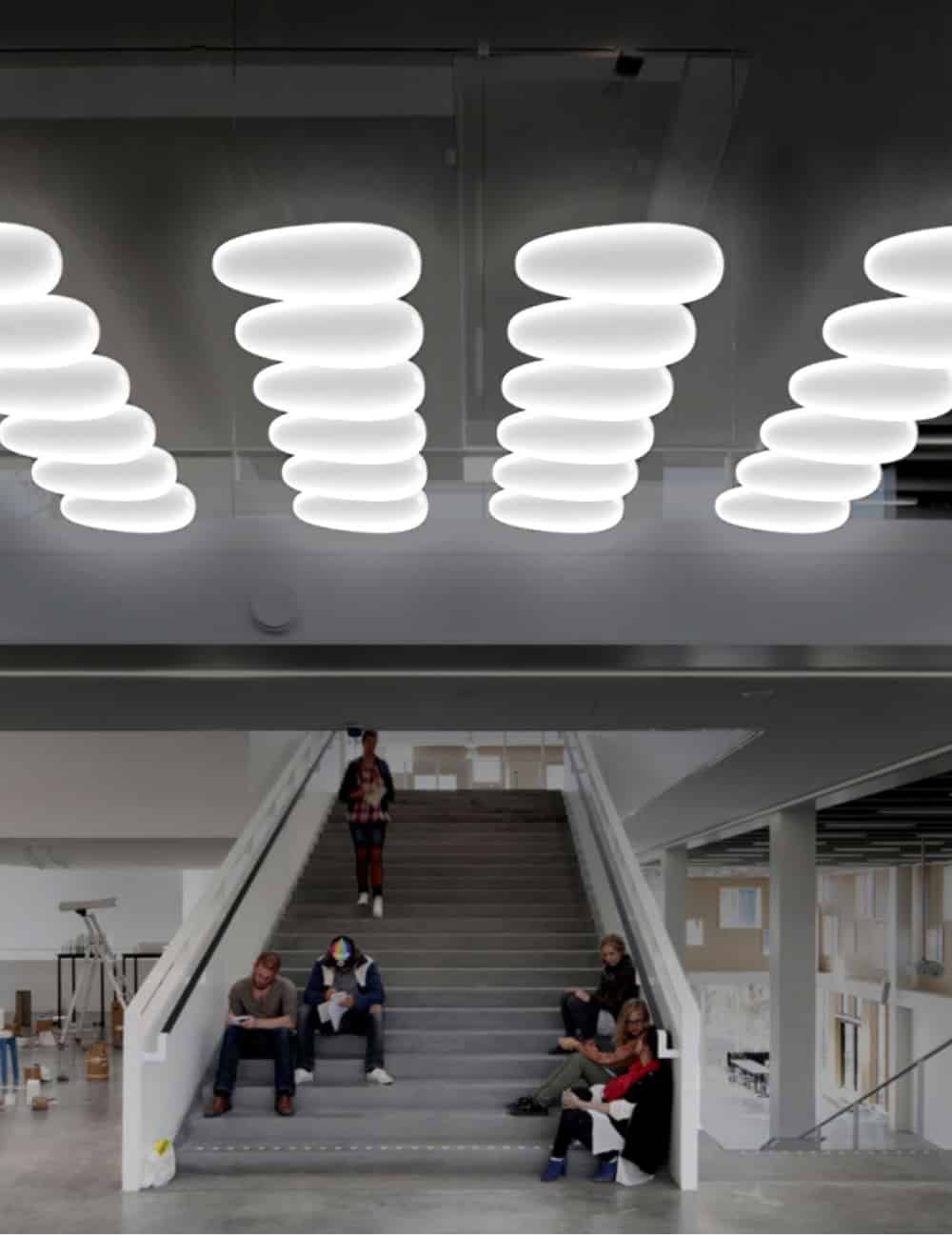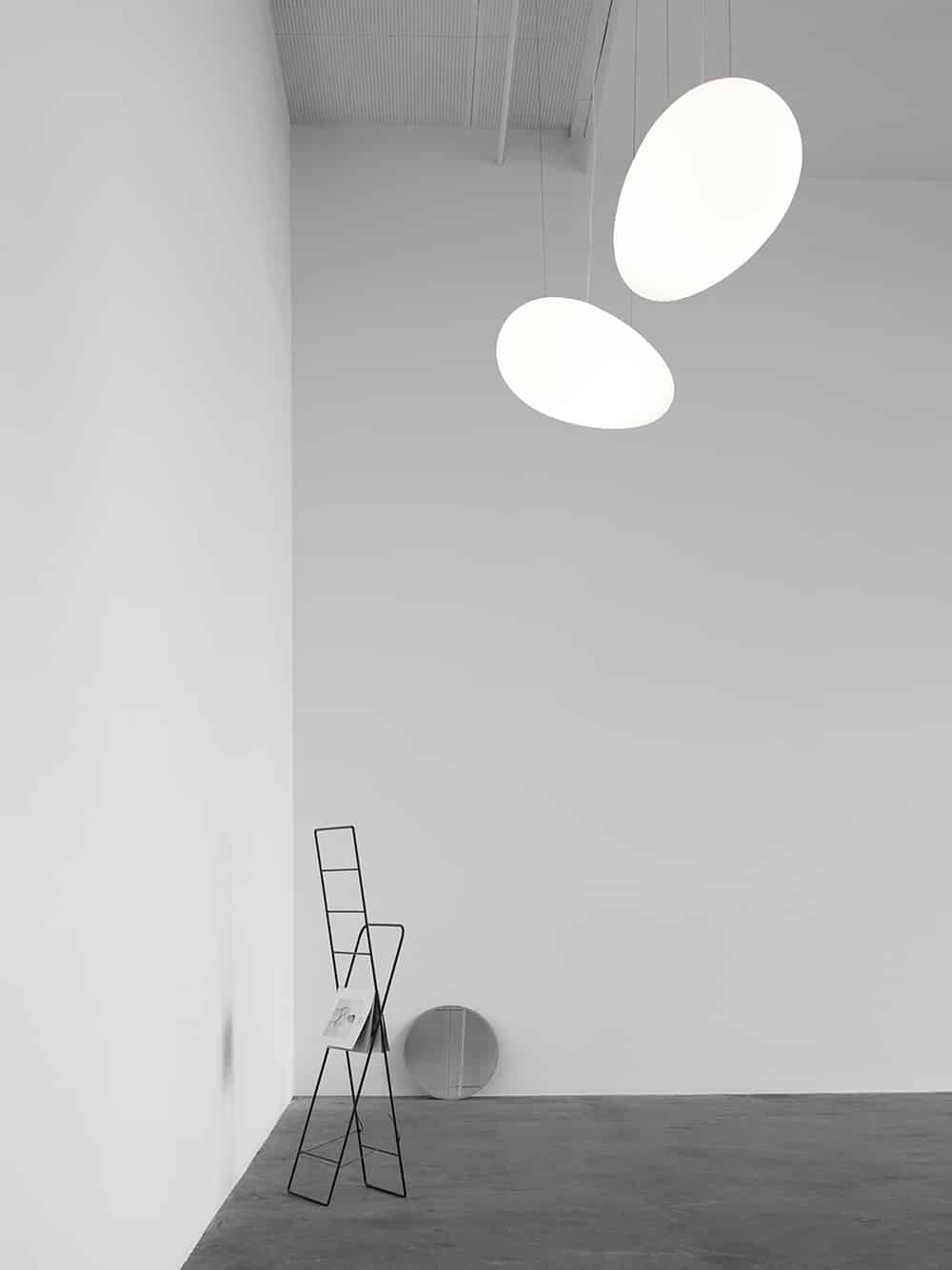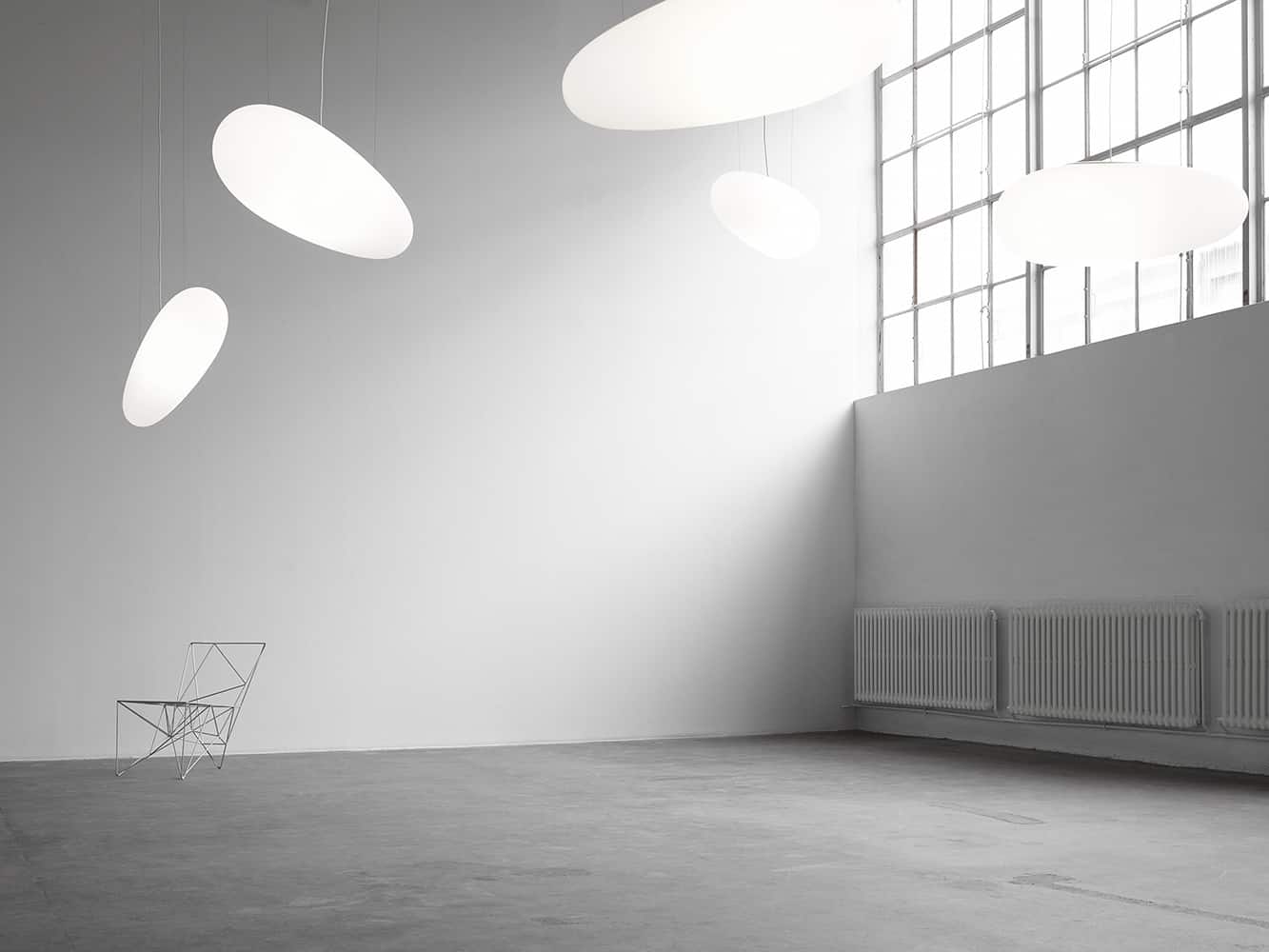 More design by Iskos-Berlin:

The Avion™ is inspired by a childhood fascination with aircraft – in particular, Zeppelin airships …