A wooden embrace
The Embrace armchair was born both from a dream about a chair and a practical need at the Mizetto furniture factory. The chair, designed by Sami Kallio, marks the first seating in our product line and has a shape that seemingly embraces its user with its armrests. This graceful feature makes the chair both stackable and hangs steadily on a tabletop.
Embrace's unique oval legs gives the armchair character that separates it from similar chair types, a design detail also found in the table in the same series.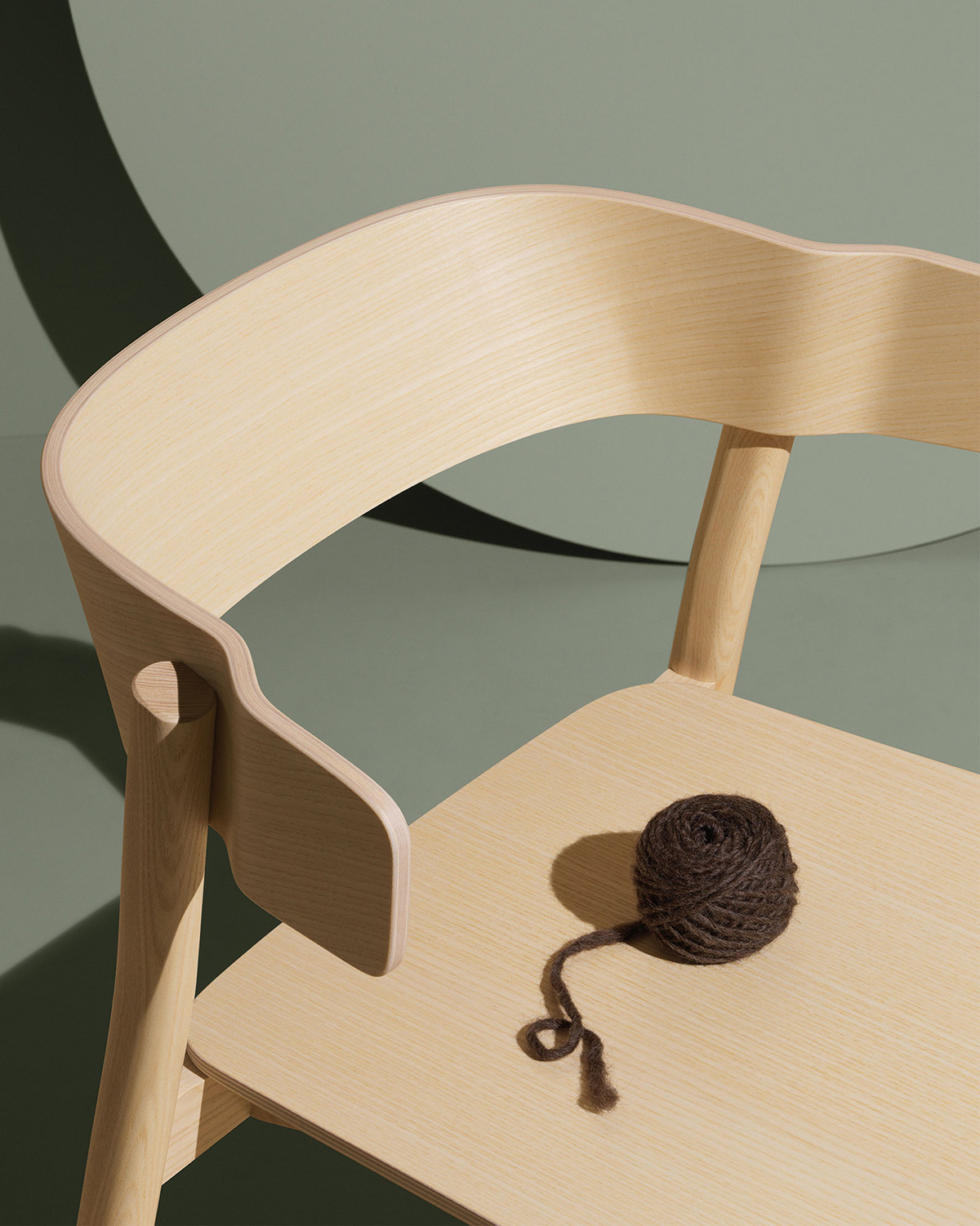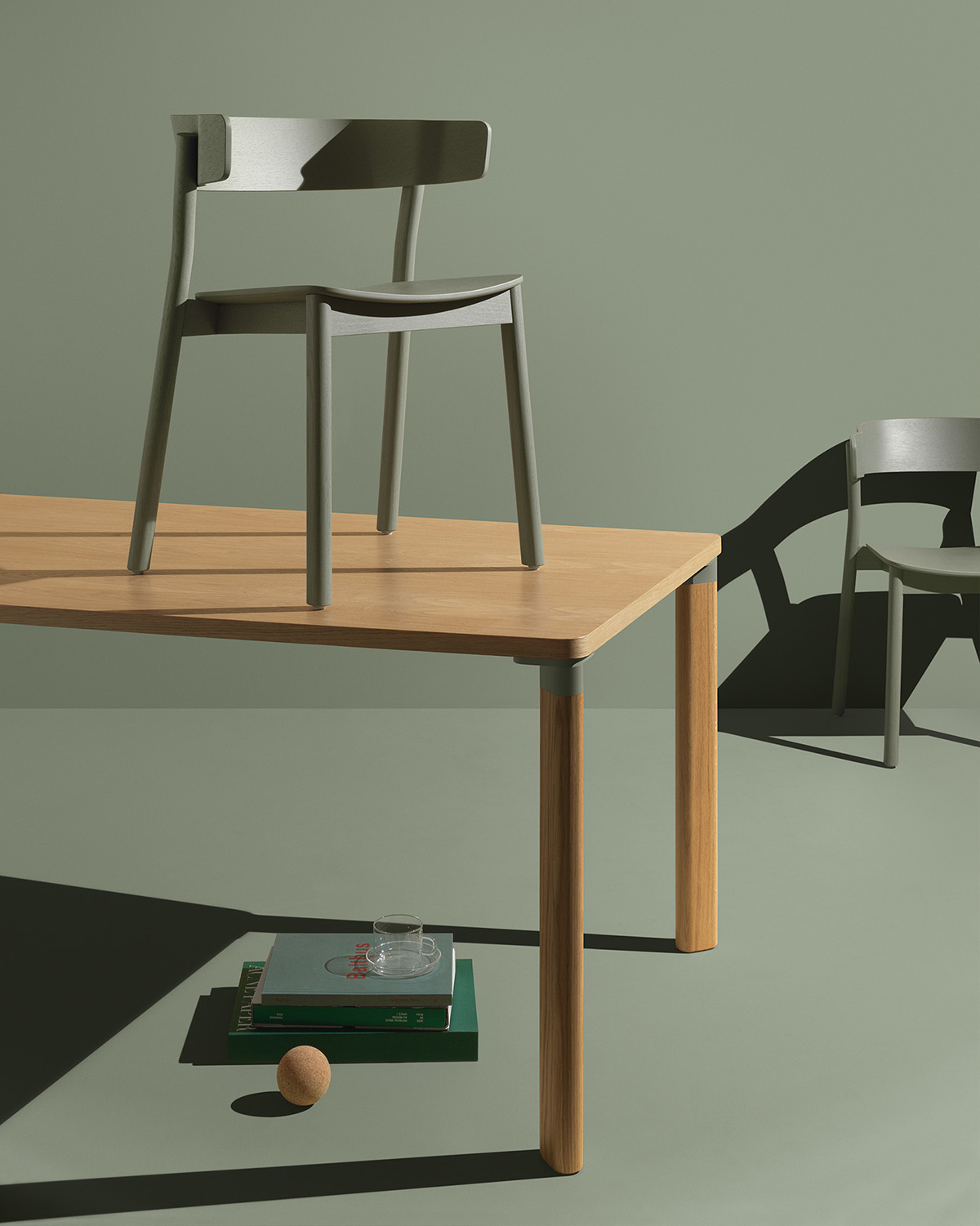 A table for many and for you
The table in the Embrace series is a multi-purpose system and creative take on the dinner or conference table, turned into a playful workspace with different colorful attachments and attributes. With its modular attributes the table is transformed into a modern workspace where each person can adjust the personal space with a hanging shelf, a sliding sound absorber, and a set of trays connected to a frame. The attributes are avaialbe in all the colors of the Summer collection: burgundy, latte, forest green, dusty blue and black.
The table has, like its sibling the armchair, oval legs which are attached to the tabletop using an aluminum bracket. This enables a high level of flexibility both in regards of placement of the legs, size of the tabletop, as well as to how many chairs can be placed under the surface.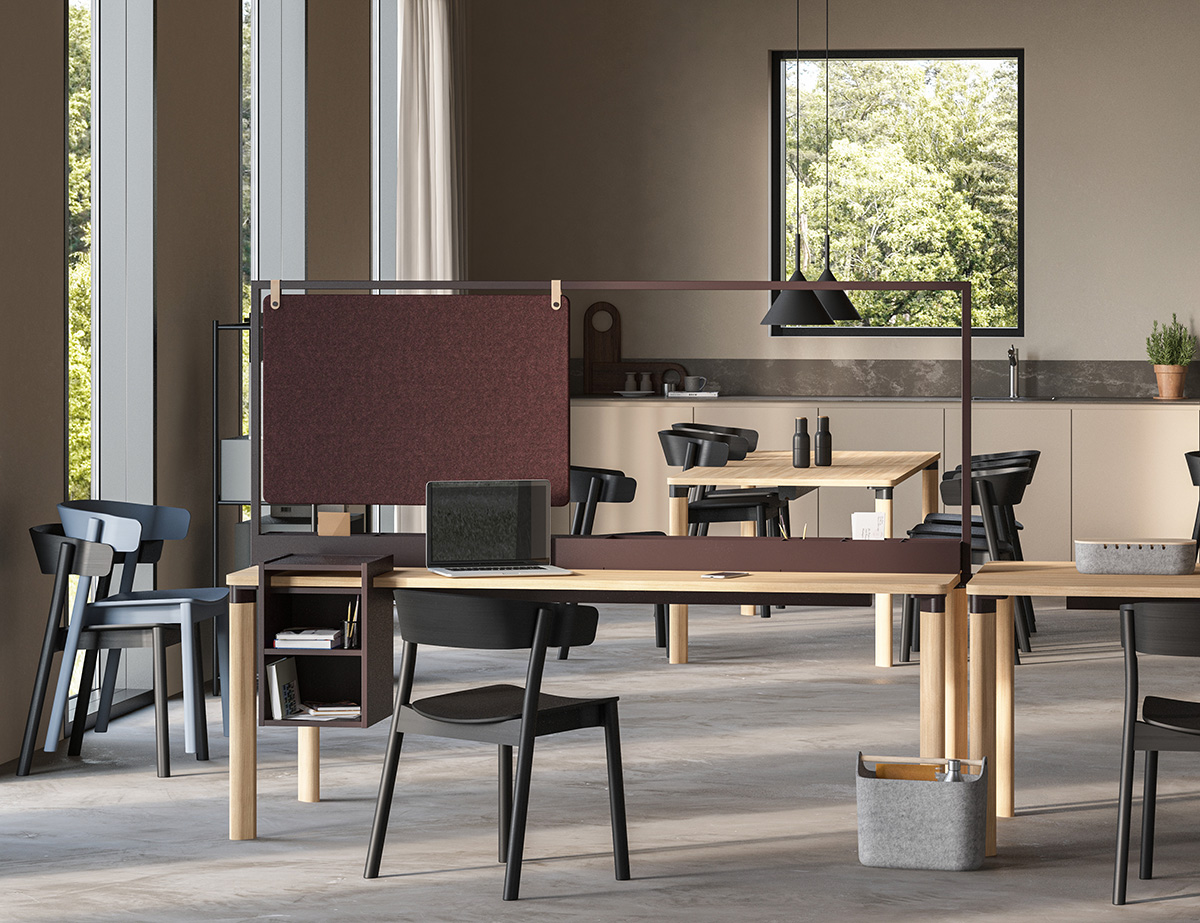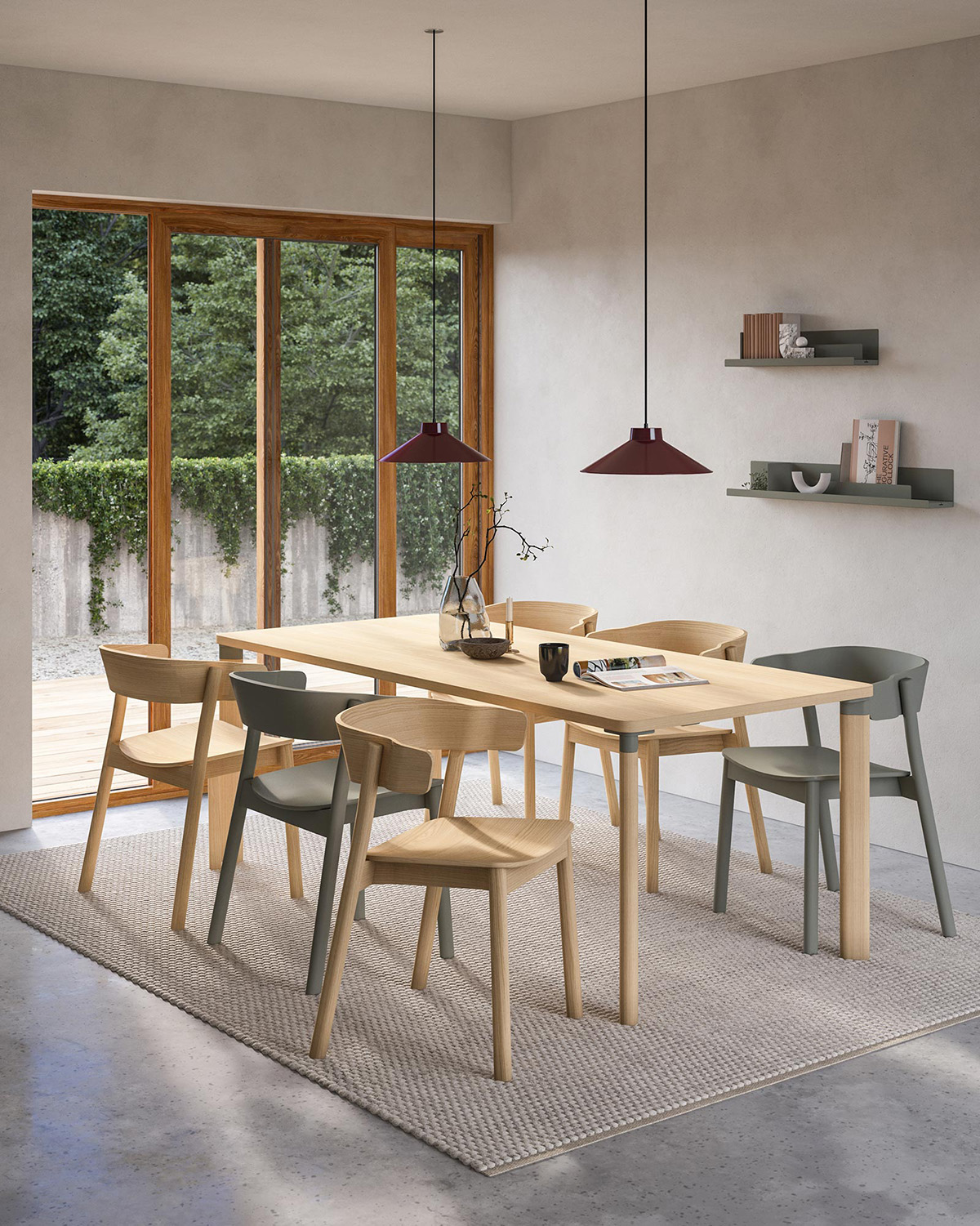 Photo: Jonas Lindström Studio.
Sami Kallio was born in Finland and raised in Sweden, where he honed his skills in traditional woodworking craftsmanship, such as compression moulding and woodturning.
 An award-winning designer with a studio based in in Gothenburg, Kallio designs furniture and interiors translating classical shapes into contemporary expressions with an industrial aesthetic which resonate with a modern-minded audience.
Man and machine both play a role in many of Kallio's creations. Merging modern methods of industrial manufacturing with handcrafted techniques. The result is a refreshing balance between the past and the present.
More from Sami Kallio:

A wooden embrace The Embrace armchair was born both from a dream about a chair …