Whatever its size, every home needs a place where everyone can be together. Gathering around the dining table, as a family or with friends, has always been steeped in happy memories, and what the Expand Dining Table was designed for.
Created by the much loved and much acclaimed Sami Kallio, this timeless dining table exploits the beautiful capabilities of traditionally handcrafted solid oak, bringing a soft modern expression to an age old essential.
Available in three sizes; two rectangular and one round, all Expand Dining Tables have a smooth extension system inbuilt so they can be enlarged by up to 100cm if you need to accommodate an extra guest or two.
Choose from either a light oiled, smoked oak or black painted oak finish, and pair with Northern's Oaki chairs or Daybe dining sofa to complete your dining room look.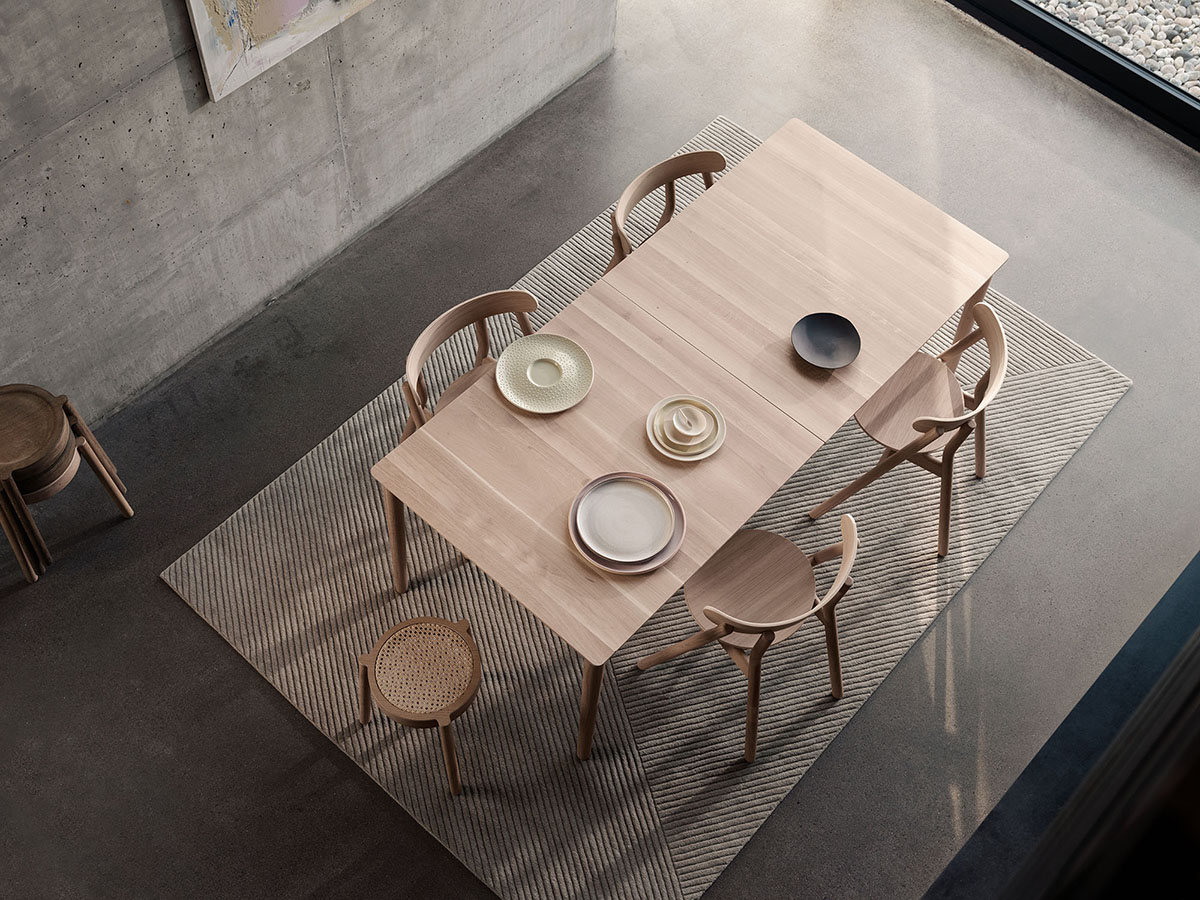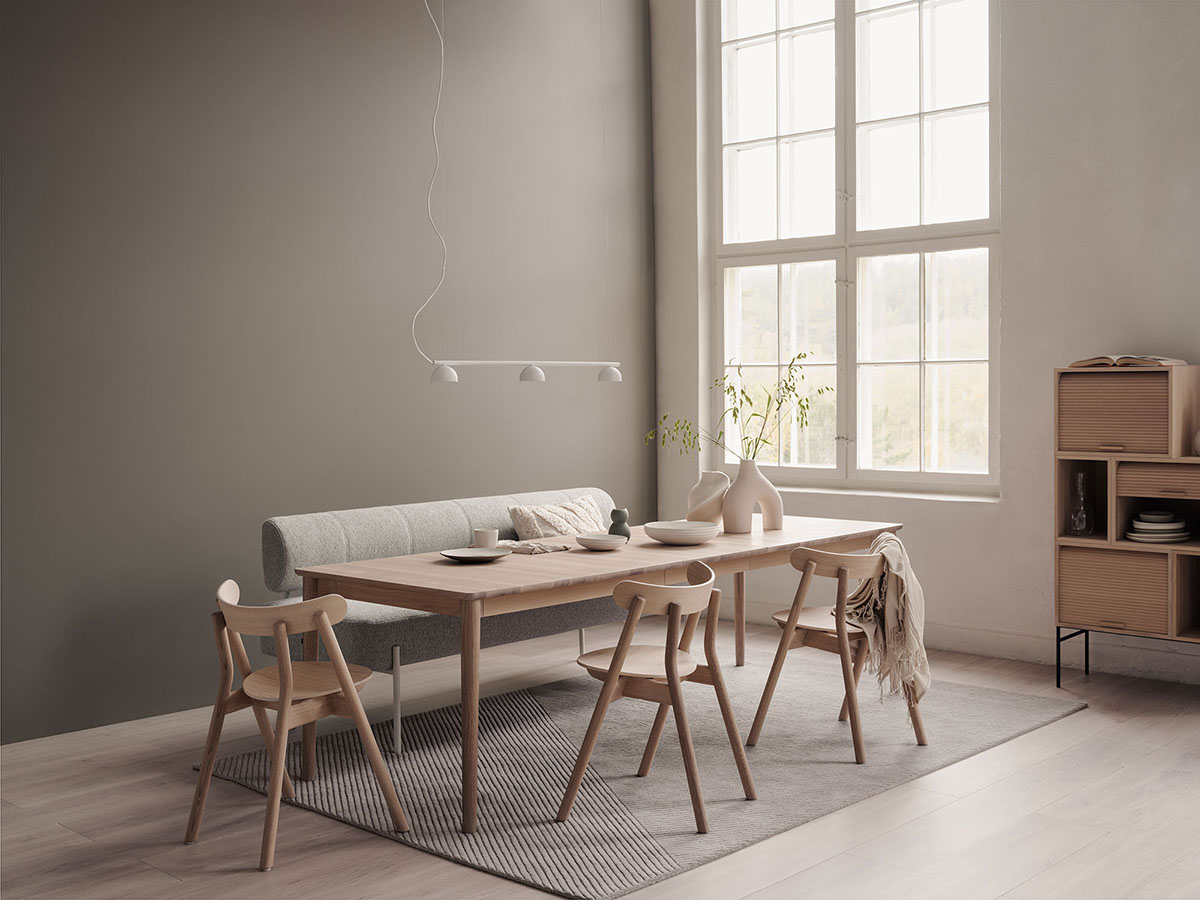 "The curved apron and
slight angle of the legs
make the overall design feel
incredibly light considering
their generous size."
Design by Sami Kallio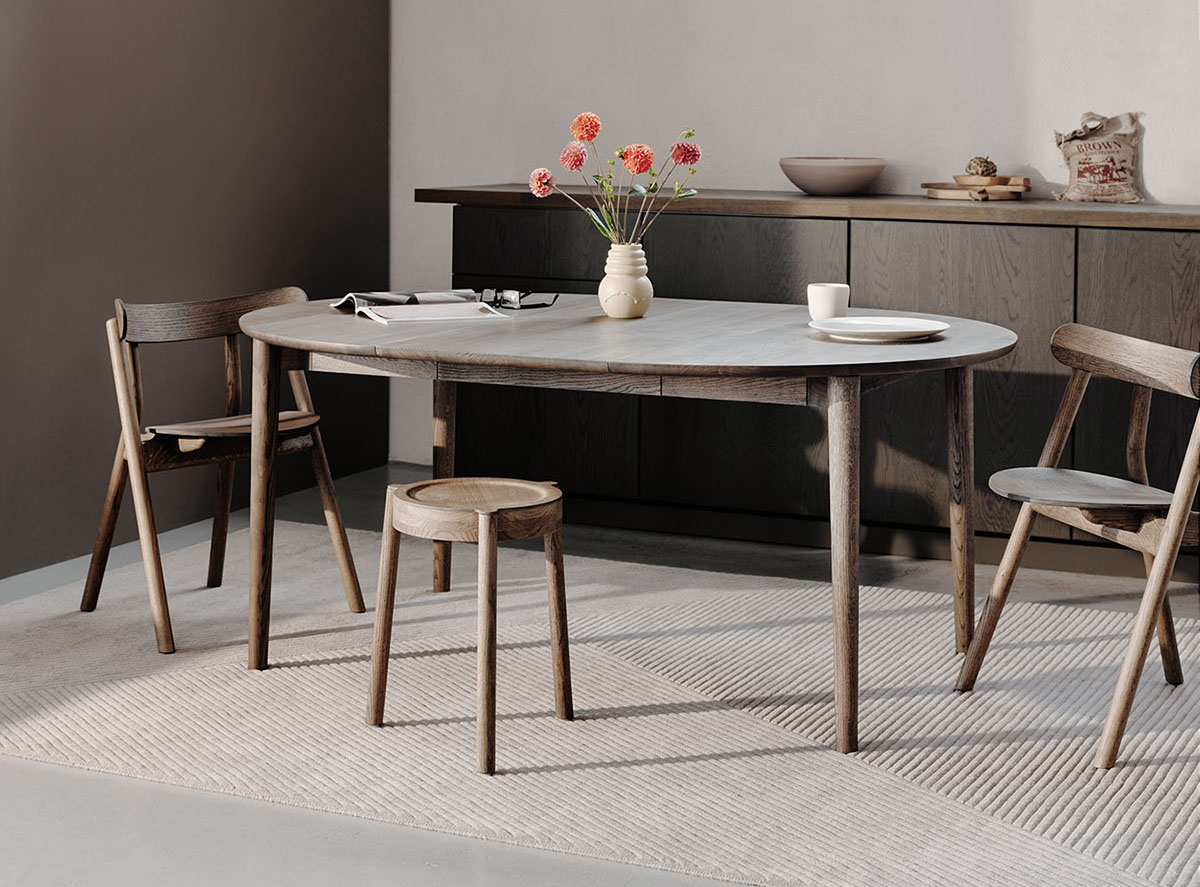 Northern's products add atmosphere as they reveal a new vision for Nordic style.
Photo by Einar Aslaksen. Styling by Per Olav Sølvberg
Sami Kallio was born in Finland and raised in Sweden, where he honed his skills in traditional woodworking craftsmanship, such as compression moulding and woodturning. An award-winning designer with a studio based in in Gothenburg, Kallio designs furniture and interiors translating classical shapes into contemporary expressions with an industrial aesthetic which resonate with a modern-minded audience.
Man and machine both play a role in many of Kallio's creations. Merging modern methods of industrial manufacturing with handcrafted techniques. The result is a refreshing balance between the past and the present.