First launched as a chair, the Betty series now includes a counter and bar stool with the same distinctive design features and sturdy construction. Named after the Betty Nansen theater in Copenhagen, this contemporary piece is an elegant addition to any interior.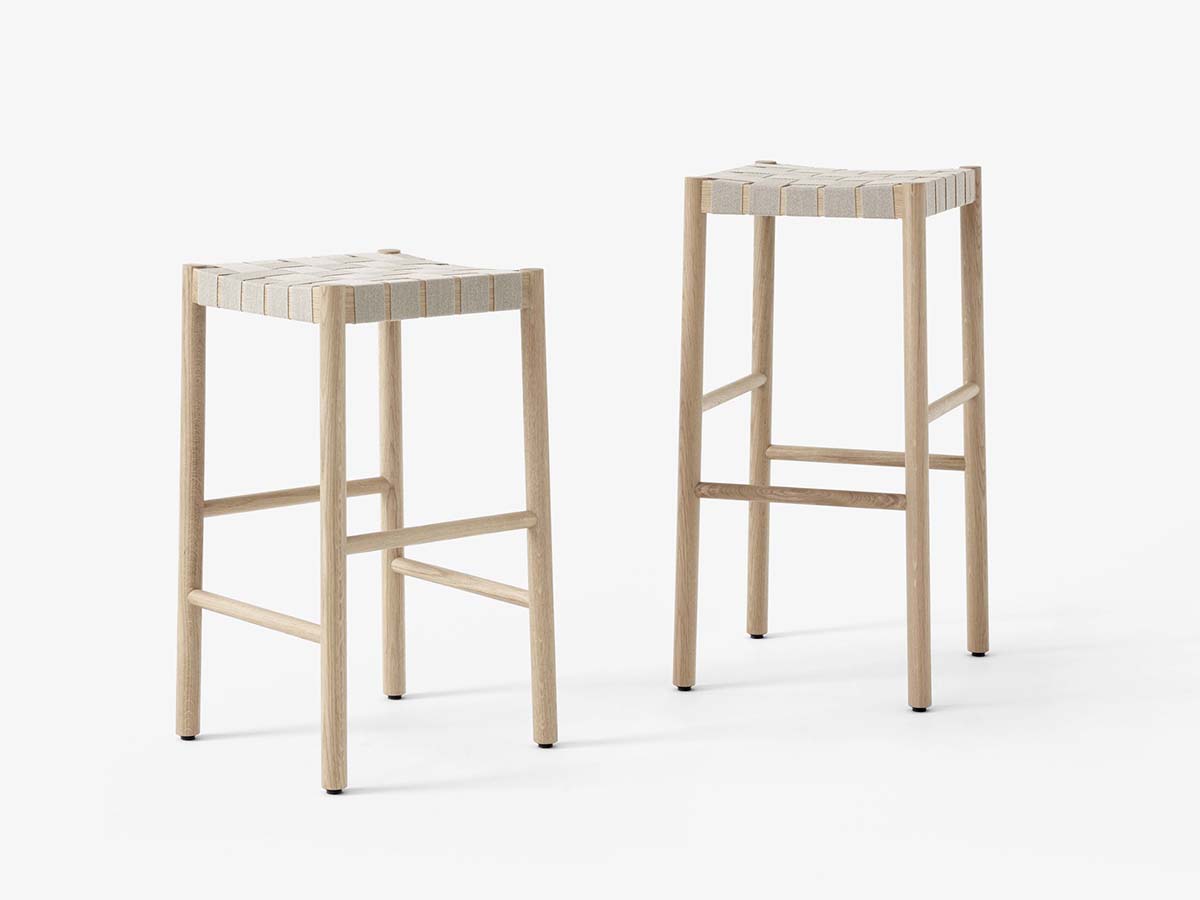 Betty is the result of a broader dilemma for designers Jakob Thau & Sami Kallio. Determined to create a graceful piece of furniture that could be easily utilized in the home, the duo set out to prioritise comfort even as they considered other practicalities. The solution came in the form of Betty, a stool whose solid lacquered oak frame echoes the wooden pavilion of its namesake. Instead of concealing the supportive webbing beneath the frame as is typical, Thau & Kallio decided to expose it. The resulting webbed seat – whose straps are made from natural linen fibers and woven by hand – offers a soft, cushioned base.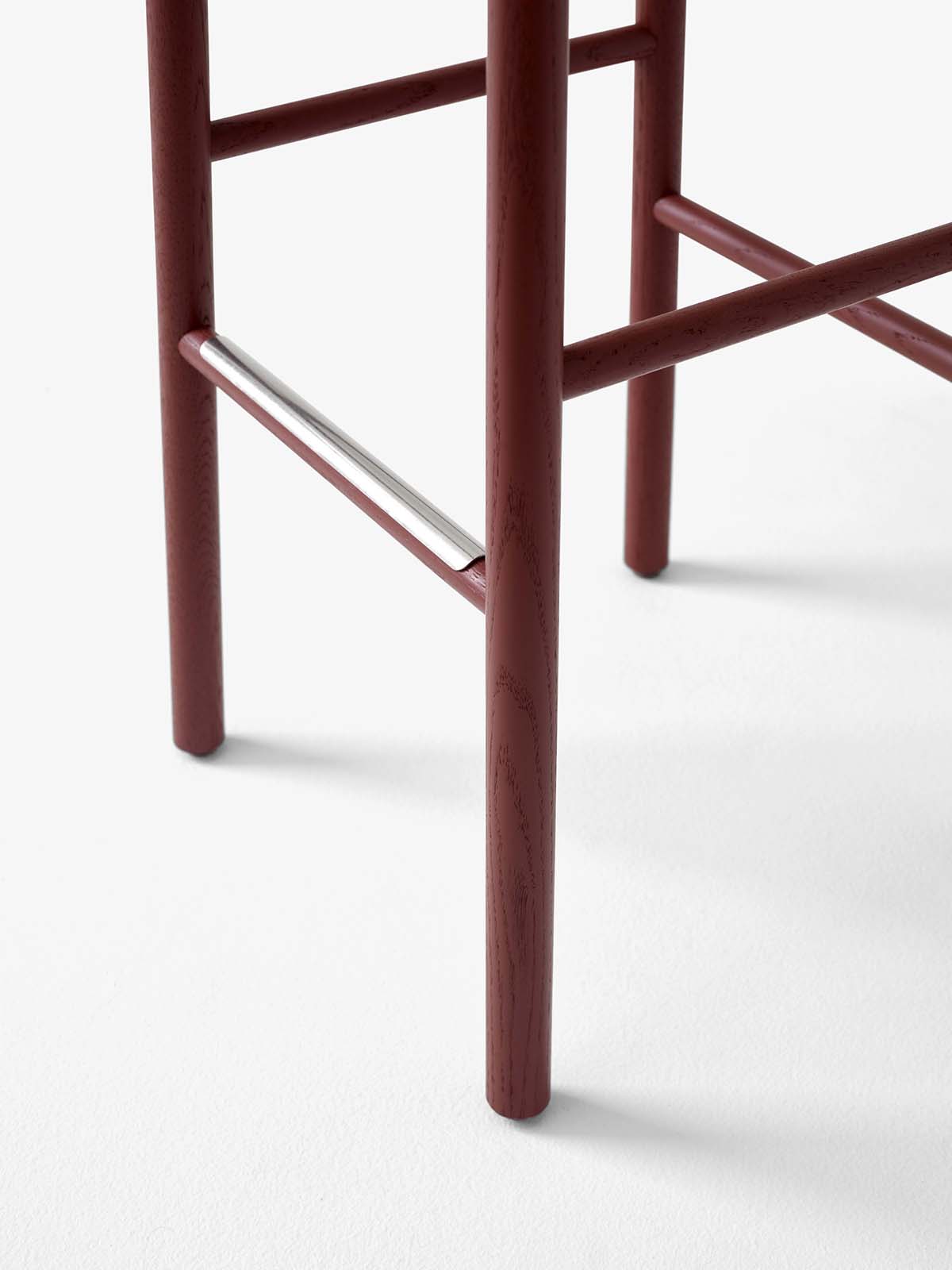 "This deceptively lightweight stool is intended to work easily in any space," explains Kallio. "Its simple, organic design acts as a natural continuation of the Betty series, which also features a stackable chair and a bench."
For &Tradition founder and CEO Martin Kornbek Hansen, Betty exemplifies the creative ethos of Thau and Kallio. "The duo's fascination for materials and methods has seen them emerge at the forefront of contemporary furniture design," he notes. "Together, they are revitalizing the Nordic narrative by applying classic craftsmanship techniques in new expressions."
Betty comes in two heights and is available in five colour combinations: Oak with natural webbing; Maroon with natural webbing; Twilight with natural webbing; Black with natural webbing and Black with black webbing.