Anna Kraitz lets the ironing board of the closet to be transformed into a flexible multi-use furniture piece that will enrich any setting. Use it as nimble desk for the home office, or to show off precious acquisitions, or as a temporary bar. Raise it a notch to browse and write away on your laptop, or with an assortment of flowers. Or lower it to use as a stylish table by the sofa. Cinderella aspires to be so much more than an ironing board. With tough legs in smooth massive American oak, and an oak veneered tabletop, Cinderella stands firmly and will adapt to various uses, and of course to be at hand when ironing is about.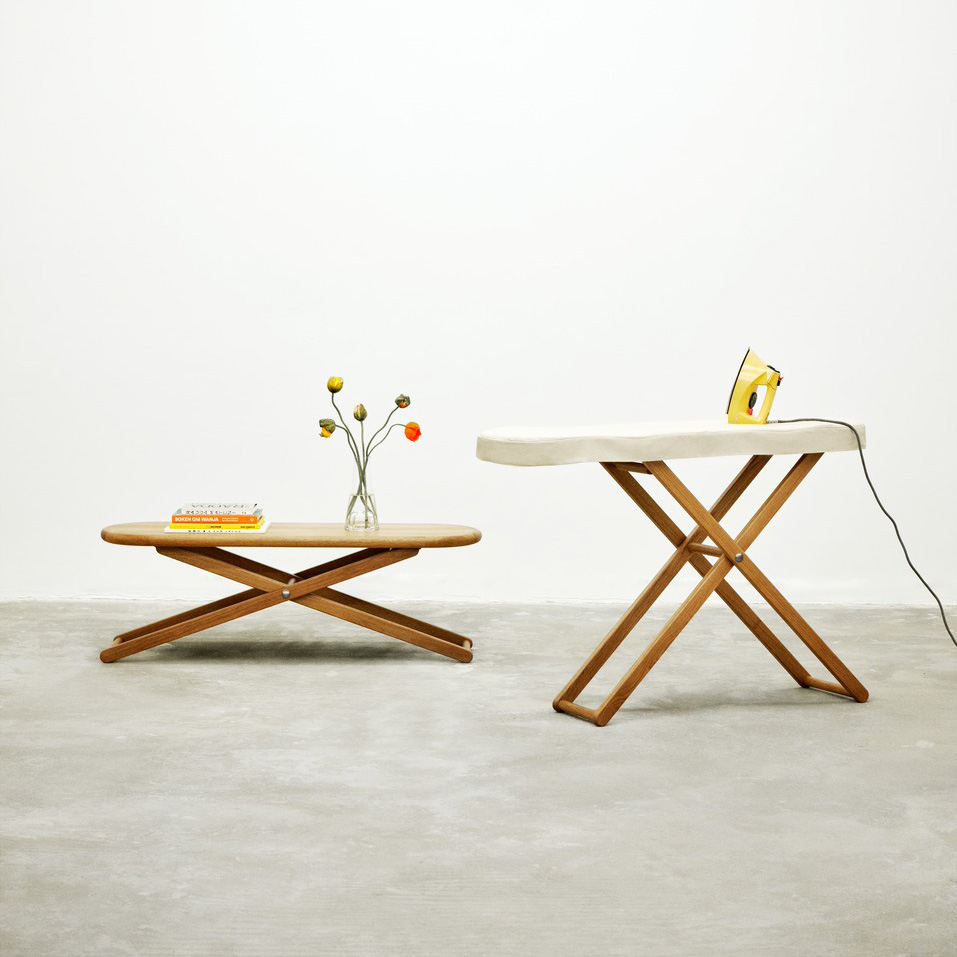 'I made Cinderella because I needed an ironing board that is both practical and beautiful, so you don't have to put it away,' says Anna Kraitz. I love to iron all my clothes and linen; they stay fresh and the fabrics last longer, but I want something better than an unsteady flimsy board. I wanted to create a strong and stylish furniture piece that will be welcomed for its beauty in any setting.' Anna Kraitz once more challenge age old furniture typologies by liberating the ironing board from its single-use life, now reborn and ready for the limelight. She also added an organically shaped little gem: a hand-sculpted nut joining the legs. 'Compact living is mirror of our time where many want to live in the middle of cities, often in smaller apartments without lots of storage space. Furniture should not be made for just one purpose and then put away, it shall adapt to different uses and will not be ashamed of its look.'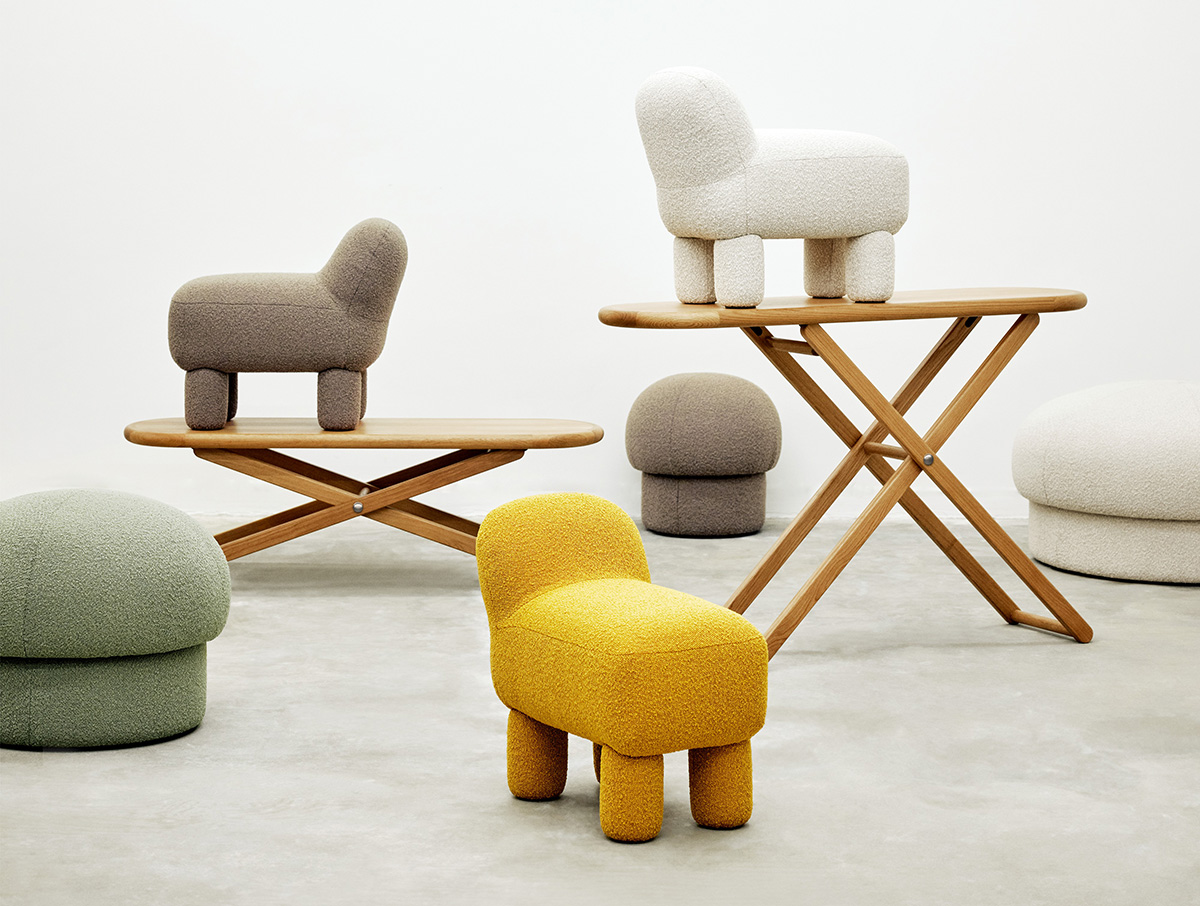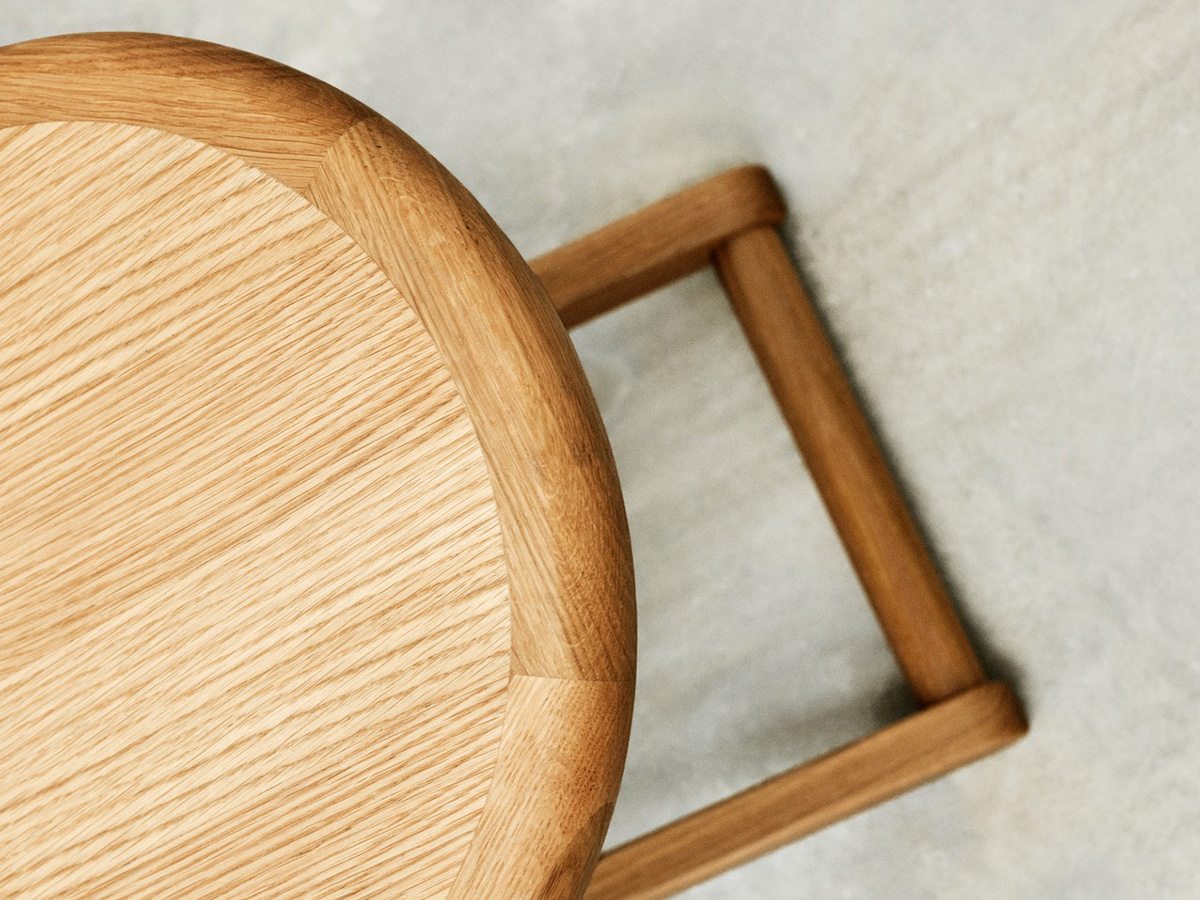 Cinderella was originally born out of a research collaboration with an archaeologist. The project used anthropological theory and material culture studies to look at how different cultures relate to spotless cleanliness versus dirt and grime. Artist and designer Anna Kraitz' take on her strive for an uncluttered home was to design Cinderella for the all-female interdisciplinary design show Misschiefs where Anders Färdig, founder of Design House Stockholm, fell in love with it. 'Finally, an ironing board that breaks out of the closet! You can raise Cinderella up or down: place your laptop or tablet on it, fill it with beautiful things and flowers, or fold it together and let it rest by a wall. The oak has a fabulous smooth grain that will adorn any setting, private or public, and brings a new level of flexibility with it. A specially made heat-resistant textile will dress up the tabletop when household work is about.'
After studying at the Academy of Fine Arts Budapest, Anna Kraitz switched to the design profession after frequenting Beckmans School of Design where she graduated in 1999. Her design combines functionality and visual arts in objects that acquire longevity with a life of their own, often with quirky personal touches like a belt on the Alba Vase for Design House Stockholm, or the Beatrix sofa adorned with buttons in different colors. Anna Kraitz has been awarded with the Bruno Mathsson Prize in 2008, Sweden's most prestigious design award.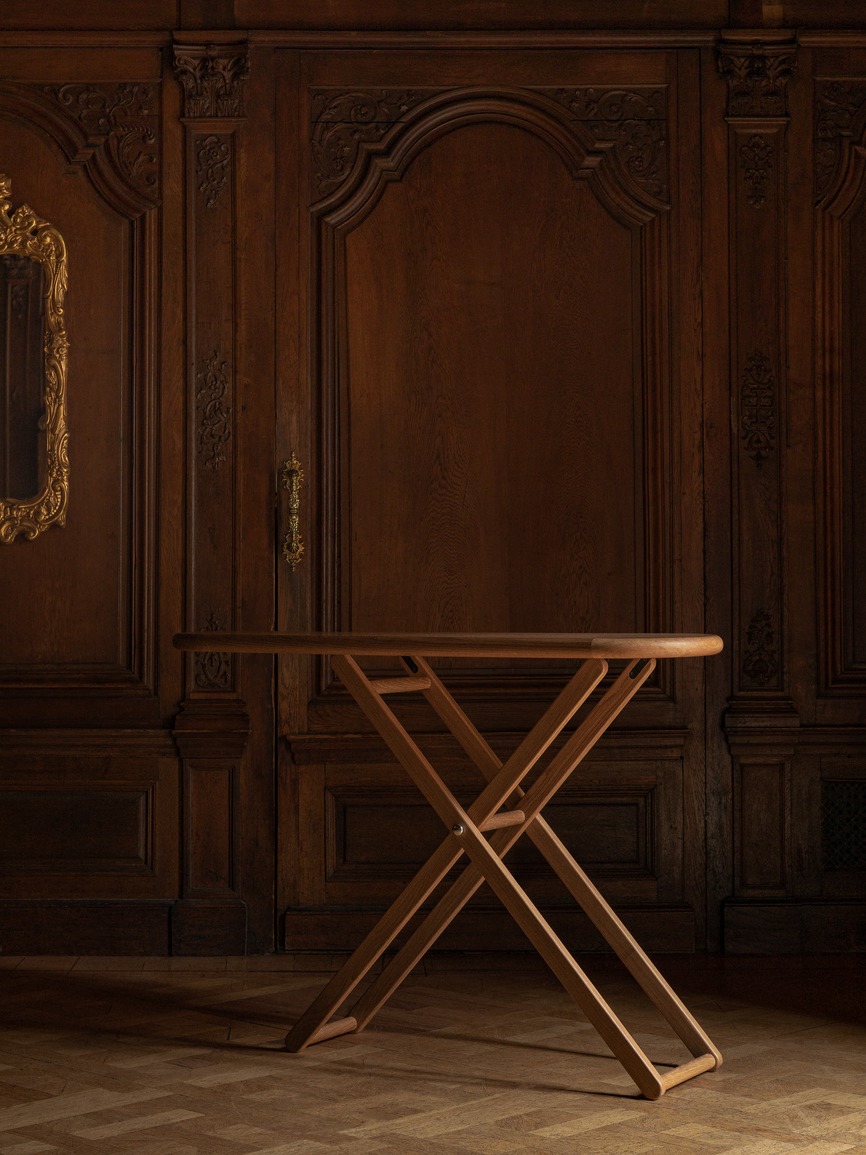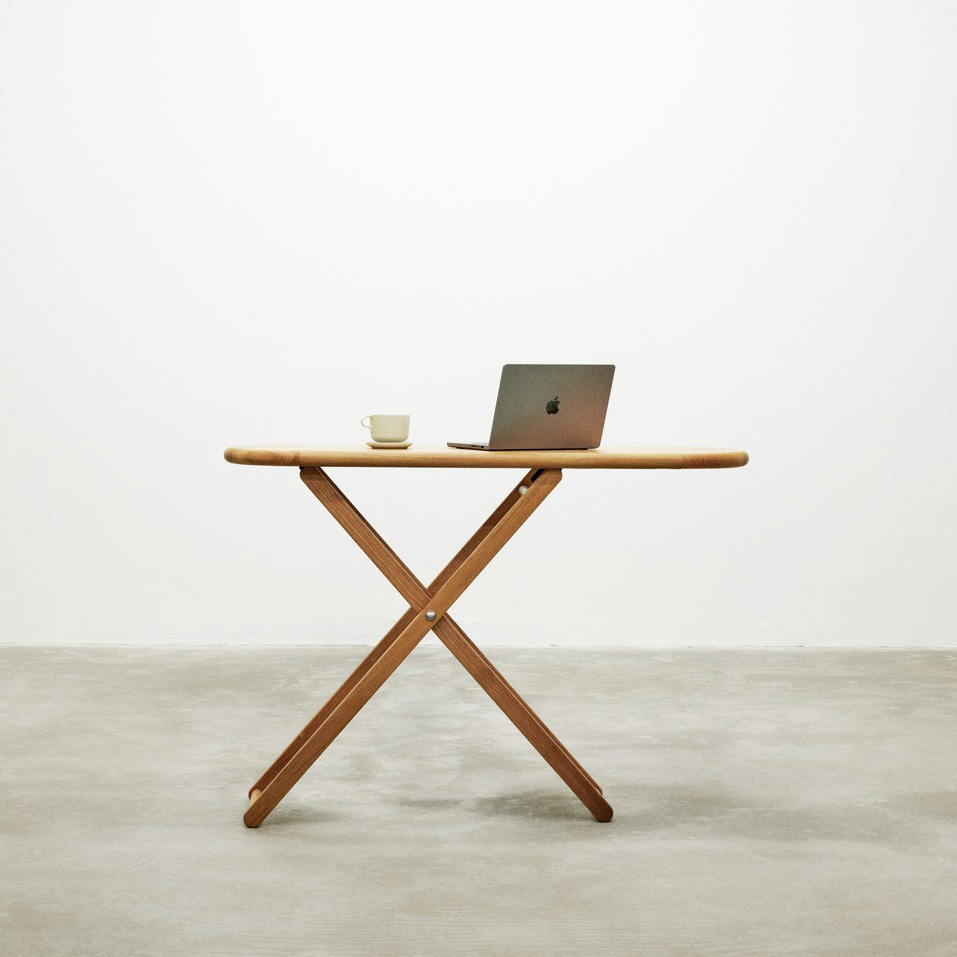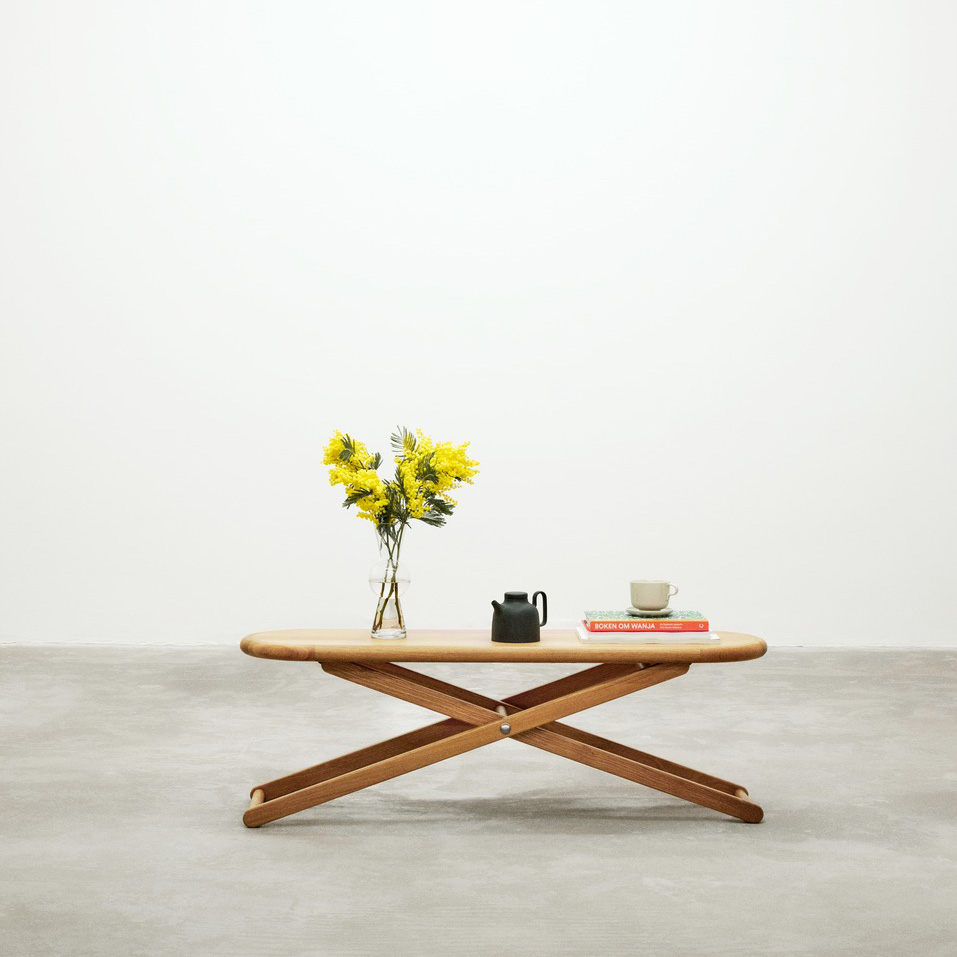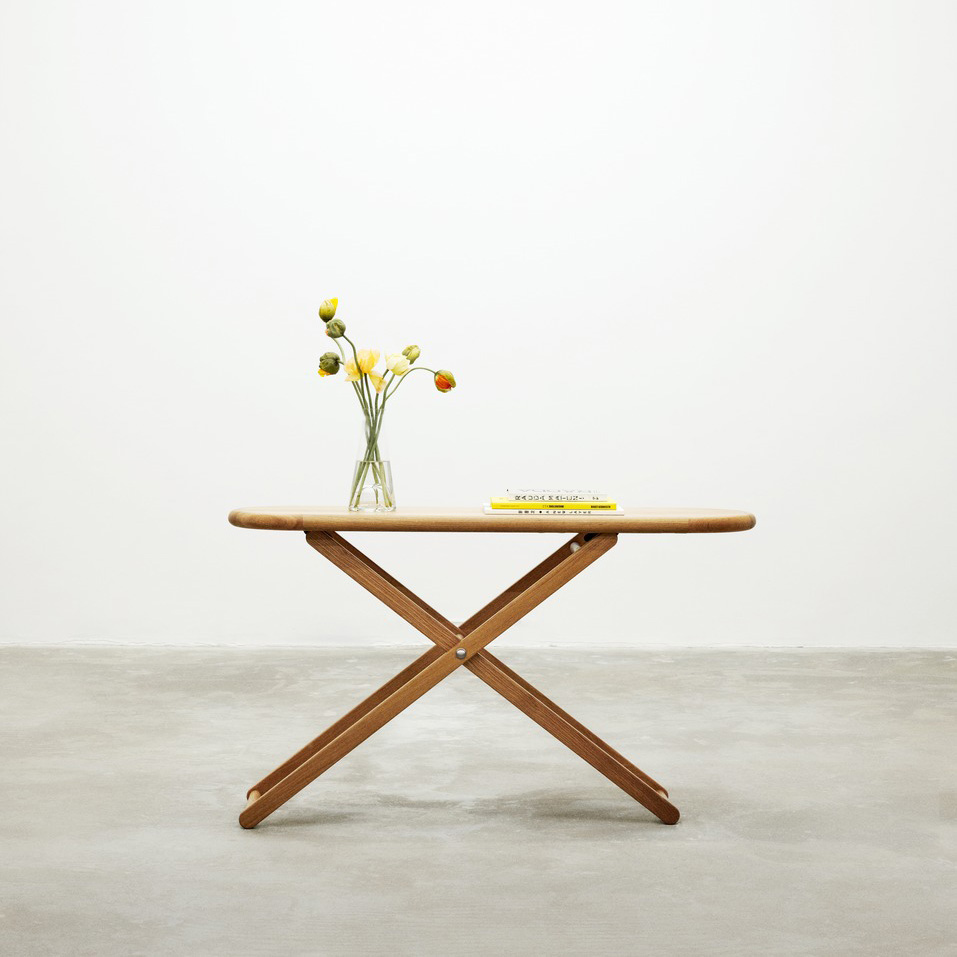 More design by Anna Kraitz:

Anna Kraitz lets the ironing board of the closet to be transformed into a flexible …