New ideas from the acclaimed Berlin-based designer duo Böttcher & Kayser have become something of a recurring theme in the Johanson Design range. This autum's additions include the ingenious, multifunctional DICE.
DICE is a hybrid concept that combines two essential furnishing functions – stool and table – in a single, practical, light-hearted piece of furniture. The cube shape with its rounded corners gives this product a relaxed, laid-back character that makes it easy to take full advantage of its multifunctional flexibility. With one padded side and a flat surface of weight-saving perforated metal, DICE is both a stool and a table. All you need to do to alternate between the two different functions is simply to roll DICE over – time and time again to serve the desired function. Can there be a more ingeniously versatile and practical solution?
"We envisage DICE will be used in large or small constellations – as stools with their respective tables – in the education sector, in libraries and schools, cafés and public lounges, but also in areas for mingling in large office premises. DICE is always ready to serve users in just the way they choose," say Böttcher & Kayser.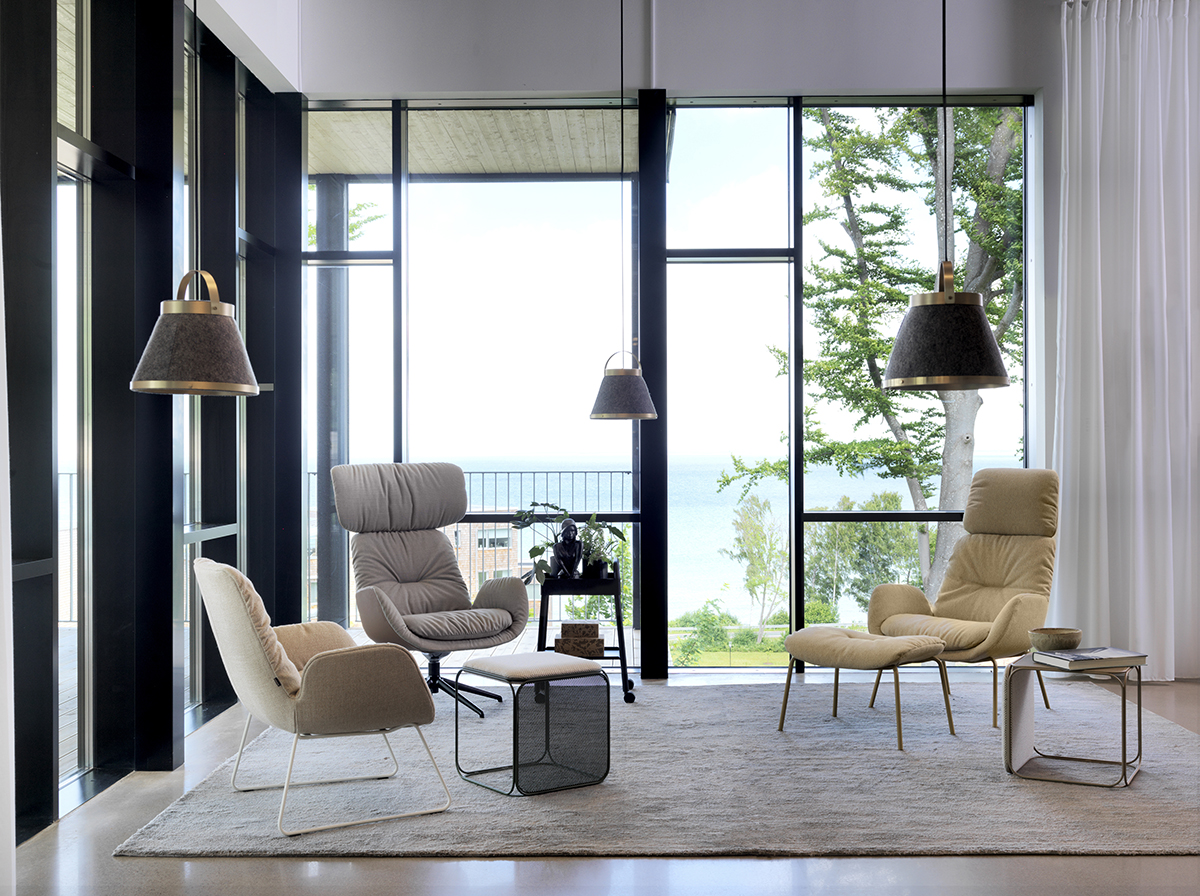 MILO – an inviting armchair where the focus is on comfort
With its welcoming embrace and fluid lines MILO is a timeless armchair and footstool with a personality that's sure to make it a discreet focus of attention in any room. The armchair comes in three models with a matching footstool. The design is characterised by clear, flowing lines, soft yet well-defined contours, a seat shell with an iconic form and a well-coordinated backrest that all combine to give the chair a distinctive identity that is very much at home in today's design landscape.