PEAK tables combine a smart construction concept with an appealing expression. By taking the traditional wooden frame and translating it into a more modern interpretation in metal, it has proved possible to produce a supporting structure that is both stable and extremely sturdy.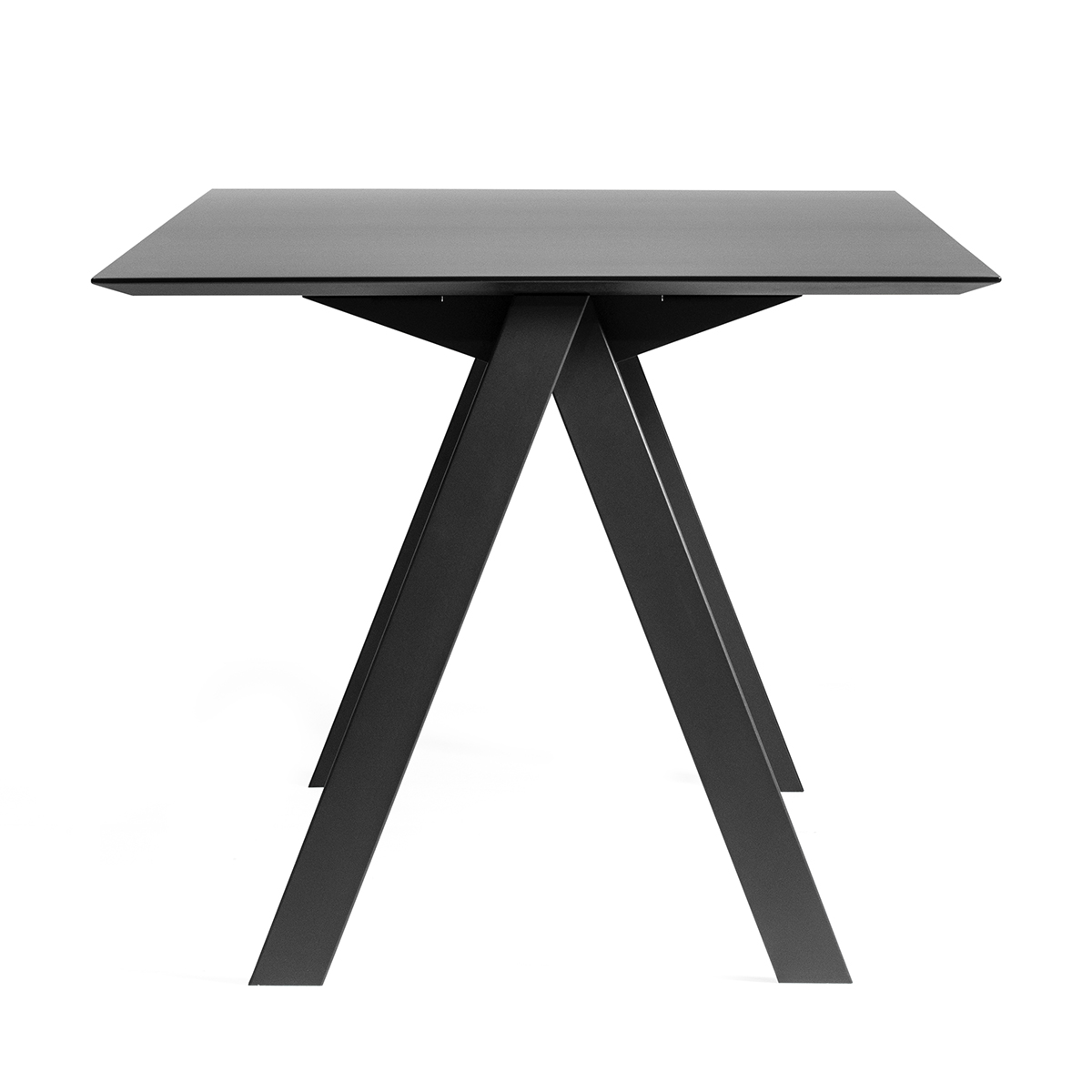 PEAK table, designed by Böttcher & Kayser, is the perfect marriage of an ingenious construction with a strong personality. Available in a range of different sizes and models, PEAK's characteristic feature is the way that the legs converge and overlap at the top. This means that the underframe is strong enough to cope with heavy loads and what are, in proportion to its size, (very) large table tops.
Thanks to a modern interpretation in metal of an archetypal wooden construction, PEAK table series combines contemporary styling with a wide choice of models and sizes. Users can furnish with just one kind of table, or take advantage of the rich diversity that is available and vary their furnishing solution with conference tables of different heights, bar tables, low tables for lounge seating, side tables for small groups and so on. There is a wealth of models for every conceivable situation.
Choose between a more conventional look with an underframe in a metal finish, or liven things up with one or more of the many RAL colours. Tables in the PEAK family are available in different lengths, depths and heights in accordance with standard table dimensions, but there is also the possibility of adapting these sizes. Rectangular table tops are supported on an underframe with four legs; round tops are supported by three legs.