Room For Thoughts Charging Cabinet
A designer charging cabinet to store and charge digital devices. Crafted in Finland, designed in Finland by Harri Koskinen.
Our charging cabinet "Room for Thoughts" takes care of your devices.
A new piece of furniture that lets you store and charge laptops, tablets and smartphones beautifully.
Enjoy a beautiful & minimalistic Nordic design with two material options: solid birch and birch vaneer.
The new product was launched in Helsinki Design Week 2023 main exhibition.
Room For Thoughts designer charging cabinet makes it convenient to store and charge you laptop, tablet device and smartphone in a single place. Beautiful aestethic and Nordic sleek design make this piece of furniture easy to place in many different rooms and interiors. Stay organized and bring harmony to your home. No more missing chargers or devices.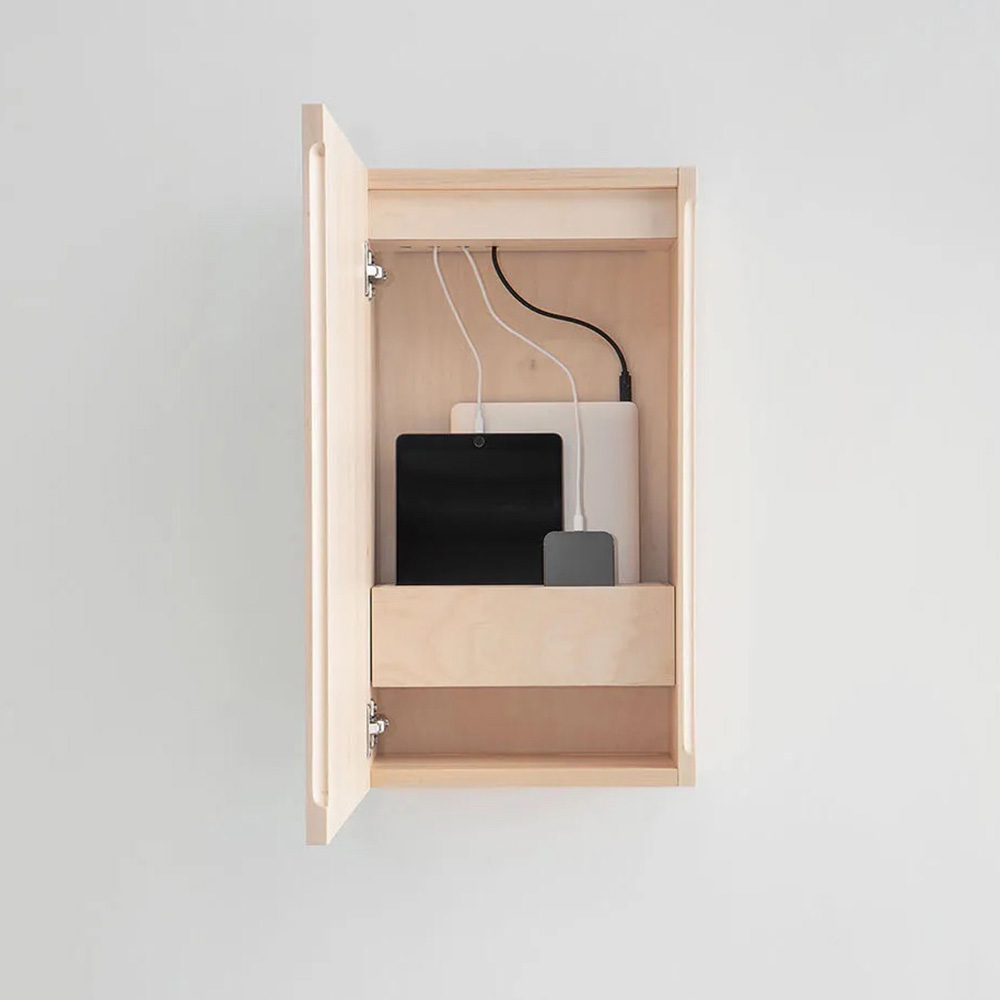 Your devices always organized and charged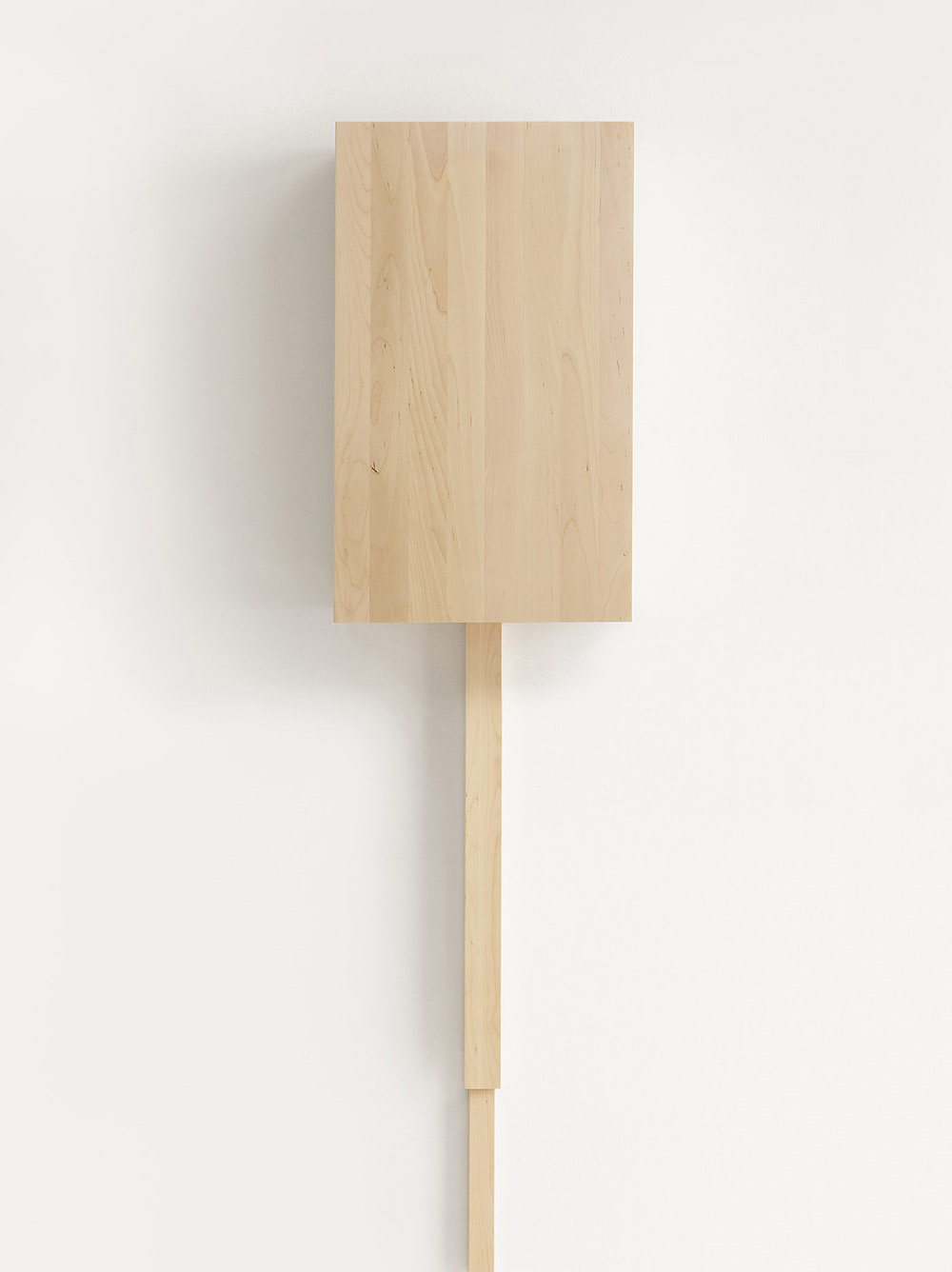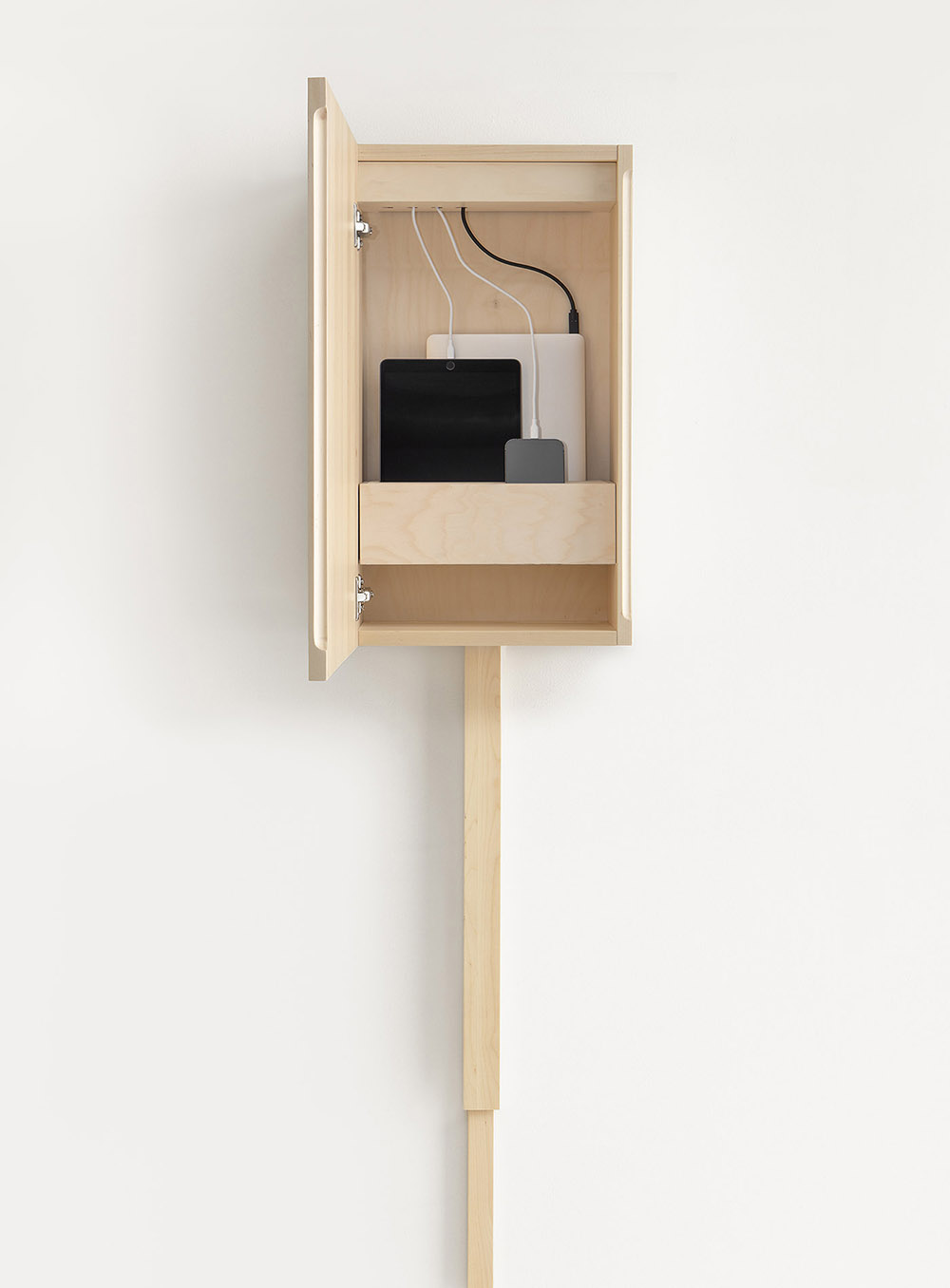 Designed by Harri Koskinen
Harri Koskinen (born in 1970) has an uncompromising, bold design aesthetic that has gained him international renown since the early days of his career. Practicality, a spare style and a conceptual approach to product and spatial design are Koskinen's trademarks. In 2009, Koskinen launched his first namesake collection, Harri Koskinen Works. In January 2012 Koskinen was appointed Design Director of the Iittala brand. Koskinen's works have been on display in exhibitions around the world. He has been awarded several major design prizes, such as the Kaj Franck Design Prize (2014), the Torsten and Wanja Söderberg Prize (2009), the Pro Finlandia Medal (2007) and the Compasso d'Oro prize (2004).
More design by Harri Koskinen:

Room For Thoughts Charging Cabinet A designer charging cabinet to store and charge digital devices. …