Pilke Signature Collection's Pendant 60 and Pendant 28 are now coming in a new dark brown colour. The birch plywood lamps are colored in a hue creating a beautiful walnut tone.
Designed by Tuukka Halonen, Harri Koskinen and Janne Uusi- Autti.
The production process of Pilke lamps starts in Hirvensalmi in southeast Finland with plywood sheets provided by the family company Koskisen, founded more than 100 years ago. The FSC or PEFC certified plywood comes from high-quality, renewable Finnish birch grown in sustainably managed forests. The plywood sheets are sent to Muototerä in Tampere where pieces for the lamps are cut out from the sheets by a water jet cutter. This method is environmentally friendly with no chemicals, vapor, or smoke produced during the cutting process, and also leaves no burn marks on the material.
The plywood parts are then sent to Kolmituote in Salo. Kolmituote is a non-profit social company, owned by the city of Salo, who offers employment and rehabilitation services for partially-abled people. Here all parts are first lightly sanded before put together without any glue or screws, all assembled by hand. The finished lamp shades that are to be another color than its natural birch, such as the walnut tone, are sent over to the neighbor painting company Giuseppe in Salo. Here the shades, are dipped one by one into a container of brown color giving them the new warm walnut tone. After drying, the lamp shades are sent back to Kolmituote for packing before sent out to find their final destination in a home, restaurant, hotel or other location where they can spread their warm light, adding a center piece to every setting.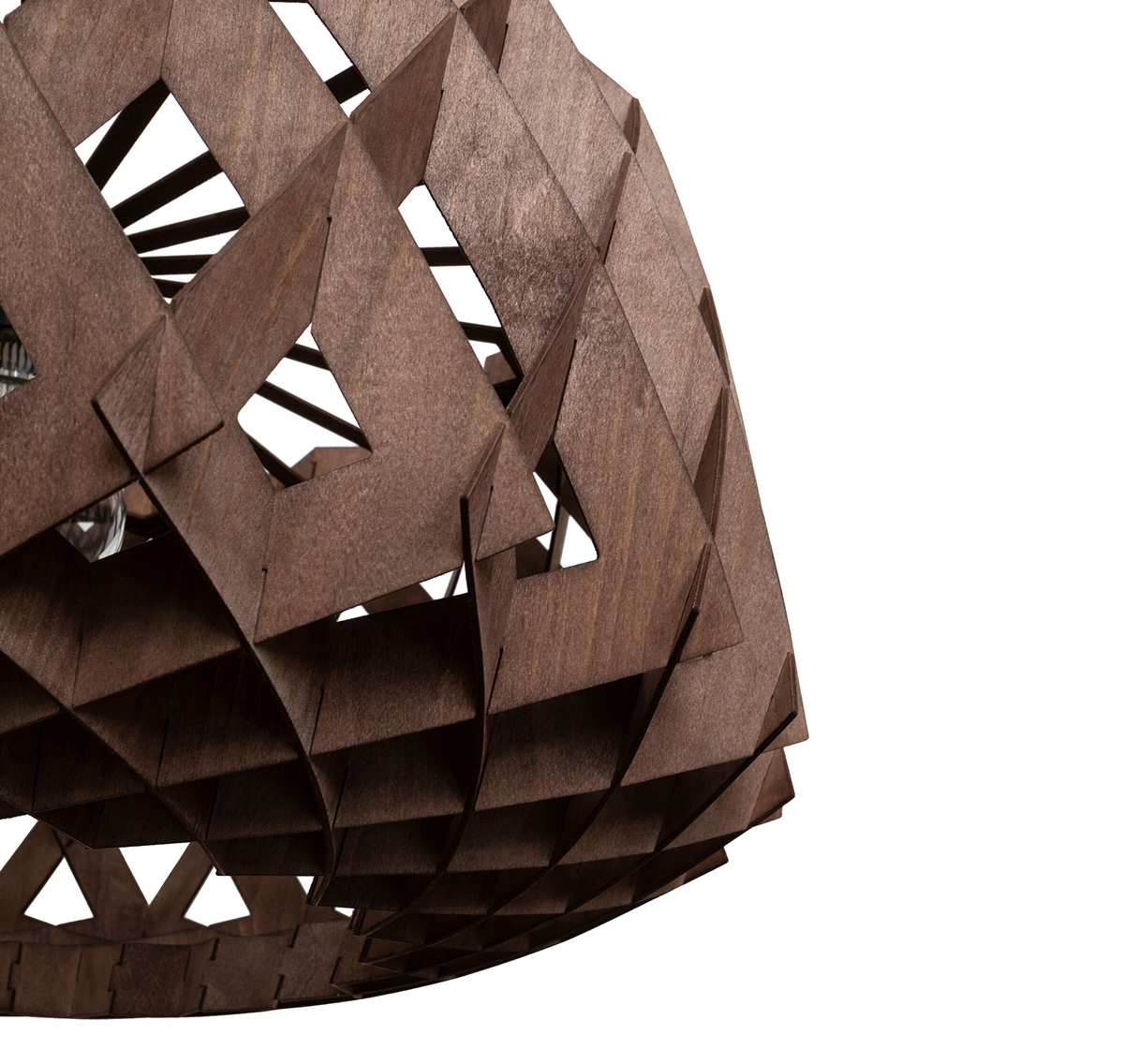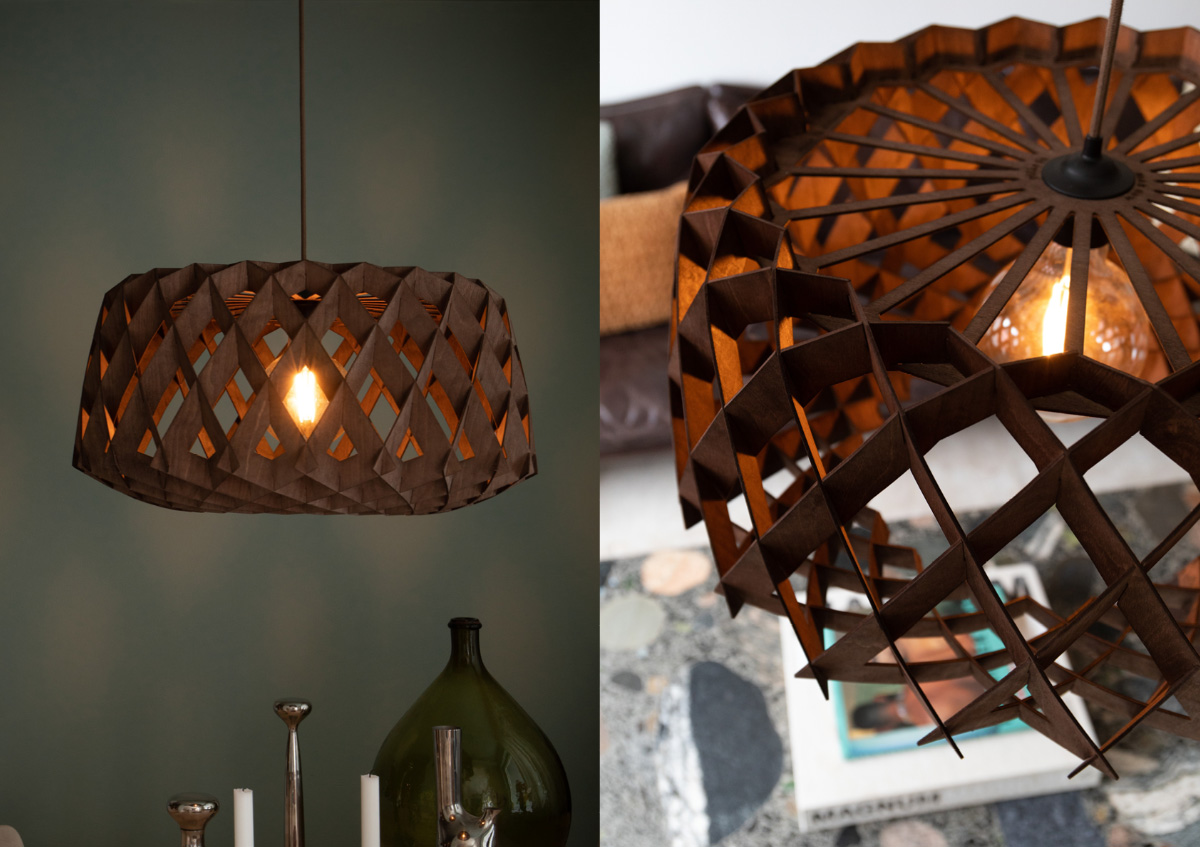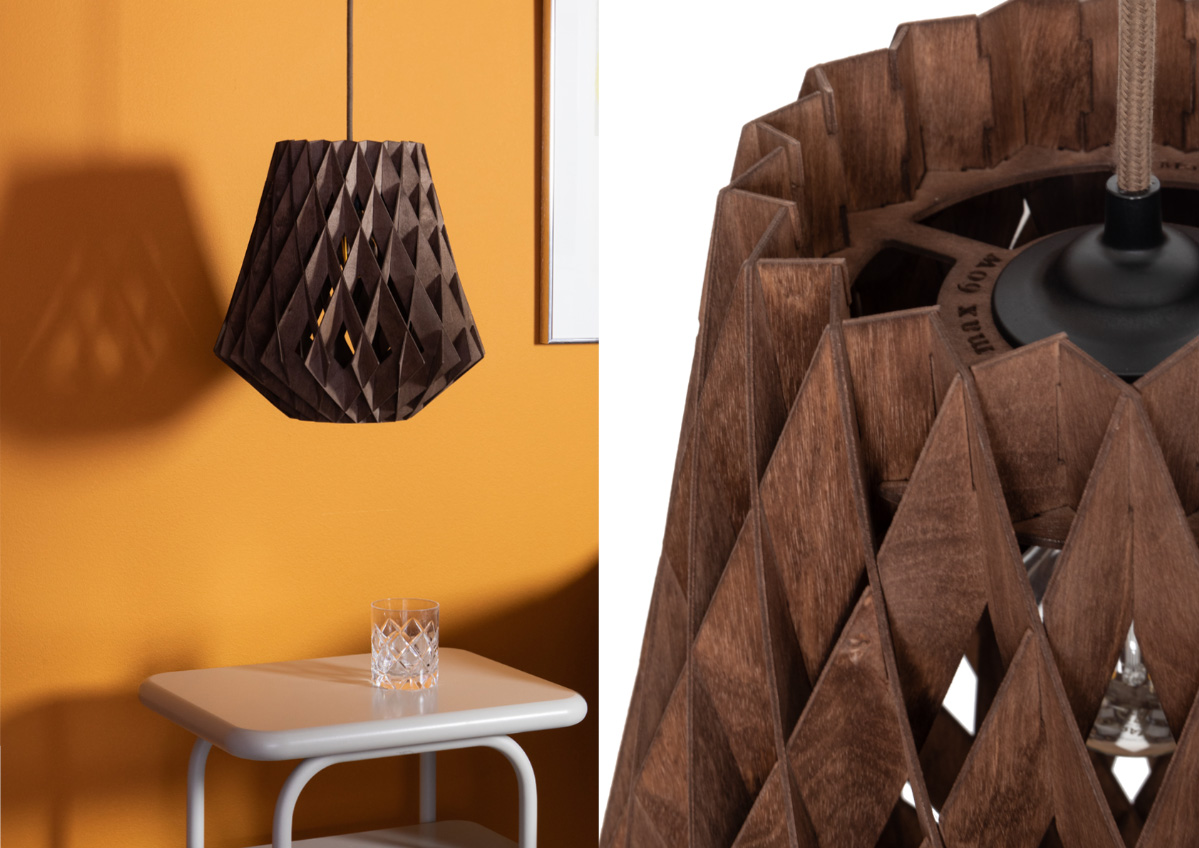 Pilke's history begins in the Finnish forests. With Finnish designers, materials, craftsmanship, and production. Sustainability is at the center with a feeling of being close to nature and the Nordic culture with local production and design. Pilke has an authentic, ambitious, and friendly culture with a mission to create lights that last from generation to generation – tomorrow's classics.
Pilke is a sustainable lighting brand with 4 product series, designed by Tuukka Halonen, Harri Koskinen and Janne Uusi- Autti. Today, the lamps can be seen in luxurious hotels, embassies, and airports around the world as well as at the Karolinska Institutet in Stockholm. Since autumn 2021, Pilke has been owned by the Swedish design brand Maze Interior, whose ambition is to launch Pilke to the Swedish and European retail market. Pilke is made entirely of wood that is consistently FSC® or PEFC-certified Finnish plywood. State-of-the-art water cutting technology creates geometrically cut parts without the dark edges that occur with laser cutting. The assembly of the parts enables fixtures that are constructed entirely without glue or screws – only wood.